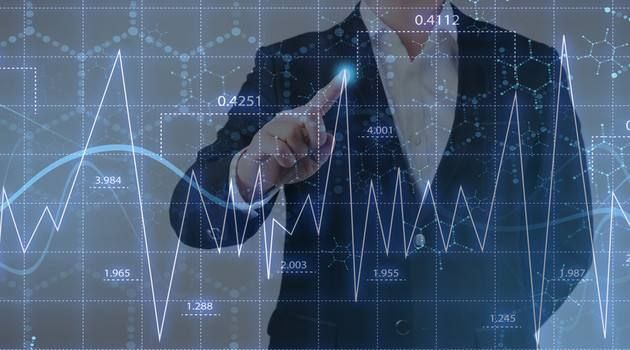 Adapting and Re-Inventing the Imaging Industry
Market Analyst Mario Allen Clement from IDC, discusses the imaging industry, its trends over the years and future predictions.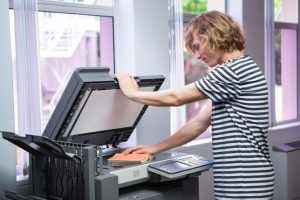 From edible cakes to customized codes on eggs, we have come a long way from traditional printing to new applications that are helping vendors sustain in a highly competitive market. The latest IDC Asia Pacific Semi-Annual Printer Consumables tracker recorded year-over-year (YoY) declines of 1.5% in unit shipments and 3.7% in shipment value in H2 2017. This translated to a total market size of US$ 2,738.75 million in value for H2 2017. The decrease was sharper in the ink market compared to the laser toner market.
Though OEMs are catching up in the laser toner market, the price gap between OEM toner cartridges and third-party toner cartridges is still quite wide. Hence, third-party are still enjoying popularity among consumers and enterprises owing to the price sensitivity of the APeJ market. However, IDC forecasts a sharp decline in shipments for the ink cartridge market in coming years as third-party vendors are switching their focus onto laser toner products for a more profitable margin post the entry of ink tanks in many countries.
Moving forward, we expect the Asia Pacific (excluding Japan) market to be affected by radical changes in many countries caused by changing business models and government policies and even the impact of printing behavior as a whole. For instance, the price of paper in China doubled at the end of 2017. Other countries and markets, like Australia and New Zealand, are increasingly seeing the impact from digital transformation in print. A few countries have had major political shifts that slowed down demand, especially in government. The change in government policy in countries like India and Malaysia has already impacted their respective markets as well.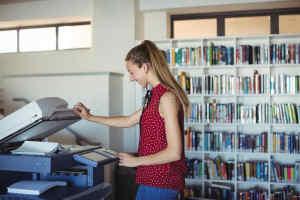 The concept of selling more has changed drastically in the last 5 years to selling services bundled with consumables. This has been a game changer throughout the entire Asia Pacific region. IDC notes that smaller vendors in many countries have adopted to provide solutions rather than just selling consumables. In doing so, providers are now largely leveraging on access to the Internet to create the awareness towards using a Third-party product and also to establish their brands with a strong presence.
Priced attractively when compared with originals, customers can now sample and research products they can commit to and look at the differences themselves when choosing the right vendor for their printing needs. Many end users are asking the compelling question, "Why are originals priced so high when the quality of print is the same?" This has helped many customers switch over to new-built compatibles or remanufactured cartridges rather than purchasing an original cartridge.
The paperless society and digitalization have long been mentioned as the state of the future, but new opportunities and untapped markets are helping vendors "milk their cash cows" even further. For example, vendors aggressively targeted the tier two and three cities in India during the "demonetization" and the entry of "GST" where the printing volume completely shifted towards different verticals.
During demonetization, the exchange of the older currency notes required a printed document to be submitted to the banks. GST changed the way businesses were run and printed documents were required to be maintained for invoicing and freight related information. With many more untapped markets, there is bound to be a segment that will ensure printing on paper will remain for many more years.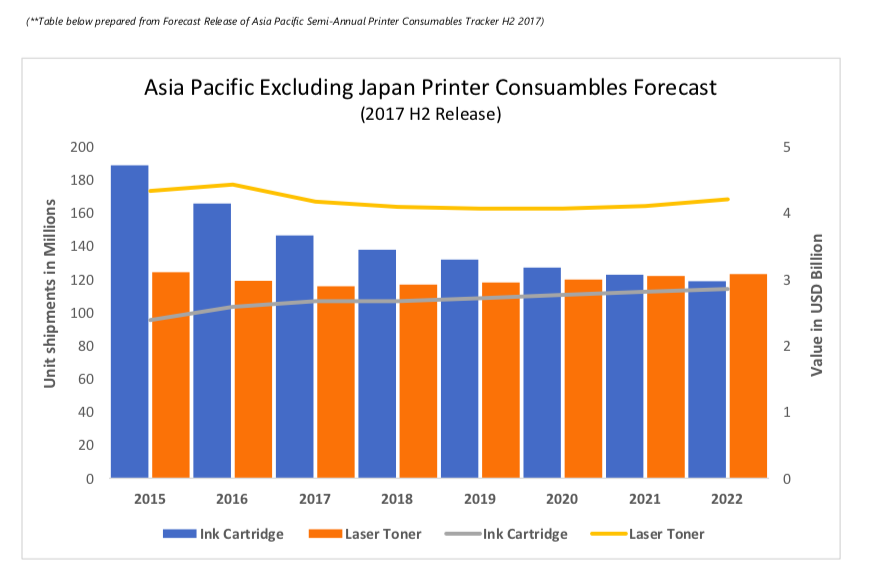 Change in business models needs to be addressed as early as possible:
Change in the product itself has created ripples across industries, which are now becoming a new norm. OEMs are quickly following suit to revamp their previous age-old business models and are trying out their hand on earning their margins from the hardware instead of supplies.
A few years back, ink tanks swept away the ink market causing a drastic decline in cartridge-based products and even impacting the entry-level laser printers. These disruptive changes have not just impacted the Aftermarket but also the original vendors to change quickly and regain current position or they face to lose out on the market dominance.
Recently the Brother B Series, replicating the classic ink tank business model, has successfully launched "Toner Boxes" costing less than USD $15 which print over 2,600 pages on average. This new technology has received mixed reactions where some third-party vendors are already expecting to have the same impact that ink tanks had a few years ago by reducing the margins that the vendors previously enjoyed.
Vertical focus will be a key strategy to all vendors:
Vendors are now focusing and trying to tap into verticals compared with previous strategies where they were selling all over the place. This focus will ensure vendors to investigate and assess the market to see where they fit and could become a key player in those specific verticals. Verticals, particularly like financial (banks, insurance) healthcare, legal and education (libraries and universities), have shown potential with many third-party vendors providing products and services with a focus on the actual work rather than managing a cost driven department of the organization.
Gradual decline of middlemen between manufacturers and buyer:
It is easier to notice the ever-growing smaller brands that have moved into a market and stayed more than 6 months re-strengthening their brand. At IDC, we have witnessed importers in Asia Pacific are declining in numbers as transparency and ease-in-shipping-process has helped smaller brands place orders directly with the manufacturers thus reducing the need for import agencies.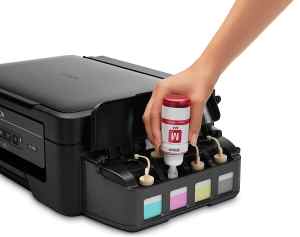 This has created demand for quality for Aftermarket products since the smaller vendors can easily switch based on preference and requirement. The impact from the GST in India has seen a rise in many smaller brands in the market and with added attention to quality. In addition, the importing process was simplified with the introduction of the GST allowing smaller players to import directly from the manufacturers.
It has taken almost 6 months for the whole market to reshape their importing patterns allowing local manufacturers to grow in the refilling market for that short period due to availability, which had been declining due to cheaper compatibles flooding the market. It is important to understand that not all local consumable providers switched to new-built compatibles as business sentiment preferred remanufactured and refilled products for quality and reliability.
Will consolidation help in growing the industry or to dictate terms?
In mature markets, consolidation has been long overdue. Ask the likes of HP who bought over Samsung in order to enter a new market. APEX now has the brand and distribution arm to focus specifically on verticals. Acquisitions by G&G focused more into the supplies market, where they are no longer just a manufacturer of printer consumables but a fully pledged printing solution vendor.
All this reveals the path towards dominance in export markets by Chinese manufacturers. It should provide a wake-up call to many to re-structure and adopt change because the whole industry is being reshaped. This includes operational efficiency, the acquisition of new technologies and consolidation in order to gain industry control.
Print contracts may go back to "basics"
Organizations, both large and small, are looking for ways to save cost. Print has often been overlooked as a business cost area but is increasingly coming under scrutiny. Managed Print Service or MPS continues to come up as a solution. From either the hardware or consumables vendors' perspective.
MPS is a perfect way to stay relevant at a time of decreasing page volume and to continue capturing the dollars moving out of hardware and supplies and into services and solutions. For end-users, MPS can help remove one task off the IT manager's busy work schedule. Often, the IT manager may not entirely know the extent of the print requirements of the business.
However, even contractual arrangements in print are also going through reinvention. Many end users, especially in developed countries, have gone through several rounds of MPS contracts. They are now looking for alternatives that do not require the lengthy lock up, three or five-year contracts. There is an observed movement towards fixed-cost and "all you can print" business models, which seems to be appealing to many organizations since they require little commitment from the end user and are based on actual print cartridge consumption.
Moving forward, SMBs that may have only recently transitioned from transactional purchasing to rental/leasing or basic print service type may even leapfrog to this business model. Print and IT buyers will be looking to their print providers to offer them a variety of print-as-a-service option from which to choose based on industry, technology, and business compliance, that fit their specific organizational size and needs.
In the end, the industry is still huge with opportunities for all. The strong will adapt and re-invent to grow into untapped markets whereas the weak will slowly die out. Vendors need to make sure they do not overlook the huge risks, change in business models or neglect the external factors such as digitalization and the change in the printing behavior as these are bound to make impact in the years to come.
https://o1.rtcdn.net/uploads/2019/05/预测.jpg
350
630
rtm.master
https://o1.rtcdn.net/uploads/2020/07/RT-logo-old-big-old-jiazi-3.png
rtm.master
2018-09-28 15:40:38
2019-05-28 15:46:45
Adapting and Re-Inventing the Imaging Industry