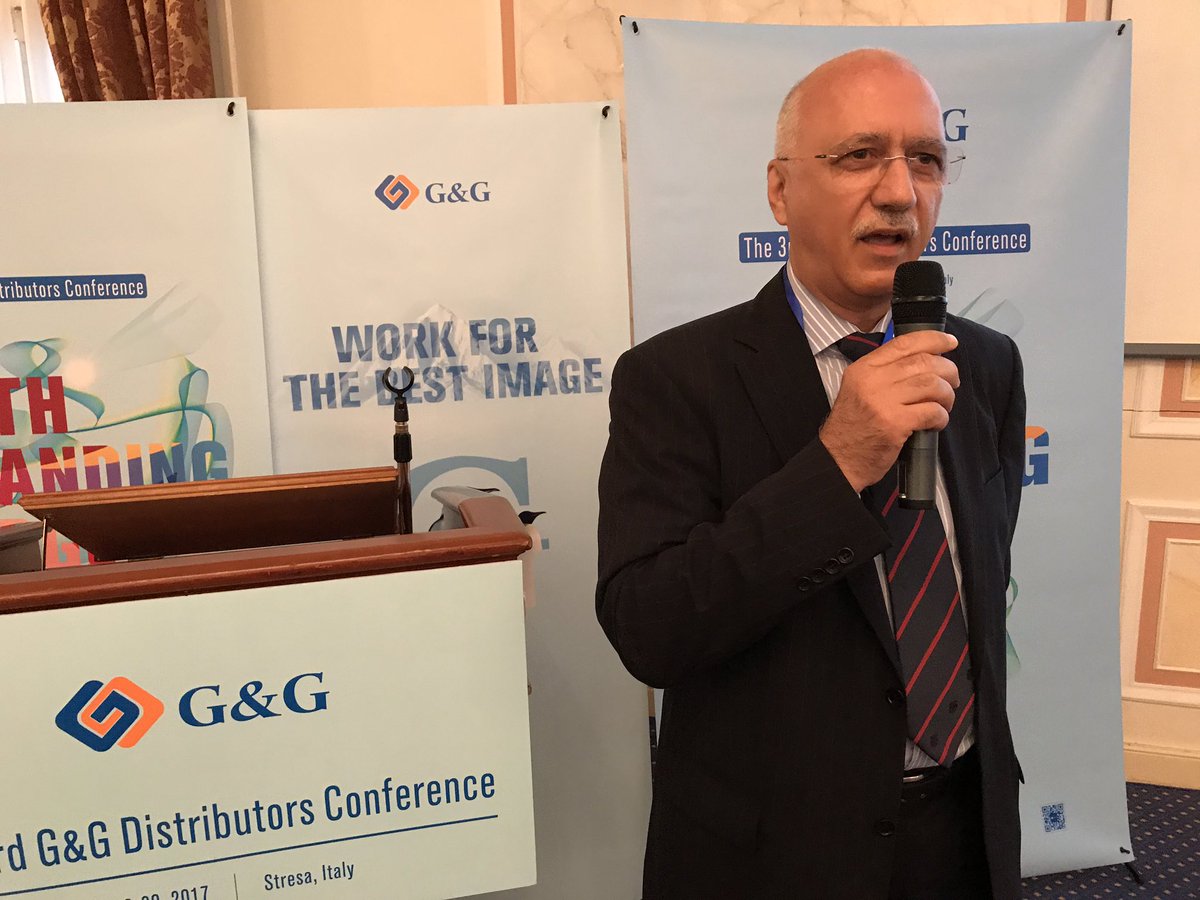 Celebrating 25 Years of Change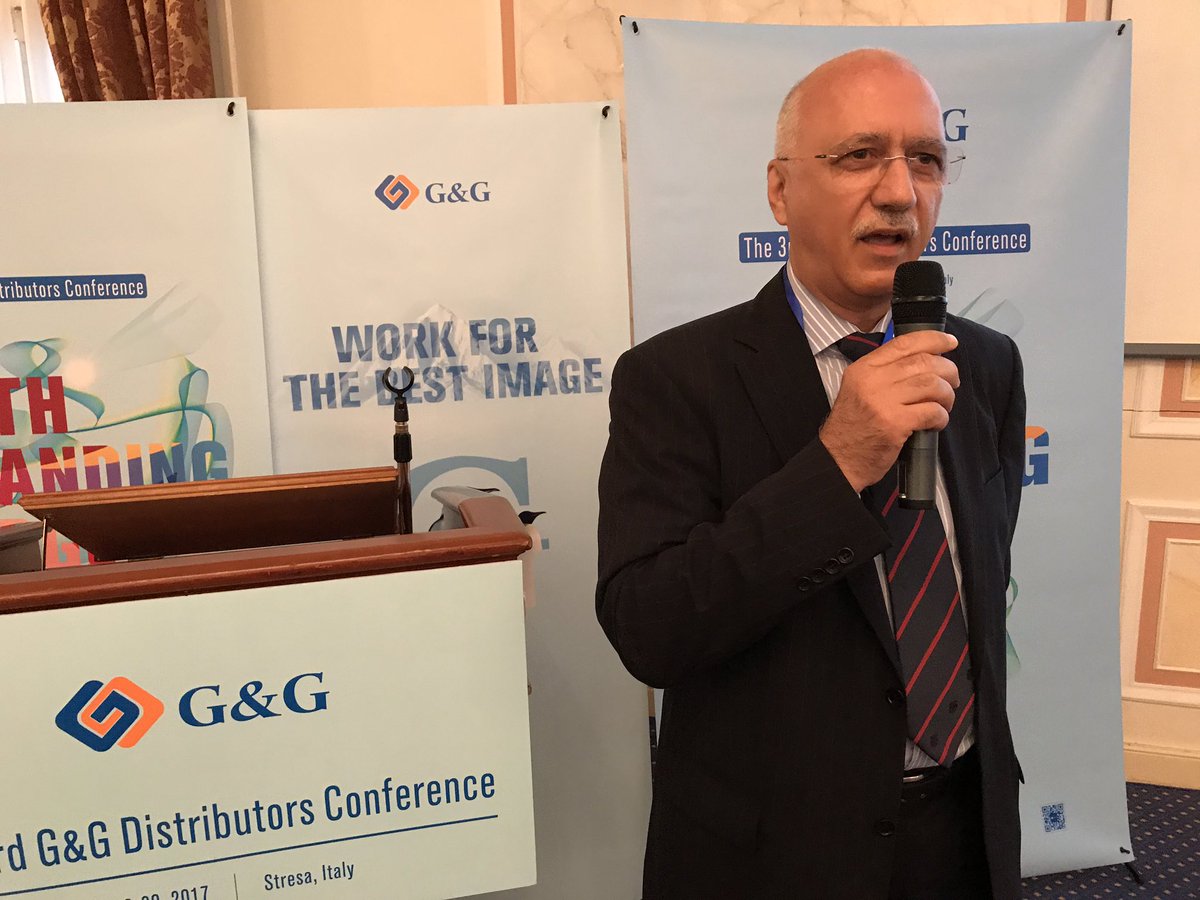 Victor Matache's background in printers and supplies began in 1986 when employed in a joint venture company in Romania between the government and Control Data Corporation (CDC). CDC was one of the "Big Nine" original US supercomputer companies. The JV in Romania was the manufacturing site for peripherals for the entire Eastern Bloc, including the USSR. Such peripherals included dot matrix printers, band printers, plotters and of course supplies. Together with the Soviet Union, the Eastern European countries represented a huge market for US technology companies. Trade always seems to find a way to overcome political barriers.
Matache specialised in band printers which were state of the art 30 years ago. There were multiple sets of embossed metal characters (like those you would see on a typewriter) connected on a metal chain loop that would revolve at over 5 metres per second (very fast even by today's standards) behind a continuous ream of paper. There was a strip of ink tape between the character chain and the paper. Unlike a typewriter where the characters are punched to force the impression from the ink ribbon to the paper, band printers would press the paper against the high-speed chain of characters. Such devices would be used by banks, insurance companies and other large corporate enterprises. They would create 140db of noise and require 2KW of power!
Transformation
In 1989, the revolution began, and this eventually broke the JV. Matache needed a new project. In 1992, he flew to the USA to meet with a former colleague. He stayed a year to help him build power electronics, while keeping his eyes and ears open for new opportunities and new applications. The one that got him excited the most was desktop laser printing. Back in Romania in 1993 he saw IBM and HP placements, and significantly, he observed a dearth of supplies.
Desk research led him to Genesco Products in NY, USA, and he purchased $1,000 of toner powder for the Canon CX, SX and LX engines. Those of us that are old enough to remember, recognise the HP cartridge numbers as 92285A, 92295A, and 92275A. He set up a large room in his home to refill empty cartridges. Later in 1994, Matache incorporated his own company under the name Toko.
Realising he was not alone he saw an opportunity to distribute components. The growing network of cartridge refill operators had to source supplies from the USA and deal with complicated logistics and freight costs. He began building relationships with key raw material manufacturers including but not limited to Fuji (OPC drums), Kuroki (wiper blades), Tomoegawa (toner powder), Mitsubishi (toner and OPCs), and Apex (chips).
TOKO grew to become "THE" one-stop-shop for materials for refill operations and remanufacturers in Romania. When Static Control began to emerge as a global player, through differentiated service, TOKO was able to protect its customer base in Romania. Components remained the core business until 2014 when the business model transitioned to finished products.
It was back in 2003 at the Paperworld show in Frankfurt that TOKO first became aware of HP compatible cartridges. Victor specifically remembers seeing (with some disbelief) the LINEA programme launched by Lexmark. A year or two later he began importing small numbers of cartridges from China but stopped after about 6 months due to poor quality. However, he continued to observe developments from a distance.
By 2011 Matache had seen improvements in quality but the delta against OEM performance was still too big. In 2014 TOKO engineers conducted a large audit which identified significant advances in quality. TOKO concluded it could reliably source products good enough for the local market. This was a game changer. The business quickly metamorphosised to distribution finished products. There were some challenges along the way. However, TOKO's ability to import volumes and distribute to its local channel, delivered serious competitive advantage.
The next major transformation came quickly. TOKO recognised the shortening supply chain, the margin compression, and the increased direct-to-user sales strategies being deployed by the OEMs. TOKO saw early the irrefutable OEM drive towards contract sales models and MPS.
This catalysed a direct sales activity in mid-2016. The TOKO value proposition includes new and refurbished printers to corporate end-user customers. Both purchase and lease options are available, and TOKO has built MPS models which offer better value for users than the OEM equivalents.
Opportunity
TOKO deploys a clever channel strategy in parallel with the direct activity. This delivers deeper geographical penetration. He protects his channel partners and focuses his direct activity in specific verticals and regions to minimise channel conflict. The combined volume generated by this dual-channel strategy makes TOKO one of the 4 major importers of new build cartridges to Romania.
When asked about the battle between NBCs and REMAN carts, Matache is nothing if not candid. Remanufacturing is where he began, and he remains evangelical about it. However, he believes that battle is probably already lost. The remanufacturing industry has been unable to withstand the tsunami of NBCs into his market.
He does believe that if EU Legislation were to be implemented to penalise those exporting single-use plastics into the EU, new opportunities would be created. If there really is the political will to introduce legislation to promote local remanufacturing, there could be a renaissance. However, he has observed how the NBC leading players from China have adapted to other challenges, notably quality and IP. In such a scenario, he believes they would offer collection schemes and recycling initiatives that mirror those of the OEMs.
Nevertheless, such developments are not unrealistic and would present a challenge for the manufacturers. His entrepreneurial intuition has already led him to secure government authorisation to collect empty cartridges nationally with full WEEE reporting. All such collections are diverted from landfill with metal and plastic components being salvaged for reuse or shredded for remoulding. He is cost neutral with this process. A charge is made for the collections. This together with the value of the recyclable materials covers the associated process costs. It could become a profitable service to manufacturers in the event of tougher legislation.
The Next Five Years
Matache is mindful of further changes: "The market will be very different in five years. HP and Xerox will likely be one entity. Many smaller OEMs will disappear. The traditional "razor and blades" OEM model is disappearing as the market embraces the contract model. OEMs will increasingly use every weapon at their disposal to win back supplies share from the aftermarket. These will include more aggressive IP activity, greater use of software and firmware to lock out anything but OEM supplies and of course pay-per-use contracts that promote OEM supplies." He is also mindful of the continued advances being made with ink, suggesting that in the office environment, inkjet will capture a significant share from laser. HP, Epson, Brother, Memjet and others will continue to evolve their business ink offerings, resulting in new challenges for the aftermarket.
Ultimately, though, he believes that users will always demand choice, and that our industry is robust enough, creative enough and intelligent enough to prevent the OEMs from operating supplies monopolies. Will it become more challenging? Yes. Will there be casualties? Yes. Will those that are able to respond to change quickly, survive and prosper? Absolutely.
This year marks TOKO's 25th birthday. Victor Matache has successfully and serially adapted to change. He is ready for whatever the market throws at him next.
https://o1.rtcdn.net/uploads/2019/12/toko-Victor-Matache.jpg
900
1200
Mark Dawson
https://o1.rtcdn.net/uploads/2020/07/RT-logo-old-big-old-jiazi-3.png
Mark Dawson
2019-12-31 11:00:54
2019-12-31 11:00:54
Celebrating 25 Years of Change