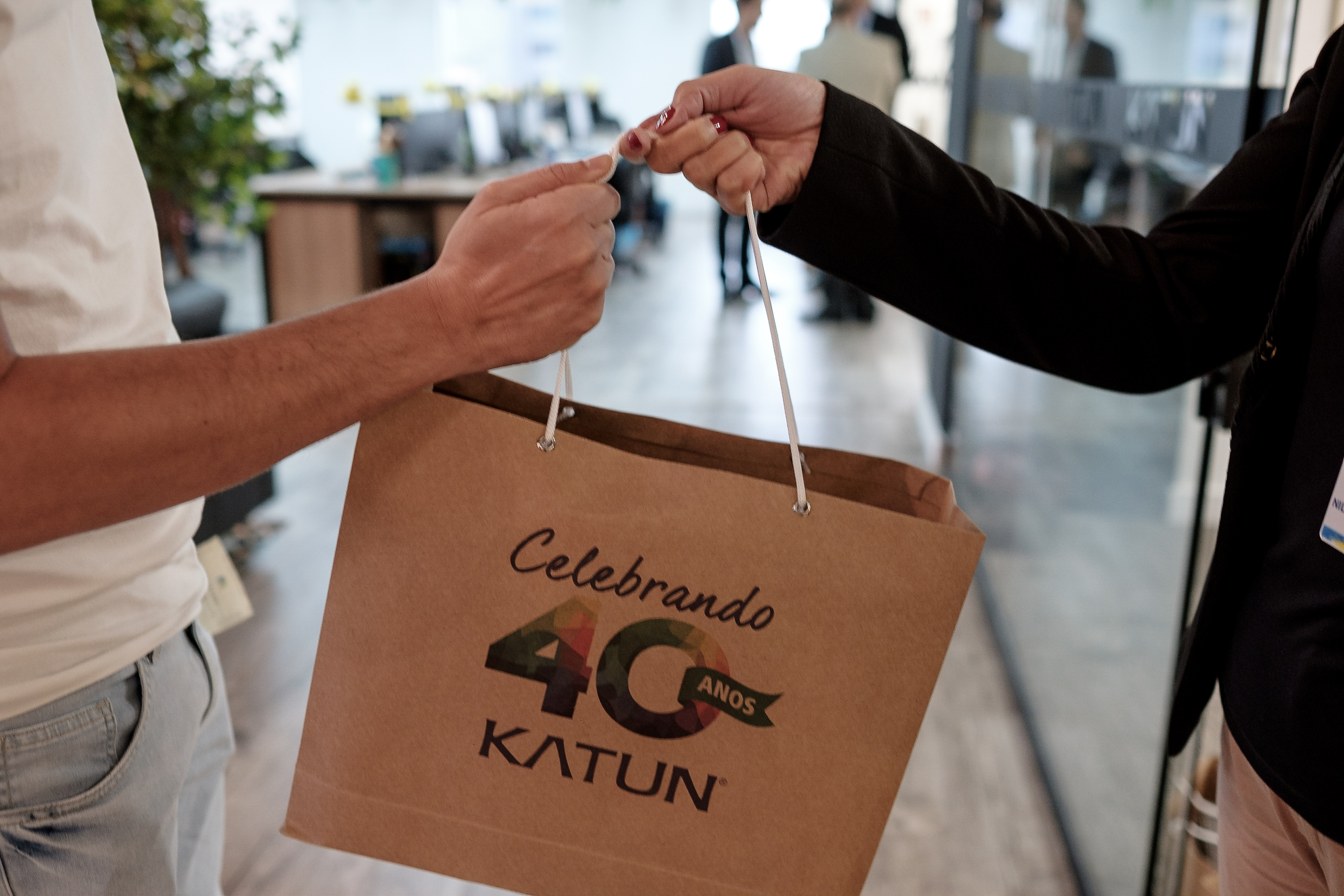 Confronting Market Challenges and Opportunities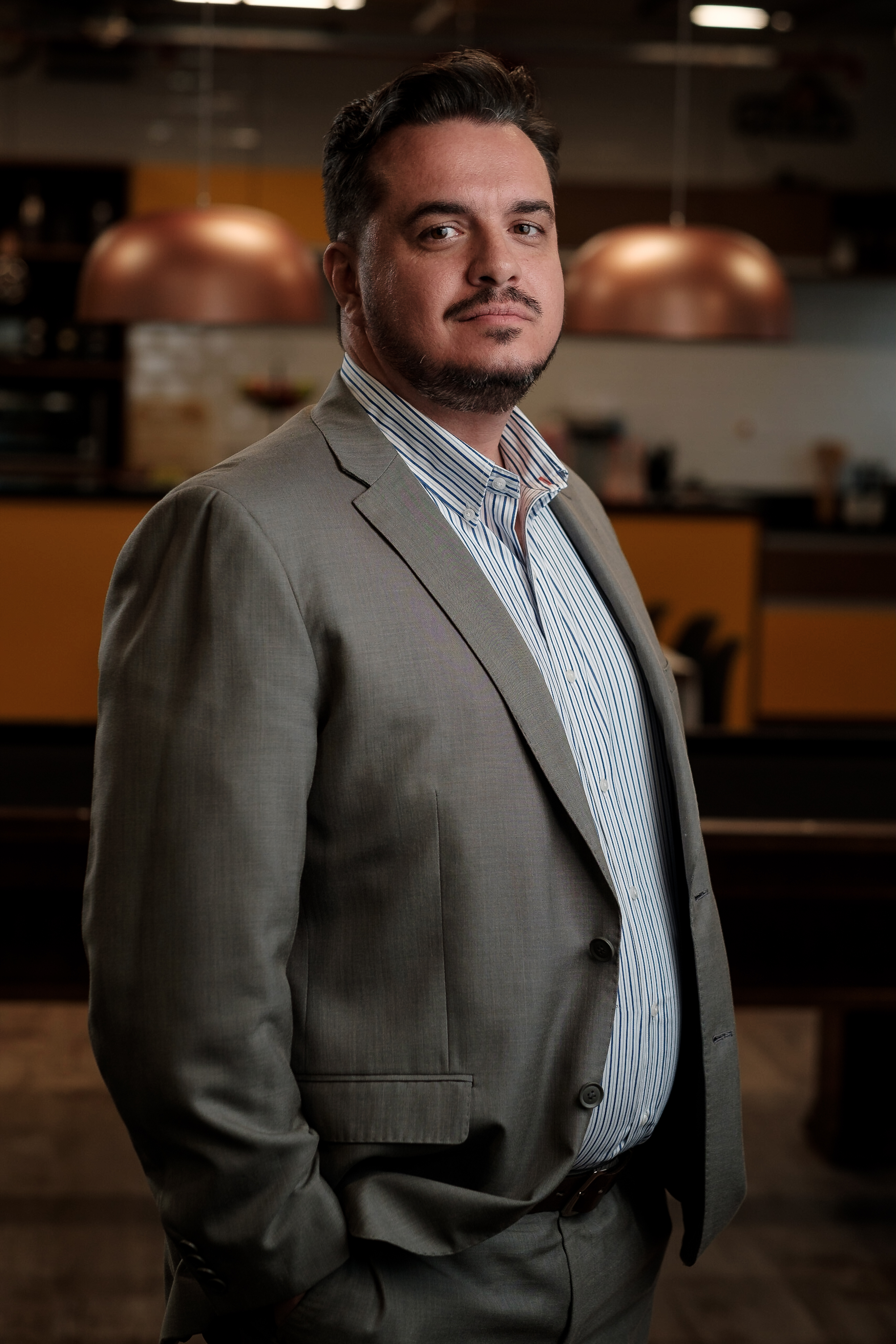 Helton Mourao (pictured) has been with Katun for 16 years having started out as the operations manager and then the marketing director for LATAM. For the past six years, he has been general manager of the Brazilian office.
Katun celebrated its 40th year in 2019 as one of the world's leading suppliers of compatible products for copiers and printers. "Since our humble beginnings in 1979," Mourao says, "we have pioneered the alternative market for image reproduction supplies and have made an investment to legitimize the aftermarket." Today, Katun boasts some 10,000 customers in 116 countries served by its corporate offices in Minneapolis, USA and from dozens of locations around the world. "We entered the Brazil market 21 years ago and even had our own warehouse."
Katun is well known for offering supplies for printing including ink and toner cartridges, toner powder, and bottled inks as well as photoreceptors, spare parts for copiers, printers, multifunctional equipment (MFP) and other image reproduction equipment.
Challenges
Mourao claims the market has many competitors, some of which are not what he calls "orthodox." "There is enormous pressure for low-cost products," he says. "This is the main problem and the margins we used to enjoy have all been stripped away." The pressure on pricing has always existed and Mourao opines this is the very reason why Katun existed in the first place: to provide consumers with a more affordable choice in copier and printing supplies. "Price, however, has to be secondary given the primary concern needs to be for quality."
Mourao explains there are three different levels of products on the market:
OEM: high price, high quality, constant stability;
Equivalent: medium price, high quality and constant stability;
Compatible: low price, uncertain quality, uncertain stability.
"In this way, the market is divided into niches where customers can choose to navigate between the three classes according to their risk appetite," he says.
Opportunities
According to Mourao, consumer migration continues across to inkjet printers. MPS providers are installing inkjet devices that are more robust than previous models, from the likes of HP, Epson, Canon and others. "I believe the OEMs will take this opportunity to be much more competitive in their pricing with the high-quality new build equivalents," Mourao says. "Given the high cost of the original equipment purchase, many consumers may not be willing to take a risk of potentially damaging that equipment with cheap, usually diluted and low-quality inks."
In the longer term, Mourao says the 3D market will certainly represent a new revolution in the industry. Not only in the printing industry, but also throughout the manufacturing chain, since stocks is essentially a print supply component and not a finished product.
Trends
Brazil is a "sui generis" or the unique market as it is able to provide a huge opportunity given its large continental size.  Mourao says that many would think this should allow for a very stable internal market. "However, we are a country that is poor in foreign exchange." He explains Brazil is a large exporter of raw materials and commodities, but, on the other hand, the country is a larger importer of technology and finished products. "We are always affected by crises in other countries. Any macroeconomic effect has a strong ripple in the domestic market because the local currency does not support its parity to stronger currencies, such as the US dollar." This means affecting the entire domestic market is constantly at risk of inflation and recession.
In respect to the domestic print market, there is no local manufacturing of printers and copiers, toner or ink, or new cartridges. "Everything is quoted in US dollars yet the domestic MPS contracts must be quoted to the consumers in the local currency (Real)," Mourao explains. "There is always a threat that there will be a devaluation of the Real," he adds. "There is an enormous pressure on competitive or falling prices since the MPS providers have to maintain their costs and cannot pass on any price increases to their clients before the end of the contract."
Katun has been able to deal with these pressures by having its own R&D laboratories to develop its own products. It has at its disposal a network of more than 30 plants around the world to produce its more than 8,000 SKUs. It can maintain production control from supplies to the functionality of the final product. In order to deal with cost pressures, a production line for any particular SKU will migrate to wherever you have lower production costs. Of course, this can introduce new difficulties in ensuring no loss of quality control through the development and production process and to manage shipping logistics and time.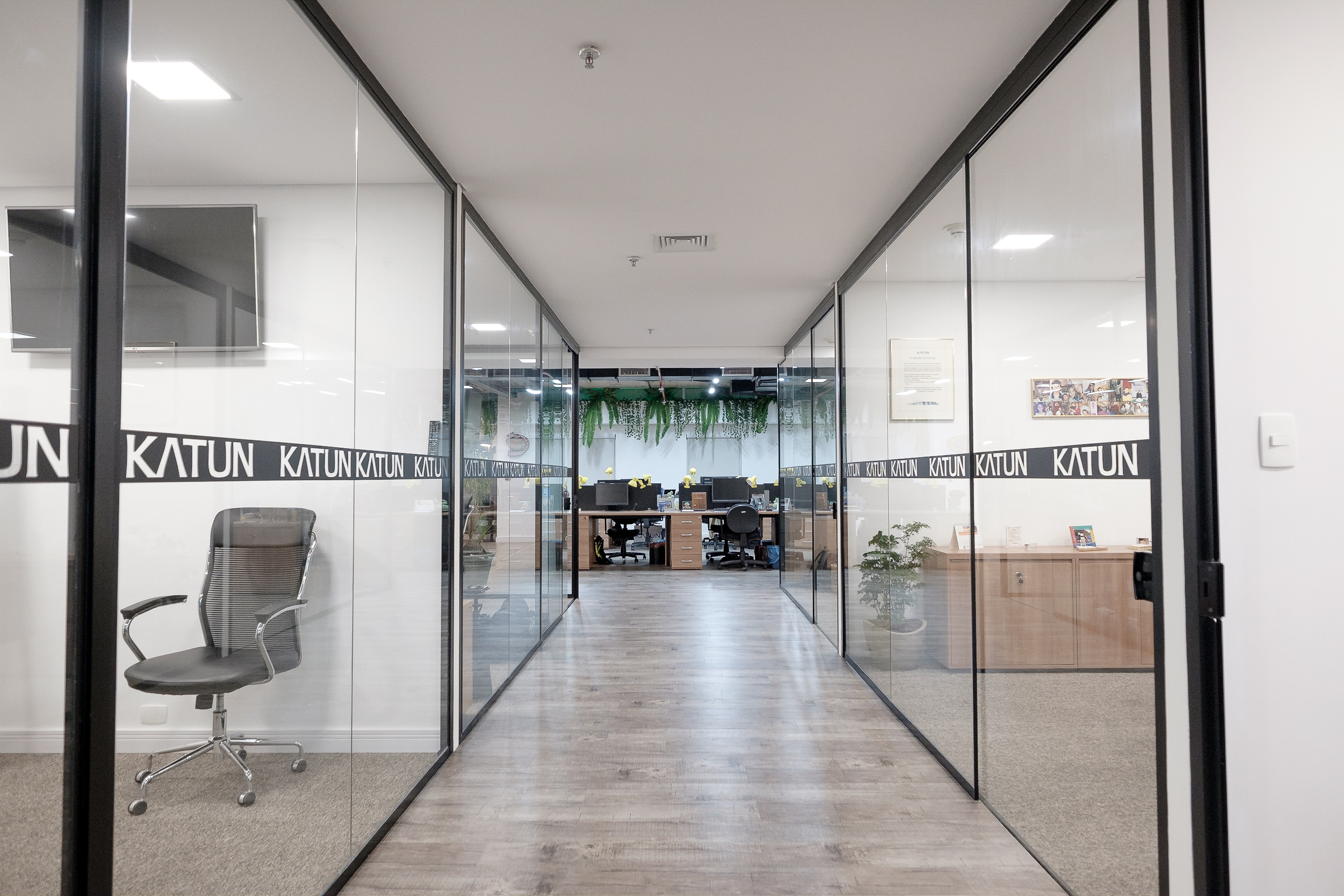 Market Perceptions
Mourao sees the market's views as being very black and white. "If we start from the principle that there is only a heaven and a hell, then we have to accept anything that is not OEM is not in heaven. It's in the other place. That is how the market sees us."
He goes on to explain there are many reasons for this given the vast number of countries that make up South America." There are so many product alternatives tin this large territory and this includes contraband. Even well-known aftermarket brands are counterfeited.
Mourao adds, "Over many years, the task for our aftermarket has been to position itself as far as possible from hell without trying to ascend to heaven."
Katun has been somewhat successful in distancing itself from the bad apples at the bottom of the barrel, to use another metaphor. It has successfully positioned itself as a brand that respects:
– OEM patents
– import and trade taxes
– the clients of your clients
– fair competition
Future
The print industry, as we know it, is a mature industry. Mourao notes, "We have had a series of revolutions in print since Gutenberg invented printing 600 years ago, but the concept of print is still here and is constantly being reinvented."
He is, of course, referring to ink stamping, large presses, analog copiers, digital printers and now the revolution called Internet 4.0, where the IOT is connecting everything to everything. "We must accept there are great changes in the way we print, but not necessarily in the concept of printing."
He says that if we only look at the 2D printing of documents, then we now have competing apps, competing data and digitizations. Some may dispute that fewer and fewer pages re being printed but even in a flat market he says it must be spread across a large field of competitors. "Despite seeing the inks and inkjets taking off again and a growing number of sales, we have the counterpart in the decrease of the laser market in the same proportion," he says. "So it's not about growth, but of a change of technology."
Mourao looks to direct printing opportunities, where even in 2D consumers can print onto a greater diversity of substrates. This is a market that is growing.
He also looks to the opportunities emerging with 3D printing. "This market is surely going to be much larger than the paper printing market ever was," Mourao says. "We can print three-dimensional pieces in various types of materials—plastics, metals, foundation, earrings, acrylic, glass, vinyl and groceries— quickly. This will transform the impressions industry into the 5.0 revolution, because it will impact more markets such as:
transport logistics (will no longer be necessary as you can print the part where you need it);
material stores (you will not need to keep stocks of finished products);
restaurants (which can print dishes and meals);
it will reduce human labor and processes.
A one-day, intensive VIP Expo and Gala Dinner will be held in Sao Paulo, Brazil on Monday July 6, 2020. This event is for industry leaders in Brazil to meet with leading suppliers mainly from China.
https://o1.rtcdn.net/uploads/2019/12/KATUN-301.jpg
2582
3872
Gustavo Molinatti
https://o1.rtcdn.net/uploads/2020/07/RT-logo-old-big-old-jiazi-3.png
Gustavo Molinatti
2019-12-16 16:39:36
2019-12-16 16:40:39
Confronting Market Challenges and Opportunities