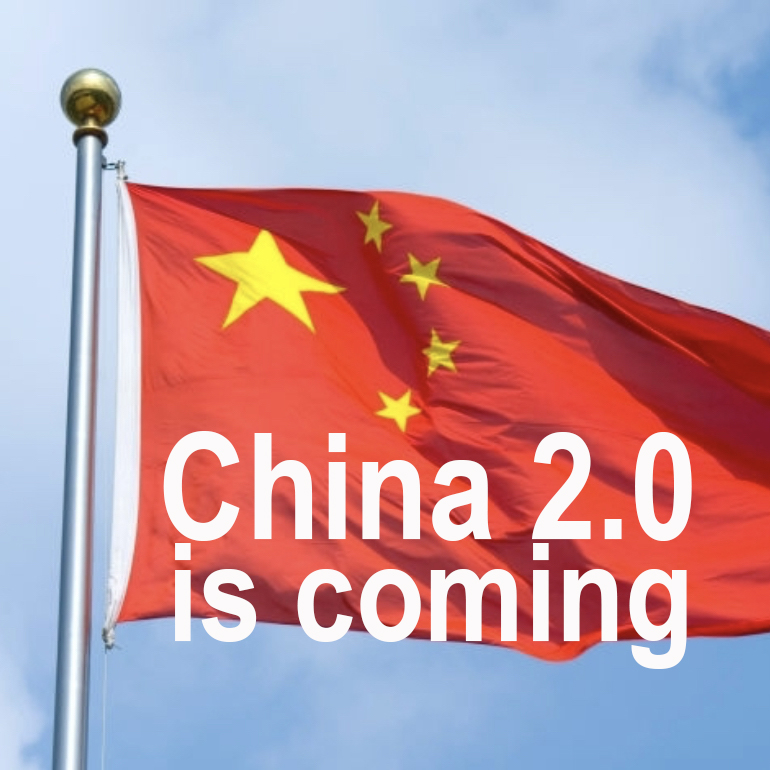 10 Trends Indicate the Coronavirus Will Make China Stronger
Could the Coronavirus Make China Stronger than Ever? 10 Trends Indicate it Will
The virus has hit China's economy hard, but China's immune system is fighting back. We saw hospitals being built in record time, the complete locking down of a city and most importantly the entire nation uniting as one voice of support and solidarity.
Mario Cavolo called out the global response to the Coronavirus in his post "Something's not right here folks" which originally went viral on LinkedIn and then subsequently all over Chinese social media. He compares the media response to Coronavirus with the H1N1 outbreak in the US, saying, "it's not a conspiracy, it's just a tragedy," and "this vicious, political, xenophobic racist attacks and smearing of all things China needs to stop."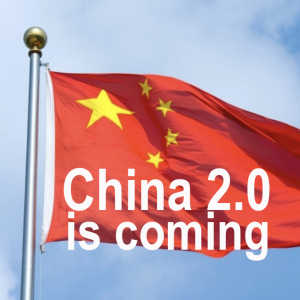 What doesn't break you only makes you stronger, and the Chinese people are resilient and will find ways to rise out of this crisis, likely coming back even stronger than before. How long that will take no-one yet knows, but the Chinese spirit is not even close to being broken, and we've seen how Chinese ingenuity in a time of crisis has led to entirely new operating models.
During the SARS outbreak in 2003, because everyone was afraid to go out, Liu Qiangdong, founder of JD (Jing Dong, one of China's largest online retailers), moved the physical stores in Zhongguancun to an online store. Ma Yun saw the demand for e-commerce and set up Taobao (Alibaba's B2C commerce platform).
To make a comparison with SARS, China's GDP was 12 trillion yuan in 2003, but 17 years later China's GDP has reached 100 trillion yuan, so China's overall anti-risk capability has increased nearly 10x since then.
Some industries are already feeling the pain of the outbreak, from F&B and hospitality to airlines to pretty much everything offline. It's also seriously affecting global tourism considering the Chinese tourist market is not only the largest in the world but also bigger spenders than numbers 2 & 3 combined (Americans & Germans).
Interestingly, a few industries are actually booming, from medical to online education to food delivery. The altered ecosystem during the crisis is forcing people to find new ways of accessing what they need.
Despite the short term effects on many industries across China, it is unlikely to have a long-term destabilizing impact on China's economy, which is already in the midst of a major adjustment, and this event will in many ways accelerate the pace of adjustment towards adaptability and resilience.
Many of the concepts below are inspired by the famous Chinese blogger Shuimuran (水木然) and much of the data and research I have found through Dr Shirley Yu, Political Economist from Harvard and the London School of Economics.
1 – Offline Shopping is Over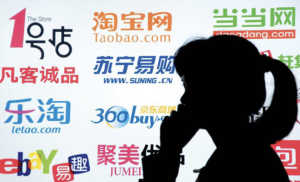 Although people in China have already formed the habit of online shopping in the last few years, there are still a few types of products that people still prefer to buy offline. These last few remaining products are likely to virtually disappear in the coming months after this outbreak. For example, before the outbreak people used to go to the market for fresh groceries, but now buying groceries online has also become the norm.
Since shopping is done online, the physical store of the future is no longer centred on "selling products", but with a shift through New Retail to "providing experiences". If the physical store is still designed as a place to sell, then it will lose relevance. No matter what kind of enterprise, it must have an ability to capture customers online, the traditional way of getting customers, such as cold calls or traditional advertising, have less and less power and will cost more and more.
The essence of getting customers online is to capture their attention with content, providing real value before they buy anything. Companies will have to create valuable content in a variety of forms to attract customers from text, short video, audio and other forms such as games. As New Generation China Expert Michael Norris has been predicting for years, more and more things will start to be free, and more and more things will start to be infinitely closer to zero direct profit, so businesses have to find alternate ways of generating income streams. Advertising can be charged more, or partnerships can be created to package and bundle products and services, driving people towards what they are most interested in even if its not your product, but making money by doing so. Human attention is now the most valuable resource on earth.
2 – Online education will start to replace offline education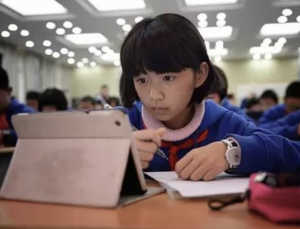 For the first time ever, Chinese kids have been homeschooled. Suddenly a whole new possibility has opened up. While before online education was used to supplement offline education, we will begin to see online education starting to replace parts of offline education. New models of doing this more effectively are being realized at this very moment, and people are beginning to realize that the time it takes to commute is actually valuable time that could be used to learn.
Just as the internet has changed the circulation path of products, it has also changed the path of knowledge transmission. Online education democratizes superior educational resources, and this is exactly the core problem of solving Chinese education. Previously, each teacher could only teach in front of dozens or at most hundreds of people, but now a single teacher can reach tens or even hundreds of thousands of people online, and these students come from all over the country, including undeveloped areas that have internet access. Now that the structure of a classroom is not a barrier, we will see an increase of super-huge classes of thousands taught by the very best teacher in each subject area, as well as more one-on-one individualized and one too few (like one-to-six) education.
3 – Working From Home Becomes Common
The longer the epidemic continues, the more people become accustomed to working from home. We will see a continuing trend towards developing careers independently from mainstream jobs, commonly known as "slash career" such as freelancers and KOLs, and they will not need traditional offices. The office leasing market in 2020 will likely drop, with the potential exception of coworking spaces despite the WeWork fiasco. Online office software will accelerate in popularity, especially the office software that can realize collaborative work. What follows is the online office model. An online China is coming, and China will become the global benchmark for a new kind of office.
Entirely new collaborative tools and features will be released and updated at lightning speed. Areas of the developed world, such as in Africa, will leapfrog the developed world in adopting these as they have done with digital currencies, and thus in some areas become more competitive. The top 5 fastest growing cities of software developers are all in Africa, and these tech hubs will adopt more and more Chinese ways of operating with Chinese applications on Chinese devices.
4 – A More Health Conscious Society Based on Biotech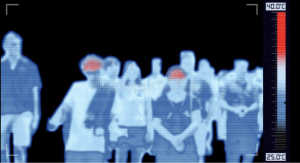 Chinese people will begin to move their focus away from making money, sacrificing their health for money, seeing the limitations of the 996 work schedule. Physical and mental health will be the key indicator of a person's value in the future, and Chinese people will make more conscious decisions about their lifestyles. The identification, judgment and response of the virus will promote the breakthrough of the whole medicine and medical technology, especially to enhance the awareness and attention of the whole nation on the power of biotech. This outbreak has shown us the importance of a scientific medical system. At least initially, the news from Wuhan was all about the shortage of medical resources. The core of medical problems lies in the effective allocation of medical resources, the scheduling ability of medical resources at critical moments, and the coordination and sharing of medical resources.
The social credit network tied to surveillance for safety and security will expand to include the health of individuals. The government will know who is sick when, and sometimes before the individual may even be aware of it themselves. This could come directly in the form of infrared cameras to capture people within a crowd with a fever, or indirectly in the form of the types of products that people buy, predicting health indicators based on big data of others who regularly consume those products. While actions like buying diapers can already give social credit, this may expand to buying healthy products vs. junk food, similar to how in the developed world there are higher taxes on sugar, cigarettes or alcohol. The healthier one is, through healthy eating, buying health-related products and perhaps even exercise equipment or classes, the more likely one is to perform well and be less of a burden on society. This is tricky to measure but as more data rolls in and is analyzed, conclusions can be tested, measured and implemented in rapid iterations.
5 – Accelerated Integration of Smart Cities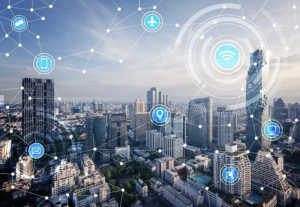 Wuhan is a city with a population of over 11 million, has nine provinces and was locked down during the Spring Festival travel rush, the largest yearly migration of people on planet earth. If the situation of every citizen in Wuhan is known, every person can be accurately tracked and every outflow can be located, then we will deal with it in a more orderly way.
China's futuristic smart cities include: traffic management, logistics supply chain, emergency preparedness, and information traceability, which will be fully data-based, and even equipped with artificial intelligence disaster preparedness prediction. This reflects the management level of the whole society. With smart cities, China will have more data-backed scientific means of governance. Modern governance is more and more based on data, with the health and security of the people as the first consideration. After this outbreak, the country will learn from experience and lessons learned, analyze what worked well and develop new systems to build the learnings into the fabric of society.
6 – Next-level China Speed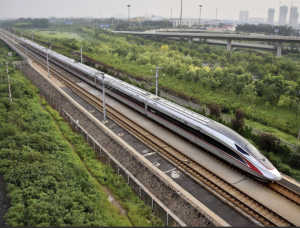 When we talk about China's speed, we think about infrastructure speed, high-speed rail speed and 5G speed. After this outbreak, we will have the speed of strategic coordination, the speed of wartime research and development, and the speed of public security response. In this outbreak, supplies from all over the world are being delivered to Wuhan, with support from tech giants like JD. The advantages of China's logistics have been fully demonstrated, and supplies in Wuhan have been quickly replenished. Even scarce medical resources have been deployed efficiently across the country, which is truly a miracle of modern logistics.
On November 1, China has formally launched commercial 5G networks across major cities. Huawei started research and development in 6G technologies a long time ago. In 2019, China announced the P2P sector, its once vibrant alternative financing medium, would be completely gone within two years. What's fast emerging is China's neobanking sector, internet banks without any physical retail location. The central government will encourage China's major tech companies with large amounts of consumer data to enter and compete in the neo banking arena. Currently the list may include China's tech unicorns Bytedance (parent company of Douyin, China's TikTok with over 400 million daily active users), Meituan Dianping (food and service delivery platform growing faster than everyone expected), and Xiaomi (one of the fastest-growing producers in the world).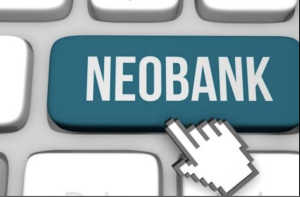 China's neobanks are leading the world in fintech innovations, offering microloans in 3 minutes, under the 3-1-0 business model: 3 minutes to apply and reach a loan decision, 1 second to release the loan and 0 human intervention. China's expected launch of its digital currency in 2020, the Digital Yuan and based on a blockchain essentially making it a cryptocurrency, without the common features of crypto like decentralization. Crypto law was formally implemented in China as of January 1, 2020. The digital currency, using blockchain features of traceability and authentication, will enable the Chinese Central Bank to effectively monitor and control capital flow. This allows China to further internationalize the RMB as a trade, investment and reserve currency across the Belt and Road regions.
Alibaba has set up a special fund of 1 billion yuan for medical supplies, which is used to purchase medical supplies at home and abroad. In addition to the company's global resource search, Chinese people around the world also launched a global procurement, a batch of supplies from different countries from different flights to China. The seemingly "frozen" China is actually engaged in epic strategic material allocation. After this outbreak, we will see China's strategic material coordination capacity not just in crisis but throughout the entire business world.
7 – China has Contingency Plans for its Contingency Plan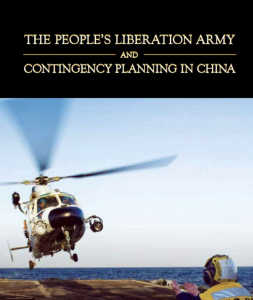 In the annual Central Economic Work Conference report formulating economic priorities for 2020, China has emphasized the necessity to be ready for a "contingency plan" for 2020. This contingency plan would in no way be framed on the basis of a liberal market model, in the event that the "China Model" failed to deliver on what was intended. In China's current economic thinking under Xi Jinping, China has become more deeply rooted in a unique blend of economic principles with socialist characteristics.
In 2019, strategic relationships were developed between Alibaba, Tencent, and the largest state infrastructure and telecom organizations, to help the state upgrade its technological competitiveness as it develops the Belt and Road Initiative. The "contingency plan" proactively drives China's economic independence from the US. This contingency plan is not about market liberalism, but rather increasing state control.
China has moved to remove all foreign computers and operating systems from all state sectors by 2022 for the purpose of economic and national security. While China can create almost all technical components, they still have not caught up when it comes to computer chips. China is funnelling $29B with a state-backed semiconductor fund to develop the chip industry, and while Western commentators are sceptical China will be able to catch up, it's really just a matter of when not if.
8 – China will Focus on Internal Stability
Stability in employment is the main priority. The trade war directly impacts China's labor market, as manufacturers move out of China. China is recalibrating its global supply chain routes, primarily focusing on its Belt and Road Initiative as well as the EU, to compensate for the loss of trade-related jobs.
The guiding principle from President Xi for China's booming real estate sector, that properties are for living in not investment, will continue in 2020. There is currently a 400 million middle-income class in China, and by 2035 is expected to double to 800 million. In order to drive sustainable consumption in China, structural reforms will need to happen in its healthcare, social welfare and pension systems so the middle class can afford to save less and spend more.
Despite what Western media might like you to think, the feeling on the ground is that China has never been so united. The government has invested in supporting the whole country through this crisis. Medical workers and soldiers from all over the country went to Wuhan, building two hospitals in 10 days with 5G enabled robots to support inside the hospital. The participation of individuals, enterprises, public welfare organizations and Chinese at home and abroad has formed a systematic collaboration on a scale the human species has never seen before.
Chinese people who are abroad are increasingly connected back home through WeChat and other social media platforms like Douyin. This creates a global ecosystem of Chinese that can support one another in times of crisis and cooperate when things settle down. There is also an increasing realization that China is speeding ahead of the rest of the world, and it's verified by Chinese who live or regularly travel abroad, constantly sharing memes of how backwards and slow the developed world actually is in many ways. This strengthens national pride and solidarity within China, even though they see the benefits of being abroad like healthy air, safe food and uncrowded scenic nature sites.
9 – Chinese Companies will Push to Expand Abroad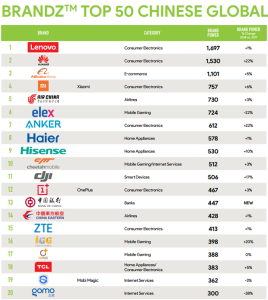 Chinese companies will start looking more actively to do business abroad to diversify their markets the same way a wise investor diversifies his portfolio to dampen the effect of a crisis. The anti-China sentiment in developed countries makes it hard for openly Chinese companies to do well (with a few exceptions like DJI, the drone company). Huawei is leading the pack here swimming upstream against a lot of pressure and doing remarkably well despite the international controversy. But Huawei is just the first of many Chinese companies that will expand beyond its borders in the next decade.
Not all companies have the resilience or reach of Huawei and will direct their attention more towards developing economies who are more open to Chinese products. Disposable income in these countries is growing, and with 85% of the world population living in the developing world (20% inside China), representing 99% of global growth, China is placing its bets for the coming decades. Companies like Transsion, which has effectively captured over 50% of the African smartphone market (Samsung was No. 2 at a distant 10%) focuses all of its efforts in Africa, not selling in China at all. They have managed to do this by designing niche products just for that market, like a smartphone that takes good pictures of people with darker skin.
We'll see more examples of Chinese companies like this that leverage the advantages of the Chinese tech infrastructure and applying them to meet the unmet needs of markets outside China, particularly developing economies. We'll see many of these companies building on the logistical infrastructure being built by through the Belt and Road Initiative or the digital infrastructure built by companies like Huawei and Transsion. The familiarity and integration with these forms of infrastructure will give them an advantage that will make it difficult for Western competitors to compete within similar ways that it has been difficult over the last decade for Chinese companies to compete with the likes of Google, Facebook or Apple due to market penetration and foundational platforms that gave them the edge.
Of the 195 sovereign nations recognized by the UN, Huawei currently has contractual relationships with 172 countries, engulfing the developing world. The top strategic priority for Huawei will be to capture the developed world in 2020. The difficulty for Huawei's access of the EU 5G infrastructure is regulations, as opposed to an outright ban in the US (and only 3 other countries – Australia, New Zealand and Japan). Whether Huawei's push through Europe can succeed will be a fundamental test of China's technological power as well as a test of the increasingly fragile relationships of the West. The UK, against the will of the US, has now partially let Huawei in to develop their 5G infrastructure but is doing their best to keep them out of areas that may compromise national security.
10 – The China Dream is Just Getting Started
China has accomplished its 70-year mission of becoming a moderately prosperous nation by 2020. One challenging event at the beginning of 2020, while it has slowed China down, is not going to stop China from reaching its goal of being a fully developed country by 2050. Seen on the scale of decades, or the Chinese long-term view of centuries, the coronavirus crisis will be but a blip on the radar. Since ancient times, the Chinese nation has encountered a host of disasters and yet remains an indomitable nation, rising from abject poverty in the last few decades, returning to reclaim its place as one of the most powerful countries on earth.
This outbreak is an opportunity for China to evolve. It will be a test of China's economic and social relations, its people and government relations, and China's relations with the world. China has already impressed the world with its ability to rapidly mobilize at scale to build the hospitals in Wuhan, and these moves are but a small taste of what is to come. Let's support the Chinese people in this time of crisis. The ChinaDream starts in China but will end up supporting the dreams of those all over the world.
_______
P.S. According to the "Law of China Speed", this article is already outdated by the time I hit publish, follow me to stay updated:
Connect with Fionn Wright on LinkedIn
Subscribe to his email list
Reach him on WeChat: fionnwright
Or email him at fionn@yourchinadream.com
https://o1.rtcdn.net/uploads/2020/02/China2isComingSQUARE.jpg
770
770
Fionn Wright
https://o1.rtcdn.net/uploads/2020/07/RT-logo-old-big-old-jiazi-3.png
Fionn Wright
2020-02-24 13:30:56
2020-05-22 14:39:25
10 Trends Indicate the Coronavirus Will Make China Stronger