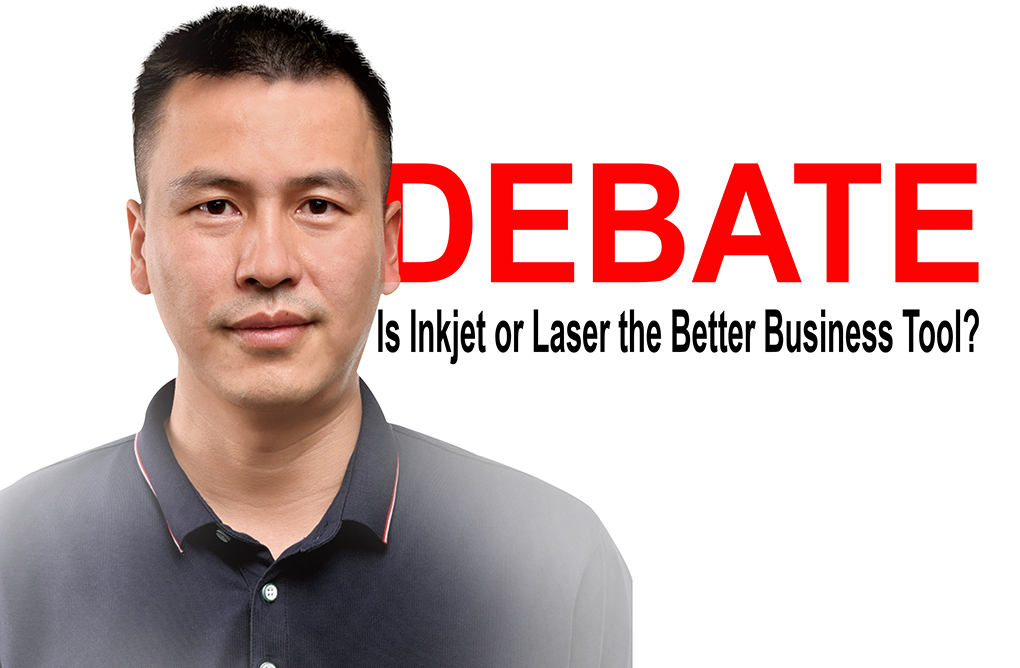 Debate: Inkjet is a Better Business Tool
Debate Topic: Is Inkjet or Laser the Better Business Tool?
Arguing in favor of laser (toner) is Graham Galliford. Galliford is a world-renowned consultant having worked in the field of toner-based printing technology since 1974. The particular emphasis of his firm, Galliford Consulting & Marketing, is on digital printing with electrostatic toner. Operating from a unique facility for R&D on digital printing materials Galliford has completed many projects concerning the formulation, manufacture, application and marketing of these products and been a regular speaker at conferences in North America, Europe and Asia on all aspects of the digital printing and the toner business from technology to marketing to manufacturing. He has given over 80 presentations to industry gatherings over the last 30 years including Seminars on Digital Printing Technologies and Chemically Prepared Toner Technology and Markets. Click here and read his response.
Arguing in favor of inkjet is Jarek Yang. Yang is Senior Product Manager at Ninestar Image Tech Limited. Since joining Ninestar in 2004, Yang has been responsible for researching and developing inkjet & ink products for the company. As one of his past accomplishments, he led a team to launch Eco-Saver series inkjet cartridges. His experiences in this field allow him gaining some unique insight on the inkjet market. Read his argument below:
---
Debate: Inkjet is a Better Business Tool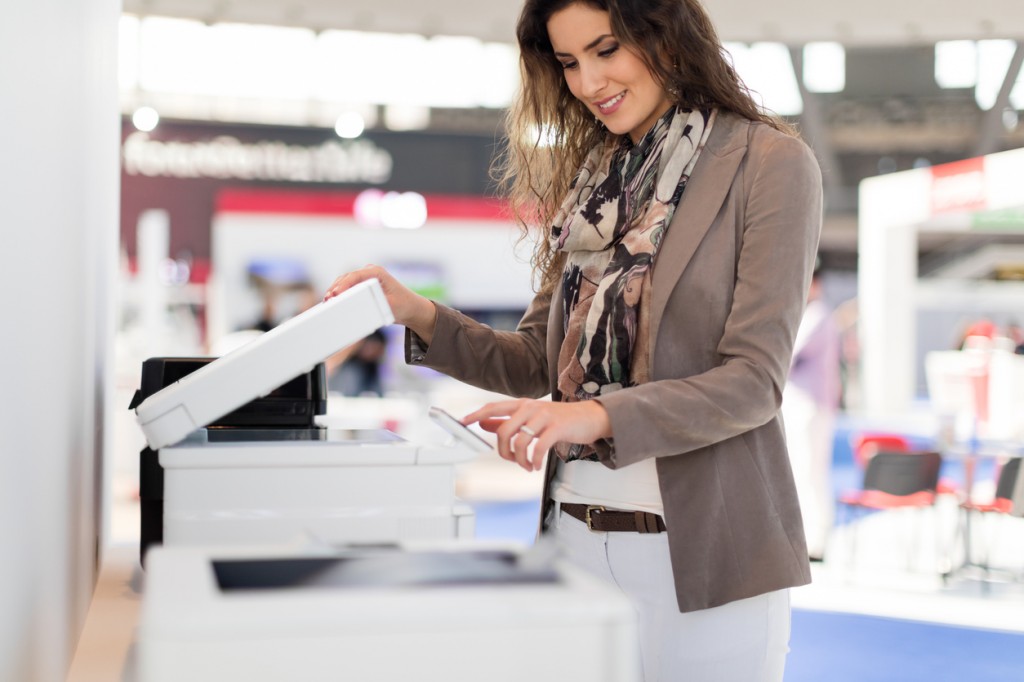 Going back ten years, the debate has raged whether the laser printer or inkjet printer is more suitable for commercial printing. The answer has been beyond a doubt: laser printers are more suitable for commercial printing. Today, we should question that conclusion. From an industry perspective, let's consider our options by creating a hypothetical small business with a monthly print volume of fewer than 3,000 pages.
Printing Speed: More Options in Inkjet Printing than Laser Products
In the prevalently-held industry opinion, the speed of inkjet is slow and unsuitable for business applications. However, with the development of precision manufacturing and the improvement of print head manufacturing technology, the speed of inkjet printers has generally been improving. A business with a monthly print volume of 3000 pages is most likely a small office environment with three to five people.
According to experience, such a workgroup prints documents relatively comprehensively, and the output is more black. However, color printing options are also preferred. Efficiency (speed) is usually not a primary concern. Studies have demonstrated that the printing speed of ten to 20 PPM is acceptable. Judging from the speed distribution of black color printers, models with print speeds of 11-20 ppm account for 22.9 percent of laser printers, and 58.57 percent of inkjet printers. So in terms of speed, inkjet printers offer more options than laser printers.
Inkjet Power Consumption is Lower than that of Laser
Generally speaking, the power of inkjet printers is generally between 10W-40W, and laser printers are generally between 200-400W. To determine optimum choices, compare the printer models with high sales in the European market designed for a workload of 3000 pages.

Cost per Page is Lower than Laser
Now consider the cost-per-page of the above products as follows:

The Operating Failure Rate of Inkjet is Lower than that of Laser Products
Inkjet is a non-contact printing operation. The print head and the paper are not in direct contact, and there are only two steps from inkjet to imaging. The imaging path is short, and the machine failure rate is low. Laser printing involves contact printing. The imaging unit is in close contact with the paper, and there are seven large units in contact with the paper, which leads to more paper jams and a higher failure rate.
Other Factors in the Debate:
Paper has been designed for a host of different printing applications. However, the application range of inkjet paper is better than that of laser printers in office settings. There are slightly more categories for paper designed for inkjet use than those designed for lasers, such as commonly used adhesive paper and photo paper. And laser printers are far more demanding of its paper and therefore have relatively higher quality
Small office uses often include printing photos. In terms of color reproduction of the photos, inkjet printers are better than laser printers.
Comprehensive operating cost performance: The overall operating cost of inkjet is lower than that of laser products. We can apply a formula to make a calculation: Printer price/service life + consumable price/number of printed pages + electricity bill = comprehensive cost performance.
The price of the printer here is fixed. Given the above several machines used in our hypothetical, the price of the laser printers is higher than that of the inkjet printers.
The price of the inkjet cartridges is generally lower than that of laser cartridges. The power consumption of inkjet printers is about one-tenth that of laser machines, so the electricity bill is lower in terms of usage rates.
In conclusion, inkjet printers are now better suited to serve businesses with 3000-page monthly usage than laser printers.
*This article was published in Issue 114 of our RT ImagingWorld magazine. Click to download the whole PDF for free. The views and opinions expressed in this article are those of the author and do not necessarily reflect the official policy or position of any agency or company to which the author may belong.
Related:
Debate: Inkjet is a Better Business Tool
Comment:
Please leave your comments to the article "Debate: Inkjet is a Better Business Tool" below.
https://o1.rtcdn.net/uploads/2020/12/Debate-inkjet.jpg
668
1020
Jarek Yang
https://o1.rtcdn.net/uploads/2020/07/RT-logo-old-big-old-jiazi-3.png
Jarek Yang
2020-12-17 16:05:19
2020-12-18 10:25:48
Debate: Inkjet is a Better Business Tool