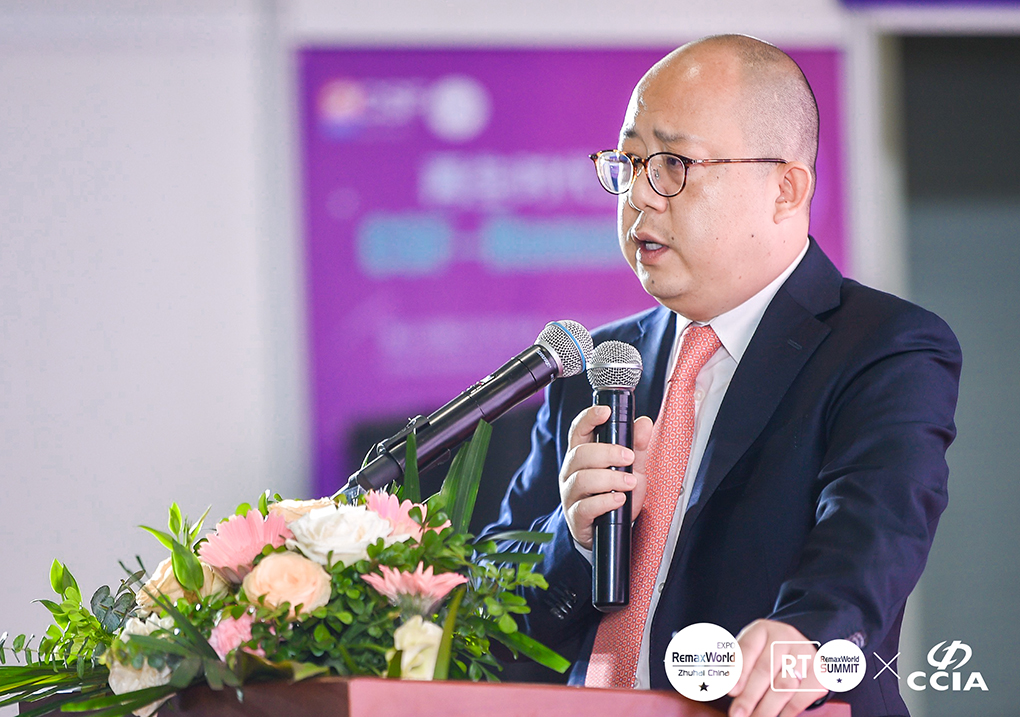 Dinglong Leader Calls for Innovation and Collaboration
Dinglong Leader Calls for Innovation and Collaboration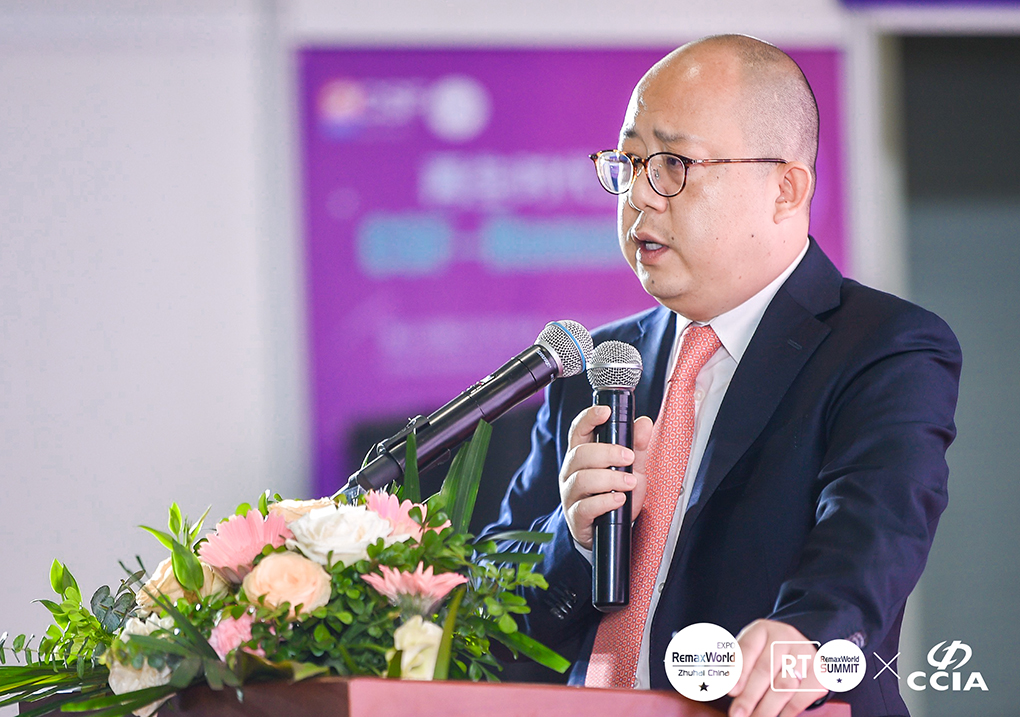 Benjamin Young (pictured), the vice president of Dinglong Group, Imaging and Printing has told hundreds of industry leaders gathered in Zhuhai it is time to end the price wars and to focus on delivering quality to customers if the aftermarket is to not only survive, but thrive.
Aftermarket printing consumables have been around for more almost 40 years. During that time, customers were educated by OEMs and brands like HP, Canon, Epson and Brother, among others, have become household names.  Not many end-users knew aftermarket product brands. Not for most of those 40 years. But in more recent times, we now witness changes, particularly in China.
Before 2000, aftermarket products occupied less than 10% of the entire market. They appeared in neutral packaging and there were no significant big names. The first compatible, aftermarket products were ribbons and for the first ten years, supplies were simple in design and it was not too challenging to replicate toners and inks as well. However, out of fear of losing market share, the printer OEMs developed more intricate features and formulations. But the aftermarket kept up with the pace, albeit it had to become better organised and consolidated to develop, produce and market their alternatives.
According to data from research group IDC in 2019, total sales of laser cartridges in the China market were US$7.65 billion made up of 34.52 million units. What is worth noting is that the OEM market share had slumped to 55.7 per cent while the aftermarket had boomed to 44.3 per cent.
Aftermarket printing manufacturing became more influential because consumers and end-users around the world found they could exercise choice and maintain quality. People found it convenient to search online and choose compatible products.
In the past 20 years, Chinese manufacturers have researched, developed and produced complicated toners, chips, OPC drums, rollers and other complex parts. An industry chain gathered momentum, particularly in Zhuhai, Guangdong and by 2012, the city in southern China was pronounced, in New York, as the global capital of printing consumables. Today, there are manufacturers for laser cartridges, inkjet cartridges, ribbons, inks and everything related to aftermarket components and finished goods, including remanufactured and new-build products.
Miracle vs Reality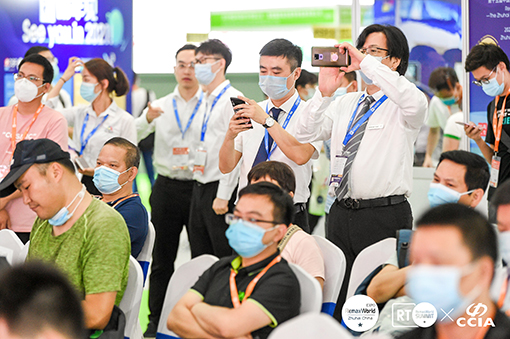 It seems like a miracle that a full supplies chain could be built from nothing to a fully mature industry in just 20 years. But it did happen and continues to happen.
In fact, the speed of growth experienced since 2000 has never abated and it has now caused overcapacity within the industry. In order to move stock, many manufacturers have cut the prices so low that there are very small margins of profit left if any at all. Some even sell below cost just to clear stock.
Think about it. Do the math. You can buy 500g of pork in China for CN¥50, but a complex piece of equipment that is a 500g laser cartridge sells for CN¥20 including full-color packaging. The factories want to win the orders but are willing to risk killing themselves in the process.
Buyers and distributors have always pushed for lower prices and many have been willing to take the risk on the quality of the products they will get in return. Factories, in response to the push, reduce their prices to meet demand but they cut corners with the use of cheap quality, unqualified materials. They cannot afford to focus on better quality products when they play this game. Consequently, consumers who end up with low-quality products in their printers lose faith in the aftermarket. Eventually, it hurts the whole industry chain: the raw materials providers, the manufacturers and the distributors.
Taking a Different Path
There are some manufacturers that have resisted the downward slide and have called for sensibility to return to the industry. Manufacturers do exist, however, which focus upon non-infringing solutions, the development of their own patents, and automated production lines to increase consistency and reduce human error. They are mindful of their bottom lines but also aware that the future of the industry relies on a long-term mature approach.
At the same time, the pattern of online sales has become more mature as well. Consumers are looking for a better quality product and realise they have to pay more to get more. At the same time, the pandemic has pushed consumers locked down in their homes to use online purchasing channels. They have found they can get their products easily with a single click on and just wait from one to three days to receive the parcel. If they are willing to pay more they can get "overnight" delivery in some countries.
Dinglong Celebrates 20 Years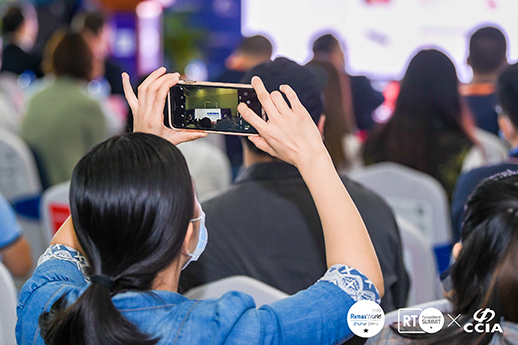 2020 was a tough year for most including Dinglong which is located in Wuhan, in Hubei province in China. It should have been otherwise because 2020 is the 2oth anniversary for Dinglong. It should have been a special year: Turning 20 in 2020.
"We suffered the unpredictable pandemic in the first quarter even before China and the rest of the world fully understood what COVID-19 was," said Young. "To protect every single staff is a Dinglong responsibility so we completely shut down to keep families safe."
"In April, we managed to start a gradual process of getting back to work. As a better understanding of the virus became known and as better controls and arrangements were put into place, we were able to restore production and get back to regular toners supply to meet the industry demand."
As the company has considered its future it has focused upon its four key essences:
The customer is first: Young said, "The customer is the boss. We serve our customers by offering brand experiences that play a meaningful role in their lives, and always in a responsible way. As a company grows, it's easy to lose sight of the customer and place other stakeholders ahead of who's really important. Although they may not be tuning in to every one of the earnings calls, the customers are the ones behind the numbers. Make sure to put first things first."
The innovation gene: Young said, "Dinglong is a technology-oriented company. We insist on breaking through the research and development of key materials. We are never completely satisfied with our results, which are the fuel of our company. We strive to go higher or deeper and never accept the status quo. Nor do we accept zero-complacency. We are motivated by providing an extremely positive customer experience:

fully compatible color toners were launched in 2012 with Dinglong's own patented solutions;
in 2008, Dinglong Chipjet studied inkjet chip technologies;
in 2015 Dinglong's New Materials business released high-quality PCRs and DRs."

All have equal core value: Young said, "As a well-known toner, chip and key accessories supply partner for the whole industry, we treat all factories and suppliers as equal business partners. We encourage the setting of goals where there is a perfect result, rather than a cutthroat-priced one. As with any industry, a monopoly will bring injure to itself as well as the customers. We look forward to a positive growth situation for the aftermarket printing consumable industry and we insist upon having the equal core values as the edge that can push this industry forward.
Collaboration forever: Young, said, "Mike Rutherford, the well known English guitarist claimed, 'Being in a band is always a compromise. Provided that the balance is good, what you lose in compromise, you gain by collaboration.' Loss and gain is an act of balancing management. No company is an island. We need to rely on others. The whole industry becomes stronger when we do. It allows us to afford better products and services for global customers. People will realize the power of the aftermarket brand as having a good value choice. If there are lots of poor products competing in the market, consumers will continue to face endless problems: leaking, poor print outs and lack of customer service. All because of a price war. In 2013, Dinglong finished the acquisition of Mito Color Imaging, making it the first collaborative deal in the aftermarket printing consumable industry in China. It provided an example, a new pattern for further growth. In recent years Dinglong has continuously invested heavily in Mito's automated production and patent solution development. Having Dinglong's support has allowed Mito to provide more high value and premium quality color products for global customers."
Dinglong's Proposal as Dinglong Leader Calls for Innovation and Collaboration
The current pandemic has ignited another global economic crisis and exacerbated the problem of overcapacity in manufacturing. No one can run away from the issues confronting the aftermarket print supplies industry that has been left exposed during the crisis.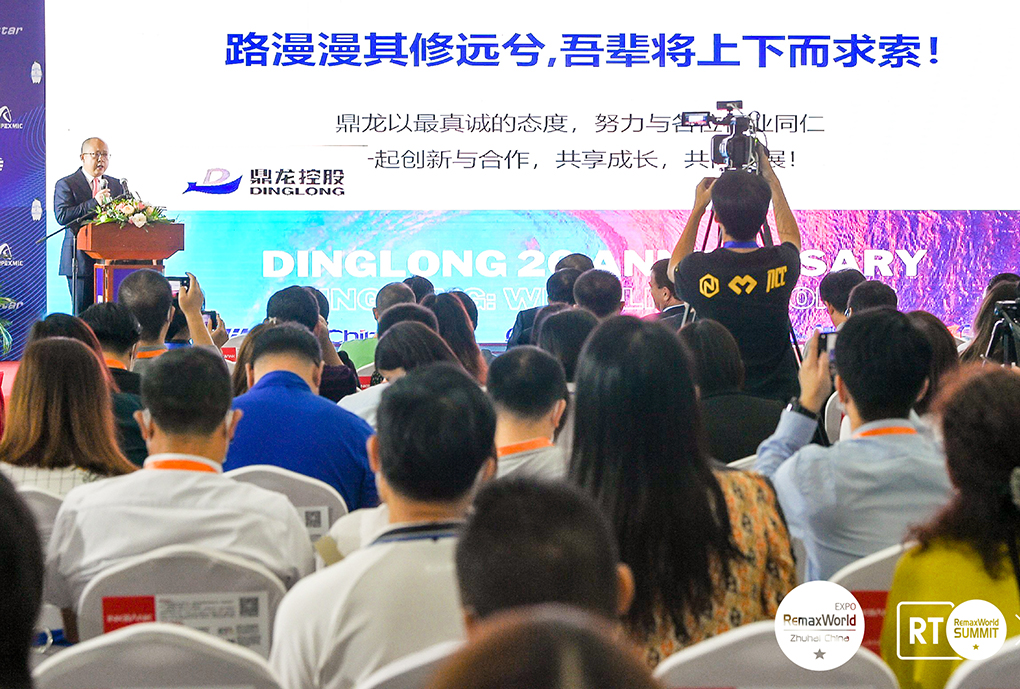 In order to survive and to thrive, Young's call is for the industry to focus on internal order and to collaborate using clear communications with upstream and downstream partners. "We will see the different advantages of all factories if we compete in a smarter way. Our top goal should always be to provide quality goods and service for all customers.," he said.
Industry has entered the next revolution—Industry 4.0—which includes the development of automation and smart factories. "The Dinglong group of companies are now equipped with automated production lines as a basic standard," said Young. "Mito focuses on the colors, Retech on the monochromes, Speed the remanufactured inkjet cartridges, Printwell with the new compatible inkjet cartridges. We believe technology power will help deliver zero-defective tolerance. As leading companies, we need to take the responsibility to raise the whole manufacturing standard for moving ahead."
"At Dinglong, we will always be open for business with sincerity," Young continued. "Continuous 'patent-safe' innovative solutions, the pursuit of non-stop efficiency, and a continuously improving customer experience mean we will never quit this game, "he added. "We should all be a positive and responsible enterprise desiring to provide multi choices for our partners and customers.
---
Related:
Dinglong Leader Calls for Innovation and Collaboration
More articles from the author:
Comment:
Please add your comments below about this article, "Dinglong Leader Calls for Innovation and Collaboration."
https://o1.rtcdn.net/uploads/2020/12/Benjamin-Young.jpg
717
1020
David Gibbons
https://o1.rtcdn.net/uploads/2020/07/RT-logo-old-big-old-jiazi-3.png
David Gibbons
2020-12-28 13:35:00
2020-12-28 14:16:33
Dinglong Leader Calls for Innovation and Collaboration