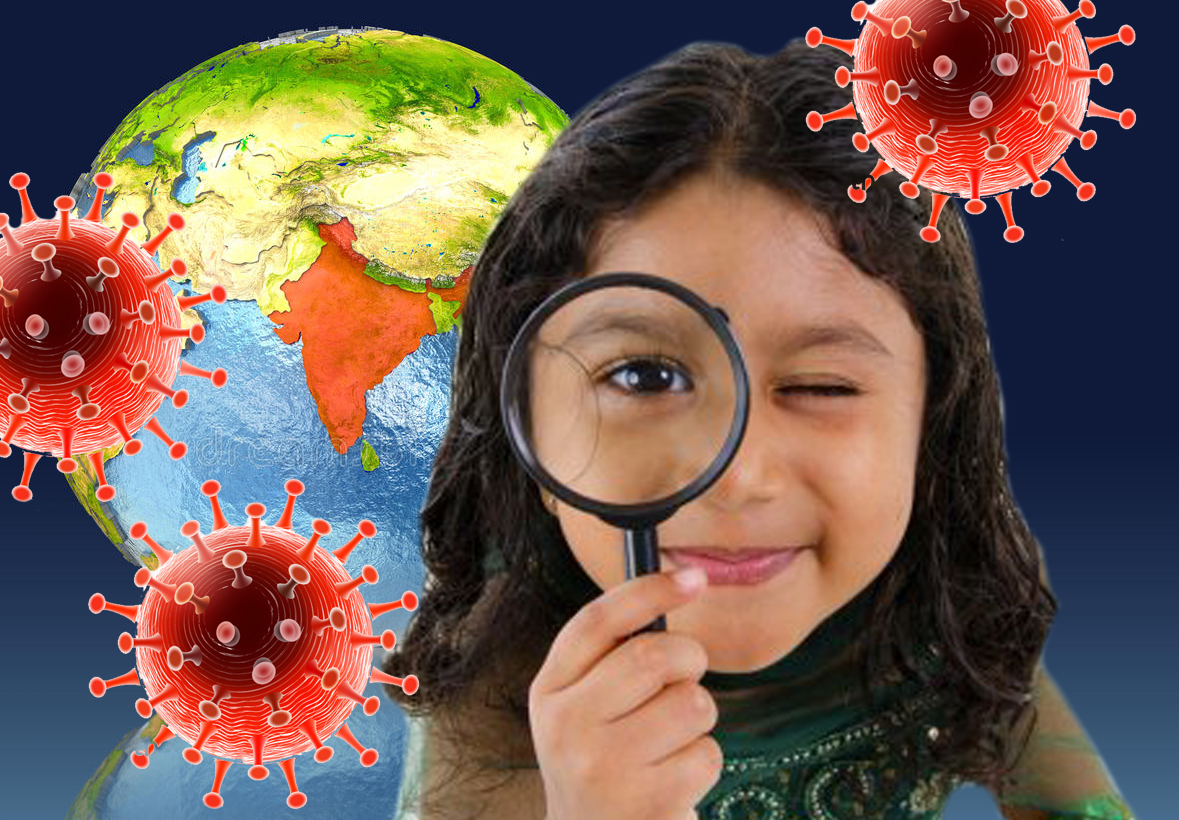 Impact of COVID-19 on the Imaging Industry in India
Impact of COVID-19 on the Imaging Industry in India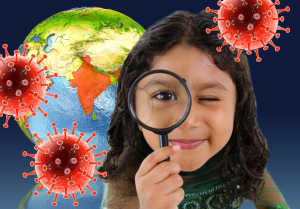 To understand the probable economic outcomes and possible interventions, Imaging Solution Magazine spoke with  leading vendors of  Indian Imaging Industry  on the current critical situation in India
COVID-19 pandemic is the defining global health crisis of our time and the greatest global humanitarian challenge the world has faced since World War II. The virus has spread widely, and the number of cases is rising daily as governments work to slow its spread. India has moved quickly, implementing a proactive, nationwide lockdown, with the goal of flattening the curve and using the time to plan and resource responses adequately.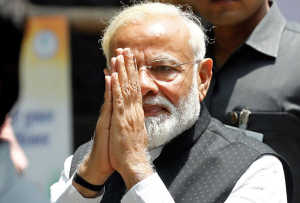 The COVID-19 crisis is deepening its impact on the Indian nation and more stringent measures are being taken to ensure we fight it out. Addressing the nation, Prime Minister Narendra Modi (pictured) announced a nation-wide lockdown for over a month and urged the citizens to stay home for this period. The government is taking all the necessary steps to fight the current situation and appealed to the citizens of the country to cooperate in the fight against COVID-19.
Many organizations will take some time to find an answer to this situation, but they need to be prepared enough to deal with this crisis. If they believe in themselves, they will be able to sail through. Corporates should take this as an opportunity and navigate cautiously to find a concrete solution
Along with an unprecedented human toll, COVID-19 has triggered a deep economic crisis. The global economic impact could be broader than any that we have seen since the Great Depression. To understand the probable economic outcomes and possible interventions, Imaging Solution spoke with leading vendors of the Indian imaging industry on the current critical situation in India.
---
Initiatives of Vendors  in the Context of Covid-19 Pandemic
Pramod Rajpal

, CEO, ProDot, said "I appreciate the initiatives, efforts and timely actions by the government including the lockdown. Looking at the fate of the most developed countries like the USA, we are still at safer levels. Unless we reacted now, it would have been a disaster if the epidemic spread rapidly for a country like India with 1.4 billion population and poor medical infrastructure."
Masood Khan, President of Image Star, said,   "At first let us understand the meaning of quarantine: Quarantine is a word from the Italian language which means 40 days of isolation. It has already been stated in the religious scriptures how to use isolation to overcome a difficult situation. When Italy faced the massive COVID-19 infections, they decided to go for 40-day isolation, a way of quarantine. I appreciate our Prime Minister for having adopted the same approach for India as a way to save India from this pandemic. In this quarantine period, it is natural that people feel disturbed and disrupted due to lockdown and isolation. So we wanted to avoid any business-related messages to our channel partners as we believed in humanity and relationship. Money is only a byproduct."
Shashank Ruiwale (President), Indigo Prints Smart Pvt Ltd, said, "Lockdown has been an essential measure by the government, though it has caused severe disruption to everybody in the country."

"We are using this lockdown time to audit our own systems, including evaluating our marketing and channel networks; taking the opinions of our employees and partners;  inquiring with our channel partners about their stock levels and business-related issues; and so on. We are also conducting online training programs for our salespeople. We are optimistic that the situation will improve in May and the India imaging industry will bounce back to its original pace soon after."
Sharad Midha, President, Sumanglam International, comments, "The lockdown has seriously affected our business. Payments are not coming from the market, but we have to pay to our suppliers abroad. The situation is very bad. But we have to face these irritants for the overall good of the nation."
Sanjeev Mahajan of Prime Success Company opines, "I work for a Chinese MNC which is a global leader in the imaging industry and here we understand the needs of customers as we have faced the same situation in China earlier… we are understanding and flexible in meeting expectations of our partners and customers in terms of timing for dispatch of shipments of products as per the requirement of stocks and demand and even shipping and customs clearance. We are encouraging customers to add services to their product offerings to make their businesses sustainable and profitability, even in uncertain demand times."
Ashish Kothari, MD, Jet Tec Info Consumables, commented, "From what we saw in China, we learnt about social distancing fairly early and started practising the same in our organization. All our employees were given masks and were asked to wear them all the time before lockdown came into effect. Salaries of all our employees have been paid without any deductions for non-working days due to this pandemic. Each of our team members, irrespective of their job function, are assured that they are an asset to our organization and the company will stand by them in this difficult time. Whatsapp groups are made especially for spreading the awareness of educating the staff on various aspects of COVID-19, the Do's & Don'ts one must follow to keep themselves & thereby others safe in these difficult times."
Ajay Mehta

, MD, Pristine Care Products, opines, "After the announcement of lockdown, everything has come to a standstill… no business and no financial returns. Some industry unions are trying to negotiate with the government to include imaging consumables into essential IT products list. Let us hope that will work and we will begin working."
Sandeep Sanghvi, Itone, states, "We are currently working remotely. Safety and well-being of our employees is our immediate concern. And we have taken measures to ensure this."
Gaurav Khetterpal, Growlam, shares, "Our country is in a very critical situation due to the COVID-19 pandemic. It has struck the world at a time when the economy was already in poor shape. And this pandemic has given us time to think wisely and explore new options of how to take the business forward. We have instructed all our staff and their families to stay indoors, keep social distancing to be safe from this pandemic. Once we open our facility, all the necessary precautions will be taken care of."
Rajendra Seksaria

, Balaji Solutions Ltd, Kolkata, states, "After the imposition of lockdown, all the business operations and activities have come to a standstill. Things look gloomy as well as scary. We have to pay salaries to employees partly at least and cannot avoid some fixed expenses. Even the government has been in confusion as what to do because checking the spread of COVID-19 is a challenging task. We have to face reality and prepare for the future, keeping the common good of the society in mind."
"After the lockdown has been announced, our business has come down by 80-85%; now we sell only 10-15% of what we used to before the lockdown was clamped. Now we are supplying on for a few government departments which are still running in lockdown," concluded, Ankur Jain, Panacea Digital Systems Pvt. Ltd.
Government initiatives to fight COVID-19 crisis
Sanjeev Mahajan of Prime Success Company states, "The government has been sensitive and is providing relief to the businesses… and banks are responding positively to offer funds. The industry should take steps mandated by the government to ensure health and safety measures to safeguard the employees and their families…"
Masood Khan of Image King comments, "Yes, we wholeheartedly support the government initiatives. Government is taking many steps to curb this pandemic providing the best preventive and medical facilities. Regarding the migrant laborers, the government could have planned some transport arrangement for them to return to their homes. We see so many laborers stranded and struggling without food and shelter! Regarding support to the industry, the government has announced several schemes and planning many supportive measures. Let us hope they will help the industry."

Santosh Kumar of Smart Print Solutions shares, "Everything is uncertain now but we cannot do anything. The government has done the right thing by announcing lockdown because if COVID-19 infections grew exponentially, we would be in a disastrous situation. Just see how the infections are spreading in the USA and other western European countries."
Sharad Midha, President, Sumanglam International, states, "We cannot blame the government for announcing overnight lockdown, because the situation in the USA and Europe has been horrible with COVID-19 cases reaching lakhs. The free-fall in rupee value against the USD has added further to the woes of the Indian industry."
Ashish Kothari of Jet Tec shares, "Yes, we totally support the government's measures of lockdown. In fact, we are fortunate to have a prime minister like Narendra Modi at the helm of the affairs in this situation. As it's said, 'Prevention is better than cure.' It is not easy to lock down a huge aspiring country like India having a population of 1.3 billion people practising different religions, speaking different languages and having different financial backgrounds and on the top of it ensuring adequate food supplies & safety measures for all."

"We have to be smart and think out of the box in this situation, as this has happened for the first time, and most of us might not be in that thinking zone of how to move things forward. In our company, we are shortlisting those who have been supporting us with regular orders and making timely payments, since it is better to work with a selective set of customers, choosing quality over quantity. We have assigned Work From Home (WFH) to our staff as much as possible and they are keeping busy. Also, we are working on new strategies on how to move the business ahead. We have a good 3 months backup stocks for all products; we are focusing only on cash sales (no credit sales) in order to get the things going forward," says Gaurav Khetterpal of Growlam.
Sandeep Sanghvi of Itone comments, "The early lockdown initiated by the government was an excellent step in containing the COVID-19. India is doing extremely well compared to developed countries. The decisions taken by the government have been commendable. In terms of industry support, it would have been appreciated if there had been some financial stimulus for businesses–not just for the imaging industry but for all overall. If a direct financial stimulus is not possible, we need alternative stimuli like tax breaks and waivers. The effects of the lockdown cannot be tided over in a  month or two; it will take several months for the economy to recover."
Rajendra Seksaria, Balaji Solutions Ltd, opines, "Support the government has announced like deferral of EMIs, etc is not going to help much. We are trying our best to minimize opex. Unless the public transport opens, we cannot run our offices or factories because over 80% of the employees come by public transport."
"After lockdown, everything has come to a standstill, but lockdown is essential because the number of COVID-19 cases in Mumbai has crossed 8000 and in Maharashtra 10,000. Without lockdown, the infections could exponentially increase making things worse. On the imports front, the consignments are arriving from China but with a lockdown on there is little we can do with them," concluded, Deepesh Patel, Jet Technologies.
Business Plan During the Lockdown
According to  Pramod Rajpal of ProDot, "My principle is we should see an opportunity in every challenge. The current crisis is an opportunity to learn new things and prepare better for the future. If the government allows opening online services, we'll be open to supporting our partners  to sell on online platforms."
Sanjeev Mahajan of Prime Success Company opines, "We are getting in touch with customers assuring them of our long-term support to make their business sustainable, profitable and fast-growing even in uncertain times of fear by worrying about future rather than reality."
Ashish Kothari of Jet Tec expresses, "Cash flow management is going to be the key focus once the offices resume. Frankly, the lockdown has given us time to introspect, to stop and think about what we have done, what we are doing and what we have to do in future. We have redefined our goals and identified areas that we need to focus after the lockdown is over. Another specific area that we will surely focus on is Online Business, to reach the Tier 2 & Tier 3 cities of the country."
Gaurav Khetterpal of Growlam shares, "The government has taken a great step in initiating the lockdown and extending it, as the situation might worsen due to an increase in the number of infected patients. Police, Doctors, MCD workers, etc are working day and night to curb the epidemic and keep everything under control, and the government is doing a great job. As far as our industry is concerned, we don't see any positive step taken by the government. The government might have extended the dates to file the GST and other returns, issued a moratorium on the EMIs of Loans if any, but the liability stays on the taxpayer, and they have to pay their dues at a later stage. Whereas, the businessman has to pay out the salaries and other necessary expenses, even during the lockdown while their business is suspended."
Sandeep Sanghvi, Itone, asserts, "We continue to do business as usual once the lockdown is lifted, following our vision and long-term growth strategy."
Santosh Kumar, Smart Print Solutions, shares, "We told our suppliers in China to keep the orders on hold because, during the lockdown, there is nothing we could do even if the consignments arrive. Nearly, 130 people work in our factory, we asked them all to go home. Even after they lift the lockdown, it will take several months for the business conditions to get normal. Everybody has to follow lockdown restrictions keeping the overall good of the society in mind and should not be in a hurry to resume businesses. We just have to wait patiently until the epidemic comes under control."
Sharad Midha, President, Sumanglam International, states, "The imaging industry unions are trying to persuade the government to consider the imaging products as essential items so that we can slowly kickstart the business. But we still need to get a written approval or announcement from the government stating that they will allow imaging products to sell online channels. Let us hope the best."
"We always believe that everything is Almighty's wish and this too will pass on with the time! The need of the hour is to be safe, stay indoors, and be healthy so that we can face and handle any situation! As an individual and as a company I believe Image King and India will see a larger growth in future as we hope to have an abundance of opportunities," concluded Masood Khan of Image King.
Business  Back on Track

"I somehow feel that post lockdown, the businesses will start with negative sentiments, because every company and individual will be looking up to clear all the dues piled up due to lockdown, and the inflow of money will be very limited. With the limited inflow, meeting expenses, clearing government dues like taxes, rent, salaries, telephone bills, electricity payment will be the top priority of all Indians, so it will be a tough time for all. Besides this, the payments to the suppliers will be a major issue for which great planning is required. In my view, most of us will try and complete this cycle in about 90 days and in 180 days I hope India will be in a comfortable position!" elaborates Masood Khan, Image King.
Ashish Kothari of Jet Tec states, "Considering the scale of impact this pandemic has on the economy, it will be a great challenge to recover to the pre-COVID-19 levels. But, as it is said there is always an opportunity in adversity. I wish India will emerge as the preferred alternative to China for manufacturing. But having said that, the time frame I think should take a minimum of 9-12 months for businesses to be back on track."
"In my view, once the lockdown opens, and we are allowed to operate our businesses, things won't be the same but have changed drastically. There will be a shift in human behavior, and the way people will make their purchases in the future. New and innovative strategies have to be implemented in order to adjust to the new conditions. There will be less of personal interaction and more of telephonic and online orders, and people will buy limited and necessary stocks. I think it will take at least 6 months to bring the business on track," states Gaurav Khetterpal of Growlam.
Sandeep Sanghvi, Itone, briefs, "Once the lockdown is lifted and as soon as logistics and transport companies are allowed to operate, our industry should be back on track sooner compared to a lot of other industries."
Rajendra Seksaria, Balaji Solutions Ltd opines, "Anyway, the FY 2020-21 is going to be tough for the economy and for everybody. All that we can do at  present is wait and watch and hope the best."

Deepesh Patel, Jet Technologies states, "Under the circumstances, there is nothing we could do; we can't blame anybody. We just have wait and watch."

Government  Financial Support
Sanjeev Mahajan of Prime Success Company says, "Just provide liquidity and time and DO NOT punish industry for delays and defaults. Ensure government and the public sector and public bodies pay ALL outstanding dues to suppliers especially MSME to allow them to improve the financial situation."
"My first question is why always depend, expect or blame the government for everything. The government must be busy in saving lives, medical and prevention exercises and working on core subjects. There have been many announcements from the finance ministry, RBI and other related government departments. Once the lockdown ends, we all can overcome this current crisis. I expect the government to give leverages to tax payments like GST, TDS, Advance tax, etc making some relaxations in deadlines," expresses, Masood Khan of Image King.
Sandeep Sanghvi of Itone comments, "I would like to point out that we have not laid off a single employee in our company and all salaries have been paid. Government support can be in various ways – tax breaks, deductions and waivers. It is for the government to decide since it is the businesses that create employment. And the growth of businesses creates more employment. Anything that will help businesses improve their cash flow will be appreciated."

"While the government has its own huge revenue challenges, at this stage the major concern for any business is the ability to continue to pay monthly wages & salaries to its employees. Majority of the companies cannot for Work From Home concept. I think the government should extend the financial benefits in 2 parts. First, it can give companies upfront a fixed amount based on GST paid by the company in the last 3 years as an interest-free loan that can be adjusted against the GST / Input Credit over a period of the coming two to three years. This will ensure liquidity in the system. Secondly, relax business loans taken from banks in any form, rather than simply giving the option of deferred repayment of the loan/EMI/other or any other lending options taken. This will ensure a less number of companies declaring NPAs or going bankrupt post-COVID-19. These steps shall also help in retaining employment, income and consumption in the country which is the key to survival and growth of any economy," explains Ashish Kothari of Jet Tec.
"I think the government should give some relief in taxation for at least 3 months, so that all the businesses can recover well and stand on their feet, during this period. It's very difficult to pay the taxes and also other expenses of the business under the present circumstances. Also, the government should give some benefit schemes or basic necessities to the working class so that they don't have to worry about their families," states Gaurav Khetterpal of Growlam.
"Everything looks gloomy and uncertain. The government cannot help SMEs and we have to face the consequences on our own. There is no business for the past 2 months, but we have to pay salaries, rent and other routine and fixed expenses. No payments are coming from the partners too, everything is in a mess. The government should have given 2 weeks notice earlier so that people could have made some contingency plans, but the overnight decision to impose lockdown put everything in disarray," concluded, Tarun Gupta, Proprietor, Goel Imports India.
Lessons Applied in Future

Masood Khan of Image Star foresees, "No one knows how this virus originated, as a common man I don't have knowledge. But I am confident that India will see a huge growth economically in the days to come. Let us hope and wish and most importantly work hard in making India the biggest economy in the world; we should work in the way Japanese did. We all should believe that this is an opportunity to make India the largest economy in the world. I am confident in saying 'Hum hongey kamiyaap' and 'hamara time aayega."
Sanjeev Mahajan of Prime Success Company asserts, "Be ready for uncertainties, ensure profitability rather than chasing market share or volume or buying extra to meet OEM targets for year-end bonuses and credit management/cash payment …use digital payments and sell online to reach more ..and build brand above to differentiate and give the reason for buyers to buy your brand and from you…"
Ashish Kothari of Jet Tec elaborates, "At individuals level, health and hygiene are two most important factors to be given its due importance in our day to day life, In India that's just too neglected. Business-wise, it is important to have the liquidity to face such circumstances in future. The current situation has also opened our eyes towards the importance of having strong finance forecast systems. Currently, business in our industry is completely credit-oriented and often leading to a cash crunch for most of the suppliers. But I see that this will change in the post-COVID-19 period. Most companies will work towards 'No Credit' or 'Less Credit More Cash' business."
"We have been taking everything for granted, even our lives. During this time, we must value what all have been given by God, nature is reviving, we can see clear skies, stars at night, fresh air and no pollution, the life which we dreamt of. As far as business is concerned, we need to sit and visualize our plan for the next five years and learn from all the mistakes we have made in the past. We shall think honestly, if we really making money out of our business, or are in kind of a rat race to just sell anything. The answer will come out by the time lockdown ends, and we shall be ready to give our best yet again, with full energy and dedication," concludes Gaurav Khetterpal of Growlam.
Rajendra Seksaria, Balaji Solutions Ltd, Kolkata, opines, "Well, we see this as an opportunity to learn how to manage opex and capex well in our future activities."

Sandeep Sanghvi of Itone opines, "This is a very unique situation which has never been witnessed before. It is very difficult to prepare for such a scenario in advance. A good quality-oriented company will always survive and grow; no matter what the situation is."
"Anyway, I don't think the crisis will be over by May; it is likely to continue for several more months. The number of new cases is still nearly 2000 per day, so we can't say that the crisis is over. The government may not start public transport immediately and may relax the restrictions only in phases. Let us hope the best and be optimistic,"  concluded, Pramod Rajpal of ProDot.
In Conclusion
This unexpected COVID-19 pandemic has put businesses into difficult conditions, but we have to face it, there is no option. Government support is limited. Even after the lockdown is lifted it will take several months for the businesses as well as the economy to recover. Possibly years. We just have to take it as an opportunity to learn new ways of doing business—cutting down opex, opting for Work From Home where possible, supplying products remotely (taking via online), minimizing staff, etc. Remember, after facing enormous destruction, how Japan and Germany sprang back into powerful economies within a decade after World War II.
---
Related:
Comment:
How has the Impact of COVID-19 on the Imaging Industry in India affected you? Please add your comments below.
https://o1.rtcdn.net/uploads/2020/05/Indi-spyglass-covid19.jpg
820
1179
Swapan Roy
https://o1.rtcdn.net/uploads/2020/07/RT-logo-old-big-old-jiazi-3.png
Swapan Roy
2020-05-11 09:48:09
2020-05-11 17:51:43
Impact of COVID-19 on the Imaging Industry in India