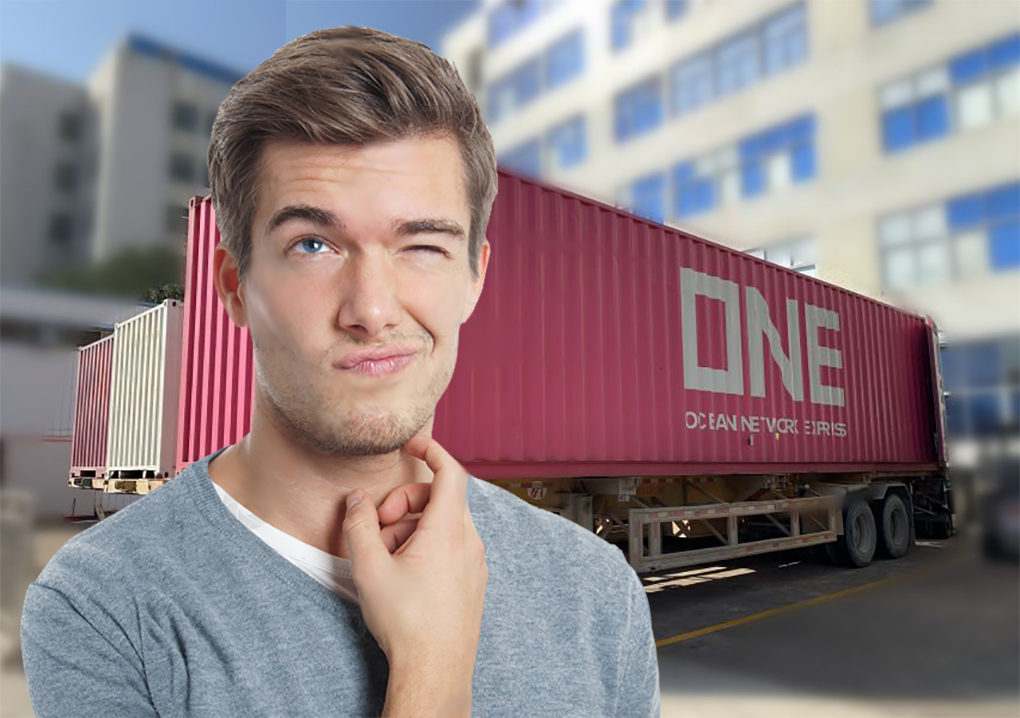 On How To Get Started in Importing and Exporting
On How To Get Started in Importing and Exporting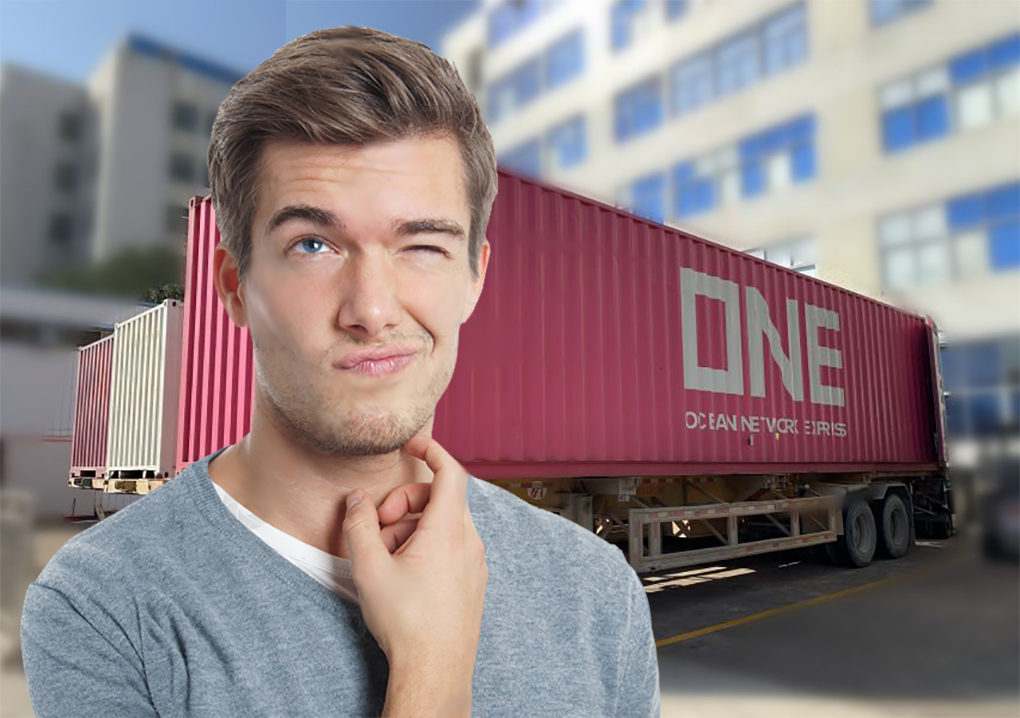 Those who are new to the logistics of importing and exporting say they do not know where to start. We value the assistance and advice in having this abbreviated extract article provided by at Uniway Sourcing.
Introduction: What Is An Import & Export Company?
An import/export company is a business that acts as a middleman between national and international trade entities through buying goods and shipping them in or out of the country to be bought and sold. There are a lot of business models possible within an intermediary import/export role, but we'll talk about that more when we get into the handbook.
We're covering a lot of info from many sources, so we've linked to our references where we can. That way you can both verify what we're teaching and find even more places online where you can learn about running an import/export business.
The Types Of Import/Export Businesses
Import and export businesses usually deal with either indirect or direct exportation. It's a great time to get into the export market as economic and technological changes push it to the forefront of global trading.
Export Management Company (EMC)
An export management company is a popular form of indirect exportation. It's exactly what its name says, you manage the exports of others to make your business. This means another business entity, who has ambitions of international trade, commissions you to arrange details like product distribution in overseas markets.
EMCs will take one of two forms, a sales agent or a distributor.
EMCs as sales agents represent the client in foreign markets to sell their goods. The client will remain in control of pricing and the responsibilities of invoicing and receiving payment for sales made.
EMCs as distributors means that they purchase the client's goods and re-sell them in the targeted foreign markets while handling the invoicing and receipt of payment on their end, detached from the client company at large.
An EMC usually handles parts of or the entire distribution process where overseas markets are concerned, freeing up their client to only worry about their domestic affairs and keeping the EMC paid and happy.
Every EMC will do things slightly differently, taking control of more or less of the manufacturer's product line, but they'll usually get exclusive rights to sell in some or all foreign markets.
Export Trading Company (ETC)
Read the above definition of an EMC as a distributor again, as that's essentially what an export trading company does too except it's based on the interests of foreign buyers, so they look for exporters who want to sell.
Many have argued over the years that the lines between EMC and ETC have blurred so much that it's a distinction without a difference.
ETCs are great for strategizing and coordinating in foreign markets since most of their clients will be foreign and so unaware of the laws and customs in the area they wish to trade.
Where there is a distinct difference between EMCs and ETCs, it'll be in liability and loyalty. An export trading company will typically claim ownership of the goods you get them to sell while an export management company will work on commission only.
This means an ETC will be liable for the trade practices and any mishaps that could occur with loss of product or legal infractions.
As you can imagine, the EMC is then much more loyal to their own commissioner than overseas buyers and suppliers since they're getting paid as long as they show results.
An ETC, on the other hand, takes responsibility for the billing process. An ETC typically takes more of the distribution process than an EMC, managing warehousing, insuring, the shipping, of course, and the billing/receipt of payment for all shipped goods.
Some ETCs may even have a distinct brand from that of the client that they'll sell under.
Import/Export Merchant
Think of import/export merchants as the free agents and fickle mercenaries of the exporting world. They have no dedicated client base or industry, moving to and from wherever the profit lies to be made.
They buy goods from manufacturers, both domestic and foreign, then repackage and ship the goods to be sold for their own gain. He gets all the risk but he gets all the profits too, so it's a double-edged sword.
Here's a full list of every possible expense we can think of right now.
The essentials that we've covered – a computer, printer and/or fax, modem, and working internet.
Market research and securing trading leads.
The cost of postage if you're working with physical products.
Specialized software and paid email services.
Traveling to overseas markets to conduct in-the-field market research.
A business phone and/or a voicemail or answering machine service.
Assorted stationery, furniture, and other office supplies.
As you can see, it can be as simple as a humble in-home desktop setup to fully-fledged office space depending on how much you'll want to spend.
We've talked about your import/export operation quite a bit but some of the newer readers may be wondering – operating what?
You can get an idea based on the nature of the business type you've chosen. Many traders prefer to stay away from the more specialized practices in a manufacturer's distribution chain, like record-keeping and international finance, leaving it to their client so they can stay invested purely in closing sales instead.
Others want to get in control of as much as possible by running the entire process on behalf of their client, assuming they even have one, but this requires a lot of knowledge and more work, of course. It does mean you can feasibly ask for more of a commission since you're going above and beyond what many import/export services provide.
You'll need to decide whether you want to focus on exporting, importing, or some combination of both. What will each of these processes look like? You can more or less boil each business model down to five points of preparation.
| | |
| --- | --- |
| Importing | Exporting |
| 1. Receive a pro forma invoice that details the exporter's merchandise quote. Don't be afraid to negotiate. | 1. Make a pro forma invoice to set quotes and manage client expectations. Also, don't be afraid to negotiate with them. |
| 2. Establish a letter of credit at your bank. | 2. Receive a letter of credit from your bank. |
| 3. Verify that the merchandise gets shipped. | 3. Fulfill letter of credit terms, such as manufacturing, shipping, and insurance arrangements to have the merchandise transported. |
| 4. Receive related documents from the exporter. | 4. Collect requisite shipping documents. |
| 5. See your merchandise via customs and collect them. | 5. Show the shipping documents to your bank for verification. |
As you can see, importers primarily work with domestic borders and shipping customs while exporters spend more time proving to their bank that an outgoing transaction is taking place so that there's evidence of a job well done for the client and governmental tax entities.
Licenses & Documentation That You'll Need
This is perhaps one of the most intimidating aspects of getting into a new industry, all of the licenses and regulations that need to be fulfilled so that you can practice it legally without fear of being fined or prosecuted.
If you're based in the US, you're in luck as a lot of goods don't necessarily need importing or exporting licenses. Instead of it depending on whether you're exporting or importing, it more depends on what goods you're shifting.
Check your jurisdiction to see which particular laws apply in your local area. Also, there's a distinct difference between the US government being fine with your imports and other organizations and shipping agencies, who may want permits for security reasons.
Fortunately for you, we've made a checklist that you can check out below. Also, consult treasure troves of information like the US CBP website and other government downloadable documents on importing and exporting.
| | | | |
| --- | --- | --- | --- |
| Importing | Check or Cross | Exporting | Check or Cross |
| Check different federal agencies' position on permits for importing, by getting in contact if necessary. | | Export control laws exist so, while you don't need a permit, you need to check the agency governing your port. | |
| Contact your port of entry if you're in doubt. | | Familiarize yourself with the legislation. | |
| CBP entry forms are necessary even without a license. Fill any out within 15 days after an import arrives. | Side note: You'll need your importer number for this. It'll be your IRS business registration number or your SSN. | If you have any questions, ask your local port for advice on export rules and regulations. | |
So, what items require licenses to import/export? Sanctions played a big role, obviously. Try not to choose a heavily-sanctioned cocaine economy or an enemy of the United States to trade with. The same goes for
if you're not based in the US, don't make it harder for yourself by fraternizing with hostile entities since that's when all the red tape will tangle you up.
The most difficult countries to import to as Cuba, Iran, Syria, Sudan, and North Korea, understandably.
Re-exported items are regulated by the Export Administration Regulations, called EAR, but otherwise, it's the exact kind of items you'd expect.
This is military items, including items that can be commercial but could have security implications when militarized. Otherwise, you'll want to familiarize yourself with these organization's policies on the items you wish to import/export.
Export licenses are available in three main packages, the standard export license gives authority and recognition to exporters. You don't need to apply for a license if you're an individual or small team as long as you're paying the extra taxes.
In the case that a general license doesn't cover a certain product you have, then you'd want to go for an Individually Validated License or UVL.
This is where the government has viewed your specific case and granted you the privilege of exporting. Applications are solicited by the Department of Commerce except for munitions which are handled by the Department of State.
All in all, if you're still wanting some advice, many new import/export businesspeople will consult more experienced import/export brokers for advice on making the entire process much smoother.
Important Resources To Get You Started
That's almost everything from us but we're far from the only information source available to you. In this day and age, we have unparalleled knowledge at our fingertips that gets taken for granted.
Without paying, you can find so much information online that would have been impossible to know twenty years ago unless you knew the right people.
With that, here's a list of some of the handy sites where you can get official, government-approved information on the import/export industry, some of which we consulted in writing this article.
Conclusion: The First Shipment
With that, you should be suitably prepared to start your journey into import/export. That first shipment you make will likely be the most hassle, excluding if you end up running afoul of any sanctions or tax laws by consulting the above information.
The first shipment will be a stress test to see if you have what it takes and, if you do, then sticking with the import/export industry can be a handy boost to your business.
---
This article is based on a full guidebook and this extract is republished with permission of Uniway Sourcing. You can read the full guidebook at https://uniway-sourcing.com/uncategorized/import-export-handbook
---
Related:
Comment:
please add your comments below about this article, "On How To Get Started in Importing and Exporting."
https://o1.rtcdn.net/uploads/2021/02/Freight-doubts-beginner.jpg
718
1020
David Gibbons
https://o1.rtcdn.net/uploads/2020/07/RT-logo-old-big-old-jiazi-3.png
David Gibbons
2021-02-08 20:27:25
2021-03-30 14:53:52
On How To Get Started in Importing and Exporting