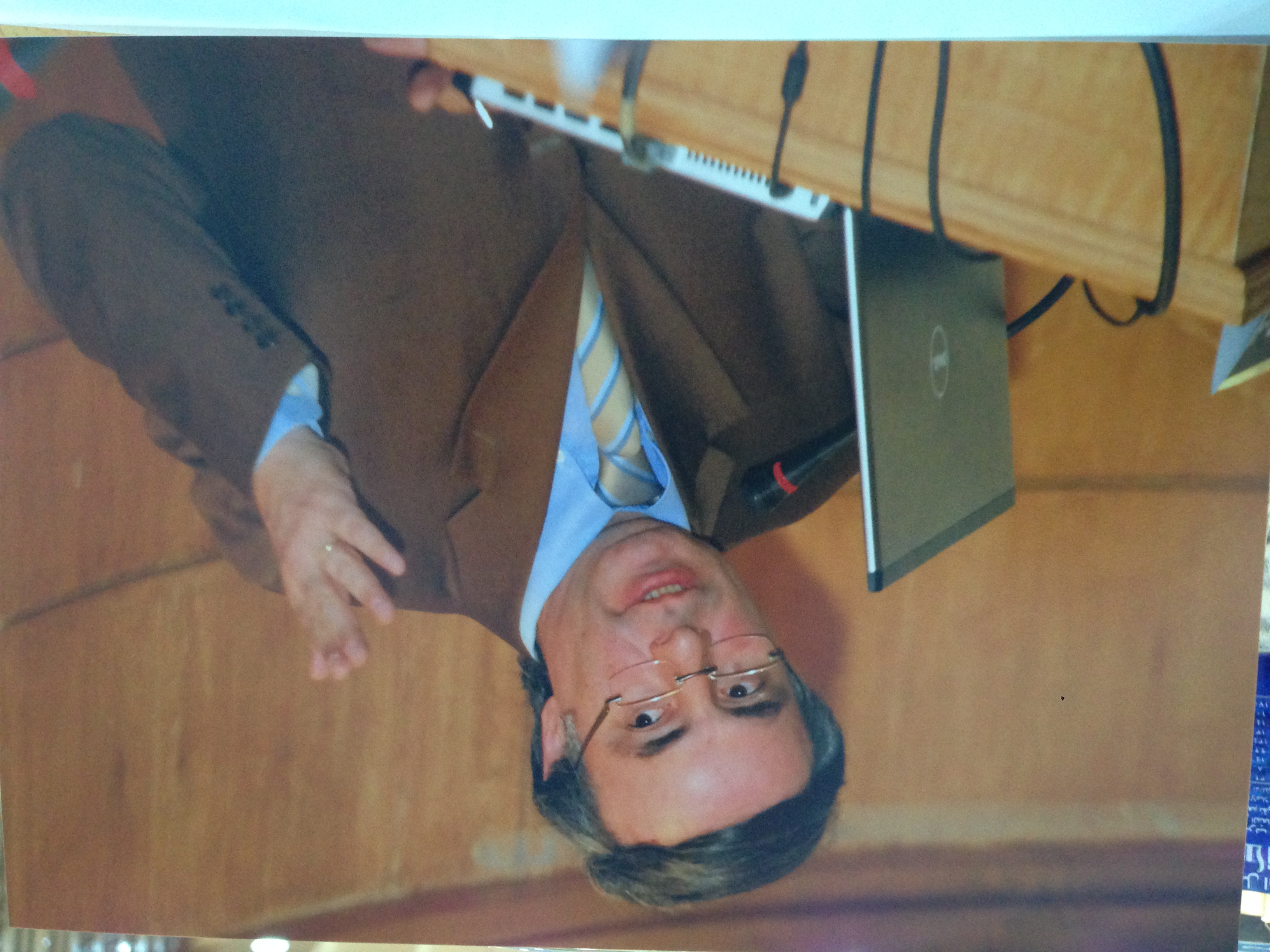 Printing on Wood, Glass, Fabrics, Metal …and Water
Dr. George Nubar explains how digital printing is the fifth printing system.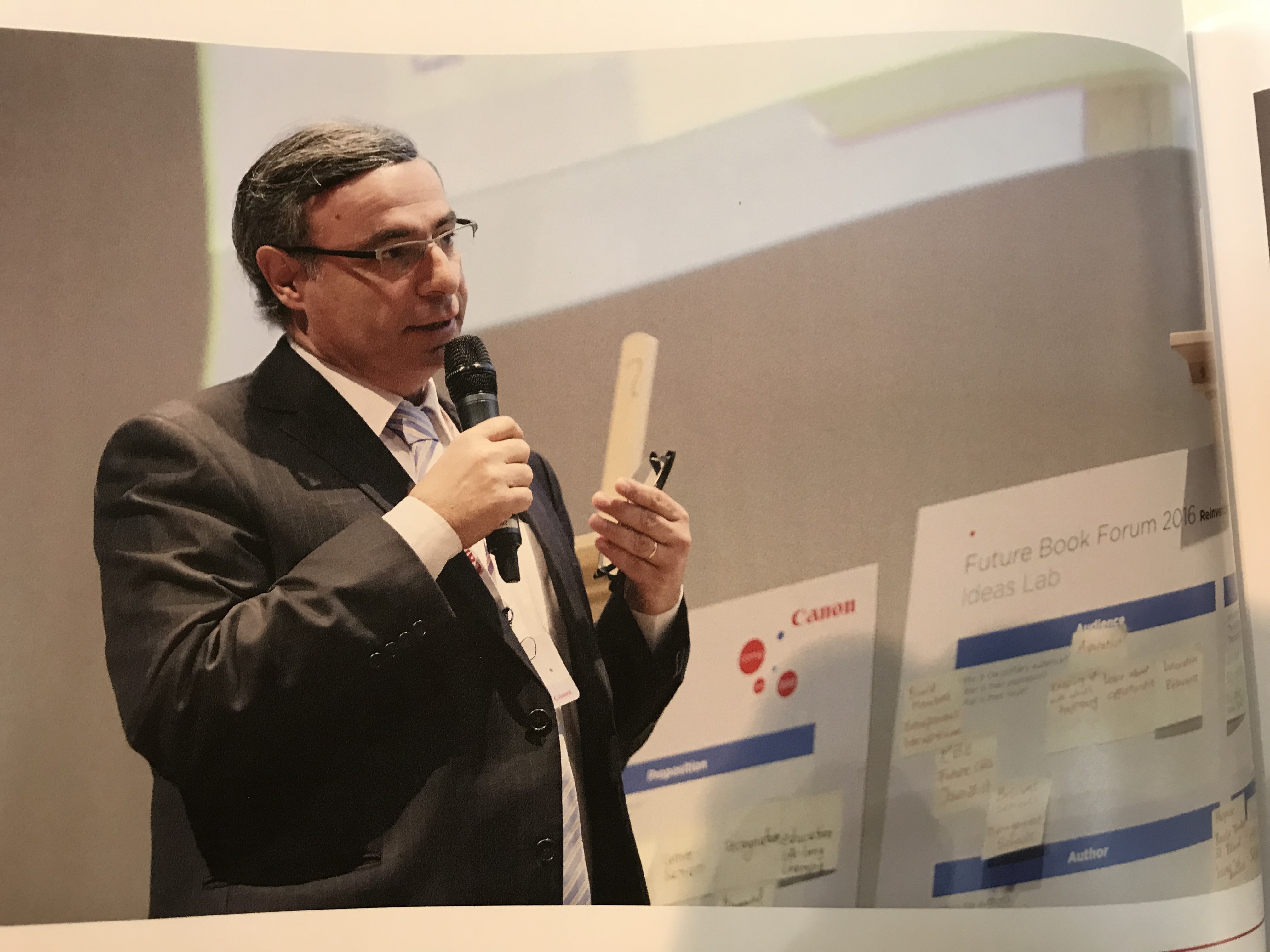 I travelled back to Egypt having held our second successful copier and printing supplies exhibition in Cairo again this year. Cairo is the largest city in Africa and the gateway to the Middle East, Europe and Africa as it has done for thousands of years. I love visiting the antiquities of this cradle of civilization.
This time I wanted to spend time with Dr. George Nubar whom I met briefly in April. He is another of Egypt's treasures but I had to dig hard to find out more about him. Nubar had quietly blended into the crowd of some 1,200 participants at the event and could easily have gone unnoticed. Such is the humility of the man. This did not change when we had our second meeting.
He likes to keep to the custom of being named by one's first name. So, Dr. George it is. He was the Acting Dean of the Faculty of Applied Arts, which has 14 different departments, one of them being the Printing, Publishing & Packaging Dept., at Helwan University—a public university situated in Greater Cairo that operates 21 faculties and 50 research centres.
I asked Dr. George why he is so highly respected and regarded by the Egyptian government, higher education and the print industry in terms of digital printing. He humbly replies, "What you ask is too much for me. I'm just an admirer of digital printing, and I have always been pleased and honoured to be part of this amazing industry."
It just so happens Dr. George was the very first person to do any research, including a PhD thesis, to write articles, give lectures and conduct courses and workshops about digital printing in Egypt (and within the Gulf region) back in 1997. He says it was more a case of luck to be in the right place at the right time when digital printing was born.
"I didn't do all this alone," Dr. George adds. "I have had tremendous support." He was given the chance to go to London—twice— to attend the London College of Printing. The British Council provided him with a scholarship to complete his Master's Degree, only to be backed up with a two-year scholarship by the Egyptian government for his PhD work.
He lists a number of academic worthies including professors Frank Romano, Tony Johnson, Derek Togwell, Phill Green, Amin Shaaban, Mahmoud Yusry and Riad Basala among other. "Many iconic companies, such as Xerox, Canon, HP, Kodak, Heidelberg, KBA, Man Roland and Xeikon, shared their knowledge with me," he adds.
He was an undergraduate Bachelor's degree student at Helwan University, then returned to fulfil roles as an assistant lecturer, lecturer and professor. He was appointed Vice Dean of the whole Faculty for three years (2012 – 2014) and then Acting Dean for another three years (2014 – 2017).
Today he is consulted by governments, universities, business chambers and trade associations—mainly in Egypt—in Arabic and some Northern African countries.
What is Digital Printing?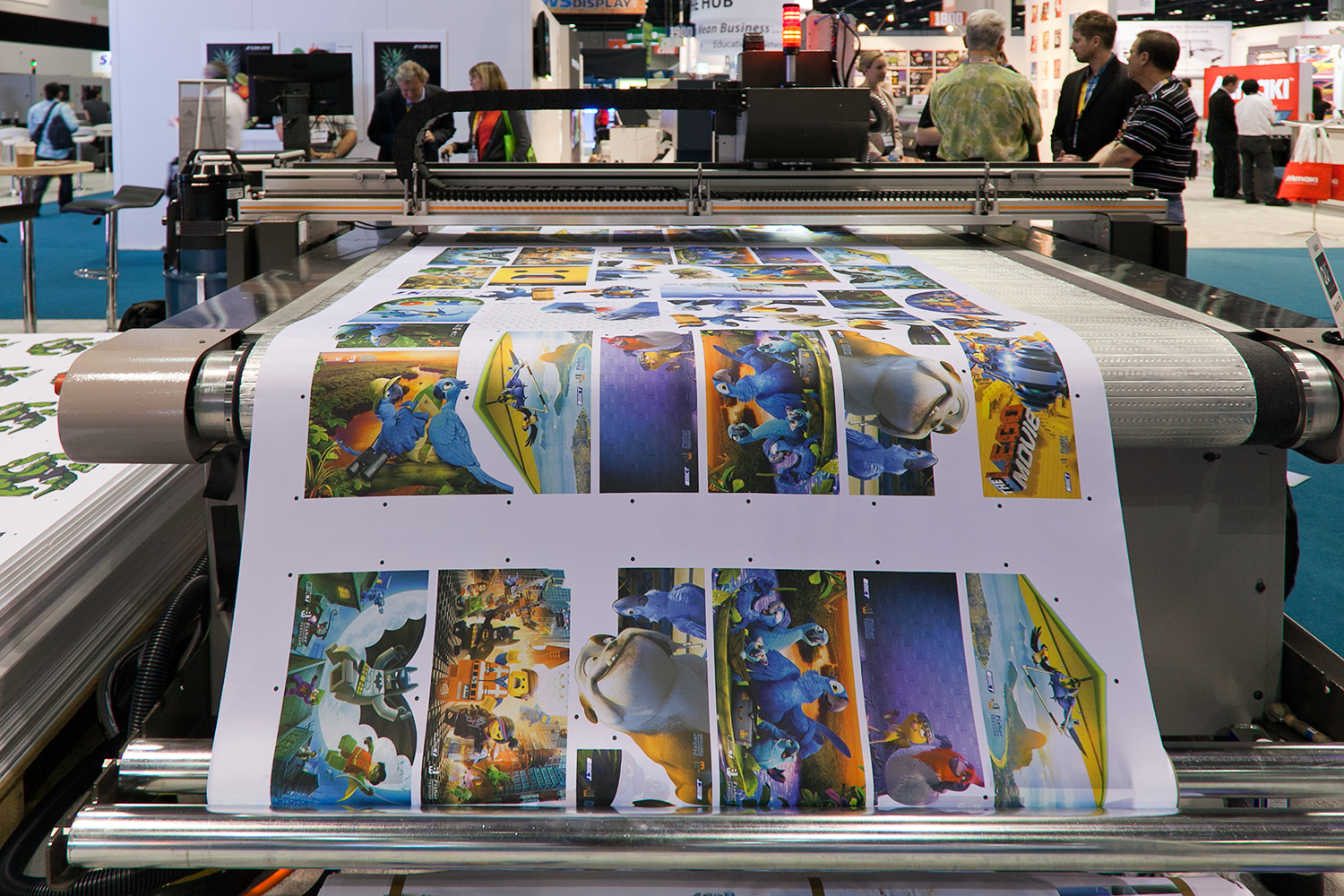 Dr. George claims digital printing to be the fifth printing system behind the relief printing press (c. 1440), gravure printing (1843), screen printing (1911) and offset lithography printing (1796). "It's the latest of them all, the little baby of the printing industry, officially born in 1995," he says. He says that digital printing is extremely diverse.
"It is printing from any memory onto any substrate," he explains. "And I literally mean any substrate: from paper to board, to wood, to glass, to fabrics, to metal, and even to water!" In his view it is the dominant printing technology for the 21st century.
Digital printing usually refers to the professional printing of small-run jobs from desktop publishing and other digital sources. These jobs can be printed out using large-format and/or high-volume laser or inkjet printers. The cost per page for digital printing is often than more traditional offset printing methods, but this price is usually offset by avoiding the cost of all the technical steps required to make printing plates.
If you have a short print on-demand job required in a short turnaround time, for example, it will be much more affordable to use digital technology. If you have a larger print run may very well be cheaper on a traditional offset press.
Dr. George is also the head of the Digital Print Association in Egypt. "I am really honoured to head up this committee which is under the umbrella of the Egyptian Printing & Packaging Chamber."  This association monitors and supports all the Egyptian digital printing users and printers, press sellers, manufacturing companies, their representatives and agencies. "We discuss all the problems and issues—financial, technical & practical—related to the digital printing industry in Egypt."
He says the association is also charged with the responsibility of increasing the awareness of digital print in the country, educating users and providers with all the latest updates and developments in the field, such as increasing the use of variable data in the print applications.
In the next 12 months he sees the association running workshops about digital applications and the latest in digital printing technologies in Egypt and how to benefit from them.
What continues to surprise him most about digital printing is the print-on-demand concept where anyone can print at any time, at any place, on any day with any content. "The variable data capability, printing with variable content was not possible before digital printing. Today it is."
Trends
 Despite being little frustrated at the slow uptake of digital printing in Egypt and the Arab world, Dr. George remains optimistic. "It's a little slow, but it's moving and growing year after year. It's a good sign to see many printers and publishers already starting to use it. This is increasing nearly every day," he explains. "What is frustrating for me is that still the numbers are not enough when you compare them with Europe or North America, for example."
He says the region is still not able to benefit from all the unique advantages of digital printing, and many are using it just as a substitute for offset printing without adopting the full benefits the technology has to offer.
At the moment, Dr. George says the field is dominated by toner-based presses, but all the research and expectations favour the use of inkjet-based presses in the future. "Inkjet does not rely on pressure or contact," he says. "It simply jets the ink droplets remotely (contactless) onto the material to be printed, so they're capable of printing on a very wide unprecedented range of materials.
He says 3D printing is also important and is advancing rapidly which will continue. "It'll be more useful for additive manufacturing processes of prototypes and single copies and is not really suitable for mass production—at least not for the foreseeable future. All three technologies will co-exist, in my opinion, but inkjet will be the dominant one used in mass production."
I ask what does he think will be the trends in digital printing for the next five years. "That's very clear in my thinking," he responds. He held up his hand and points to each of his five fingers as he lists them off:
more colours and a wider colour gamut;
faster speeds with higher quality;
a wider range of materials;
a more economic production;
a wider range of applications.
Importance of Networking
 "We have never had a strong event that can bring the industry together in Egypt and the immediate region," Dr. George explains. "This is a critical need we face if we are going to advance. Europe and America have been running fairs for years that introduce new technologies to new people. That is so necessary if we are to grow and mature."
To this extent Dr. George is pleased the Egyptian government, under the patronage of the prime Minister and Cabinet has supported the RT Imaging Expo in Cairo. "It is indeed very important for us in Egypt, especially during the economically transitional period our beloved country is going through.
More than any time previously, everyone is looking for more economical ways to produce print without losing any of the unique benefits of digital printing. I for one will welcome you back in 2019 when we can expect an even bigger trade crowd to participate."
https://o1.rtcdn.net/uploads/2019/05/IMG_4805.jpg
2448
3264
David Gibbons
https://o1.rtcdn.net/uploads/2020/07/RT-logo-old-big-old-jiazi-3.png
David Gibbons
2018-07-28 16:41:14
2019-05-28 16:48:14
Printing on Wood, Glass, Fabrics, Metal …and Water