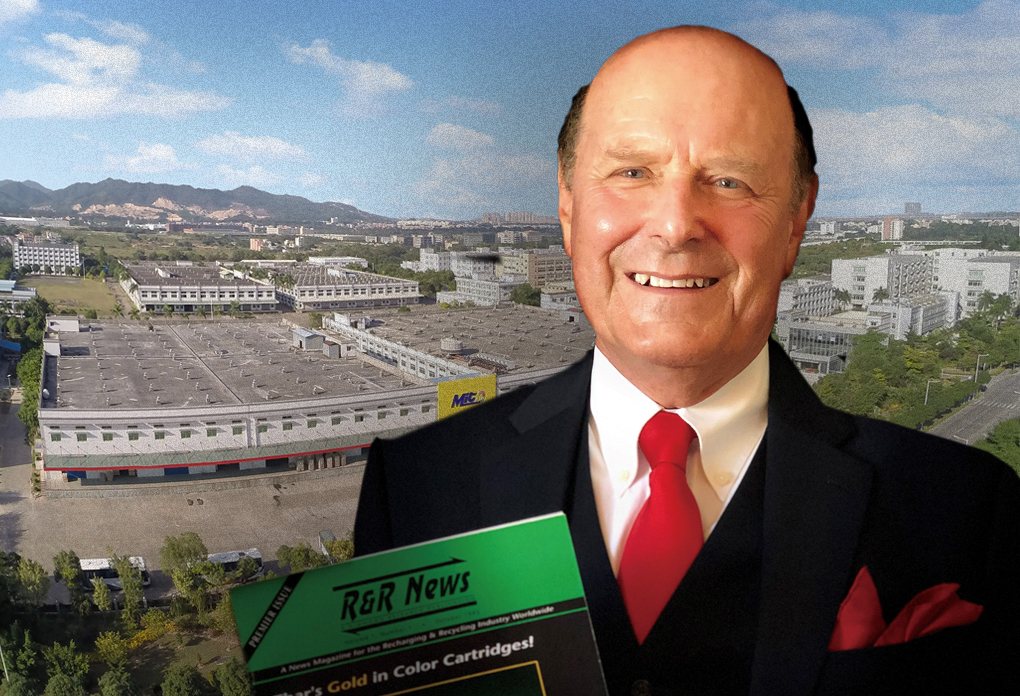 Supply Chains and Market Integration
Supply Chains and Market Integration – what are they and how do they work?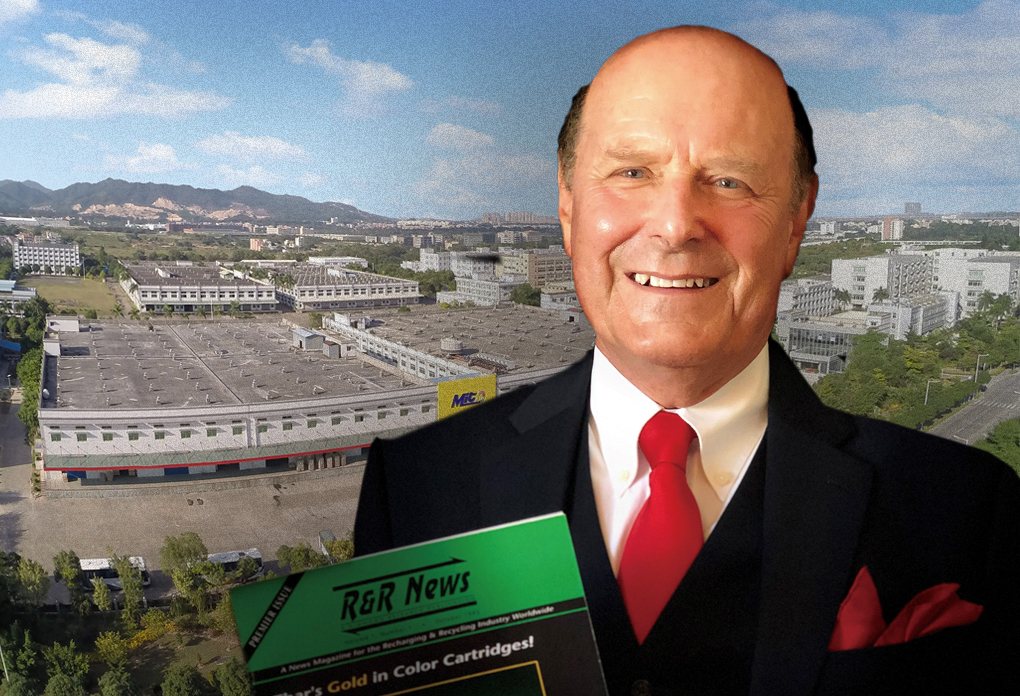 What actually is the supply chain and what is the rationale for integration in the market?
In recent times the business environment has been seriously affected by the global pandemic and trade war and tariff turmoil between the USA and China which has had global ramifications. Consequently, there has been much talk about disruptions to the supply chain in the global industry.
In the case of imaging supplies, intense competition for market share has adversely impacted industry economics. The effect on the supply chain has led to strong trending towards integration in the market.
In commerce, the supply chain is a system of organizations, people, activities, information, and resources involved in supplying a product or service to a consumer. It can be internal or external to a company dependent upon policies and resources available in an industry. In the commerce of any product or service, a supply chain will always be part of the business structure.
Integration is the strategy adopted by a company to enhance business operations to improve efficiency, profitability, security of supply and market share. In marketing, there are different types of integration – vertical and horizontal integration. These are strategies used by businesses in the same industry or production process.
In horizontal integration, a company takes over another that operates at the same level of the value chain in an industry. Horizontal integrations help companies expand in size, diversify product offerings, reduce competition, and expand into new markets. A horizontal element of the imaging supplies industry is for example the distribution of components for cartridge assembly. The following chart shows a partial view of this large element of the industry.

A vertical integration, on the other hand, involves the acquisition of business operations within the same production vertical. Companies can integrate vertically in two ways: backward or forward. Backward integration occurs when a company decides to buy another company that makes an input product for the acquiring company's product.
Forward integration occurs when a company decides to take control of the post-production process and acquires downstream sales. The vertical market in the commerce of imaging supplies is as shown in the following chart showing typical integrations.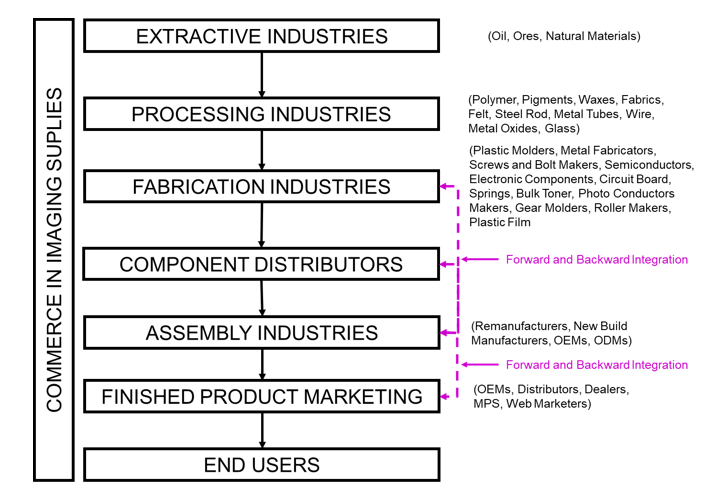 Supply Chain
Successive operators in any industry, from the beginning to the end, add materials and work to the finished item and consequently add cost and value to it. The descriptor "chain" is not completely accurate in most cases. The word "chain" implies that there is a single strand of elements in a supply chain. In the vast majority of cases, supply chains are actually "networks" which have a complex web of supply relationships from raw materials to finished product and beyond.
Supply chain/networks comprise both vertical and horizontal components. The supply chain for the imaging supplies market has both characteristics. The chart below shows the supply chain/network in the commerce of the physical product of toner cartridges. The chart is an example and does not necessarily represent every possible variation that exists in the market today.
Most supply chain/networks are actually the combination of multiple supply chains for sub-assemblies and components that support the final product.
As can be seen from the diagram, the upstream portion of the chain from the product is "product-centric" and the downstream portion is marketing-centric. The upstream portion of the supply chain from the toner cartridge product perspective, comprises multiple vertical markets.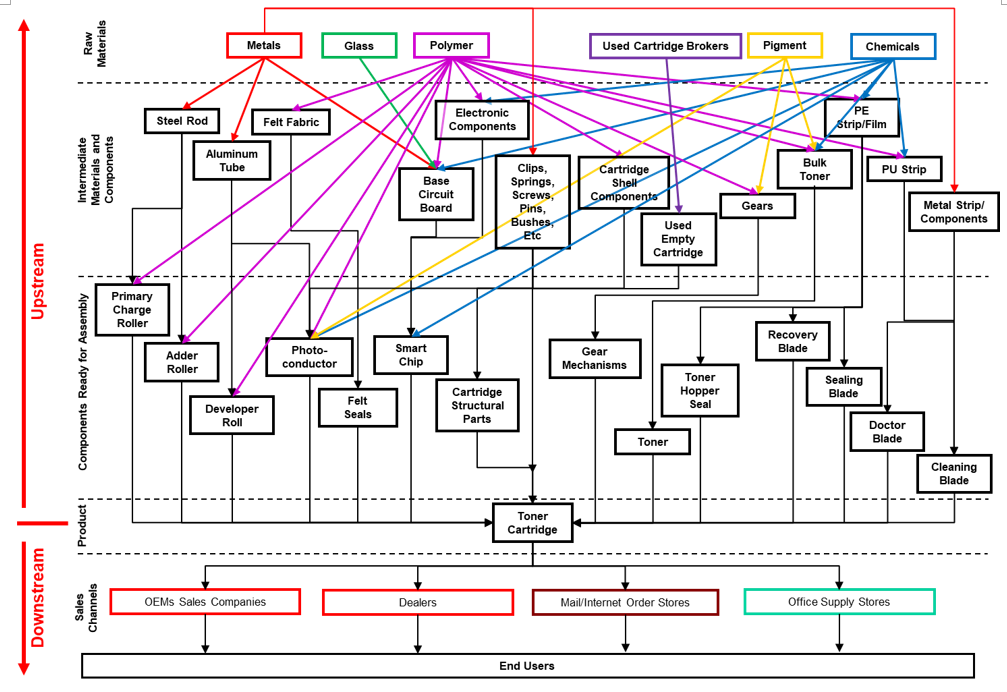 The downstream portion is largely a horizontal market above the end-user though there can be multiple companies in channels taking the final product to market to the end-user.
Included in this example of the toner market supply chain, is the supply chain for the photoconductor (OPC). The OPC supply chain is an example of a vertical market, a component encompassing a group of companies and customers that are all interconnected around the specific niche of production and supply of photoconductors.
As shown below, the elements of the upstream portion of the supply chain include aluminium tube, polymer, pigment, specialist chemicals, gears, and weight manufacturers and suppliers.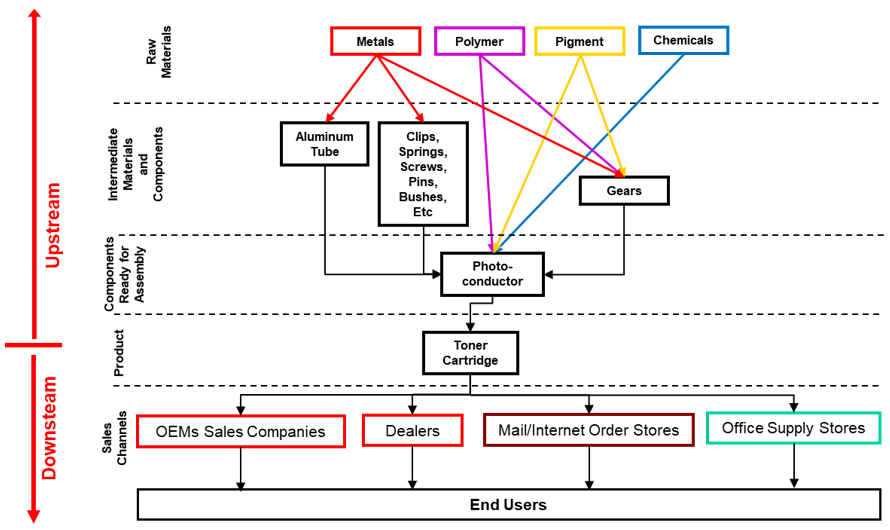 The companies in a vertical market are typically attuned to that product/market's specialized needs and generally do not serve a broader market. In the case of the OPCs, many of these items are specialized specifically for OPCs. The tubing is precise in dimensions, grade, and surface quality. The specialist chemicals are of high purity and special chemical composition as are the polymers and pigments. The gears and weights are design-specific to their application. This material and component specialization increases the criticality of the security of the supply relationships as well as potentially adversely affects cost.
This makes any potential disruption of that vertical market supply chain critical and crucial to the economic operation of the market participants. In such a supply chain, vertical market integration by a participant in the strategy often used to improve their security of supply and to improve profitability.
Market Integration
As previously mentioned, the majority of commercial markets have vertical and horizontal market characteristics. Market integration is a strategy employed by companies to improve many facets of business operation. These facets include profitability, security of supply, market share and quality guarantee. Market integration can be capital intensive, often requiring large sums of money to purchase part of the supply chain or develop new capabilities outside a company's original product field.
Vertical Integration
Vertical integration is the combination, in one company, of two or more stages of production or supply normally operated by separate companies.
There are three types of vertical integration, forward, backward, and balanced vertical integration. Forward integration is an instance where a company acquires, develops capability or merges with the next stage in the supply chain. Backward integration is where the company acquires, develops capability or merges with the next stage in the supply chain. Balanced integration is quite simply a combination of both backward and forwards integration.
Forward Market Integration
With forward market integration, downstream vertical integration, the company owns and controls business activities that are ahead in the value chain of its industry. This might include among other things direct distribution or supply of the company's products creating a captive portion of its market. This type of vertical integration is conducted by a company advancing along the supply chain. An example of this is Color Imaging in the USA. Color Image (now named Color Imaging) was founded as a manufacturer of powder toner. Competition in the supply of toner, particularly monochrome toner, has intensified over the course of many years. Profitability in the business of powder toner production and sale has declined. In order to improve business profitability, Color Imaging has forward integrated by developing their own toner cartridge production and marketing directly downstream bypassing traditional purchasers of bulk toner. This forward market Integration was by investment in the development of internal competency in toner cartridge production. The relationship between Color Imaging and General Plastics Industrial (GPI), a longtime producer of cartridge components should be noted. Indeed, GPI has itself forward integrated with the development of its subsidiary Cartridge Web that is also in toner cartridge production and marketing.
Another example of forward-market integration is the activity of Hubei Dinglong Co., Ltd. Since its establishment as a producer of dyes and related chemicals this company has integrated into the downstream products including chemical prepared toner (CPT), inkjet colorants, chips, charge control agents (CCA), carrier for dual component toners, primary charge rollers (PCR), developer rollers (DR), and color toner and inkjet cartridges.
These forward integrations have been as a result of internal capability development as well as by the acquisition of companies and the group now includes Speed Infotech (Beihai) Co. Ltd., Hubei Dinglong Chemical Co., Ltd, Hangzhou Chipjet Technology Co., Ltd, Shenzhen Retech Technology Co., Ltd, Hubei Dinghui Electronics Material Co., Ltd, Hubei Dinglong Love Visual Media Technology Co., Ltd, Hubei Sanbao New Material Co., Ltd, Nantong Longxiang Chemical Co., Ltd, Zhuhai Mito Color Imaging Co., Ltd, Zhuhai Kolion Tech Co., Ltd, Zhuhai Dinglong new Materials Co., Ltd, Shandong Kaiyuan Century Co., Ltd. (Hubei Dinglong has also integrated horizontally by the acquisition of CPT manufacturer Ningbo Flexitone New Materials Co., Ltd.)
Backward Market Integration
Backward integration is when a company expands its role to fulfill tasks formerly performed by businesses upstream in the supply chain. Backward integration often involves the acquisition of, or a merger with, another company that supplies its products. It can also be by the development of capability production in the next upstream stage in the supply chain. Companies pursue backward integration when it is expected to result in improved efficiency and cost savings. For example, backward integration might cut transportation costs, improve profit margins, and make the firm more competitive.
Businesses can also gain more control over their value chain, increasing efficiency, and gaining direct access to the materials that they need.
In addition, they can keep competitors at bay by gaining access to certain markets and resources, including technology or patents.
In the imaging supplies industry, an example of backward integration is that of the Print-Rite group. Print-Rite has long been a manufacturer of toner cartridges. Over the many years of its operations, the company has developed capability and acquired manufacturing companies that supply upstream products needed for cartridge production. Product examples of backward integration by acquisition include toner and OPCs with the acquisition of ICMI (China) Ltd and AEG Photoconductor (Shanghai) Co. Ltd. respectively. Product examples of Print-Rite's backward integration development of capability rather than company acquisition include inkjet ink and chips.
Balanced Vertical Integration
As previously mentioned, balanced integration is a combination of both backward and forwards integration. Ninestar is an example of balanced market integration.
Ninestar now includes within its domain not only print cartridges but also chips, toner, blades, rollers, and other cartridge components. Further, the scope of the business includes printer design and manufacture by the development of Pantum and the acquisition of Lexmark. While Zhuhai Seine is the holding company for the group, the following chart was extracted from the Ninestar Group website showing the scope of the group's portfolio and spread both forward and backwards in the industry.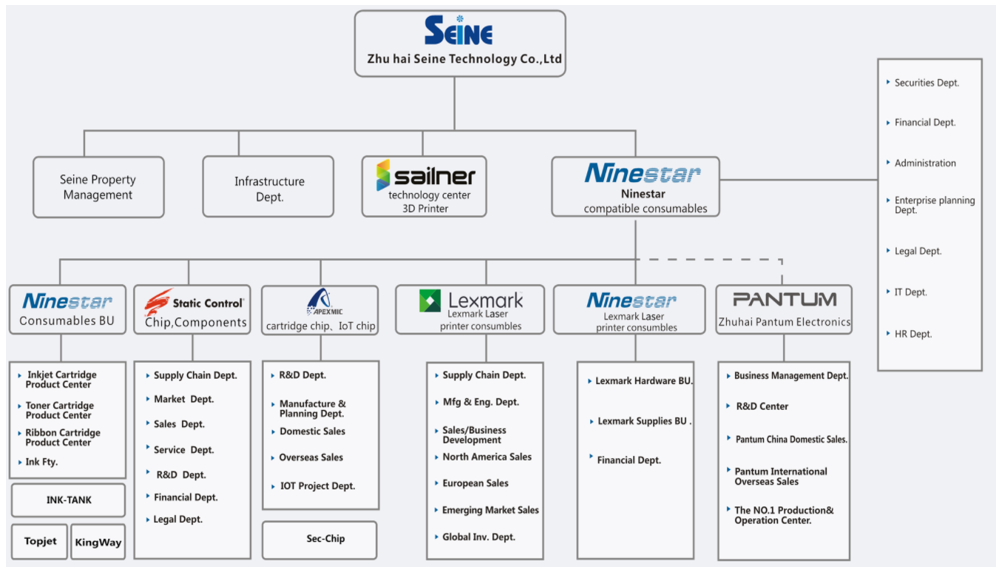 Horizontal integration
Horizontal integration is the acquisition or merging of companies operating at the same level of the supply chain in the same business. This is in contrast to vertical integration, where firms expand upstream or downstream in the stages of production.
By horizontal integration, a company can increase the production of goods or services in the same part of the supply chain creating economies of scale and increased market power over distributors and suppliers.
By merging two businesses, they may be able to produce more revenue than they would have been able to do independently. Other possible enhancements to a company can be increased size, product diversification or broader services offerings, reduced competition, and access to new customers or markets. In addition to this, a newly merged company can cut down on costs by sharing technology, marketing, research, and development (R&D), production, and distribution.
The Clover Imaging Group is a good example of horizontal integration by its acquisition, over the years, of multiple cartridge remanufacturing companies. Notably one of the latest acquisitions was of LMI Solutions. By the acquisition strategies employed by Clover Imaging Group, the organization has become the world's largest collector and remanufacturer of printer cartridges.
Supply Chain and Business Dynamics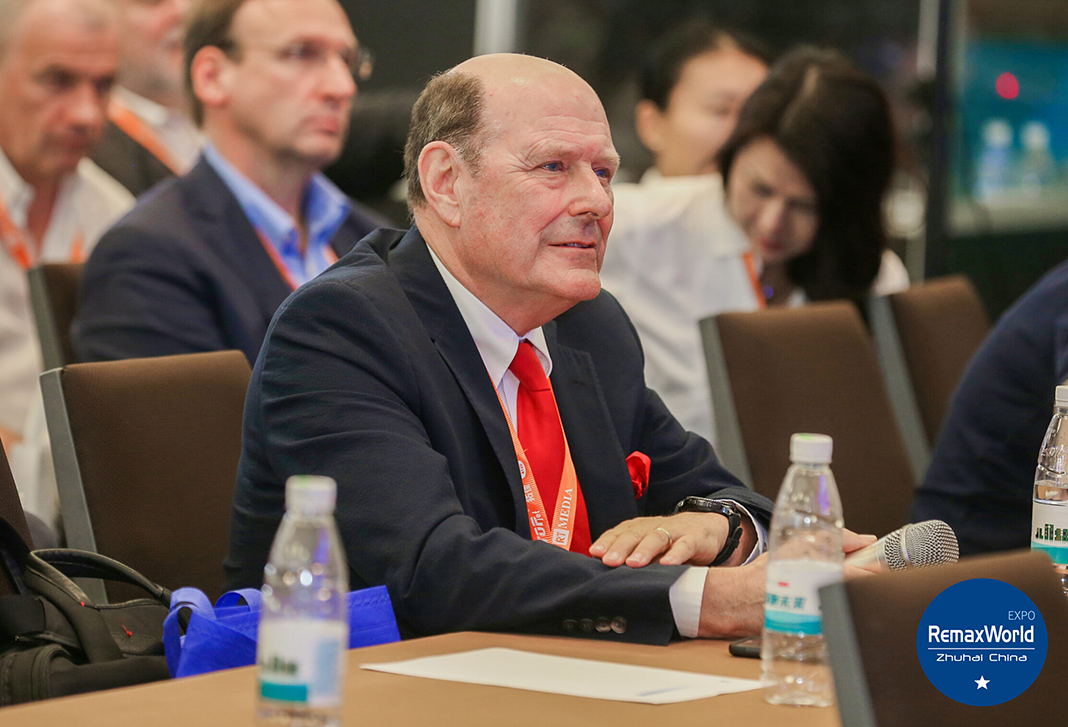 There are five phases in a business or market life cycle—product development, market introduction, growth, maturity, and decline/stability. The supply chain evolves during this cycle and continues to function in the manufacture and supply of imaging products to the final users.
Market integration occurs variably during specific periods in the evolution of the industry. Forward and backward Vertical, as well as Horizontal Integration, occur in the growth and beginning of the decline phases. When the market is further in decline there is typically emphasis on horizontal integration. The cycle ends with no integration at all at the end of the life cycle.
Arguably, when looking at the imaging supplies industry, we are now seeing the beginning of the declining phase with a growing reluctance to invest in upstream investment. As a consequence, we will see more horizontal integration as the industry copes with growing overcapacity. There doubtless will be some continued integration in our industry with companies redoubling efforts to improve business performance by reducing costs and improving supply chain control.
---
*This article is also published in the RT ImagingWorld magazine on pages 50-55. Click to download the whole issue for free which includes this feature: Supply Chains and Market Integration.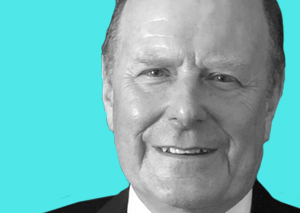 Graham Galliford is a world-renowned consultant to the imaging industry. His work has encompassed the technology of all types of products for printing but has worked in the field of toner-based printing technology since 1974.
He founded Galliford Consulting & Marketing, a techno-commercial consulting business concerning toner-based imaging processes in 1994. The particular emphasis of the firm is on digital printing with electrostatic toner. Operating from a unique facility for R&D on digital printing materials the firm has completed many projects concerning the formulation, manufacture, application and marketing of these products. Galliford has been a regular speaker at conferences in North America, Europe and Asia on all aspects of digital printing and the toner business from technology to marketing to manufacturing. He has made over 80 presentations to industry gatherings over the last 30 years including Seminars on Digital Printing Technologies and Chemically Prepared Toner Technology and Markets.
Read other articles by Galliford:
Supply Chains and Market Integration
Comment:
Please add your comments below about this article, "Supply Chains and Market Integration."
https://o1.rtcdn.net/uploads/2021/04/Galliford-supply-chain.jpg
696
1020
Graham Galliford
https://o1.rtcdn.net/uploads/2020/07/RT-logo-old-big-old-jiazi-3.png
Graham Galliford
2021-04-19 16:45:08
2021-08-24 13:46:27
Supply Chains and Market Integration