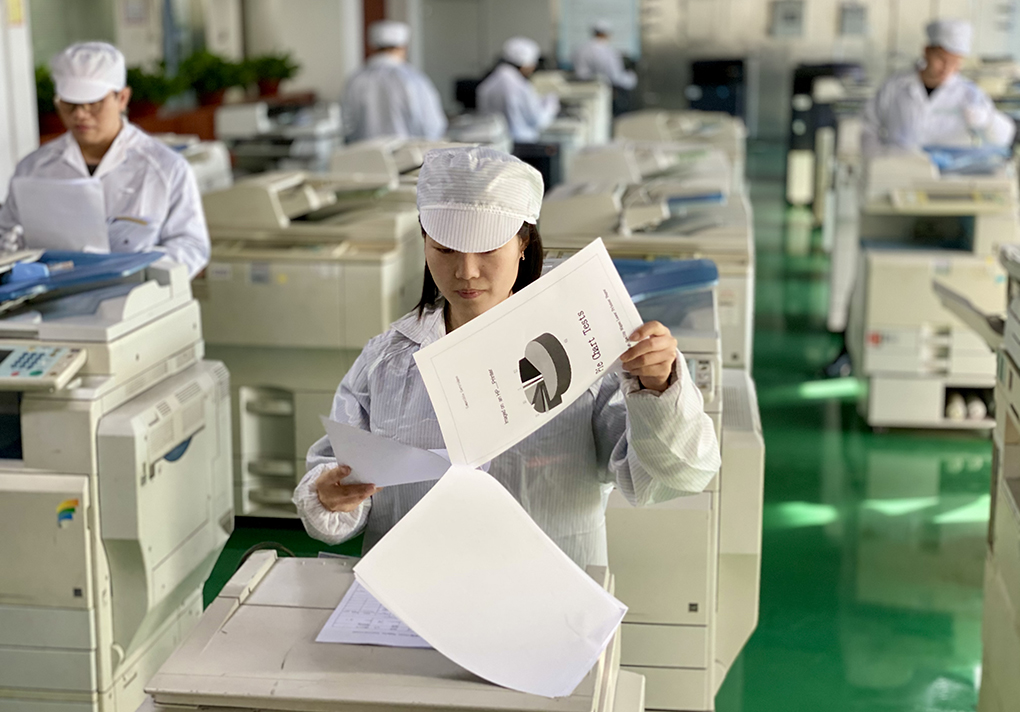 The Lab that Converts Smart Buyers into Loyal Customers
The Lab that Converts Smart Buyers into Loyal Customers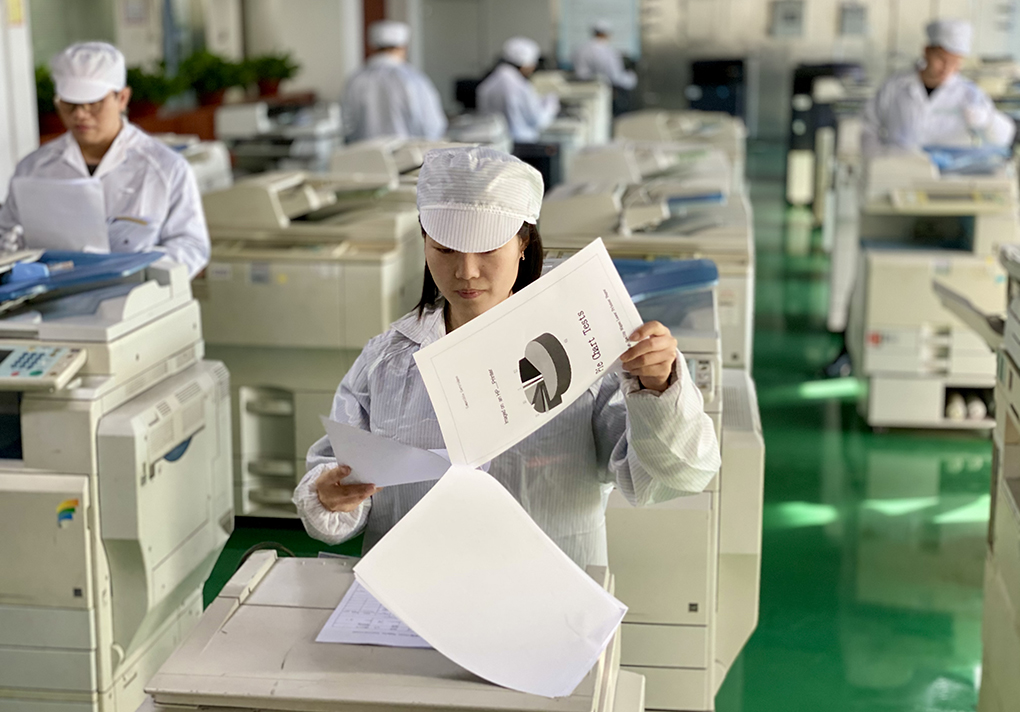 The HaoYinBao Group, better known around the globe as HYB, has a factory just down the road from my office here in Zhuhai. It took me ten minutes to drive there only to learn HYB also has a toner factory and lab in Yuzhou in Henan province, some 1,600 km north. HYB is a manufacturer of toners, component parts and other supplies, mainly for copiers.
Kim Lee, the international sales manager greeted me, "Welcome to our modernized and purpose-built factory and lab for toner, spare parts and the testing of copiers."
My first impressions were memorable: a sea of copiers and printers in a highly polished, clean and well-organized lab. While I have been to many labs here in Zhuhai and in other Chinese cities in the past ten years, this one was among the best of the best. It is a standard that HYB's founding CEO Vincent Chen has insisted upon since he established the company in 1998. His vision was to start and keep HYB at the frontier in terms of research and development, quality control and the standardization of copier imaging supplies and parts.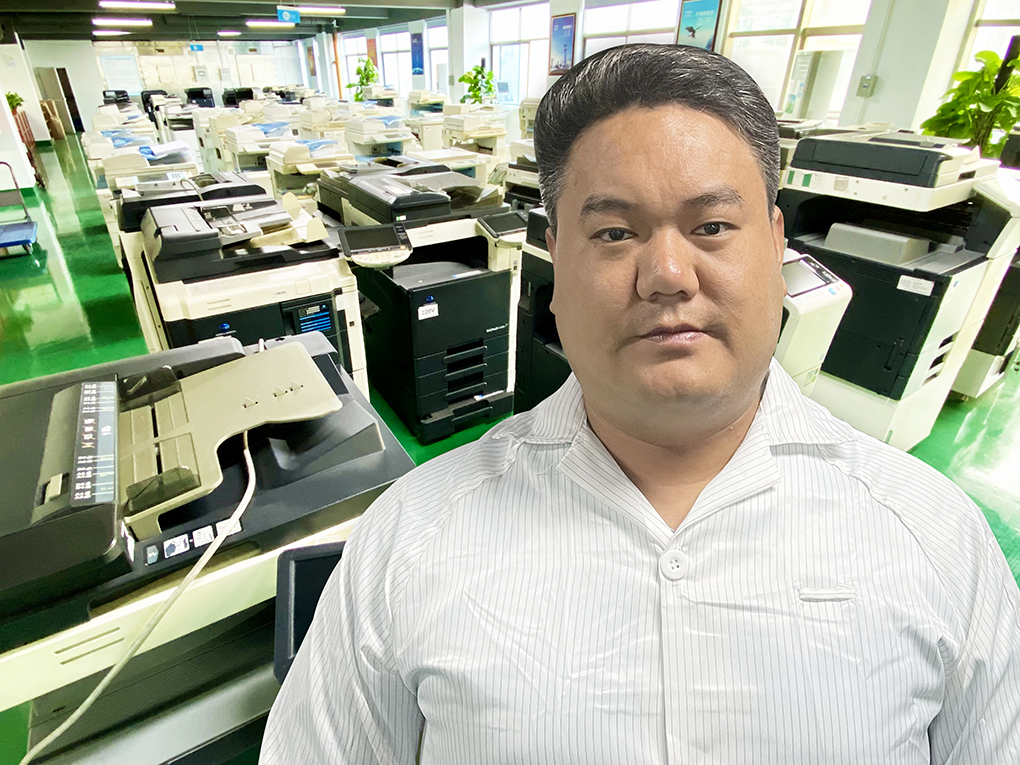 "Don't just settle for what you see," Lee said. "Meet Mr Wenhao Gu (pictured), HYB's technical director who has been here since 2009. He will explain how this lab really wins over potential buyers to become loyal, long-standing customers."
Smart Buyers
"Buyers are a lot smarter than most of us realize," Gu said. "They are not really interested in whether you have a laboratory, so much as what you do in it."
Gu explained the buyers who come to China have usually been in the imaging business for a minimum of 15 years.
"They ask tough, technical questions, ask for the evidence of the testing and to study the reports to see if we are just 'window dressing' or whether systems, standards and scientific methods of measurement are really a part of our daily life. Once they experience this, the sales job is 80 per cent accomplished."
Gu has three senior technicians in his team of 46 staff. Each of the three has relevant masters' degrees in materials science and chemistry with more than 18 years experience in toner—critical for working closely with HYB's facility and also with their partner-supplier in Japan. Others in the team have bachelors' degrees in structural molding design with high proficiencies in pro-engineering, UG, auto-cad and mold-flow operating software.
HYB's potential customers—distributors, dealers and importers—have businesses that mostly deal with OEM devices and supplies. They are not prepared to compromise on quality or to risk a poor end-user experience. Copier distributors offer products as well as services to their customers so any quality issues dramatically increase the costs of providing repairs and support and can also have an adverse impact on customer loss. So, converting them to an aftermarket alternative is not easy.
According to Kim Lee, there are two constant concerns expressed by all potential buyers visiting the plant. Each wants to know:
how HYB manages to produce premium quality products, and •
how the company is able to maintain consistency in each shipment.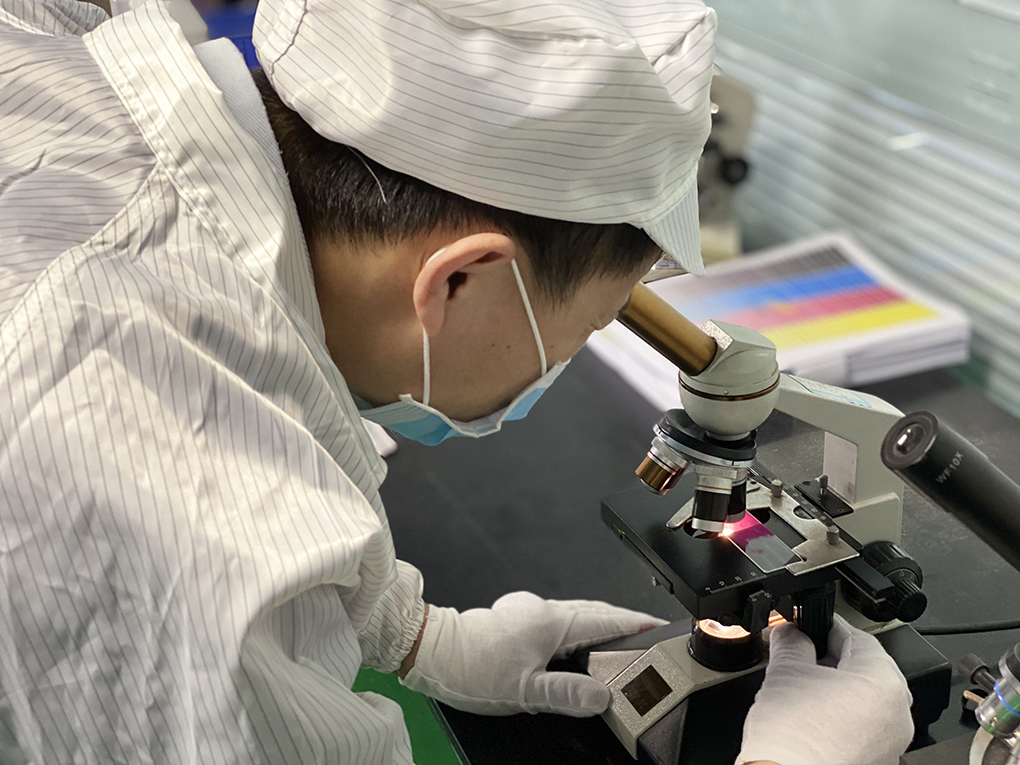 "These are the two main problems they suffer out in the field," said Lee. "Some have had bad experiences with other suppliers. So, they expect testing reports to come with each batch they order." Lee says there is a legitimate problem with some aftermarket suppliers who fake the test reports. "The buyers are very smart. They are sensitive and experienced enough to know if you are fooling them or not."
Lee tells of the experience of a big buyer from Saudi Arabia. He was so discerning he could tell whether the supplier had done the proper testing. He found some were making up the numbers to produce fake data. This buyer claimed he honestly only saw one legitimate report including extreme environmental tests during his whole trip visiting factories in China. "This customer eventually became our distributor in Saudi Arabia," said Lee.
Higher Testing Standards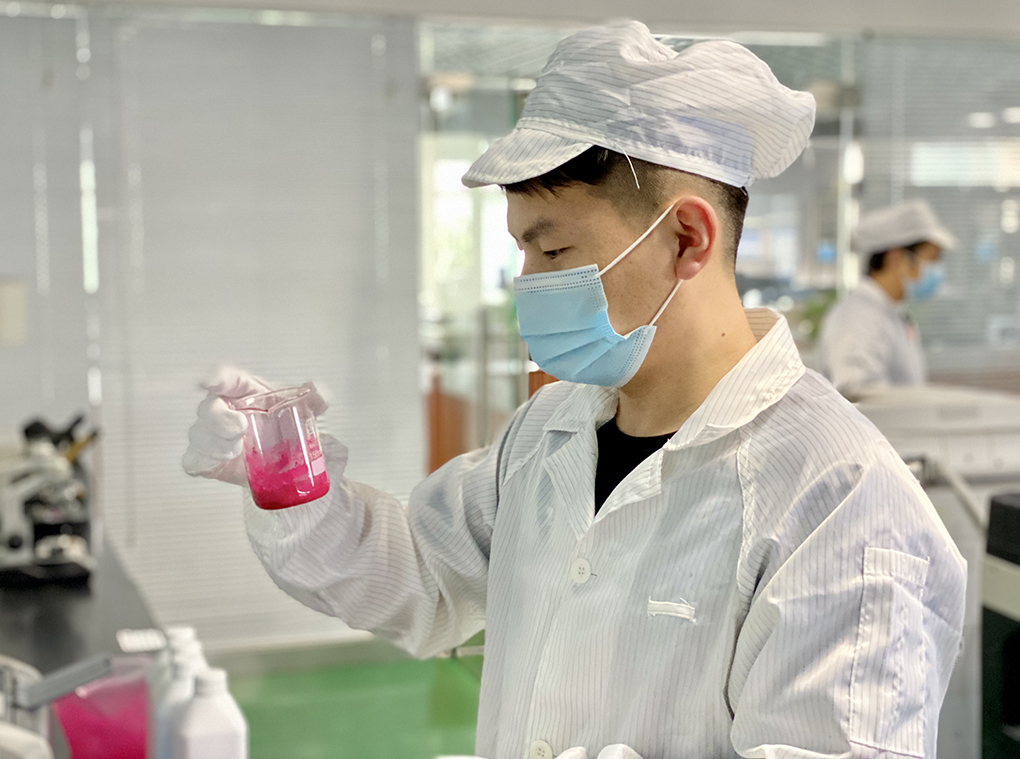 According to Gu, some suppliers have tried expanding from laser printer toners into copier toners. "Copiers are quite different to printers in this regard," Gu said. For this reason, the professional lab team has developed a well-rehearsed code of following precise systematic testing methods in order to match the expectations of the customers. "We must take care of the quality of the toner and also test to see how it will affect the imaging and fusing systems in the copiers."
In addition, HYB has defined every testing method, testing pattern and testing load for each toner formulation in each machine. Many of our competitors will not do this because the cost of doing it is very high, said Gu. "In our opinion, we cannot afford not to do it. We want to be able to predict every possible outcome and be in control of it, for our customers' sake."
The testing of toner and spare parts for the copiers is inseparable. They are very often connected because the testing of the toner needs to include monitoring the condition of the copier parts to make sure there is a seamless and positive impact with the HYB toners. A fault, for example, may only appear after many months and not in the first few days. This is the kind of data that buyers are also looking for because they are not just interested in the first sale to the end-users but the long-term repeat business as a result of satisfying customer experiences.
Toner formulations are tested for both quality control as well as development purposes. A strict testing process is conducted for each and every purpose for which the toner will be used.
Toner formulations are tested for both quality control as well as development purposes. A strict testing process is conducted for each and every purpose for which the toner will be used. For this reason, it has become convenient for HYB to also have a chemistry laboratory in its Zhuhai factory even though HYB's toner plant is in northern China. In addition, customized tooling and equipment designed to test the functionality of the cartridges, the seals, the toner feeding efficiency and aging, and chip testing play a key role in both laboratories.
With Zhuhai recognized by government authorities as the world capital for printing consumables, the southern China city has its own print consumables testing laboratories operated by the government. The Zhuhai Supervision Testing Institute of Quality and Metrology was established to test, analyze and report on the quality of printing consumables. This authority chose the HYB lab to professionally advise them during the establishment of its testing and evaluation procedures and the calibration of its equipment.
"It was a big honor for us, as a private company, to be involved and trusted, said Gu. The strict quality controls in our labs have won us certifications from government authorities. In 2018 HYB was awarded the National Example Enterprise for exporting qualified and secured printing supplies products. In 2019, the company was awarded the Provincial Example Enterprise for exporting qualified and secured printing supplies products."
"When you earn such a high degree of trust from government authorities, we cannot help but maintain our laboratories at a high standard," Gu said.
Meeting the OEM Standards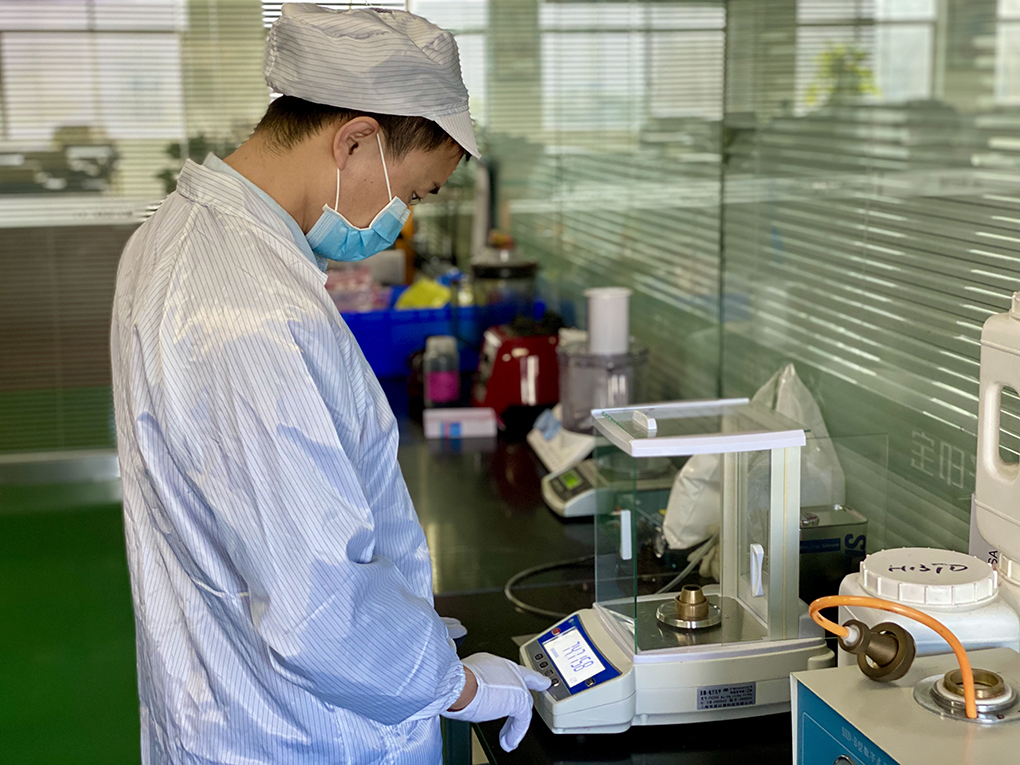 The intention to successfully develop products as a real alternative to the OEM meant accurate data about the OEM products needed to be gathered from the outset. Aftermarket toners, if they are to be truly a seamless replacement and alternative, must have the same fusing properties, density and yield and be compatible and reverse-compatible with the OEM equivalent in each case.
"We will never release a product into the market if we have not completed our due diligence research on the OEM product first," said Gu. HYB closely observes the impact of its toners on the devices, particularly on the parts that are replaced such as rollers and OPC drums. HYB takes the view that it cannot be a one-off evaluation but needs to be long-term.
"Let me give you a real example," said Gu. "Following a big demand for Xerox DocuCentre and AltaLink devices, we developed a color toner which was manufactured by our partner in Japan." According to Gu, some damage was being caused but was only discovered after many thousands of pages had been printed. "We spent a lot of time improving the toner formulation and we only released it once it had been tested in our laboratories again." This toner is able to be printed on heavy graded 200 g/m2 paper and has become the preferred toner by many Xerox dealers.
HYB also provides support for its buyers and customers in helping them to understand the products. "None of our customers have the wide range of testing devices we have here, so we are able to run tests on competitor products on their behalf as well so they can clearly see the difference between the products available in the market."
There is no time to rest. I was shown eight new toner formulations being tested awaiting approval before being released in 2021. An additional product development manager has also been employed to meet the growing global demand for HYB products. Investment continues to be made in hardware, human resources and the improvement of standards in the lab to ensure HYB remains a leader in the market. It is impressive to witness the level of quality and success.
*This article was published in our latest ImagingWorld magazine Issue 117. Click to download the full issue for free. 
---
HYB Contact Details:
Address:No.6, Ping Xishi Rd, Nanping Industrial Park, Zhuhai City, China.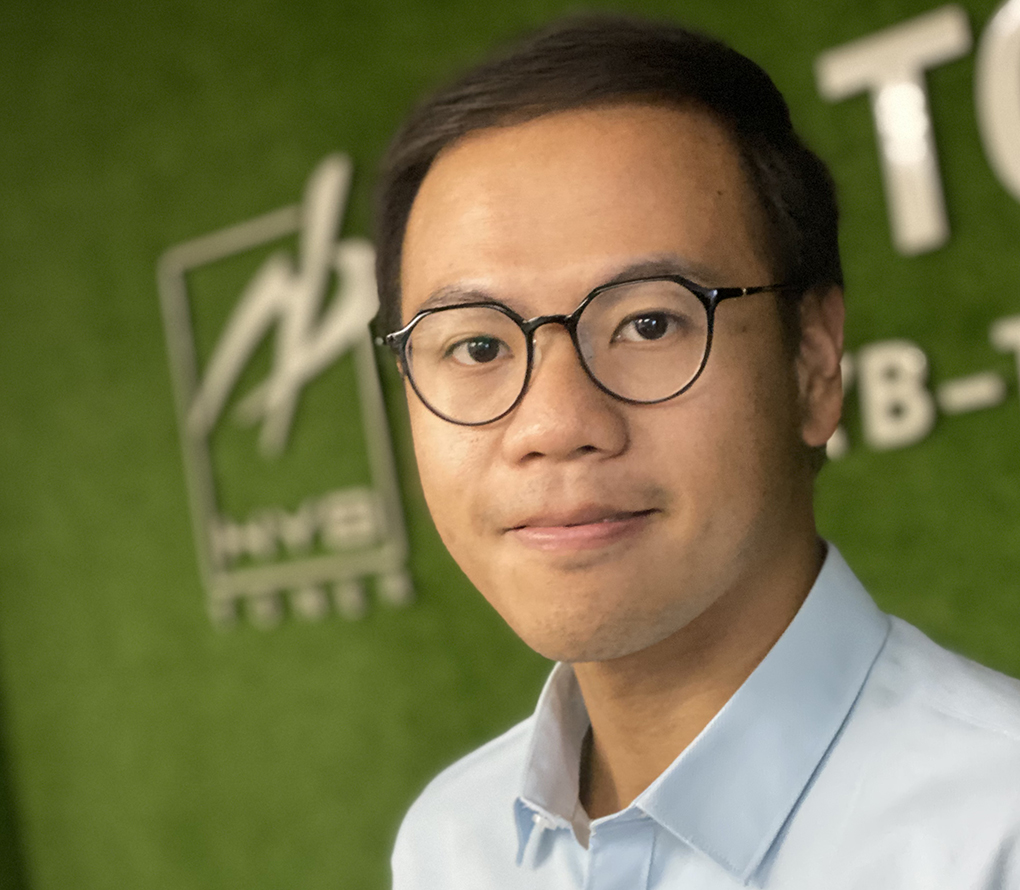 Tel: +86–756-857-8633Whats App:+86 139 2690-6062
E-mail:kim@haoyinbao.com (pictured)
Website:  www.copiertonerpro.com
Social Media:
---
Related:
---
News stories:
Comment:
Please leave your comments about this article "The Lab that Converts Smart Buyers into Loyal Customers" below.
https://o1.rtcdn.net/uploads/2021/03/HYB01.jpg
712
1020
David Gibbons
https://o1.rtcdn.net/uploads/2020/07/RT-logo-old-big-old-jiazi-3.png
David Gibbons
2021-03-15 12:20:05
2021-03-22 12:07:50
The Lab that Converts Smart Buyers into Loyal Customers