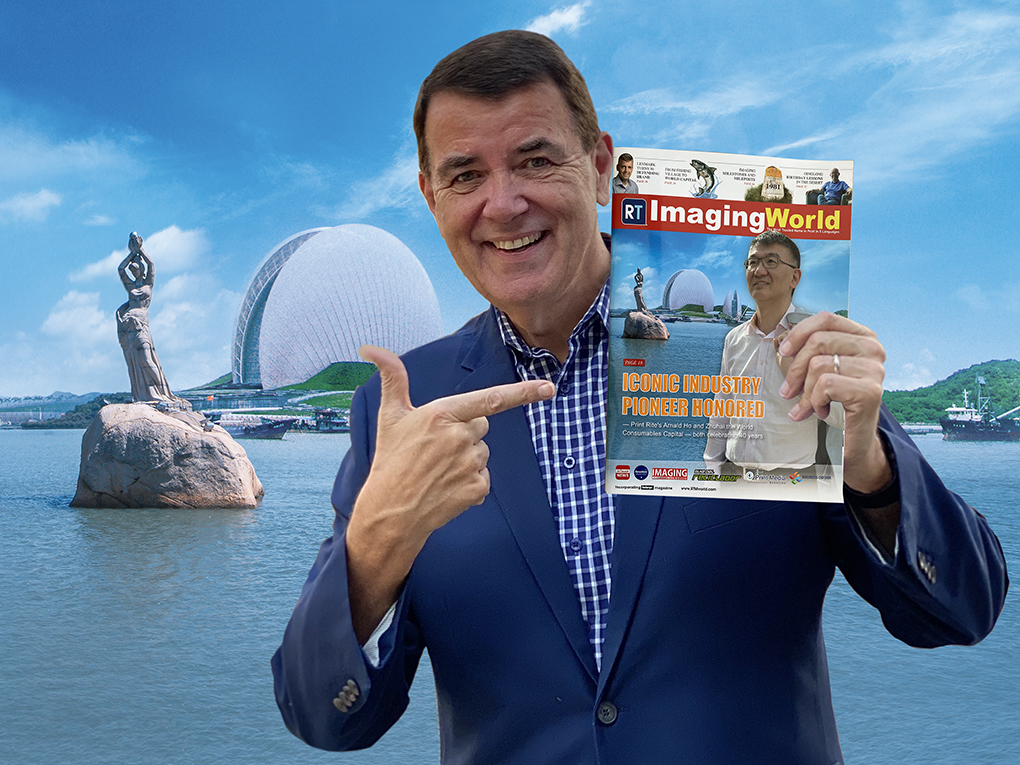 From Fishing Village to World Capital in Just 40 Years
From Fishing Village to World Capital in Just 40 Years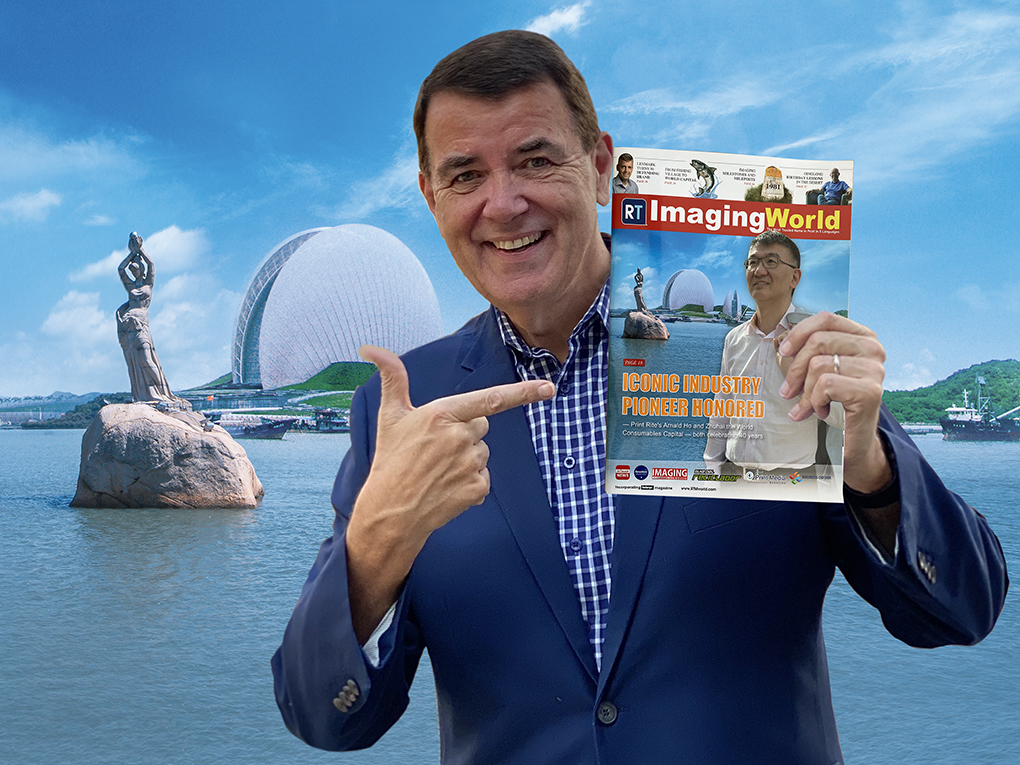 I have now lived and worked in Zhuhai for more than ten years. During this short time, I have seen amazing transformations including the construction of a fast rail link to the rest of China (which now has a more extensive network than the rest of the world put together) and the longest sea bridge in the world connecting mainland China at Zhuhai with Macau and Hong Kong.
It has been a rapid transformation for Zhuhai in just 40 years following the March 5, 1979 orders by the Chinese Central Government in Beijing to establish four special economic zones (SEZs) in the thriving Guangdong Province in southern China.
The sleepy fishing village of Zhuhai was one of the four to be transformed into a city of millions of residents … and the world capital of printing consumables.
In 2014, the Chinese Academy of Social Sciences proclaimed, "Zhuhai is the most liveable city in China."
In recent times it is often referred to as being the Chinese "Riviera" and according to the 2020 census there are 1.76 million residents.
The implementation of Zhuhai as an SEZ was largely due to its strategic position adjacent to Macau, similar to Shenzhen's position with Hong Kong.
Among the top 500 enterprises in the world, 19 have investment projects in Zhuhai including ExxonMobil, BP, Siemens, Carrefour and Matsushita.
Zhuhai literally means "pearl sea", which originates from the city's location at the mouth of the Pearl River as it meets the South China Sea.
Today, Zhuhai is one of the key cities that make up the Greater Bay Area (GBA) which is the largest and most populated urban area in the world with 71.2 million people.
The GBA—which includes Guangzhou, Shenzhen, Dongguan, Foshan, Zhongshan, Macau and Hong Kong—is comparable with the bay areas of London, New York, San Francisco, and Tokyo.
Zhuhai manufactures and supplies 70% of the world's ribbons, 60% of the world's aftermarket inkjet cartridges and 20% of the world's third-party laser toner cartridges.
A comprehensive supply chain has been established in Zhuhai offering components as well as finished products which include remanufactured as well as new-build printer cartridges.
Much of the raw materials needed by the printer consumables industry can be provided locally.
With the establishment of the global printer consumables manufacturing industry, other new high-tech and heavy industries—including electronics, computer software, biotechnology, pharmacy, and petrochemical industries—have been established. A booming aviation industry, also based in Zhuhai which hosts China's air show, has seen the development of the AVIC AG600 Kunlong in 2017—one of the largest amphibious airplanes in the world.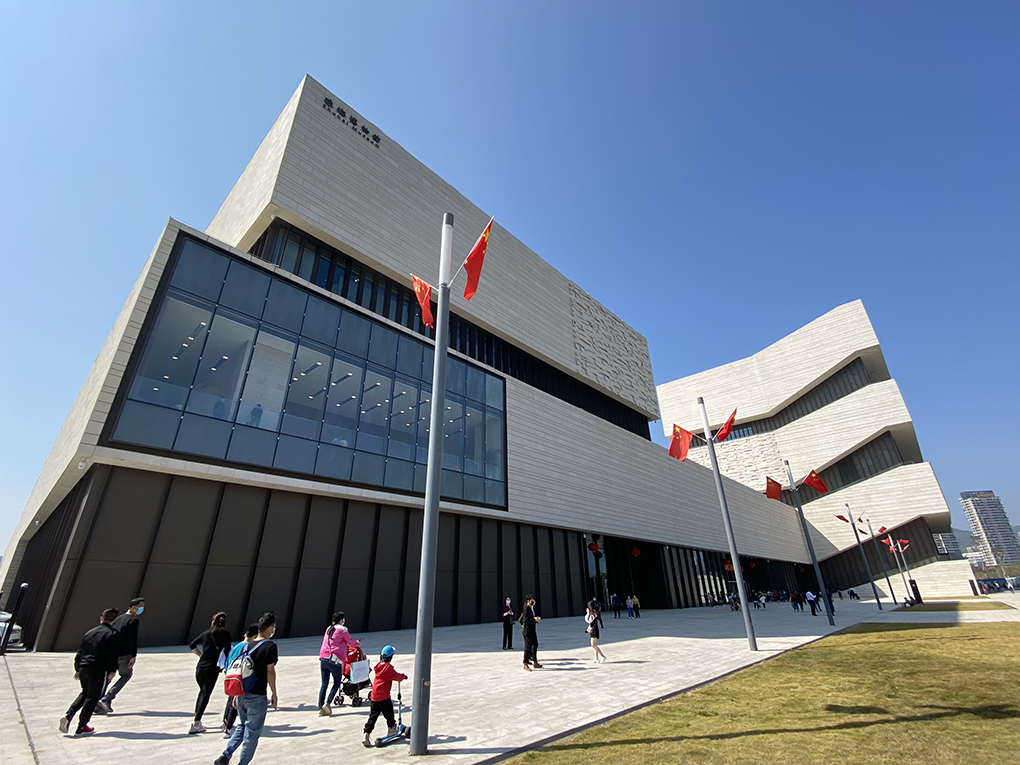 The Zhuhai Museum (pictured, which provided many of the images for this article), was opened to the public on October 26, 2020 and chronicles the historic development of the city and its interdependence with the ocean.
The establishment of Print-Rite in 1981, at the same time the county was being proclaimed a city, is featured at the museum as the company that birthed the aftermarket imaging supplies industry in China 40 years ago.
There have been many changes over the past 40 years as the printer consumables industry has matured.
Some companies have been publicly listed and many have moved into larger, more modern buildings, have introduced sophisticated automated production lines, have researched and filed their own patents, and have acquired second and third-tier manufacturers as part of their horizontal and vertical supply chains.
Dinglong, for example, has established a strategic office in Zhuhai. This well-known chemical toner manufacturer based in Wuhan in Hubei province, was first in the Chinese office consumables industry to be publicly listed—at the Shenzhen Stock Exchange in China (300054. SZ). It celebrated its twenty-first anniversary in 2021.
The group includes well-known component and finished goods companies and brands like Dinglong Chemical, Mito Color Imaging, Retech, Chipjet Technology, Speed Infotech Holdings, Printwell and Topcolor Image Products.
Ninestar was established in Zhuhai and is also celebrating its twenty-first anniversary in 2021. It is also publicly listed at the Shenzhen Stock Exchange (002180) as one of the top 500 listed companies in China.
With its investment in its hi-tech printer park in Zhuhai, it is now ranked as one of the top five laser printer manufacturers in the world. The group has acquired several manufacturing businesses, not only in China, but in other countries including the USA. The Ninestar group includes Ninestar G&G Image, Apex Microelectronics, Pantum printers, Static Control Components and Lexmark.
And the development continues. Despite the global slowing of demand for printers and supplies, many companies continue to grow stronger, particularly in Zhuhai, mainly through strategic relationships with each other.
Companies like TopJet have refurbished their sites with the construction of a new tower in 2020, as did Print-Rite back in 2010 and RT Media in 2021.
The development of Ninestar's 900,000 square meter printer park, close to Zhuhai's Gaolan Port, began in 2019. It is being constructed with a total investment of US$1.38 billion (9 billion RMB).
It will have the capacity to "intelligently" manufacture four million units per year with the expectation that many printer OEMs in Japan, Korea and the United States will look to China, and Zhuhai, to fulfill their hardware and imaging supplies needs into the future.
Zhuhai's story, as with the printer and supplies industry here, continues to adapt and develop briskly. ■
** This article, "From Fishing Village to World Capital in Just 40 Years," can be viewed in video format and it also appeared on pages 16 to 18 of RT ImagingWorld magazine which can be freely downloaded.
---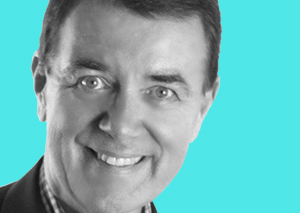 David Gibbons has 45 years of experience, knowledge and skills in business (management, consultancy, strategic planning) and communication (teaching, event management, fundraising, journalism, broadcasting and new/digital media—social, website, app development). He started and ran a successful cartridge remanufacturing business in Sydney and was also the Executive Officer of the Australasian Cartridge Remanufacturers' Association for 7 years.
In 2011, Gibbons relocated to RT Media in Zhuhai, China where he has been a director responsible for strategic planning, senior management, event planning, marketing, broadcasting and magazine publishing on behalf of the global imaging supplies industry. He is certainly aware of the challenges of remanufacturing in China.
His other blogs include:
From Fishing Village to World Capital in Just 40 Years
Comment:
Please add your comments below about this article, "From Fishing Village to World Capital in Just 40 Years" or join the conversation on LinkedIn.
https://o1.rtcdn.net/uploads/2021/08/David-Magazine-1.jpg
765
1020
David Gibbons
https://o1.rtcdn.net/uploads/2020/07/RT-logo-old-big-old-jiazi-3.png
David Gibbons
2021-08-17 15:00:52
2021-09-13 17:37:24
From Fishing Village to World Capital in Just 40 Years