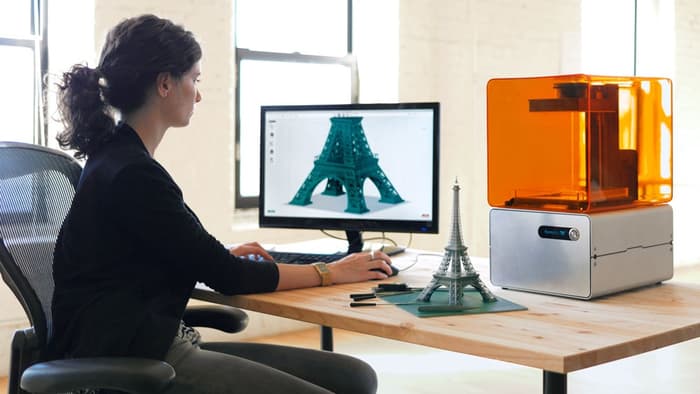 Industrial 3D Printing Poised for Growth Despite Setbacks

Industrial 3D Printer Shipments Set for Growth in H2 2017 as GE and HP Move Into Global Top Five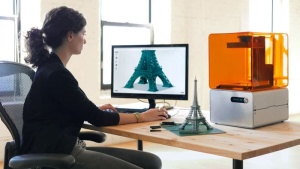 Following consecutive years of unit-shipment declines, the Industrial 3D Printer segment looks set for growth in 2017: the second half of the year is expected to be strong thanks to both newcomers and familiar brands alike, according to market research firm CONTEXT.
"We saw a 4% decline in the number of industrial/professional 3D printers shipped in the second quarter of this year compared to the previous year, but the average selling price of these machines continued to climb," said Chris Connery, VP of Global Analysis at CONTEXT. "It now seems that both these trends will change in the second half of 2017. Average selling prices are set to drop with the shipment of new category of lower priced metal-printing machines helping to promote new growth." "For polymer (plastics) 3D Printing" notes Connery, "growth is expected from select technologies as this side of the market continues to penetrate into the manufacturing market and away from just prototyping."
As buyers focus on key end-of-year events like November's Formnext trade show, there are two new vendors in the top five by revenue from 3D printing machines. Measured in these terms, GE Additive is now the world's third-largest company, and HP has entered the top five for the first time having begun shipments only at the end of last year with great growth still expected in the 2nd half of the year. GE Additive focuses on metal 3D printing while HP initially focuses on polymers. They join long-time industry stalwarts Stratasys (predominantly polymers), EOS (both metals and polymers) and 3D Systems (both metals and polymers). For Q2'17, the printer market continued to be dominated by Polymer 3D Printing machines, which accounted for 90% of the unit volume shipments and 61% of the printer revenues.

Newcomer GE Additive emerged in 2016 when GE Aviation acquired leading metal-printing machine producers Concept Laser and Arcam. The new collective is spearheading the growth of metal additive manufacturing with this technology already making great inroads into manufacturing; GE joins EOS and SLM Solutions in leading the charge for growth in the second half of the year. Evidence of the mounting demand can be seen by way of the announcement from SLM Solutions (the number three metal 3D Printer company) of its largest-ever single order. Joining the top metal AM producers will be lower-priced metal systems from the likes of OR Laser and Desktop Metal, also reporting great demand.
While Stratasys and 3D Systems continue to lead the market in polymer-system sales (along with EOS, which offers both polymer and metal systems), HP began pushing strongly into the channel in the first half of the year, setting itself up for further growth later this year and beyond. Through its new partnership with Deloitte, HP hopes to help polymer AM systems move from being predominantly used for prototyping into mainstream manufacturing.
Innovations will continue into 2018 and beyond, with market leaders Stratasys and 3D Systems expected to commercialize their next evolutions of production-level 3D Printers, with former start-ups like Carbon continuing to innovate with high-profile partners like adidas, with HP set to introduce new colour polymer and new metal 3D Printing technologies and platforms and with GE, SLM, EOS and others continuing to lead the growth of metal 3D Printing into mainstream production.
https://o1.rtcdn.net/uploads/2017/11/3d-printer.jpg
394
700
https://o1.rtcdn.net/uploads/2020/07/RT-logo-old-big-old-jiazi-3.png
2017-11-03 04:00:20
2017-11-04 22:05:35
Industrial 3D Printing Poised for Growth Despite Setbacks