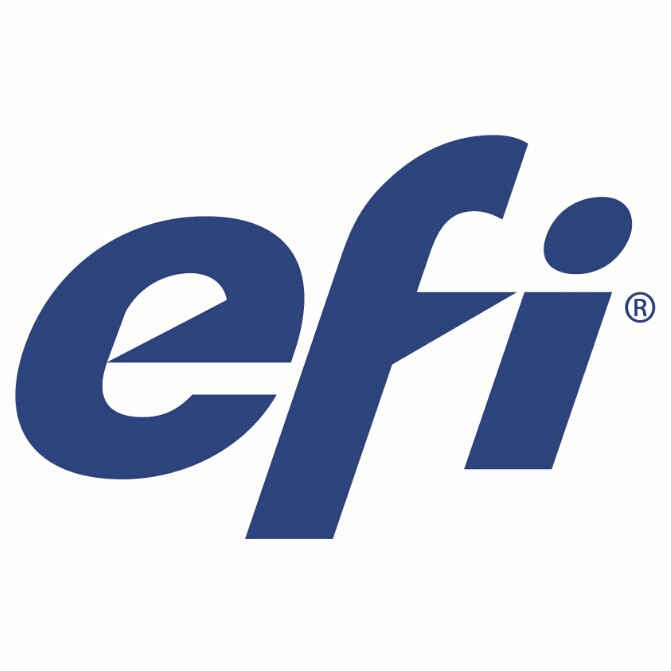 Originally written by Athina Mallis and published by ProPrint
EFI profits slump, shares plummet
US press giant EFI third quarter sees its revenue up 1 per cent from US$248.4m compared to US$245.6m in the previous year however its GAAP net income came in at US$1.9m down 89 per cent from US$17.7m in the previous year.
Its non-GAAP net income was US$22.7m, down 18 per cent compared to non-GAAP net income of US$27.6m for the same period in 2016. Cash flow from operating activities was US$3.4m, down 86 per cent compared to US$24m during the same period in 2016.
EFI's shares took another hammering on the news, dropping by 30 per cent to US$29.75 from US$42. Its stock was only just recovering from its collapse in July when it fell from US$48 to US$26 in one session due to delays in the published accounts, so it could rectify internal accounting errors.
Guy Gecht, CEO of EFI says, "We are clearly disappointed in the third quarter results, which fell below our expectations largely due to delayed deals in our direct business. To reaccelerate growth, we are reallocating budget and talent toward our largest opportunities, in textile and packaging, along with making organisational changes and adding senior positions to improve focus and execution."
In a conference call discussing the third quarter results Gecht says, "On the positive side, the industrial textile business again achieved double-digit growth and we make significant progress in our rollout of Nozomi. Our leadership team has been at work the past couple of months developing date plan to take further advantage of this growth and profit opportunities and accompanying that with operational change to improve our execution."
Gecht says, "A key part of our plan is double down investing in our fast-growing segment, textile and packaging more on that in a minute. The obvious question is what changed since we provided guidance, which was later than the usual in the quarter. As I said, a large number of inkjet and software deals that were in our pipeline and we expected to close late in the quarter did not close. As we have discussed in the past, most of our direct deals close late in any quarter, but the September quarter is always particularly back-end loaded due to the summer months."
For the nine months ended September 30 EFI reported revenue of US$724.1m, down 0.2 per cent year-over-year compared to US$725.4m for the same period in 2016. GAAP net income was US$9.4m compared to US$25m for the same period in 2016.  Non-GAAP net income was US$74m, compared to non-GAAP net income of US$80.5m for the same period in 2016.
In August, EFI stocks plunged 45 per cent due to a prolonged announcement for its half year results as the company needed to review its internal accounting procedures. Its half year results showed its revenue down 1 per cent to US$475.7m from $479.8m.
https://o1.rtcdn.net/uploads/2016/09/efi logo.jpg
671
671
https://o1.rtcdn.net/uploads/2020/07/RT-logo-old-big-old-jiazi-3.png
2017-11-02 03:40:42
2017-11-02 03:40:42
EFI Q3 Profits Slumps