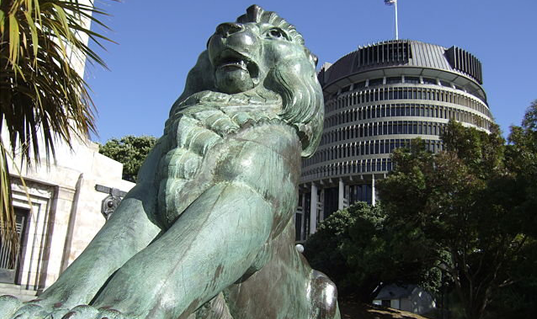 Fuji Xerox Quits Government Tenders
Jo Moir and Tom Pullar-Strecker report
Fuji Xerox has voluntarily suspended competing for government contracts in New Zealand
Japanese office technology company Fuji Xerox has agreed to temporarily stop bidding for government business while officials wait to absorb a report on an accounting scandal that cost the company more than $350 million.
The Ministry of Business, Innovation and Employment (MBIE) which oversees a large portion of government procurement, said Fuji Xerox New Zealand had agreed to voluntary suspend signing any new government contracts.
Fuji Xerox will still compete for non-government contracts and will continue to support its existing government customers.
Last month, an 89-page independent report commission by Fujifilm, which owns 75 per cent of Fuji Xerox, found an accounting firm had reason to suspect fraud had occurred at Fuji Xerox New Zealand (FXNZ) and said a former managing director was paid more than $1m to leave.
The essence of the concerns is that financial incentives paid by Fuji Xerox to its management and staff in New Zealand and Australia encouraged them to book sales earlier than standard practice, artificially bumping up the subsidiaries' income.
MBIE spokeswoman Casey Hamilton Harrison confirmed the ministry currently had no information to suggest that any government agencies had suffered any financial loss as a result of the apparent irregularities.
But Hamilton Harrison would not comment on whether the ministry was concerned the practices might have disadvantaged Fuji Xerox' rivals in bidding for government work.
Although Fuji Xerox's subsidiaries in New Zealand and Australia represent only a small fraction of Fujifilm's global business, the scale of the accounting issue and the length of time it went on for meant it has become a big headache for the Japanese multinational.
Fuji Xerox chairman Tadahito Yamamoto (pictured right) has resigned, along with three company executives.
A statement from MBIE said the suspension would give the ministry "time to understand the full implications of the report from Fujifilm Holdings" which has yet to be translated into English.
The suspension would be reviewed six weeks after a translation was received, it said.
Fuji Xerox is one of several companies that won the right to supply printers, photocopiers and office supplies to agencies under what are known as "all of government contracts".
Companies with similar contracts in the print technology space are Canon, Ricoh and Konica Minolta.
MBIE said the ministry wanted to ensure companies that supplied the Government were held to "the high standards the public would expect and that New Zealand continues to be recognised as a great country to do business".
Fuji Xerox said there were no issues about it meeting its contractual obligations to customers.
"Fuji Xerox and our affiliates take the findings of the report very seriously, and we will reform our corporate structure through strengthening governance," president Hiroshi Kurihara said.
"The commitment of the entire Fuji Xerox Group to the New Zealand government remains strong and Fuji Xerox New Zealand has the full support of the whole Fuji Xerox."
Fuji Xerox NZ was confident it would be able to satisfy MBIE that the issues were historical and resume business as usual "in the near future", Kurihara said.
NZ First leader Winston Peters (pictured) has questioned whether the alleged fraud had damaged New Zealand's reputation and previously accused the Government of having "deaf ears."
He's called for somebody to be "fired" over the "complete incompetency" in the handling the matter.
"Everyone can see this is a scandal but National, the (Serious Fraud Office) and the Audit Office did not want a bar of it. It took real pressure to force them into doing their jobs but we're not exactly holding our breath for the outcome."
"This dark underbelly shows how corruption goes undetected in New Zealand. And is why NZ First has further referred a complaint about FujiXerox NZ's auditors, EY, to Chartered Accountants Australia New Zealand," Peters said.
RELATED: INVESTIGATION RESULTS ON FUJI XEROX ANZ ACCOUNTING RELEASED
29 June
https://o1.rtcdn.net/uploads/2017/07/Screen-Shot-2017-07-31-at-10.39.27-am.png
319
537
rtm.master
https://o1.rtcdn.net/uploads/2020/07/RT-logo-old-big-old-jiazi-3.png
rtm.master
2017-07-31 02:32:33
2017-07-31 02:50:25
Fuji Xerox Quits Government Tenders