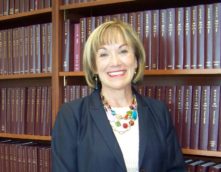 Judges Recommend Default Win for Epson
Epson Win Recommended In Cartridge Trademark Suit
A group of Nevada entities accused of selling altered Epson ink cartridges through Amazon.com have been so uncooperative that they deserve default judgments against them, a federal magistrate judge recommended Thursday.
U.S. Magistrate Judge Valerie P. Cooke recommended case-terminating sanctions against InkSystem LLC and other entities after they allegedly refused to turn over enough information in Seiko Epson Corp. and Epson America Inc.'s trademark infringement suit.
The defendants "repeatedly disobeyed court orders, applicable rules and plaintiffs' properly propounded discovery requests," and they "continue to withhold evidence directly related to the issues of this case," according to the recommendation.
The case dates to September, when Epson accused InkSystem and other corporate entities of selling "counterfeit and materially altered foreign, expired or near expired printer ink cartridges as new," according to a Sept. 9 request for a temporary restraining order. The sales mostly occurred online, largely through Amazon.com, according to case documents.
The packaging for the cartridges displayed forged expiration dates and Epson trademarks in English that had been swapped with trademarks in other languages, Epson alleged. The contents were also altered to make incompatible, foreign-produced cartridges work in printers that are sold in the U.S., according to the motion.
The operation is "global, sophisticated and large-scale" with "far-reaching consequences" including diminished product quality for consumers, according to the motion. The distinction between the collection of companies named in the suit is "largely a fiction," Epson said, because they're all working together "to advance their shared objective of assembling and distributing counterfeit cartridges."
InkSystem and the other companies — AF LLC, ART LLC, Lucky Print LLC and Inkredible LLC — refuted the allegations in court documents, saying they have cooperated with the case, allowed their products to be seized and "admitted to all of the facts set forth." Epson's request to end the case is an "over-reach" because Inksystem and the other entities have owned up to the allegations and complied with discovery, they said.
However, Judge Cooke now appears to reject those arguments. "The severe sanction of dismissal is warranted in this case," she said.
Artem Koshkalda, the owner of ART LLC, said Friday that his company fundamentally disagrees with Epson about what should be considered a marketable product. Because his company helps repackage Epson products from abroad and sells them at lower prices domestically, he argued, the court should recognize that the businesses are providing value to consumers.
"We believe that the product is the genuine ink. Everything else is just packaging," he said.
Counsel for Epson could not immediately be reached for comment Friday.
Epson is represented by James D. Boyle and Hannah S. Goodwin of Holley Driggs Walch Fine Wray Puzey & Thompson and J. Andrew Coombs Annie S. Wang.
Current counsel information for the defendants was not immediately available.
The case is Seiko Epson Corp. et al. v. InkSystem LLC et al., case number 3:16-cv-0524, in the U.S. District Court for the District of Nevada.
–Editing by Sara Ziegler.
https://o1.rtcdn.net/uploads/2017/08/judgevaleriecooke-1.jpg
172
221
https://o1.rtcdn.net/uploads/2020/07/RT-logo-old-big-old-jiazi-3.png
2017-08-07 06:35:41
2017-08-07 10:00:31
Judges Recommend Default Win for Epson