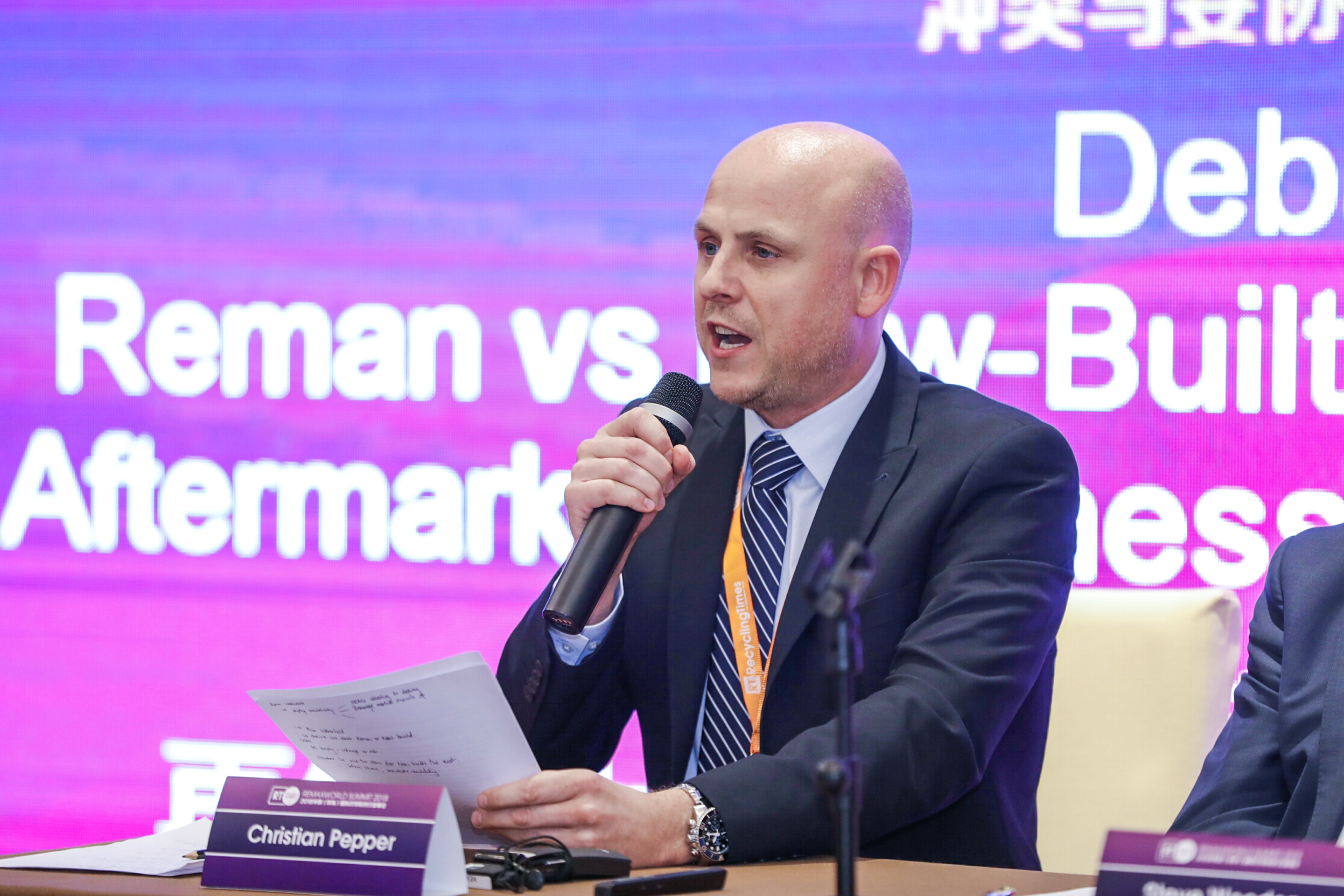 LD Products' Christian Pepper Argues for New-Built Cartridges
LD Products' Christian Pepper Argues for New-Built Cartridges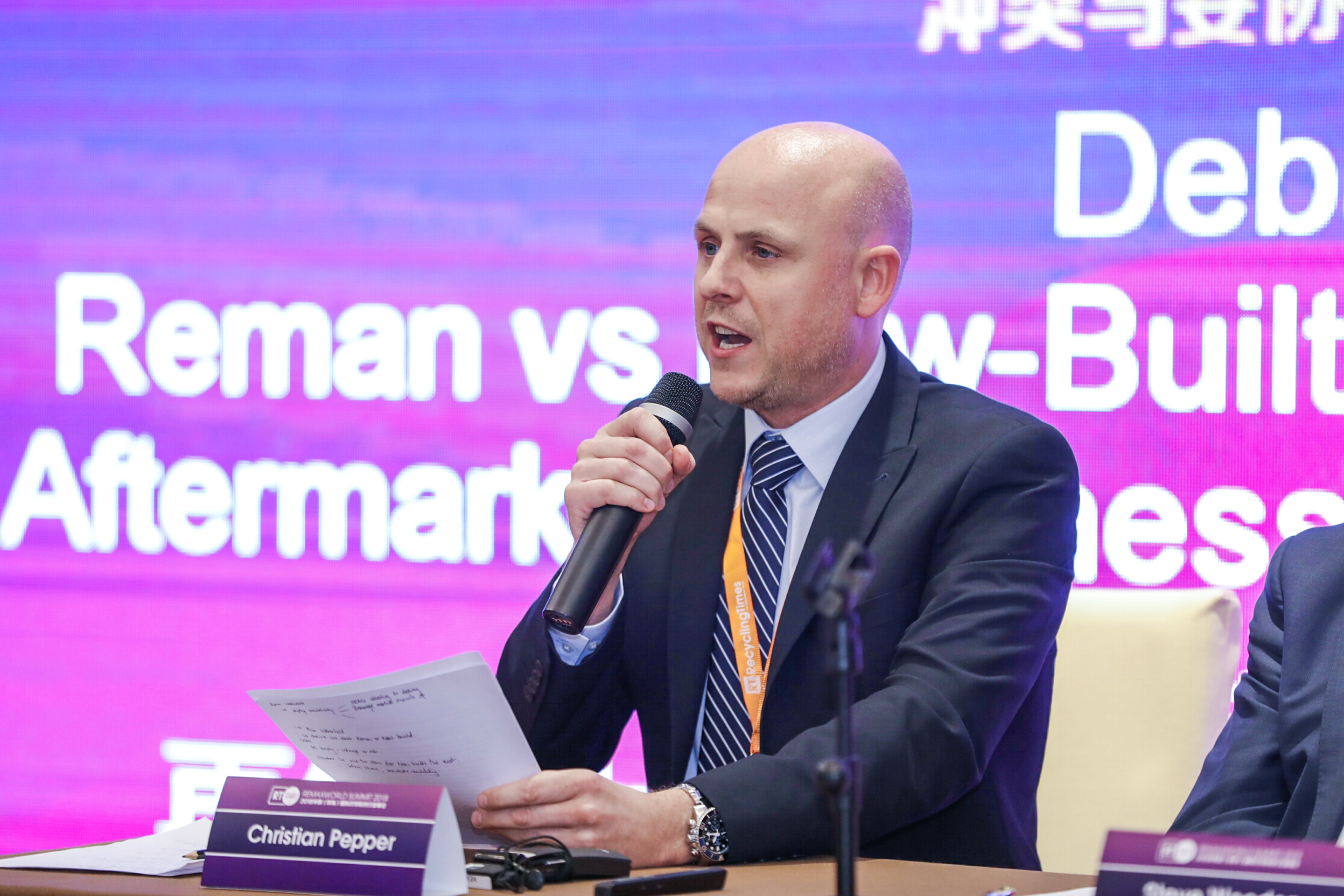 1. Why did you agree to participate in the televised debate from Zhuhai?
Three reasons: firstly, Remax is the world's largest Aftermarket consumable show and a must-attend conference for those in the industry supply chain wanting to meet vendor partners all in one place.
Secondly, Zhuhai is the capital of the aftermarket printer consumables industry and it's a center of innovation including printer OEM, Lexmark.
Thirdly, the aftermarket has changed and I believe the worldwide volume of New Built Cartridges (NBCs) has already exceeded that of Remanufactured units.
2. What were the 3 key points you wished to make in favor of the NBC argument?
• if you review the financial performance of the larger remanufacturers you can see that they are all in decline—some critically. In addition, the number of remanufacturers has fallen to less than 10% of the number that existed in this industry 15 years ago;
• in that same time frame, the number of companies that innovated and embraced the NBC business model have grown. Clearly, they have grabbed most of the remanufactured market share;
• NBCs used to compete with remans by simply by offering a lower-quality, lower-priced product. Using this methodology, NBCs won most of the E-commerce market share. The market share that remains with remanufacturers is via the dealer channel into large end users that require high quality consumables and added-value services like MPS. Now, however, a number of companies, like LD Products, have broken into that channel with high-quality NBCs that can surpass Reman quality at a lower price, because the cost of sourcing and shipping cores and core-related remanufacturing processes do not encumber the cost to manufacture—being 30 to 40 percent of a finished remanufactured product cost.
3. What do you consider to be the weakness of the Reman argument?
Remanufacturers base most of their arguments on the environmental benefits of their business model. I respect and support those arguments and want to find ways for all of us to reduce the amount of waste—especially non-biodegradable plastics that make their way into the waste stream.
However, most customers do not choose printer consumables because of their environmental benefits. The four primary purchasing drivers for any commodity are Price, Quality, Service and Brand. Remanufacturers have failed to get their environmental message to resonate with customers who are choosing to buy NBCs that meet the important requirements of price and quality.
I was an advocate for remanufacturing for 20 years, but customers speak with their wallets and NBC builders listened! Historically, many industries came and went as technology changed. Photographic film gave way to digital cameras, horse-drawn buggies were surpassed by automobiles, brick-and-mortar retailers have been decimated by the internet. Companies that adapt to the buying needs of their customers win, and those that don't, decline. It is the natural order of things.
4. Is this an issue that will go away or become more intense?
I believe it will become more intense—no other logical conclusion is likely. Some claim the OEMs will increase litigation against manufacturers and suppliers of NBC product. Yes, they might, but thinking that the OEMs will employ legal strategies to save remanufacturers, is foolish.
Furthermore, OEMs can only bring successful lawsuits against companies that infringe their Intellectual Property (IP). Tier 1 manufacturers of NBC products are investing millions of dollars into patent research to design products that don't infringe OEM intellectual property. Put simply, if NBCs don't infringe, you can't lose a lawsuit.
Canon spent several years trying to create new continuation patents for its dongle gear technologies. They wanted to make existing NBCs infringe where they had not before. In my view, now that we are one year into this litigation, the momentum is with the defendants winning a favorable settlement. More frustratingly for OEMs and remanufacturers, the NBC manufacturers only took three months to redesign their products and obtain confirmation from Canon that the new designs did not infringe.
5. To what extent does the industry still need to educate the market about the advantages of NBCs?
We have a lot of work to do. End users have no awareness of the importance of IP compliance. In the dealer channel, the larger the company, the more important this subject has become. The Canon litigation and subsequent Fear Uncertainty and Doubt Remanufacturers drummed up regarding it has had the effect of spooking many prospective buyers. Its easy to tell simply lies, but its much harder to explain complicated truths and it will take some time for dealers to understand the legal landscape and become comfortable with working with legitimate vendors like LD Products. The unintended outcome of the Canon case is that it has focused the industry talk track on the importance of respecting OEM IP. That means that dealers will do their due diligence carefully and not work with the bad actors. That's good for every level in the industry – End users, dealers, legitimate New Builders, Remanufacturers and OEMs!
https://o1.rtcdn.net/uploads/2018/12/Pepper.jpg
1920
2880
Ahmed Sultan
https://o1.rtcdn.net/uploads/2020/07/RT-logo-old-big-old-jiazi-3.png
Ahmed Sultan
2018-12-12 07:10:25
2023-03-16 06:12:11
LD Products' Christian Pepper Argues for New-Built Cartridges