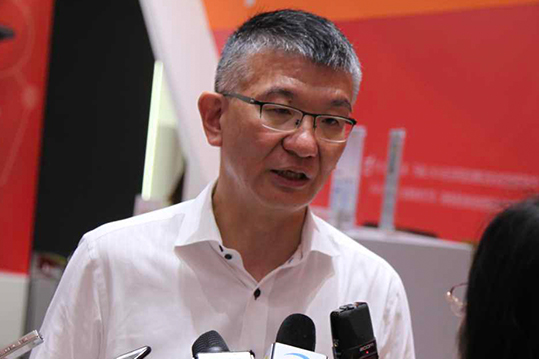 Print-Rite Examines Canon's Complaint
Print-Rite Examines Canon's Complaint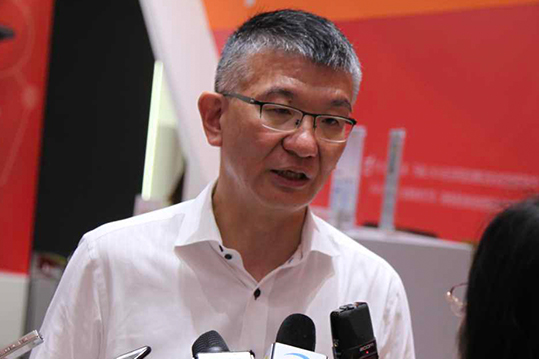 Senior management at Print-Rite has told RT Media it is looking into complaints filed by Canon in two courts, one in the USA and the other in Germany.
Throughout its 40-year history, Print-Rite has experienced its share of patent litigation cases. "Let me make it clear that Print-Rite has always respected third party's intellectual property rights," said Founding Chairman Arnald Ho (pictured).
On February 7, 2023, Canon announced it had filed complaints in the U.S. and Germany against Print-Rite Unicorn Image Products Co., Ltd., Union Technology International (MCO) Co. Ltd., Print-Rite Imaging Technology Inc., and Unideatec S.a.s. for infringing Canon's U.S. and European patents.
According to the filing with the U.S. District Court for the District of Delaware, Canon alleged Print-Rite Imaging Technology Inc. and Union Technology International (MCO) Co. Ltd. Had infringed its U.S. Patent No. 11,169,483.
On the same day, Canon filed a complaint with the District Court of Düsseldorf in Germany against Print-Rite Unicorn Image Products Co., Ltd. of Zhuhai, Union Technology International (MCO) Co., Ltd., and Unideatec S.a.s., for the infringement of the German portion of Canon's European Patent No. 3 470 931 B1.
"Back in 2000, we learned very quickly about intellectual property and how the legal system works," said Ho. "We did settle a couple of lawsuits early because we honor and show our respect to the OEMs. If we find their patents are valid, then we must change." Ho added.
According to Ho, the company has invested millions into re-engineering, designing, and endless research if you want to sell non-infringing products. Ho says he has often been asked, but will never build, sell, or promote cartridges that infringe an OEM patent.
"We also realized we needed to protect our own technologies and designs." The company now owns more than 3,100 registered patents developed inhouse. "Of course, the OEMs must learn to respect the intellectual property of the aftermarket too. It works both ways."
Canon Strategy
Canon has regularly reported its progress in fighting against patent infringement, either with Amazon takedowns or in lawsuits.
Since 2018, Canon has successfully requested Amazon remove tens of thousands of potentially infringing cartridge listings in the USA, Canada, Mexico, Germany, Italy, the UK, France, the Netherlands, and Turkey. At the same time, there has been a record number of lawsuits from HP, Samsung, Brother, Epson and Canon, particularly in the USA and Europe against those who infringe on their patents.
According to Ho, the key to the patent problems and the frustrating online store take-downs has been to make sure Print-Rite's products simply do not infringe. He said they study the OEM patents and rather than just come up with a workaround solution, the company goes back to the drawing board to innovatively develop a whole new design, and patent it themselves.
In April 2022, Print-Rite proudly claimed it has not been the subject of any takedowns or lawsuits in recent times.
Founding Chairman, Arnald Ho then told RT Media that his view has always been that the OEM is not his enemy. "Without the printers, there would be no aftermarket industry. But a lot of people have the wrong image." Many third-party cartridge manufacturers assume the OEM is the enemy and must fight back.
On World Intellectual Property Day in 2022, Print-Rite reclaimed its commitment to intellectual property protection.
Print-Rite believes that IP safe is vital to identify itself from others in the market. It has launched IP-safe solutions for various cartridge products during the past years, such as:
IP-safe compatible color copier cartridge for GPR-53/GPR-58 series.
The design comes up with self-developed chips offering reliable functions.
Reset Wheel structure (RW2) for TN760/TN2420
The innovation overturned Brother's original driving method to friction-drive motion instead of gear-drive to avoid patent infringement risk.
---
Related:
Comment:
Please leave your comments below for the story "Print-Rite Examines Canon's Complaint."
https://o1.rtcdn.net/uploads/2023/02/Print-Rite-final.jpg
359
539
Wanza Wang
https://o1.rtcdn.net/uploads/2020/07/RT-logo-old-big-old-jiazi-3.png
Wanza Wang
2023-02-08 16:49:10
2023-03-01 09:22:03
Print-Rite Examines Canon's Complaint