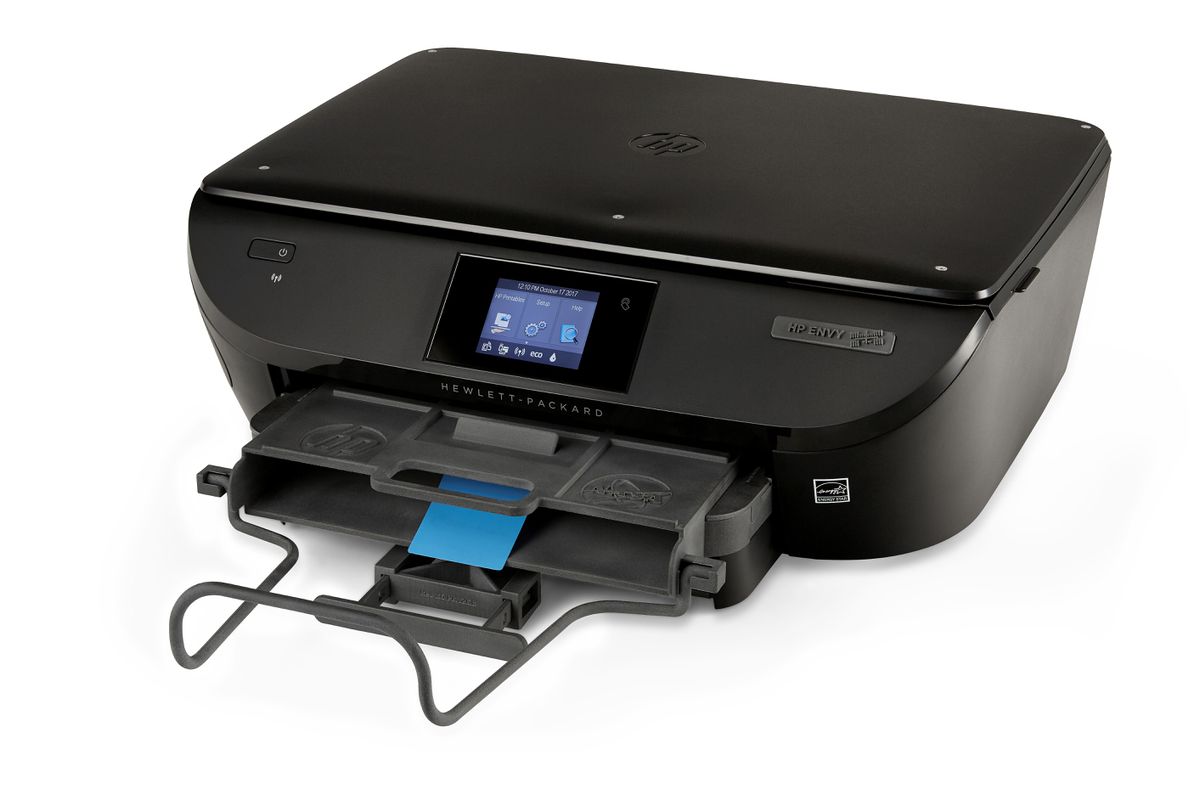 Originally published by Mashable
The International Space Station has an IT guy, and he just ordered an upgrade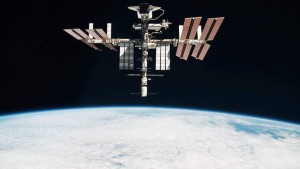 Somewhere, 254 miles above us, an astronaut is probably printing something.
Ever since the International Space Station (ISS) welcomed its first residents in November of 2000, there have been printers on board.
Astronauts use them to print out critical mission information, emergency evacuation procedures and, sometimes, photos from home. According to NASA, they print roughly 1,000 pages a month on two printers; one is installed on the U.S. side of the ISS, the other in the Russian segment.
A tech dinosaur
Hunter, who has been in the process of updating the ISS's office technology for the last two years said that the ISS printers have needed to be replaced for a long time. However, he can't drive over to Best Buy, buy a new printer and launch it into space.
Two years ago, Hunter started working with HP on an ISS IT overhaul, getting new Gen 2 Z-Book laptops for the crew, so it was only natural they would turn to them again for the printer project.
"We couldn't pass up the opportunity to do this," said Enrique Lores, President of HP's Imaging, Printing and Solutions business. "It was an incredible technical challenge."
While the ISS is like an office in space, HP couldn't just suggest that NASA launch any ordinary laser printer to orbit. Its friable toner dust and significant power consumption would make it a poor fit for life in micro-gravity.
"NASA had a very unique set of requirements that we had to meet," said Ronald Stephens Research and Development Manager for HP's Specialty Printing Systems Division.
NASA wanted a printer that could:
Print and handle paper management in zero gravity
Handle ink waste during printing
Be flame retardant
And be power efficien
"They [HP] had to answer this question: What are the changes I need to make to make sure [the printer] functions properly and safely," Hunter said.
There are, you might say, mission-critical reasons for each one of these requirements.
On the power front, for example, the ISS generates all its own electricity through solar panels. That means they must tightly manage power consumption. Any new device they bring on board must power efficient. One bit of good news: HP doesn't have to change the power configuration on the printer. The ISS can supply a standard 110 AV outlet.
On the ink waste front, Hunter explained that typical inkjet printers do deposit some extra ink during the printing process. With gravity in place, the ink typically stays in the printer or even on the printed sheet. In zero gravity, it floats out. Hunter said astronauts could ingest the ink or it could contaminate the crew's numerous on-board experiments.
In addition, printers rely on gravity for paper management. Whatever HP provided would have to hold onto the paper, so it didn't jam in the printer or float away when the printer's done with it. (Pettit also explained that astronauts clear paper jams in space just as they do on the ground, "We open all the little doors and see crinkled piece of paper.")
To work out the kinks of the new ISS printer, HP worked with a small team from NASA that included Pettit and three other astronauts.
For Stephens, talking with the astronauts about their lives on the ISS was a real eye-opener.
"The biggest 'aha' for me was how much life on the space station is like life here," said Stephens. Astronauts, he said, wake up, go to work, and receive or create documents that they need to print. Then they "go home" and print out pictures from their families and put them on their walls.
"[They're] just people doing a job and living at home, which just happens to be in space," he said.
Astronauts' concerns about printing in space are much the same as they are on the ground. "You want it to be uneventful… you want to hit print and have hard copy," said Pettit who also told me that, with the advent of tablets and laptops, astronauts don't print now as much as they used to.
One thing that is different from printing at home on the ground is how long the ink lasts. Pettit remembers that, at least on the old printers, it didn't last as long. That is, he said because of the zero gravity, which prevents every last bit of ink from leaving the cartridge.
Space printer
Instead of building a specialized printer from scratch. HP recommended the HP Envy 5600. It's a standard, all-in-one (printer, scanner, copier, and fax) device you can buy at retail for $129.99. But the printers heading up to the ISS early next year underwent significant modification.
"We removed the capability to do scanning, fax and copy out of it to reduce weight and remove glass portions," said NASA's Hunter.
Removing what could weigh the printer down or break and become a space disaster was only the start. HP had to build new paper handling mechanisms.
The most challenging part was related to zero gravity. "What aspect of a mechanical system like a printer utilize gravity as its own regular process?" said HP's Stephens.
Ultimately, HP went through every printer system and component to analyze how it would be affected by zero gravity.
The printer carriage, for instance, hangs on a rod and gravity pulls it down into position. HP had to replace that gravitational bias with a mechanical one.
HP turned to 3D printing and even fast-tracked some new, experimental 3D material — 3D-printed nylon filled with glass beads — that the company had been working on for the modified space printer.
The unique properties of this material allowed HP to swap out, for instance, the multiple parts that make up the printer output tray and turn it into one that's both lighter, flexible and, ultimately, more reliable.
If a 3D printed part breaks, Lores told me, HP can print out a replacement and send it to the ISS on the next uncrewed SpaceX Dragon cargo ship.
HP and NASA also removed the scanner cover, added numerous fasteners, replaced the shell with fire-retardant plastic and added a significant amount of absorbing material in the print well to catch any wasted ink.
It's still a printer
Despite all those modifications, the finished HP space printer still looks like a printer. It's 20 inches wide, 16 inches deep and five inches high. There's no lid or glass, but, aside from the 3D printed materials, the ISS's next printer looks pretty unremarkable.
Up to this point, all of NASA and HP's work was theoretical. They did all they could to make the HP Envy Zero Gravity Printer space-ready. However, the only way to know if this printer is suitable for use on the space station before actually sending it to space, is by testing it in zero gravity and the only way to do that is on a parabolic flight.
Over the course of three days and a dozen or so flights, NASA and HP tested the retrofitted HP Envy on that kind of flight. As the modified plane loops up and down, passengers achieve, at the peak of the curve, about 20-second periods of near-weightlessness. During those times, for a total of about 10 minutes, NASA and the HP team tested printing and that the paper flowed through the printer and ejected in the right way.
"It went flawlessly. Everything works to our expectation," said Hunter.
Lores sees this project as an affirmation of his business. "The space station is the most advanced office and home in the world (or space). The fact that astronauts have to print gives us some insight that printing is still relevant and people on Earth still need it."
NASA plans to send the first two printers up to the station on a SpaceX resupply mission scheduled for February 2018.
"We want to use this through the remainder of the ISS program. Officially through 2024, with plans through 2028," said Hunter.
NASA and HP have retrofitted roughly 50 HP Envy printers and expects each one to last roughly two years.
"This will be the last printer they get in the space station," said Stephens.
https://o1.rtcdn.net/uploads/2017/11/https-2F2Fblueprint-api-production.s3.amazonaws.com2Fuploads2Fcard2Fimage2F6346022F3ca458b4-64c1-41cc-8953-e3b0f830bb5b.jpg
800
1200
https://o1.rtcdn.net/uploads/2020/07/RT-logo-old-big-old-jiazi-3.png
2017-11-06 06:27:52
2017-11-06 06:28:54
Printer in Space