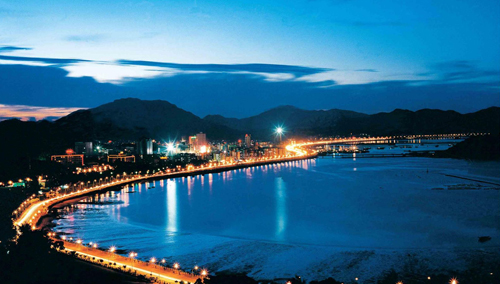 Travel Guides for RemaxWorld Expo 2016 Visitors
The 10th RemaxWorld Expo will open its doors in less than 13 days to over 400 exhibitors and 14,000 visitors from all around the world. Each is getting ready to find new opportunities and invaluable firsthand information at the most popular print consumables trade show in the world!
To help you get the most out of the Expo, here is the travel guides for you.
The RemaxWorld Summit 2016 will be held on 12th of October (the day before the Expo). This unique event brings 14 top industry leaders together—such as Mary Ouyang, the CEO of Mito, Dr. Richard Yu, the chairman of Goldengreen (SGT), Arnald Ho, the Founding Chairman of Print-Rite and Steve Weedon, the global CEO from Cartridge World—to share their business insights into industry trends in a fast-paced forum and panel-designed program.
There is no better channel to gain networking opportunities, firsthand information, and valuable business contacts. You can check for the details by this link:
http://www.irecyclingtimes.com/Conference-Info?conference_id=24&lang=en 
To witness the latest cutting edge developments in 3D printing technology, you can also visit the 4th iPrint 3D Expo that will be held in the same venue and over the same days.
On the evening of October 12th, the RT Media Global Industry Awards Ceremony & RT Media 10th Anniversary Dinner will be opened to the invited people. You can pre-register the Expo to win the ticket now.
You can check for the nomination list by this link:
http://www.irecyclingtimes.com/Conference-Info?conference_id=25&lang=en 
Accommodation & Transportation

11 top-rated hotels next to the exhibition hall are available now! You can book at: http://bit.ly/Remax2016_hotelbooking in advance.
Further, free shuttle bus services, provided by the organizer, will take guests between their hotels and the exhibition all day, every day, during the expo. Check this link for details:
http://www.irecyclingtimes.com/Expo-Service?show_id=19&lang=en 
The exhibition hall will provide Chinese and western-style food for all exhibitors/visitors, but also vegetarian and Islamic food and special needs are catered for as well. You can also enjoy great Cantonese Dim Sum and seafood in local restaurants.
Zhuhai has been crowned as China's City of Romance. Come and enjoy Zhuhai, often rated as China's most livable city.
The scenic Lover's Road walk is the first landmark to add to your list. If you want to have a balmy night drink with friends, then one of the dozens of cafes and bars on the colorful Bar Street will be your best choice—for either a raucous or relaxing night.
Apart from that, Chime-Long Paradise with the world's largest aquarium, a cruise around Zhuhai and Macau, and the Wan Chai Seafood Buffet Street are also attractions not to be missed.
Just across the Zhuhai border is one of the world's four most famous gambling towns—Macau. With just a short walk (make sure your visa permits allow you to return), you can tour a city that has prospered and thrived through the ages with a tourist and casino industry that has made it one of the wealthiest regions in the world.
Visitors wishing to attend the industry event between October 13 and 15 can scan the QR code to pre-register for a FREE ticket!
To Visit:
Joy
Tel: +86 756 3959281
Email: Joy.He@RTMworld.com
For more information, please visit www.RTMworld.com.
https://o1.rtcdn.net/uploads/2016/10/Zhuhai-Travel-Guide.jpg
284
500
https://o1.rtcdn.net/uploads/2020/07/RT-logo-old-big-old-jiazi-3.png
2016-10-04 03:11:42
2017-01-06 09:37:26
Travel Guides for RemaxWorld Expo 2016 Visitors