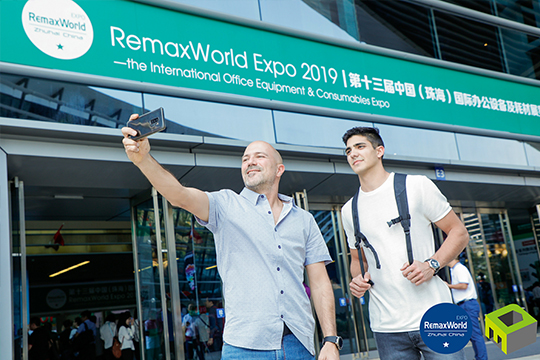 RemaxWorld Expo Zhuhai 2019: The Future is Today
Leaving Hong Kong airport and crossing the brand new bridge that connects Hong Kong with the city of Zhuhai is like embarking on a journey to the future.
I had not visited the city for four years and felt I had never ever been there. Towers rise in each block, buildings stand tall on land that used to be open sea and newly paved avenues are full of flowers. One cannot help but feel you are in a place in continuous evolution. Zhuhai is like a living organism. Even the magnificent site of the Expo seemed to be yet another part of a complex of futuristic buildings.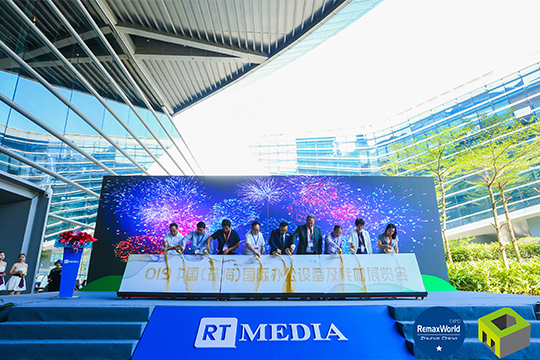 RemaxWorld Expo Zhuhai 2019: The Future is Today
RemaxWorld is the largest global event in our industry and as such deserves a framework of excellence. Some OEMs that walked up and down its many corridors admitted their surprise at the size and professionalism of the exhibitors and the organization in general.
I was staggered at the number of people that continued to arrive at the event all day and over the three days in an mood of enthusiasm and optimism. Nobody denies that the global printing industry is going through a moment of change, but there was an energy in each participant that, added to the innovation environment, invited to transform that crisis into opportunity.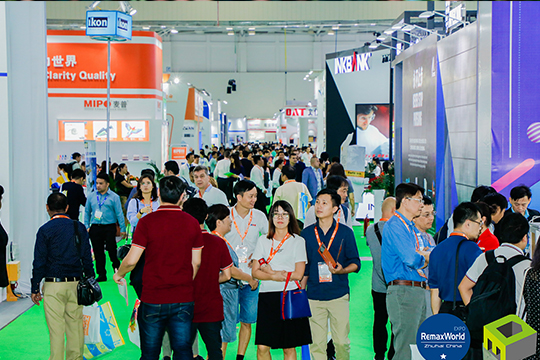 RemaxWorld Expo Zhuhai 2019: The Future is Today
To the enormous supply of consumables and parts of printers and copiers, a number of interesting proposals for technology and services that can be transformed into adjacent businesses have been added to the exhibition. Let me highlight some of these options that I consider valuable opportunities worth evaluating for our Latin American region.
Specialized printers
In recent times printers with specialized uses have appeared (or re-appeared) that can offer a good business alternative. Portable, easy-to-use inkjet printers, with import and export database and extensive print settings. Blueprint printers, thermal technology and wide format printing that does not need consumables . UV printers, with a wide range of possible printing substrates are ideal for personalizing direct products for the final consumer.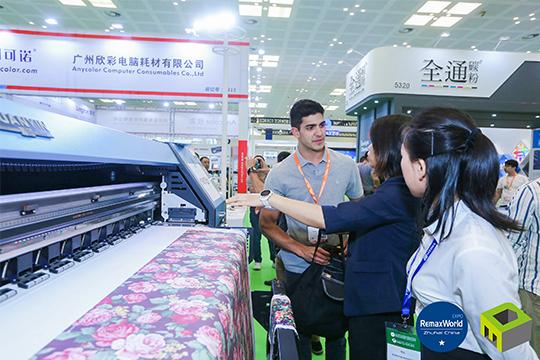 RemaxWorld Expo Zhuhai 2019: The Future is Today
OEM printers from China
The offering by Chinese printer factories, which add to the well-known Pantum, has been expanded. Despite a lot of development needed to match and compete with traditional OEMs, this is a growing trend that offers a valuable alternative landscape,  in terms of costs and technology. Even more if we consider the complex current OEM scenario.
We do not know what will happen in the future with the consumables, IP, costs, functionalities and global support of these new devices. In China they have increased their participation in recent years and are expected to continue growing. Have them on your radar, I think they will give a lot to talk about.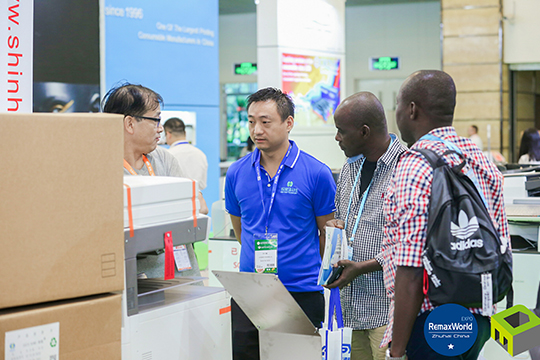 RemaxWorld Expo Zhuhai 2019: The Future is Today
Remanufactured printers and copiers
This is another interesting growth niche that proposes an alternative business that could be very profitable in the Latin region. There are already companies in the United States that have been developing it with a guarantee and quality comparable to the new equipment. It is a good option to acquire high-tech equipment at a lower cost and still have a sustainable life ahead.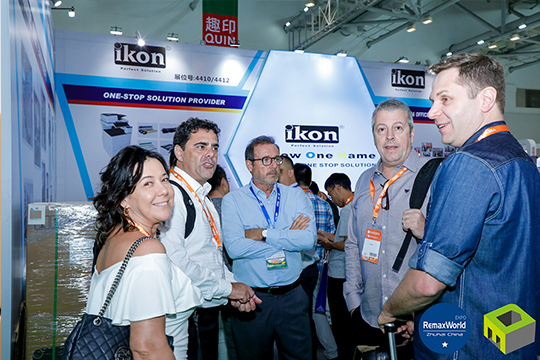 RemaxWorld Expo Zhuhai 2019: The Future is Today
Inkjet printing services
The rebirth of ink is no longer a novelty. Hand in hand with equipment that has incorporated functionalities, increased yields and decreased operating costs, it is entering massively in environments that were traditionally dominated by laser technology. The printers with high-performance ink tanks have been added new devices to adapt to high-production inkjet equipment, which offer excellent options for developing printing and MPS services.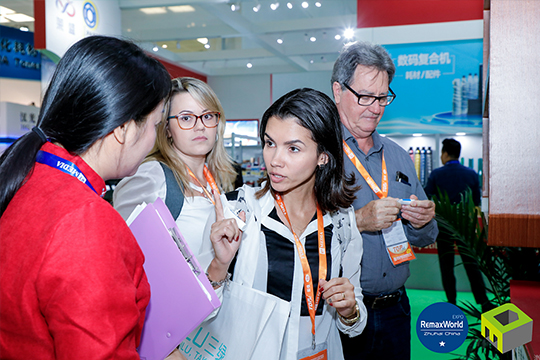 RemaxWorld Expo Zhuhai 2019: The Future is Today
RemaxWorld Expo in Zhuhai is not only an exhibition of products and services. It is also a business, training and information site thanks to its magnificent conference summit with hot topics and delivered by prestigious speakers from across the globe. It is an award party for companies and industry leaders and is a necessary meeting point for the gigantic global business community that makes up our industry.
The future is today and you can visit it once a year in Zhuhai to avoid staying in the past.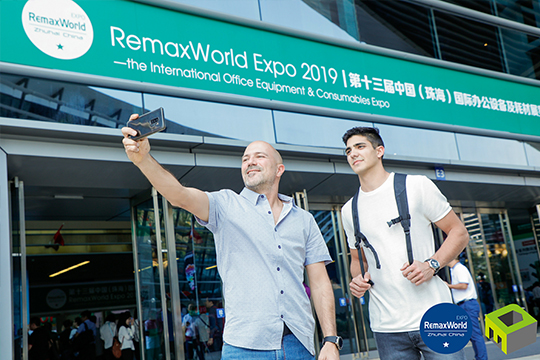 RemaxWorld Expo Zhuhai 2019: The Future is Today
Read what others have to say:
Tricia Judge comments on the Summit and the Expo
https://o1.rtcdn.net/uploads/2019/10/5.jpg
360
540
Gustavo Molinatti
https://o1.rtcdn.net/uploads/2020/07/RT-logo-old-big-old-jiazi-3.png
Gustavo Molinatti
2019-10-25 12:08:13
2019-10-26 13:22:15
RemaxWorld Expo Zhuhai 2019: The Future is Today