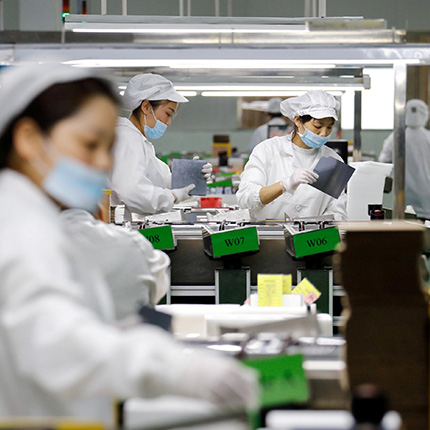 A New Start for Chinese Printing
A New Start for Chinese Printing
When "Made in China" products started to spread across the world, people started to form impressions about this large "world factory." These three words, "Made in China," became a symbol of low price and low quality.
With the advent of super technologies such as the world's fastest trains, 5G and aerospace technologies, many today have developed a more positive attitude. I am not saying everyone in the world loves "Made in China"—there are still plenty of cheap, low-quality products to be found—but China-made goods are becoming identified with efficient manufacturing, high quality and reliability.
Dating back to the Tang Dynasty, woodblock printing became widely used. Somewhere between 1041 and 1048, a common worker named Bi Sheng invented movable type printing. From that time onwards, Chinese printing kept developing from dynasty to dynasty.
Printing is the forerunner of modern human civilization, creating conditions for the wide dissemination and exchange of knowledge. Look at the impact Gutenberg—the German blacksmith, goldsmith, inventor, printer, and publisher—had when he introduced printing to Europe with the printing press. It started the printing revolution and is regarded as a milestone of the second millennium, ushering in the modern period of human history. It played a key role in the development of the Renaissance, Reformation, the Age of Enlightenment, and the scientific revolution and laid the material basis for the modern knowledge-based economy and the spread of learning to the masses.
But long before Gutenberg ushered in the new era with printing, China was the "emperor of printing" passing the technology onto North Korea, Japan, Central Asia, West Asia and then Europe.
However, today, China is not what comes first to your mind when you think about modern printing or printers. Canon, Epson, HP, Brother, Xerox and Konica Minolta are Japanese and US brands. These ones dominate the printer world today and will probably continue their command in the near future. China lost its footing, its crown, its monarchy and lost its position in printing.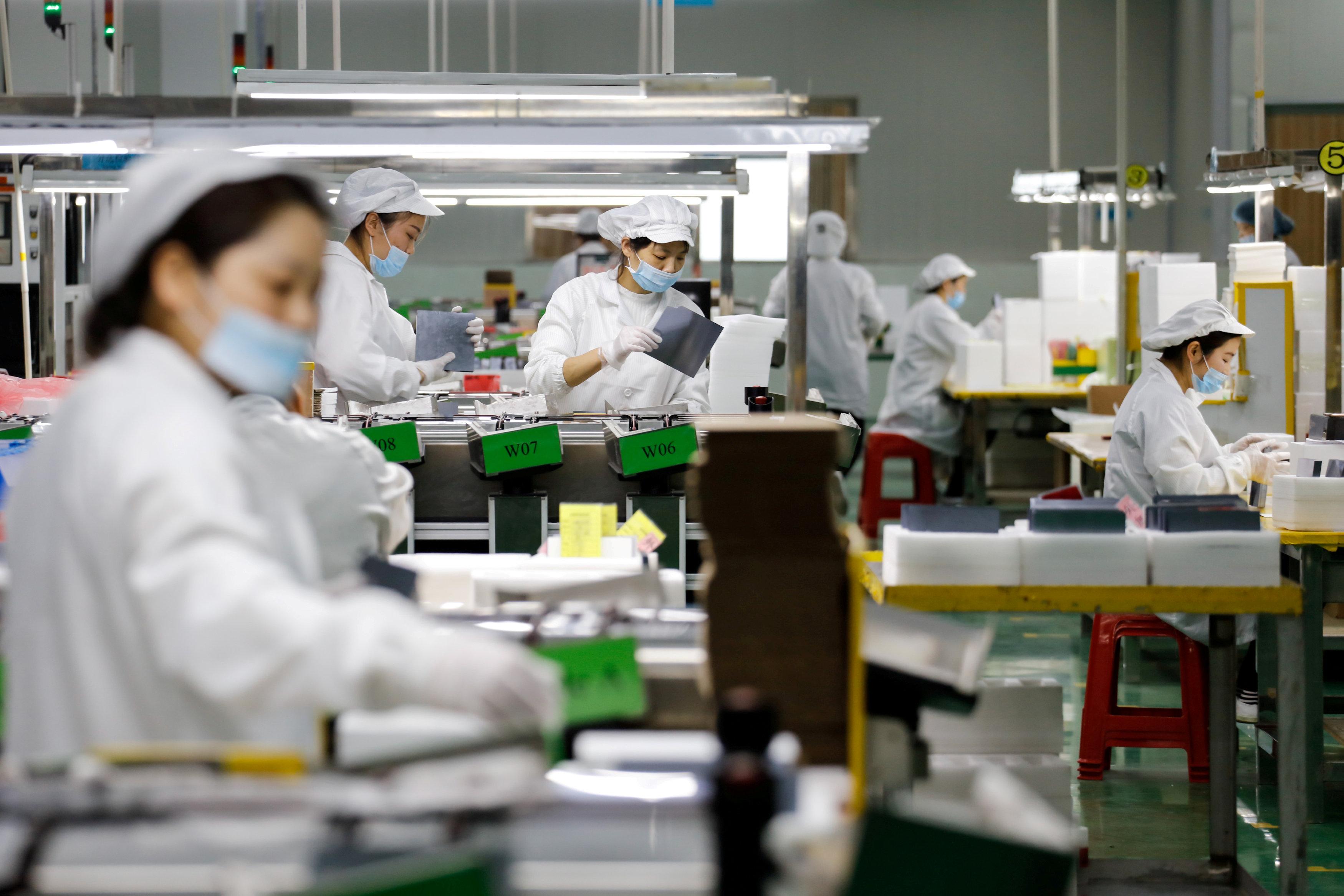 New Start Chinese Printing
China cannot be ignored
According to IDC, in 2018, the total sales of laser printers in China alone were 8 million. This means China has become the world's largest market. HP still dominates the marketplace, but other solutions are being developed too.
On December 6, 2010, Pantum released its first laser printer with independent intellectual property rights in the Great Hall of the People, at the western edge of Tiananmen Square in Beijing. Pantum is well known and highly regarded as being the first printer OEM in China. The previous edition of this magazine listed some additional printing devices that have since been developed. Actually, there are many more Chinese printer brands than we realised. Jiangxi-based Elean is another printer and copier manufacturer who has its own independent intellectual property. HGOA, with its military background, has also developed its own mufti-function and security-enhanced copiers. Established in 1993, Cumtenn is the first manufacturer of receipt printers, bar code printers, thermal transfer printers and laser printers.
As for inkjet solutions, Jolimark owns its own self-independent intellectual property technology. The company has developed a red and black, two-color inkjet printer primarily for the printing of official documents by government, schools, offices and business.
In the dot-matrix printer market, there continue to be more than 3 million shipments per year. With the continual advancement of the Golden Tax Project, this segment could be considered as the most competitive printer market in China. Although foreign brands like Epson, Toshiba and OKI are still active, domestic brands like CITIC, Jolimark, Dascom, Lenovo and Deli are increasingly playing a more important role in the fields of tax, finance and logistics industries. Locally-made dot-matrix printers have become overwhelmingly used by government procurement and are showing many advantages when it comes to customer service. During the past thirty years, there has been a steady development of domestically-made dot-matrix printers which possess quality, stability and price-competitiveness when compared with foreign brands.
The Boom for Chinese-made Printers
In 2016, the Chinese government issued the "People's Republic of China Network Security Law" requiring that by 2020, large companies should be using at least 80 percent of domestically-made products that can provide sufficient security. Driven by the need for digital information and a security strategy, most companies and institutions in China have started to replace their traditional office equipment with local products instead of the big global brands we are all familiar with. It is expected a large proportion of domestic printers and printing consumables will replace the traditional brands in the future.
According to the centralized procurement data, domestic printers will increase four times in quantity and ten times in value compared with before. That means the market share for traditional OEMs has already started to decline and is expected to continue to decline. For this reason, in 2019, HP launched fourteen new A3 mufti-function printers, the smart tank series printer and a new series of color mufti-function printers. It is all because HP needs to protect its market share and to make sure it has the biggest slice of cake in this growing market.
According to an investigation by the Japanese-based research group, Chunichisha Co. Ltd., the total global sales of thermal printer cores was 61.75 million in 2018, of which Xiamen PRT Technology Co., Ltd. accounted for 24.9 percent, making it the "No.1 in global sales volume for thermal printer cores. This is the first time a Chinese brand has surpassed Japan in the global printer industry which has always been dominated by Japan.
Chinese manufacturers are also focusing upon printers for special use. These include UV flatbed printers, blueprint printers and label printers. At RemaxWorld Expo this year, Quyin and Puty will showcase their label printers and Yuqiaofu will bring its patented blueprint machine to the show. The blueprint printer supports simultaneous printing of blueprint and whiteprint but does not need any toner or inkjet cartridge because it uses hot-melt technology.
Photo printers are yet another market. Telco giant Huawei and Xiaomi have also entered this market to challenge the Japanese brands.
As more and more Chinese players enter the printer market, Chinese OEMs will grow and play an important role not only in the domestic market but also the global market.
2019 could become a memorial year because it marks a new start for China dominance in printing. Maybe it should be named the "First Year of the Chinese Printer."
Some Chinese printer manufacturers
Company/Brand
Printer category
Website
Avision(Taiwan)*
laser printer
www.avision.com
Biaotop
dot-matrix printer, label printer, receipt printer
http://www.biaotop.com/
CITIC
dot-matrix printer, barcode printer, ID card printer, flat-push printer
www.szcatic.com
Comet
receipt printer
www.cometgroup.com
Cumtenn*
laser printer,flat-push printers, barcode printers
www.cumtenn.com
Dascom
dot-matrix printer, barcode printer, card printer, receipt printer
dascom.cn
Deli
laser printer
www.nbdeli.com
DLICAN*
UV flatbed printer
www.dlican.com
Elean
laser printer
www.elineprint.com
Foundertech
laser printer
www.foundertech.com
Gainscha
barcode printer, thermal printer, thermal transfer printer
www.gainscha.com
HGOA*
copier
www.hg-oa.com/anquan/
HPRT
laser printer, thermal printer
cn.hprt.com
Huqiu*
medical image printer
www.hu-q.com
ICSP*
laser printer
www.icsp.com.cn
Jiangxi Fufeng*
dot-matrix printer, barcode printer, receipt printer
www.jxfufeng.com
Jolimark
inkjet printer, dot-matrix printer, label printer, thermal printer
www.jolimark.com
Lenovo
laser printer
www.lenovoimage.com
Olicom*
dot-matrix printer, specialised multi-unction printer
www.olicom-group.com
Pantum*
laser printer
global.pantum.com/global
Postek
barcode printer
http://postek.com.cn
Puty*
handheld lable printer
www.szpushi.com
Qicolor*
laser printer,dot-matrix printer, thermal printer, card printer, label/barcode printers
www.qicolor.com
Quyin(Aimo)*
lable printer
www.qu-in.com
Sunking*
handheld inkjet printer
www.sunkingtech.com
Yuqiaofu*
blueprint printer
www.yuqiaofu.com
*companies that will showcase their printers at RemaxWorld 2019
https://o1.rtcdn.net/uploads/2019/09/A-New-Start-for-Chinese-Printing-rtmworld.jpg
430
430
Tequila Yan
https://o1.rtcdn.net/uploads/2020/07/RT-logo-old-big-old-jiazi-3.png
Tequila Yan
2019-09-16 15:39:28
2019-09-16 15:39:28
A New Start for Chinese Printing