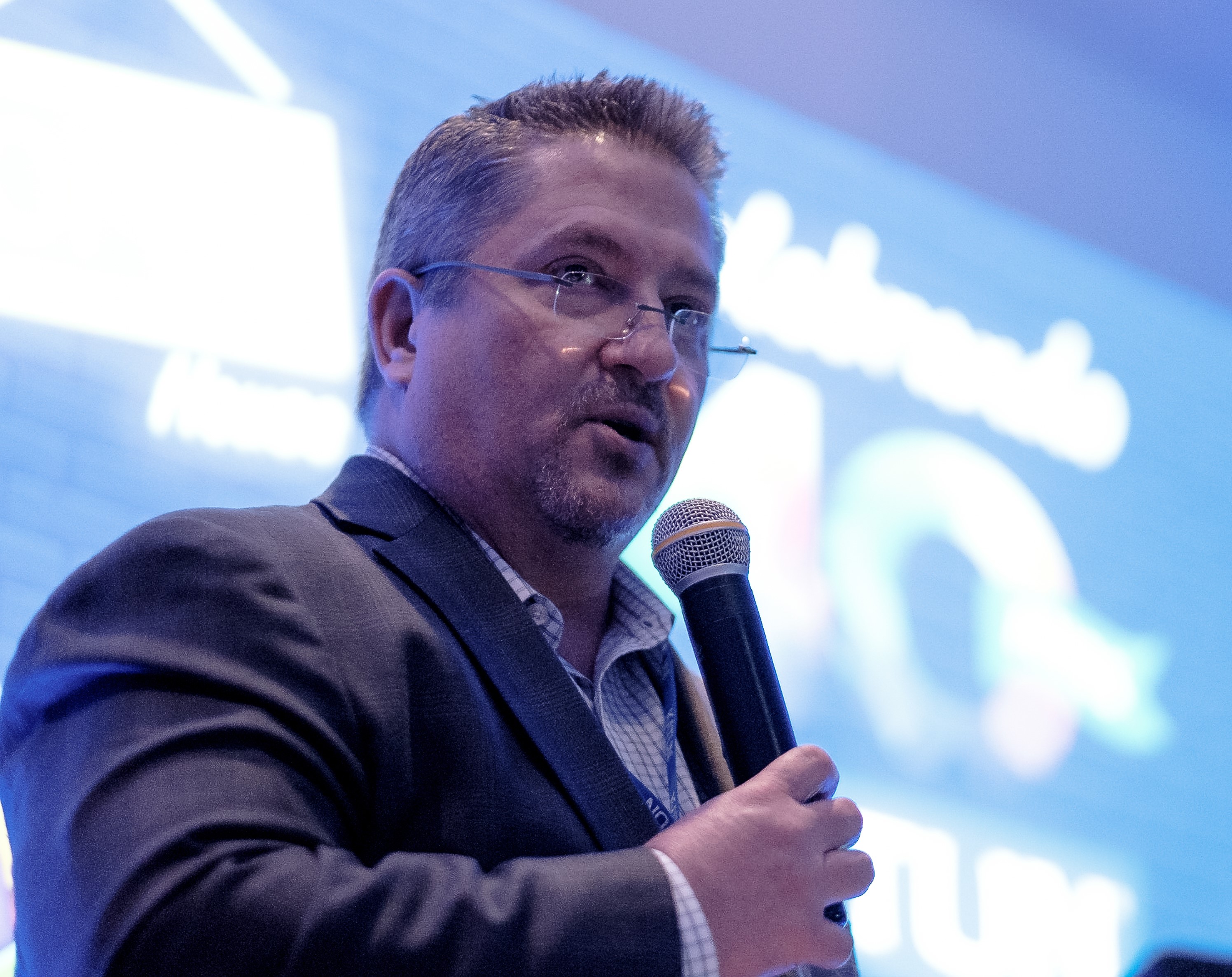 Katun: how do they remain innovative and retain longevity?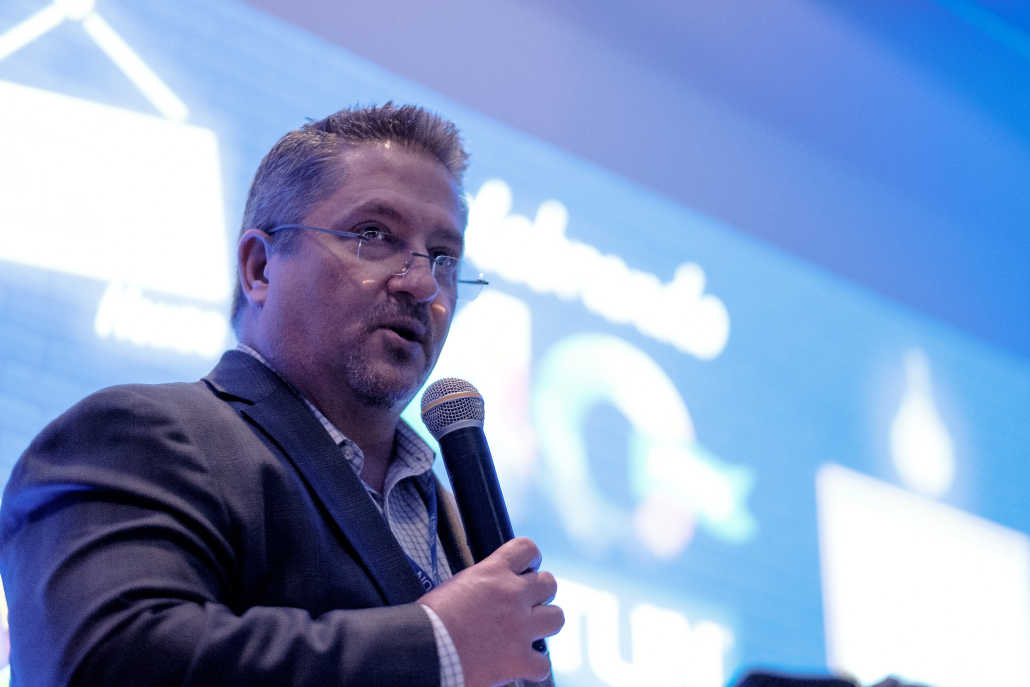 At the beginning of 2019, Katun made history having provided the first legitimate alternatives to high-cost OEM products in Brazil, Katun talk to us about how they have retained longevity and kept innovative.
Founded in 1979, Katun began as a small entrepreneurial company selling aftermarket products within the US market, but quickly expanded its business into Europe and other parts of the world. "Our business has been built on quality and reliability," says Robert Moore, President and CEO. "Today we sell 8,000 SKUs to approximately 10,000 customers in 116 countries."
The quality and consistency of the product offering have been the backbone of the company for 40 years. Moore claims Katun "continues to offer IP friendly products with OEM-equivalent performance as well as a one-stop shopping experience and maximum convenience to customers with an unmatched product portfolio." This includes copier, print, toner, parts, machines and accessories.
Behind the scenes, the team of product specialists, engineers, lab staff and legal department create and develop their products to deliver on the company's quality and reliability promise. In the meantime, Katun's experienced sales and customer service staff are out meeting and serving their customers.
"It's a partnership approach," Moore explained to RT Media. "We are not simply selling a customer a single part for a one-time sale. Instead, we work with customers to drive overall profitability to the bottom line through our broad portfolio of products, creative purchasing programs, and support. Katun's overall goal is to improve dealer profitability, working in tandem as a team, or partnership, to achieve this objective for our customers."
According to Moore, Katun is currently active in 116 countries and has just moved offices to a new location in Brazil. It is not a big surprise because Katun has a long history in Brazil and therefore understands that political and economic fluctuations can be disruptive to business. Katun has learned to be nimble and to refocus to the overriding market conditions. The beautiful, modern, new-look office also represents the company's strong commitment to the industry, its customers, and its employees in the Brazilian market.
The Brazilian market is extremely complex and sees new companies flood in with less expensive products. There are some momentary advantages for the local companies in relation to the price, but Moore says many of these companies close within a year of operations due to poor quality offerings and lack of strategic positioning. "Katun is different because we have offered value and quality as a first priority along with a business partnership for the past 21 years in this continent," Moore added.
Brazil possesses all the challenges that a large country presents, especially related to logistics and taxes. Moore says Katun has responded by providing a strong distribution and retail channel which the company calls a "central strategy with a local market-specific action". By understanding local requirements and the needs of each customer the company has a presence in all 27 states and almost all 5,500 cities within the country. Moore notes more brands continue to arrive in the market offering less expensive products, but he says only those that can provide value and have stability in the long term will remain viable. "This is the way Katun has done it for more than 40 years."
Talking about laser printer and copier, Moore said Latin America is moving from big equipment to smaller A4 MFP devices. The popularity of Ricoh, Brother, Lexmark, Kyocera and HP/Samsung proves customers are now searching for a faster and easier way to repair smaller equipment. Color, of course, is a category growing everywhere in Latin America, especially based on remanufactured equipment imported from the USA. Ricoh has the largest market share, but in 2018 Kyocera and Konica Minolta took some space in larger machine segments. OKI is growing, offering smaller and robust machines. Xerox, Konica, Canon, Toshiba and Sharp have not been able to follow this less expensive A4 machine movement.
A move is always an opportunity to reconsider and refocus your business strategy, not only for the Latin America market but also for the company itself. Being active in 116 countries provides Katun with leverage with large sales organizations and authorized distributors. The new "open space" office in Brazil reflects Katun's ability to be "traditionally modern" company.
Moore believes it is easier to make things happen in a young, fresh environment and says it's committed to being quality and service driven with a passion. Katun's focus is to continue to increase the number of customers around the world no matter the channel, industry group, or geographic location. Moore is confident the company will continue to expand its reach and further demonstrate the incredible value we bring to the marketplace. "We are always exploring other counties in which to expand!"
Katun's Milestones:
1979-2004:  Founded, established Research and Development Laboratory to ensure high-quality product, became the fi rst supplier of OPC drum and a positive charge OPC drum. Katun is also the fi rst aftermarket company to introduce PxP chemical toner to the market.
2005:    received the Minnesota Governor's International Trade award.
2007:    "cracked the color code" —introduced its first toner set for a major multifunctional device—the Canon 3200-series—that told the industry an aftermarket company could really do color right.
2010:    acquired Media Sciences International, achieved growth in color printer supplies and office supply channel
2013:    an estimated one trillion pages, including 25 billion color pages, had been produced globally using Katun imaging supplies.
2018:    acquisition by GPI (General Plastic International) finalized, Katun enhanced its value proposition with GPI's technical and manufacturing capabilities.
More recently: Katun's comprehensive offerings in the MPS arena and entry into the business inkjet market have everyone in the company very excited.
Read more about them here
https://o1.rtcdn.net/uploads/2019/07/KATUN-160-1.jpg
2373
2991
Tequila Yan
https://o1.rtcdn.net/uploads/2020/07/RT-logo-old-big-old-jiazi-3.png
Tequila Yan
2019-07-19 16:49:21
2019-08-28 15:44:28
Katun: how do they remain innovative and retain longevity?