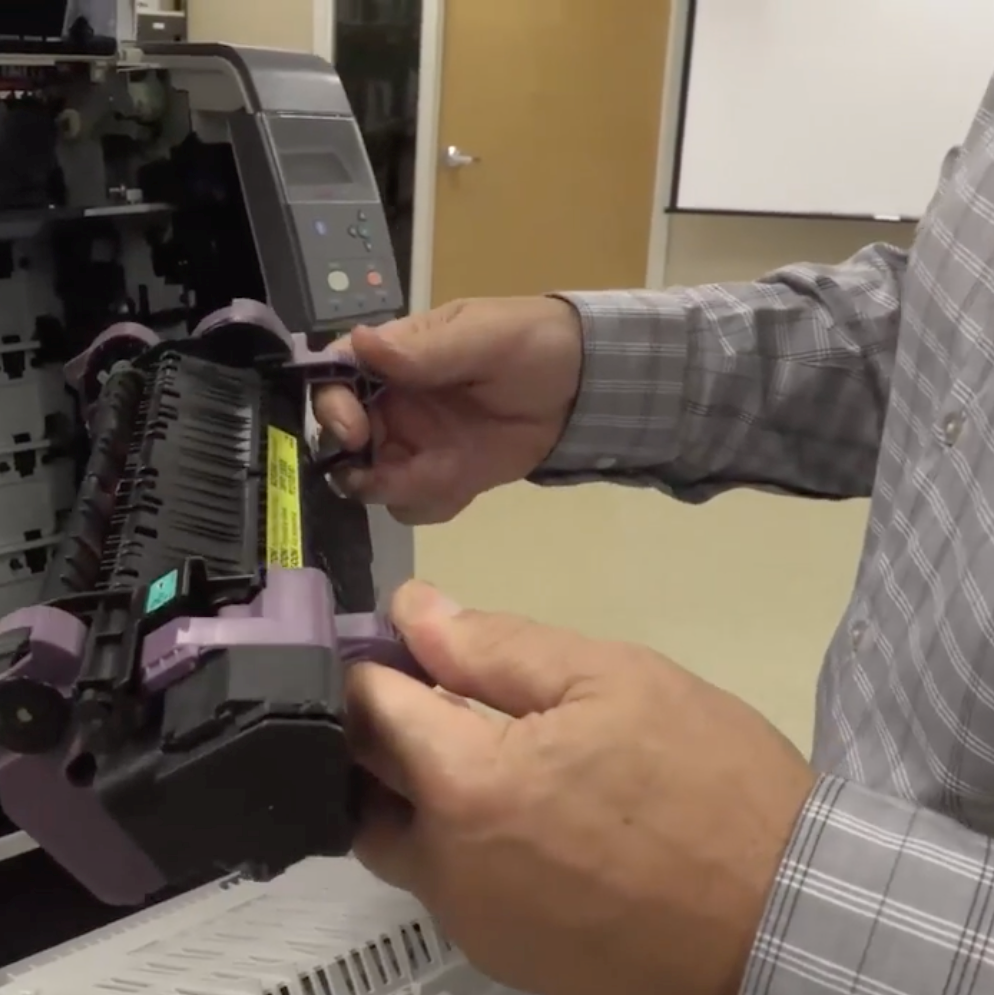 Getting OEM-Level Respect with Remanufactured Printers
Getting OEM-Level Respect with Remanufactured Printers
Remanufactured cartridges have been the subject of multistate legislation, trade investigations, and even a U.S. Supreme Court patent case. Their benefits have been heralded and celebrated.
Remanufactured printers, on the other hand, have quietly gained a stronghold in the marketplace. All of the OEMs have their certified reused printer programs, notably among them is Hewlett Packard's certified printers.
Printers enjoying a second life are so popular, you can find them on all the major internet sales platforms. Amazon sells them in the "renewed" program. Walmart sells refurbished printers, as does Best Buy.
Managed print services further enhance the value of well-made refurbished printers. A high-quality, low-cost printer can be added to a printer fleet to lower cost per page, and then continue to keep that price low the longer it's in service.
Aftermarket companies were bound to follow suit. Over two decades, smaller, regional imaging supplies company augmented their offerings with printer repair and replacement. Larger international companies also took steps into the market. Copier channel aftermarket leader Katun offers certified refurbished printers and multifunction devices.
US-based Clover Technologies (Clover) also entered the printer marketplace in February 2011 with the purchase of one of the largest, best-established printer parts remanufacturers in the country, Depot International in Farmingdale, New Jersey.
Depot International is an authorized HP, Lexmark Elite, Dell and Samsung parts distributor. It stocks an extensive selection of parts from leading brands including HP, Lexmark, Xerox, Dell, Brother and more, along with selling OEM, OEM Recertified and remanufactured printers. Depot International has been the largest and top-performing authorized parts reseller for HP since 2010 and is an elite authorized parts distributor for Lexmark.
"We've been around for 30 years," said Chris Sinibaldi, senior vice president, and general manager. "In the printer space we offer options to our customers with the choice between HP and Lexmark OEM, OEM recertified and remanufactured printers. We've succeeded because we are determined to find the choice that fits the customer's business model.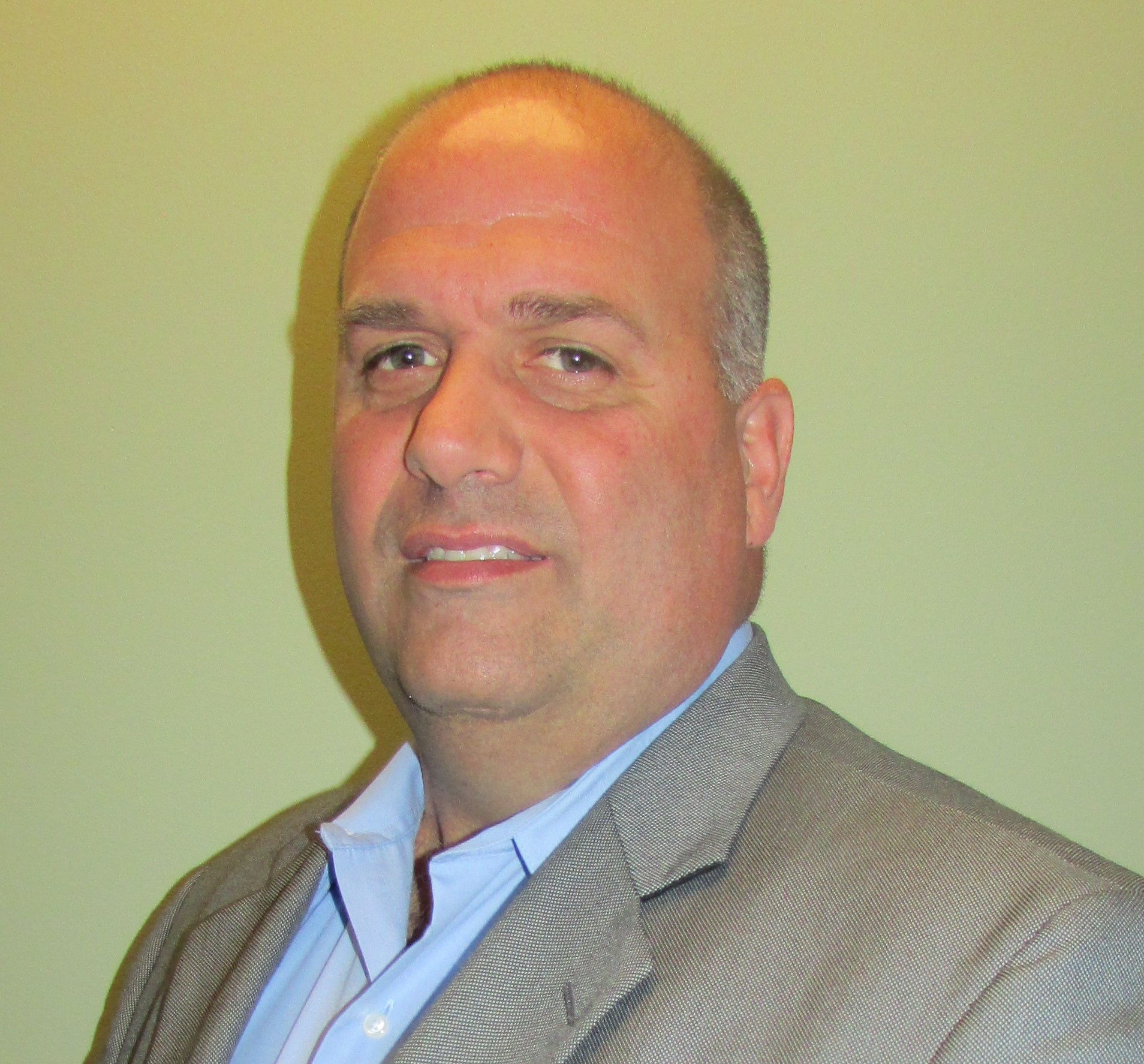 Depot International produces 30,000 subassemblies per month and has 2,000 printers in stock at any time. So we have products available to ship where and when customers need it. We strategically produce products that are the right fit."
In order to meet that goal, Depot International undertakes several ongoing balancing acts. First, they have to maintain their strong partnership with HP as one of its premier sellers of OEM parts and printers, while filling out an offering that includes remanufactured printers as well. To meet the demands of an ever-changing market where quality and choice are key drivers. They also must maintain a fresh selection of printers.
Models that are too old are harder and more costly to maintain and have fewer features that customers want. Sinibaldi makes it sound easy. "We sell OEM and OEM recertified printers so we have the current models our customers are looking for," he said. "We are typically offering remanufactured printers that are one generation behind HP and Lexmark's new models, the goal is to offer customer choice and the best fit for the environments they manage. "
Remanufactured printer cartridges often are criticized for quality concerns, whether the criticism is warranted or not. According to Sinibaldi, remanufactured printers do not suffer the same fate. "HP considers their certified printers as new, and offer the same warranty as new," he said. "We do too."
He explains this is because, "We do a full tear down, pulling the printer down to its frame." He added, "Then we thoroughly restore it, clean it, and package it for resale. We offer a product that will provide performance customers expect consistently.
Any complaints? "We offer choice, so the customer gets to select the product the fits their model and criteria. We don't get pushbacks because a printer is remanufactured, we provide the product selection, the quality and confidence in our products so the customer will have peace of mind in whatever product they choose," he said. "We do a rigorous, lifecycle testing. We have confidence in our printers."
Depot International in the printer parts industry. Its in-house R&D and engineering teams make certain that the products meet or exceed OEM performance through the design and implementation of proprietary product development practices, manufacturing standards, process automation, and performance testing protocols. It is ISO 9001 certified and has spent years and millions of dollars in the development of the most sophisticated manufacturing environment. The company documents both life testing and destructive testing to ensure its products meet the highest quality standards.
Sinibaldi has been at the forefront of most of Depot International's success stories. Starting as director of engineering and quality 20 years ago, he has championed the quality-driven philosophy instilled in the organization from the start. He's also held a host of other positions in the company. "I've touched or worked in every piece of the business through my career, It gives me a unique perspective," he said. This same mindset has long been held by Clover's management team, "to make the best product in the market at the best value."
"Like our parent company, we cut no corners on our products," Sinibaldi said. "We're not the cheapest and we strive to put out the best product in the market."
Also like its parent company, Depot International takes environmental stewardship seriously. "Through our closed-loop processes and empties collection programs, we collect and remanufacture maintenance kits, fusers, and small electronics," Sinibaldi said. "Keeping thousands of pounds of waste out of landfills every year."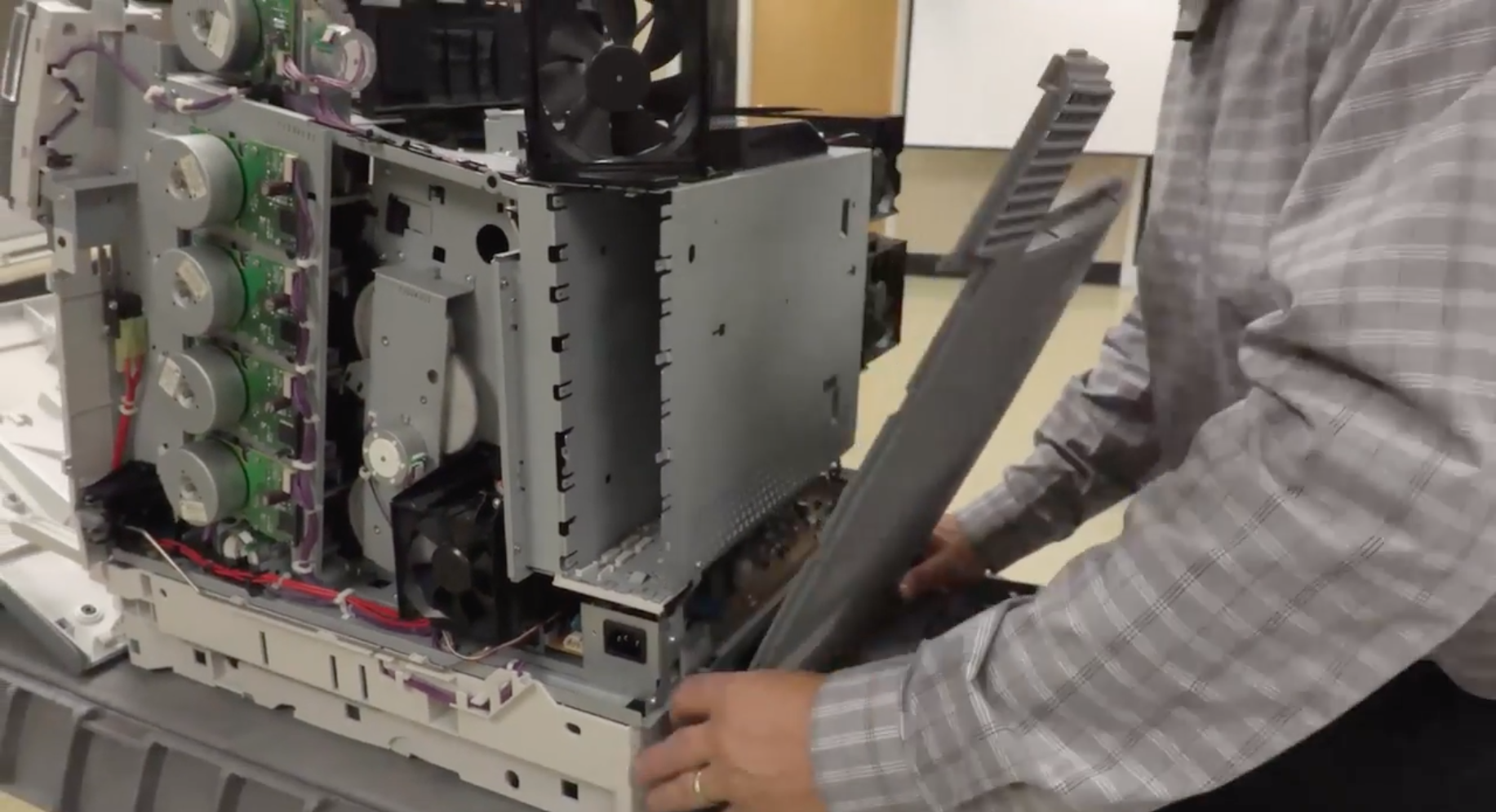 Depot International is dedicated to continual improvement in all of its environmental activities and sustainability initiatives that include:
Minimizing its carbon impact;
Prioritizing remanufacturing, reclaiming as much reusable material as possible;
Maximizing the recapture of raw materials in collections;
Measuring the impact of water and energy consumption and minimizing waste;
Promoting waste reduction throughout its operations;
End-of-life processing for all collected assets that cannot be remanufactured;
Recycling all cardboard, mixed paper, and metals where possible;
Exceeding global industry practices for responsible materials recycling.
Another OEM characteristic? A one-year warranty and never-ending support
Every Depot International printer part or printer carries a full one-year warranty. It is the longest warranty in the industry. Other remanufacturers offer six-month warranties or less and a review of those offered by Walmart, Amazon and others confirm that. "The warranty is the same as the warranty offered by the OEMs," Sinibaldi confirmed. "We offer one year on everything we do."
With seven warehouses in the U.S. and five in Canada, Depot International also has unique abilities to swiftly deliver to its dealers and customers in North America. "We are renowned in the industry for our worldwide distribution capabilities," Sinibaldi said. "Our comprehensive coverage and flexible distribution options provide the highest level of availability and efficiency."
With more than 200 employees, comprised of technically-rich support and customer service associates, Depot International can deliver on its promises. "We offer unparalleled customer service and support. Each and every Depot International customer has a personal sales and support representative," Sinibaldi said. "Rest assured that from sales and implementation to training, roll-out, and maintenance, we will be there to support your business and ensure your success."
That includes technical service and support, when and wherever it is needed. "We know how critical it is to have a part. When a printer is down, speed is important," Sinibaldi said. "It's even better if the customer can repair the device in the field, so someone has to be here to answer the technician's questions."
With customers from various sectors, including the BTA channel, MPS service providers and imaging supplies dealers, Depot International chose to provide support to these varied customers.
Again they seek the perfect fit for the customer. "The dealers can provide support for their customers, or they have access to our full-time technical support team of 16 people," Sinibaldi said. "For 22 customers, we are their call center. We provide triage, technical support, and any other information needed. We also offer a full training program."
"If your technicians are not trained and up-to-date on the latest methods for addressing printer issues, you may be missing out on important benefits," Sinibaldi explained. "You can't assume your technical staff has uniformly deep, extensive knowledge of your line of printers and multi-function devices. They may be familiar enough to service them on most routine calls, but they may quickly find themselves trapped in a corner when asked to diagnose and resolve more complex issues.
"Those complex issues, however, are often deal-breakers for your customers. This is why our effective, standardized technical training program is key to making sure your employees are qualified to repair the broad variety of issues that can come up in the field." Customers trust trained technicians more and Depot International's training includes:
Diagnosing issues quickly and accurately;
Handling more service calls per day;
Being smarter about ordering parts.
Customers are loyal to responsible technicians that get the job done quickly, professionally and requiring fewer callbacks—a huge benefit for customer retention and a powerful argument against lower-priced competitors.
Adding remanufactured printers to a dealer's inventory makes good financial sense, and is clearly accepted by the business customer and consumer alike. It's a good way to gain OEM-level respect with the use of remanufactured printers. Adding technical support for those printers, with the help of Depot International, will help retain those customers for longer after that printer has been used and reused.
Did you like this article about gaining OEM-level respect with remanufactured printers? Go to Depot International's website to make contact. You can also contact the writer, Tricia Judge for more information.
https://o1.rtcdn.net/uploads/2019/08/Magazine.png
995
994
Tricia Judge
https://o1.rtcdn.net/uploads/2020/07/RT-logo-old-big-old-jiazi-3.png
Tricia Judge
2019-08-02 14:03:41
2019-08-29 14:51:40
Getting OEM-Level Respect with Remanufactured Printers