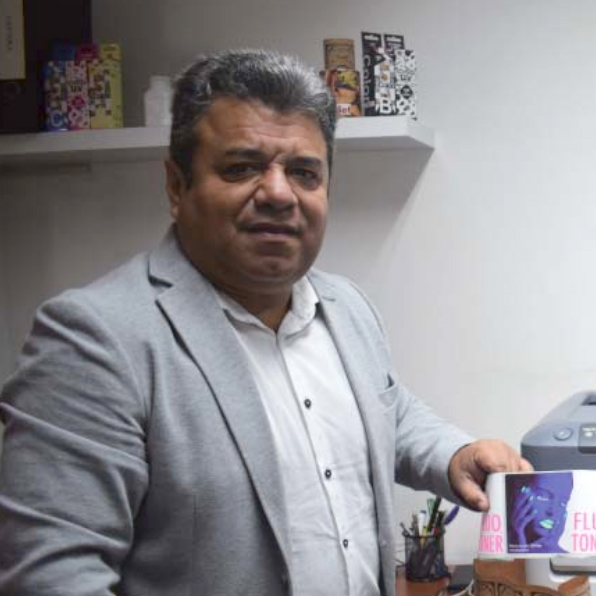 Remembering when Product Sales Increased
Remembering when Product Sales Increased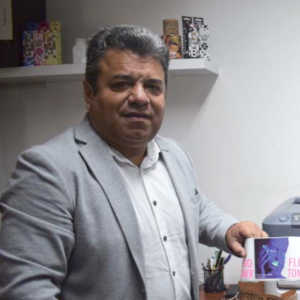 José Agüero (pictured) can remember when the sales of IT products increased in leaps and bounds, year after year for more than a decade. "We founded Sac Computer Telecommunications Providers in Lima, Peru back in 1997 selling original supplies and some computer accessories," he reminisces.
The startup business commenced in a small office conducting telemarketing to attract customers. There were only two people in sales and another operative in purchasing and the office. They had very few products in the portfolio but each had profit margins that currently only remain as a good memory. "In 1999, we expanded and opened a branch in the south of the country in the city of Arequipa and a year later in the north, in Trujillo." It was at that time Agüero began to import compatible ink cartridges, ribbons and some supplies for laser printers.
In 2003 Agüero became interested in the remanufacturing of toner cartridges, importing and selling wholesale supplies and accessories of pioneer brands in the industry. "By 2007 we started to consolidate our company by distributing UniNet products from Los Angeles and in June 2009 we opened, together with Uninet Imaging, a branch in Peru called Uninet Peru SAC the same business that still operates today."
Apart from distributing supplies to remanufacture cartridges of almost all brands for printers and photocopiers, and inks and accessories for continuous printing systems, Uninet Peru has a new product line. The ICOLOR digital printing devices prints labels on rolls and thermal transfer printers printing on t-shirts and various substrates. This creates added value and allows their clients to have greater benefits ahead of the competition.
Facing Challenges
Agüero understands challenges in tough markets. Positioning the UniNet brand in the consumables market, for example, was a challenge because many competitor brands had already entered the Latin America market. Agüero believes though, they have succeeded because they focused on their advantages. He claims the quality of the UniNet products is higher because it has been thoroughly tested before being launched into the market.
At the SOHO level, both new-built compatible and remanufactured cartridges have a respectable demand and acceptance. In the corporate segment and state institutions. However, OEM brands have captured more than 90 percent of the market, especially with outsourcing and MPS systems. This provides another challenge for the aftermarket.
Remanufacturing is also under threat. "We saw the problem on the horizon a decade ago and it is now a reality," Agüero says. "The proliferation of compatible Chinese finished products has captured a very significant market share." According to Agüero, cartridge remanufacturing had achieved national recognition in Peru. Skilled labor and accreditation were in place with state purchases being 20 percent of national production. This has all but been lost due to competition from poor quality, cheap and what Agüero calls "totally deficient" products entering the market.
A large number of compatible Chinese branded cartridges, of regular quality, have continued to come in at lower and lower prices.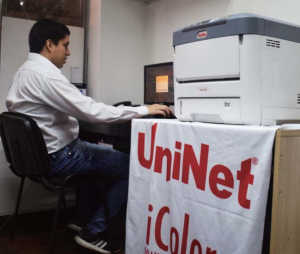 On the other hand, Agüero says the OEMs are doing their part to squeeze the aftermarket.  They are consolidating their largest corporate businesses with contracts of up to five years, preventing the entry by the aftermarket. To all this, there is the added threat of aggressive firmware updates by the OEMs.
On the other hand, Agüero says many private companies with ISO 14001 prefer remanufactured products. "If this market exists for remanufacturing, why does it not develop further?" he asks.
"The answer is obvious," he adds. "The Chinese compatibles are here to stay and the opportunity of owning and operating a well-equipped remanufacturing laboratory with qualified personnel is slipping away fast. The spearhead which should be targetting the planet's ecology is buckling. It could have been the driver to develop the industry in the future."
Read RT ImagingWorld magazine in Spanish.
Are you remembering when product sales increased? A one-day, intensive VIP Expo and Gala Dinner will be held in Lima, Peru on Thursday, July 9, 2020. This event is for industry leaders in Brazil to meet with leading suppliers mainly from China.
https://o1.rtcdn.net/uploads/2019/12/José-Agüero-Peru.jpg
596
596
Gustavo Molinatti
https://o1.rtcdn.net/uploads/2020/07/RT-logo-old-big-old-jiazi-3.png
Gustavo Molinatti
2019-12-18 14:20:47
2020-03-16 10:20:57
Remembering when Product Sales Increased