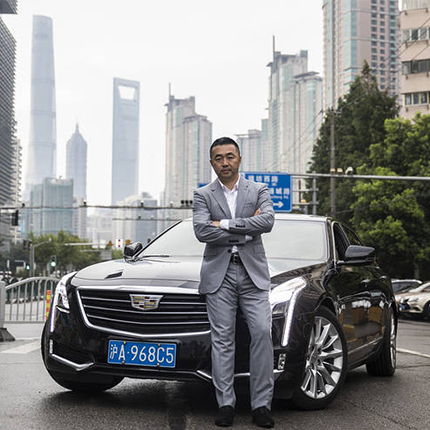 A Misplaced Australian in China – a different world view
A Misplaced Australian in China
I was introduced this way to an international forum by a good friend and highly respected authority who has the ear of global governments and leaders. He was trying to best describe how I left my Australian homeland eight years ago to settle in the global heartland of the printing supplies industry in Zhuhai, China.
It will probably be away 10 years before I venture back home permanently, so why did I stay? One thing is for sure, propaganda does not happen unilaterally. Like many, I was led to believe that the Chinese led the world in human rights abuse, that it was dictatorial, and the 1.415 billion people living here have no freedom and are incredibly poor.
Not true. I had to learn quickly that many lies have been told about China in the past. And still are being told.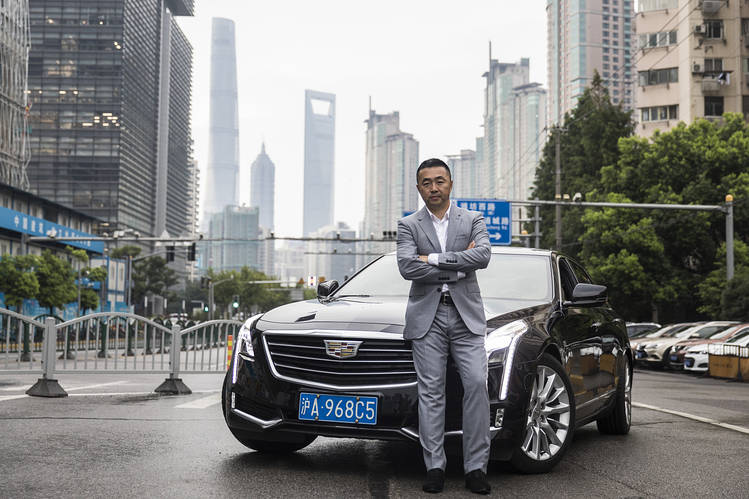 People here are wealthier than they were eight years ago when I first arrived. The middle class now numbers 400 million—more than the entire population of the US—and many drive the latest model BMWs, Mercedes, Audis and Teslas. General Motors sold 175,489 Cadillac-branded cars last year in China, making China surpass the United States as the premium brand's largest market worldwide. China is the biggest global market for three major US automakers. In 2017, Buick sold 1,229,804 cars in China, Ford sold 951,396 and Chevrolet sold 538,671—all manufactured in China with profits going back to the US. On that note, US-based Boeing predicts that Chinese carriers combined will buy 7,690 new planes worth $1.2 trillion over the next two decades. That will further boost the US economy unless the "trade war" sends the Chinese off to Airbus instead.
Sure, like anywhere else in the world, the poor are never far away from you. However, here in China, the cultural expectation is not to beg, but to find a task to earn some money. Many find themselves a cart and go and collect recyclable paper, cardboard, plastics and metals. Many have a smartphone in hand as they tow their over-sized loads.
The Chinese have immense respect and pride for their leader Xi Jinping. They would rather have him than many other choices of leader offered by western democracies. Government is viewed like the grandfather sitting at the family Sunday lunch table who is revered and respected because he has the best interests of the family at heart. Sure, China is tough on gambling (casinos are banned in mainland China), pornography, drugs, guns and crime.
Militarily, it's important to note the US has not won any wars or military interventions since WWII. Instead, it has suffered major defeats or created messes that it struggles to get out while spending trillions of dollars (mostly added to its national debt). China, conversely has invested those trillions into building infrastructure, the fastest trains in the world, landing a probe on the "dark" side of the moon and building better cities.
Do you remember where you were at the time of the Tiananmen Square protests in 1989? I do. And I remember how we collectively accused China of abusing human rights. Let me remind you more Americans have died from gunshots in the last 50 years than in all of the wars in American history. Since 1968, more than 1.5 million Americans have died in gun-related incidents, according to data from the U.S. Center for Disease Control and Prevention. 40,000 last year alone. Amnesty International is addressing it as the human rights crisis it is. I can walk the streets at night in many large Chinese cities with no fears at all.
Inventiveness and diligence are in the very DNA of the Chinese. They will find a work-around solution to meet your needs. They will cut corners and find quicker, cheaper ways to fulfil your requests. You do, like anywhere else, have to manage this and apply all due diligence if you want ongoing satisfaction. We should not reject China for all the preconceived opinions we may still hold. Rather, there may be opportunities here that can earn you money too.
---
Related:
Read other blogs written by David Gibbons
https://o1.rtcdn.net/uploads/2019/07/未标题-1-1.jpg
430
430
David Gibbons
https://o1.rtcdn.net/uploads/2020/07/RT-logo-old-big-old-jiazi-3.png
David Gibbons
2019-04-03 16:20:20
2020-04-27 08:59:15
A Misplaced Australian in China – a different world view