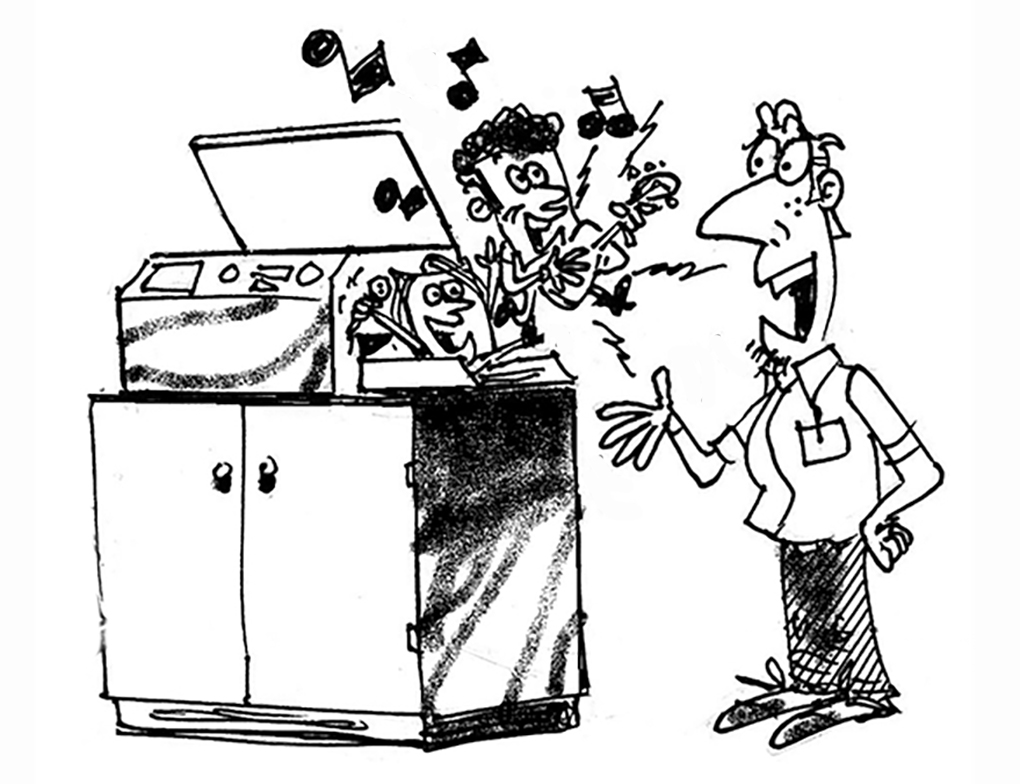 Annoying Paper Jams – They are Music to Berto's Ears
Annoying Paper Jams – They are Music to Berto's Ears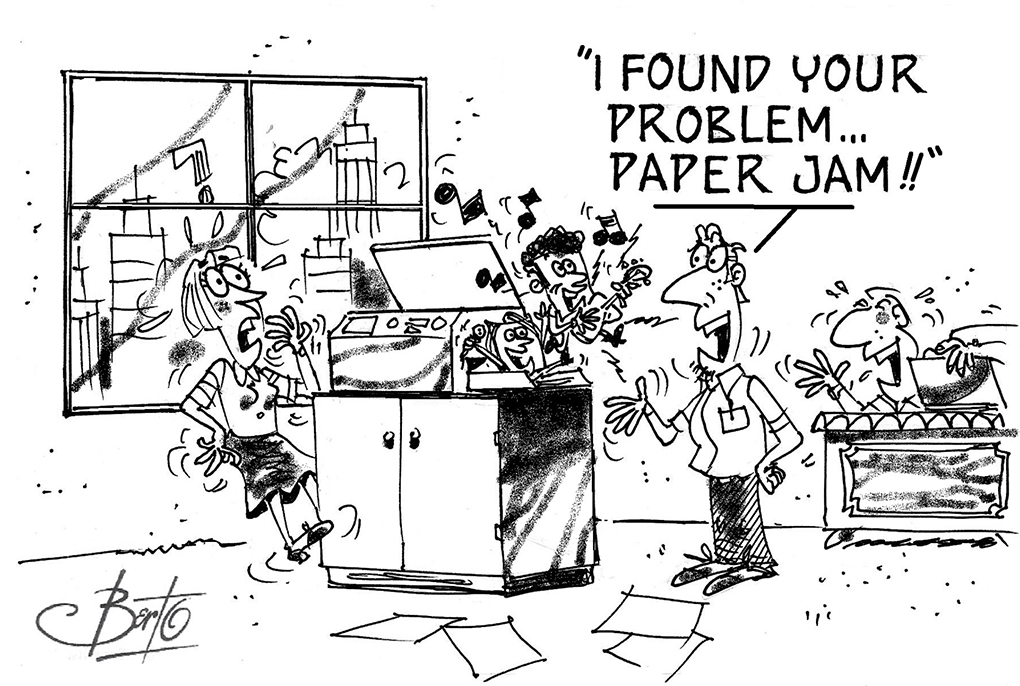 Printer and copier paper jams are among the most frustrating and annoying issues that can occur in an office environment. Paper jams can disrupt productivity, waste time, and even damage equipment. Dealing with paper jams is a common occurrence for anyone who works in an office or uses a printer or copier frequently.
One of the main causes of paper jams is the use of low-quality or damaged paper. When paper is worn or damaged, it can become misaligned, causing it to get stuck in the printer or copier. It's important to use high-quality paper that is designed for your specific printer or copier to reduce the likelihood of jams.
Another common cause of paper jams is the use of the wrong paper size. If the paper size is not compatible with the printer or copier, the paper can become misaligned and cause a jam. It's essential to check the printer or copier's specifications to ensure that you are using the correct paper size.
Improper loading of paper can also cause jams. If the paper is loaded improperly or not aligned correctly, it can become jammed in the printer or copier. It's essential to follow the loading instructions provided by the manufacturer to avoid this issue.
Regular maintenance and cleaning of your printer or copier can also help to prevent paper jams. Over time, dust, debris, and paper particles can accumulate in the printer or copier, causing paper jams. Regular cleaning and maintenance can help to keep your printer or copier in good working condition and reduce the likelihood of jams.
Jamming is Music to Berto's Ears
RT's resident cartoonist, Berto, has seen the funny side of "jamming in the office" in this cartoon. In his view,  the level of annoyance a musician who is "jamming" away may be a lot less annoying than a paper jam.
True, if the musician is playing loudly that may be very annoying to those trying to get work done. On the other hand, if the musician is jamming could be perceived to be an enjoyable part of the musical atmosphere.
However, both kinds of jamming can be downright annoying.
---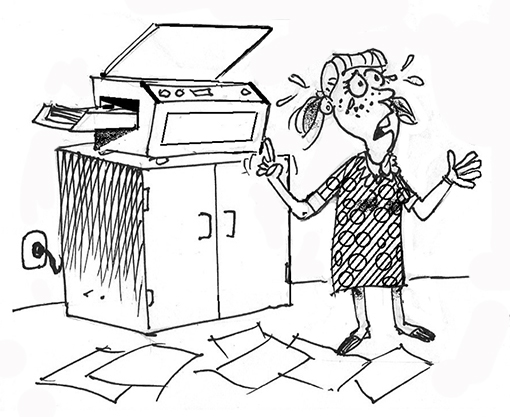 Cartoon #109: Annoying Paper Jams – They are Music to Berto's Ears
Berto's previous cartoon #108: Printing 1000 Pages by Mistake- Berto Hits the Button
Who is Berto? And where can you see more of his work?  Click here.
https://o1.rtcdn.net/uploads/2023/04/Paper-Jam-Berto-thumbnail.jpg
784
1020
Berto Valenzuela
https://o1.rtcdn.net/uploads/2020/07/RT-logo-old-big-old-jiazi-3.png
Berto Valenzuela
2022-05-25 17:11:55
2023-07-25 10:26:36
Annoying Paper Jams – They are Music to Berto's Ears