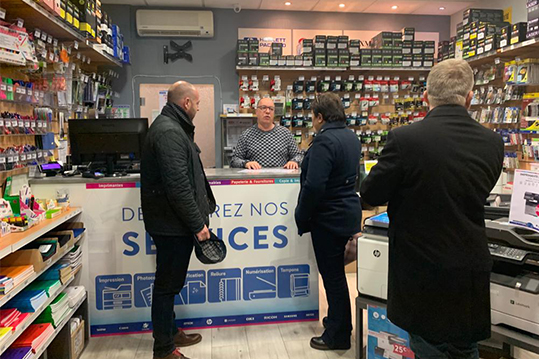 Franchises and Pricing: The Cartridge World Solution
Franchises and Pricing: The Cartridge World Solution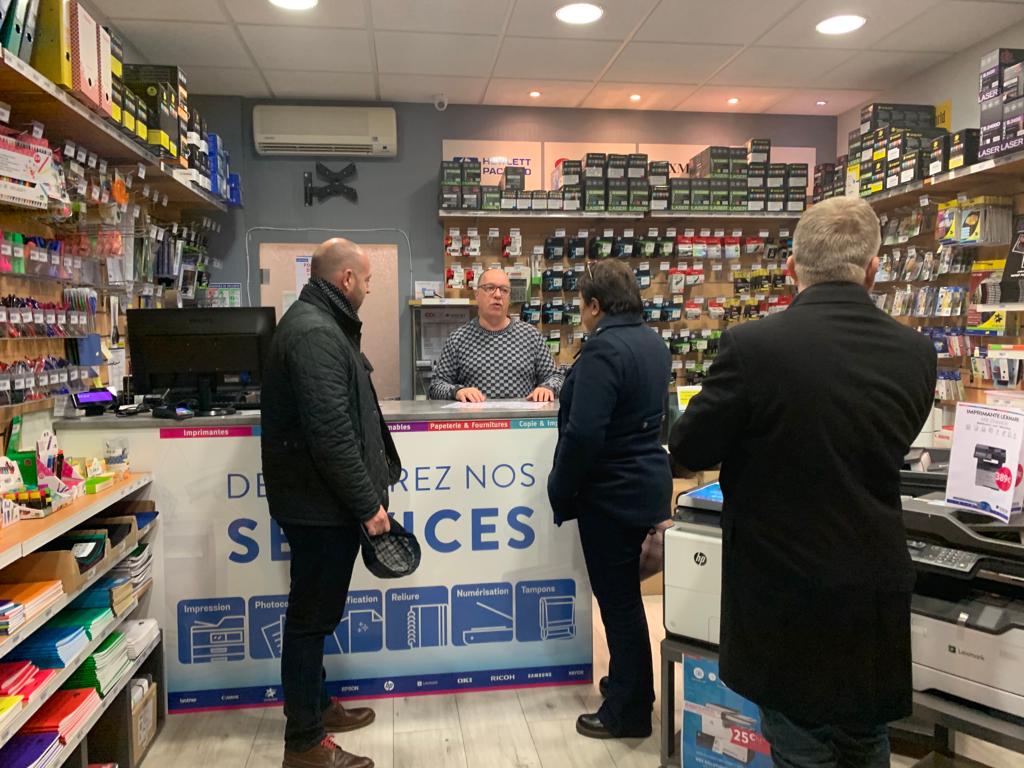 It seems these days everyone is focused on price. Whether it is the global rising cost of everyday items that we take for granted such as energy, fuel for our vehicles, or our grocery shopping. The cost of everyday living is a growing concern. But is it the key driver for making purchasing decisions? Recent data would suggest, yes, it is, even for printer consumables.
There are so many competitors in our industry, and it is easy to get dragged into price wars. Cartridge World has never worried about being the cheapest. We do not position our product against the cheapest in the market as this is not a sustainable business model.
Every brand will claim they have the best quality at the best price, but these are not messages we use in our marketing. We are a mature brand and one of the most resilient given we have been trading for over 35 years. Instead, our Master Franchisees and Franchisees offer services and solutions that enable customers to reduce their printing wastage and printing costs.
Historically, when positioning the Cartridge World brand, the products had been pitched as a percentage saving versus the OEM. In the early days, our USP was that we could offer savings of up to 60% versus the OEM when customers had their cartridges refilled or remanufactured.
This, along with the environmental aspect was a huge draw for customers, and even resulted in a dawn of competitors in the UK trying to mimic what we did, and how we marketed the business. Our products are still positioned to save compared to the OEM product. However, due to changes in OEM products, such as ink cartridges getting smaller (HP 302 versus the Goliath HP 78) resulting in lower OEM prices, the potential saving for end users is no longer 60%, but it is now around 30%.
Printing technology has developed quickly with the introduction of smart chips, faster print speeds, improved print quality, and more functionality for end users. As print technology advanced, remanufacturing became more advanced, and the industry changed accordingly. In reaction to this, our business model changed with a shift from in-house remanufacturing to the supply of finished goods, working with globally approved suppliers.
This shift released technicians from the back of the store, a place where they were able to upskill and become salespeople focusing on selling our services and solutions. It coincided with Cartridge World launching operations such as CW Print Services; a multi-tiered MPS program. This was then followed by the Why Buy a Printer Program.
We saw an opportunity to develop new business models where the franchisees would have the ability to have ownership of the printers they serviced and place more printers in their clients through contractual business creating more stability. This was a strategic business move as customers were becoming more focused on the price of the consumables, and not on the bigger picture of their overall printing costs. This is where we were able to come in, conduct a print fleet assessment, and show customers how much we could save them monthly with no discussion about the price of the cartridge. We focussed on the solution and service we were offering.
So, we helped our customers save money on their printing costs and reduce their wastage in printing.
For the franchisees, it is important for them to have a profitable business. This is achieved by operating the Cartridge World system correctly, through building a guaranteed annuity by placing printers and having access to supplies products at the right price.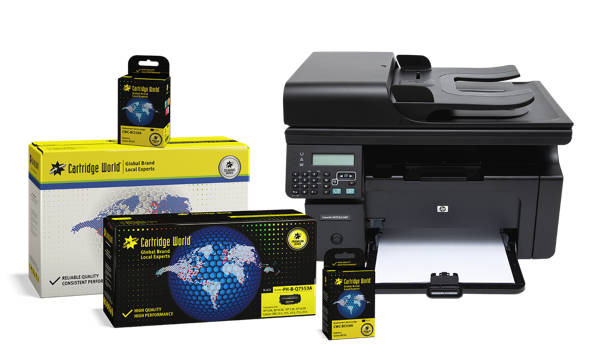 There is however a balancing act when it comes to price and quality. The product needs to be the right quality at the right price. Over the years we found that product quality from approved suppliers differed, with inconsistency from one batch to the next. It was easy to get caught in a trap where you push the supplier for a lower cost price, and their reaction would be to reduce their costs, normally by using cheaper raw materials which resulted in a reduction in print quality performance.
All of this led to the establishment of the Cartridge World Global Procurement Centre (CW-GPC) in 2015. This gave us the ability to monitor the quality of the products being supplied in Cartridge World branded boxes through a triple-stage quality control process. This enabled us to deliver products to our Masters and Franchisees at a competitive price. It enabled them to make a good profit margin on the supply of Cartridge World branded premium products.
Cost pricing of products clearly has an impact on retail pricing, especially at a time when prices are continually increasing. An increase in cost has a negative impact on business with profit margin erosion unless the retail prices are adjusted in line with the cost increase. However, unless the relevant OEM prices are increasing proportionally, the cost saving versus the OEM is harder to maintain. There may be a temptation to look for cheaper suppliers, but this is difficult if all suppliers are impacted by the same increases in raw materials for example. This all comes back to how we position the brand and our products, services, and solutions.
Our contracted business models such as the Why Buy a Printer Program allow us to position Cartridge World against other VARs, not just against a cartridge reseller, as we are offering a service to customers, and not focusing on the sale of a cartridge.
So, through the supply of products from our Global Procurement Centre and approved suppliers, and our brand name, operating system, and business models, we provide a unique opportunity for franchisees to grow a successful business with achievable profit margins. Franchisees joining the brand can expect to start a business with a payback period of 2-3 years, recurring income to support an above-average lifestyle, high quality, high-margin products, affordable investment, and a turnkey solution.
---
*This article is originally published in RT ImagingWorld magazine Issue 125. Click here to download a free PDF.
Related:
Comment:
Please leave your comments below for the story "Franchises and Pricing: The Cartridge World Solution."
https://o1.rtcdn.net/uploads/2023/05/Mike-final.jpg
359
539
Mike Hemming
https://o1.rtcdn.net/uploads/2020/07/RT-logo-old-big-old-jiazi-3.png
Mike Hemming
2023-05-12 14:23:19
2023-05-12 14:24:06
Franchises and Pricing: The Cartridge World Solution