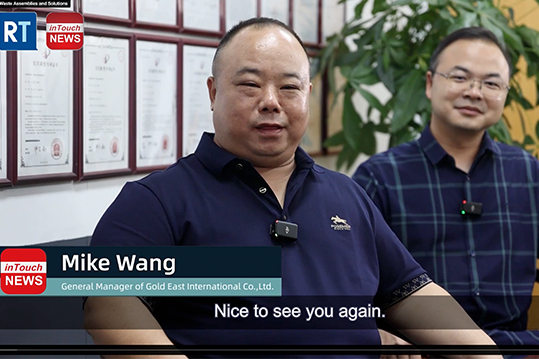 Gold East Attracts New Customers with Part Box Waste Assembly Solutions
Gold East Attracts New Customers with Part Box Waste Assembly Solutions
China-based Gold East has attracted many new dealers and resellers looking for Part Box Waste Assemblies used in Kyocera TASKalfa 2552ci and 4053ci devices.
Launched in 2016, Kyocera TASKalfa and ECOSYS models have been popular with consumers who print large quantities. These A3 models are known for their outstanding durability.
So, what has caused this spike in demand for these Part Box Waste Assemblies? David Gibbons visited Gold East to find out himself.
Gold East's boss Mike Wang and sales director Andy Xie had a candid talk with David Gibbons. They answered Gibbons' questions with detailed explanations.
Have you solved the riddle about why you have found so many new customers looking for a solution for Kyocera Part Box Waste Assemblies?
After a thorough examination, we found that poor quality compatible toner powders and, in some cases, the wrong toner powders have been used. This has caused damage to the waste assemblies.
How can toner powder damage the part box waste assembly? And how does this all help your customers?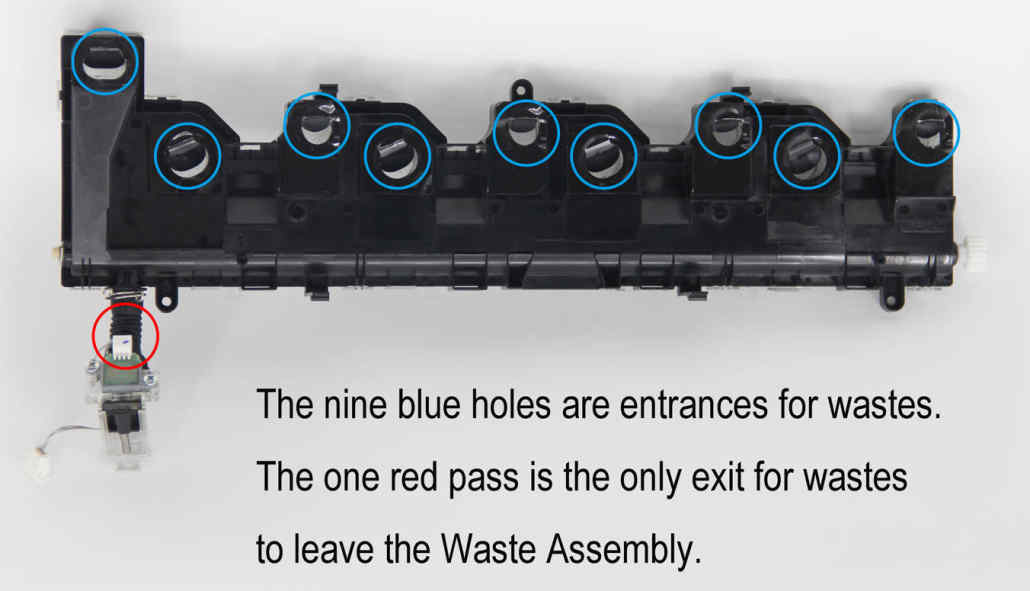 There are 9 entrance points, but only one exit point.
The waste powder, along with paper dust and other small solid wastes are collected from the transfer belt and the 4 color drum units. Anyway, these wastes enter the waste assembly through these 5 holes.
At the same time, the waste developer powder from the 4 developer units also enters the waste assembly from another 4 holes.
Now watch carefully. A 10mm wide rubber tube connects the waste assembly to the waste toner box. It is the only point of connection. There is also a single spring inside this tube. So, as you can see, the tube itself is very narrow.
The copier requires being fed with high-quality toner powder. Now, if the percentage of waste toner is high, or toner powder does not flow smoothly, or there is too much paper dust, you can understand that the waste can easily block in the tube. This is a real problem.
Why did it take so long for distributors to discover this problem and then come looking to be your customer?
There are three reasons for this:
Firstly, as with any new device, most customers prefer to use the original cartridges during the warranty period.
Secondly, customers may have noticed the problem, but they thought it was just a regular replacement and maintenance;
Thirdly, the problem often happens after multiple toners have been used and for most customers, it has taken some time to find the problem.
We discovered the problem very early on because we always do life tests on our toners. We do this testing to simulate the experience end-users will have with their devices.
Now, it is interesting to note, David, that we too noticed this clogging problem in this tube way back before the industry did.
During our regular series of 100,000-page life tests with one of the compatible toner powders we were testing, a strange noise could be heard in the test machine in our lab.
We opened the machine to check and found the waste powder exit on the transfer belt was blocked.
We also found the rubber soft tube on the Waste Assembly was broken. But there was more. The cleaning screw that moves the wastes had been severely worn too, and the elasticity of the spring in the rubber tube was reduced.
So, you could expect these were the reasons why the waste could not fall into the waste toner box.
Many machines were badly damaged. Are there any solutions to solve that?
The only solution was to replace the gear and the cleaning screw of the transfer belt unit and the Waste Assemblies.
We knew the real problem was the impact the quality of the toner powder was having when on the lifespan of the spare parts.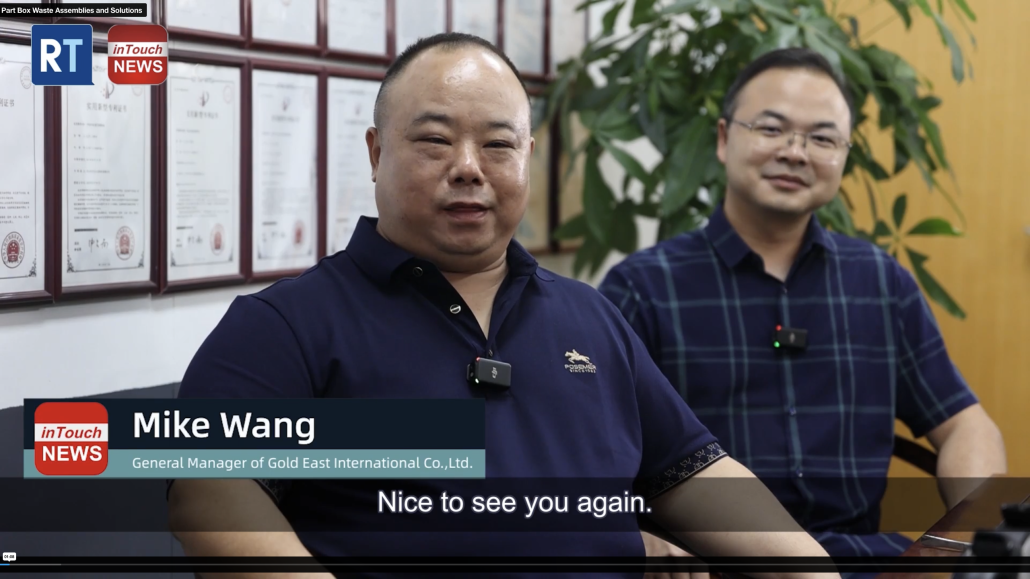 Toner powders on the market are different in quality and costs. we never sell a toner until we test it first.
We never release a toner without rigorous testing. That's why we have found new customers because they want a reliable, trusted supplier.
Can these problems be recognized without running multicycle printing tests?
Unfortunately no. Here at Gold East, we conduct intensive continuous testing. That's between 5,000 and 7,000 pages every day. You can come and see it for yourself in our lab.
When Kyocera first released these copiers back in 2016, selling consistently reliable quality toners was our principal business here at Gold East. We help our new customers fix their problems. You can get top-quality parts and toners from us as well.
What did you do to solve this Kyocera toner problem?
Ever since 2016, we sourced a range of toner powders. We conducted life tests on each to select the most suitable toner powder for the machines.
I want to repeat this key point. Because A3 copiers have such high page yields, you often can't find any problems unless you run significantly long test-print runs.
We usually print 100,000 to 300,000 pages in a test for each toner powder.
After such thorough testing, we eventually found the most suitable toner powder for these Kyocera copiers. The toner powders we supply have had outstanding performances and yields, with no part failures. More importantly, they get the thumbs-up vote of confidence and approval from our customers.
Does this mean customers using your toner cartridges don't have to worry about Part Box Waste Assembly damage caused by toners?
You are right. For many years now, we have very satisfied customers using this product.
I'd like to point out that the word has gotten around that we have the best compatible solution THAT WILL NOT HARM THE COPIERS. This has earned us the trust and loyalty of many new customers.
Our own long-term tests prove it.
---
Related:
Comment:
Please leave your comments below for the story "Gold East Attracts New Customers with Part Box Waste Assembly Solutions."
https://o1.rtcdn.net/uploads/2023/06/Gold-East-final.jpg
359
539
David Gibbons
https://o1.rtcdn.net/uploads/2020/07/RT-logo-old-big-old-jiazi-3.png
David Gibbons
2023-06-09 10:42:27
2023-06-17 23:26:12
Gold East Attracts New Customers with Part Box Waste Assembly Solutions