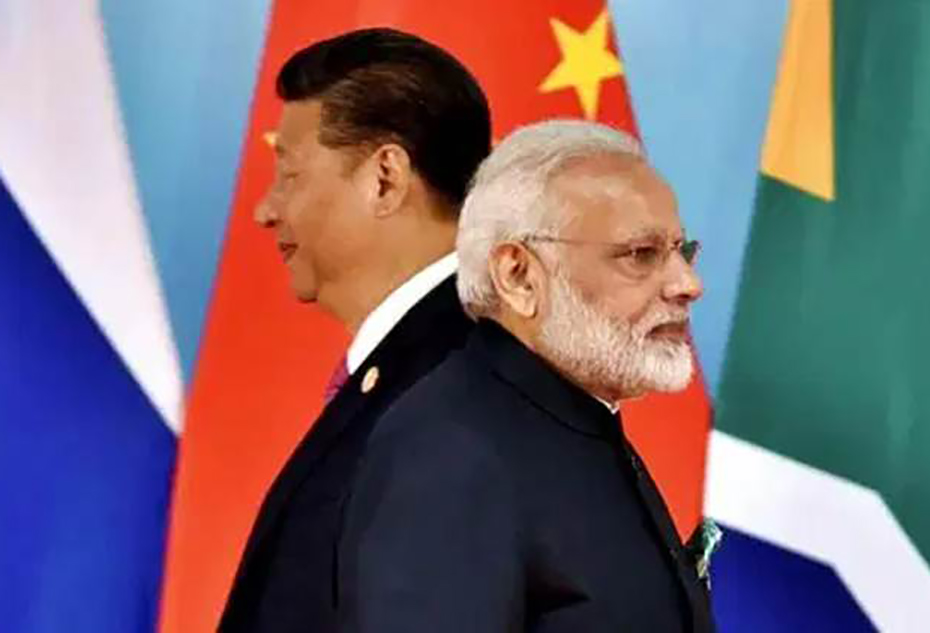 Is India Ready to Cut Imports and Develop Manufacturing?
Is India Ready to Cut Imports and Develop Manufacturing?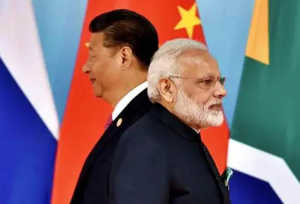 The recent spread of COVID-19 and the following lockdown have shaken the Indian industry as never before. Even the wars between India and Pakistan, and India and China, did not affect the industry to the same extent.
Closely following the pandemic is the clash between India and China over border-related issues.
Unlike in 1962, India depends upon China for 80% of tech components, raw materials and related products.
India has already banned imports of some electrical and telecom products from China and also some Sino-Indian projects have been shut down. Imports of imaging products have not yet been banned, but with the additional tariffs and taxes being added to black toner powders coming from China and Malaysia, the Indian government may impose similar taxes on other imaging products from China.
IT begs the question: Can the Indian imaging industry get going without imports from China? It implies Indian entrepreneurs can "Make In India" the products that are currently imported from China. Alternatively, the Indian industry must look for alternative sources in the likes of South Korea and Japan.
To find answers Imaging Solution sought opinions from the key imaging supplies industry players.
Can India manage without importing from China?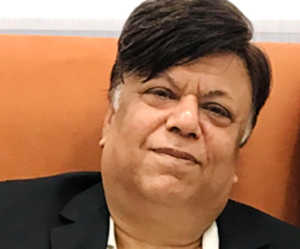 Pramod Rajpal (pictured), from ProDot, says, "Yes, the recent strained relationships between India and China have disturbed the normal rhythm of imports from China and have in turn diverted the focus towards indigenously manufactured goods. It has certainly impacted business operations for the manufacturing sector in India because now we're made think of manufacturing the same things in India. Importers too now have to explore other countries for the same materials."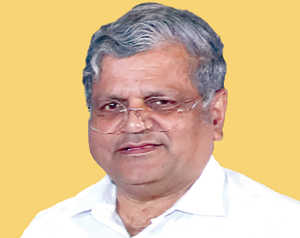 Sanjeev Mahajan (pictured) of Prime Success Company, says, "Almost 95% of the imaging consumables and components are imported from China, and less than 5% are locally manufactured. Even the locally assembled laser toner cartridges use 100% Chinese-made components.
As of now, there has been no ban on imports of imaging consumables and components from China. There is only an informal and undeclared delay at the Indian ports in clearing imports from China and an insistence on 100% inspection of all containers, which is also being relaxed. These restrictions hurt the Indian importers, not the Chinese exporters. There is no effective choice for Indian entrepreneurs. It's our hope the business will get back to normal soon.
Though no ban has been imposed on imports of imaging consumables and components coming from China, the Indian government has stated that it strongly supports "Made in India" and promotes Atmanirbhar Bharat. To help buyers, "Made in India" products are listed and the country of origin must be prominently displayed. So, China-made printing consumables including toner cartridges are not banned or prohibited."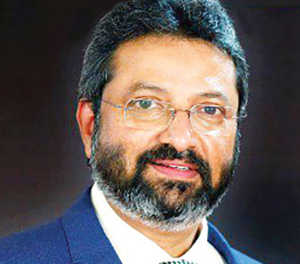 Masood Khan (pictured) of Image King, says, "India's Covid-19 infection rate is still very high and it is at present the second most infected country in the world. The consequent lockdown has affected both lives and businesses. According to international and domestic data, imports of toner cartridges decreased significantly during post-lockdown although there are signs it has started picking up recently. In India, we don't have the right manufacturing facilities to make OPC drums, blades, PCR, MR, empty shells, etc. Only two companies in India are manufacturing toner powders but even these companies import raw materials from China.
Indians should stand with their government to fight against any country which tries to occupy our land. We should support the anti-dumping duty on toner powder and stand united to impose a ban on the import of Chinese products. But our priorities at this moment are to protect the country from Covid-19 and to generate investment to build infrastructure, plants and machinery, technology and raw materials. This will take several years. In the meanwhile, the unofficial ban on Chinese imports will cause major hardships for all importers. In this case, Indian businessmen are the ultimate sufferers. They are burdened with the payment of unexpected port detention charges on containers. The Chinese are the least affected. Detention will also deliver a loss to the government of India by way of delays in remittances of customs duties and GST. In my opinion, our government should have taken planned actions in a way that would benefit both the Indian businesses and the government."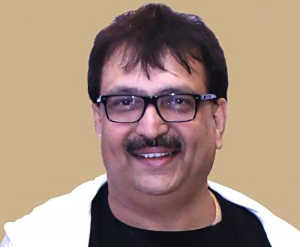 Rohit Shah (pictured) of Jet Tec Info-Consumables, says, "As a result of the recent developments, there are going to be some challenges while importing goods from China. Initially, it will affect the supply chain for some time as the nation has just started opening up businesses that were closed until recently. There is a challenge for most industry players while planning their purchases and sales. The nation comes first. So, I will not question the steps taken by the government. Rather, I will think about how we can address this situation. At JetTec, we always believe that whenever there is adversity, there is an opportunity. This difficult situation has made all of us Indians think and look for long-term alternatives."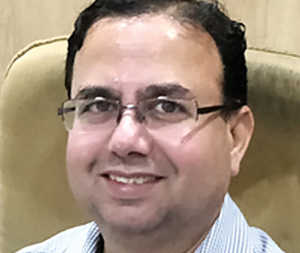 Shashank Ruiwale (pictured) of Indigo Prints, says, "The current crisis should motivate the local industry to get into manufacturing. Imports are now getting difficult, but I think it will give impetus to local manufacturing. Anyway, it is good to know that DPIT (Department for Promotion of Internal Trade) is active on identifying products for the local manufacturing and has already started sincere interactions with the industry associations to frame policies to support local manufacturing."
Gaurav Khetterpal (pictured) of Greenlam, says, "India is heavily dependent on imports for imaging consumables majorly from China. However, the recent tensions between the two countries have escalated a discussion on whether to allow imports from China or not. There has been no such ban on imports by our government as of now, but they are getting stricter on importing the imaging consumables and other products in order to boost the local manufacturing and reduce over-dependency on China and other countries. Due to this reason and recent pandemic, the business operations the small and medium-size business in India has been severely affected. The Indian government has decided to review all the imports from China, by giving them a clear message not to indulge in any unfair practices and make India a dumping ground for low quality and cheap products. In the coming months, we will see major disruptions related to imports such as levying anti-dumping duty, mandatory BIS, etc to encourage manufacturing in India. The government is already planning to impose anti-dumping duty on imports from China, Malaysia, and Taiwan, which is not a good sign for our industry. This will make local refilling more uncompetitive and less profitable for hundreds of refillers who will be forced to shut businesses as customers will shift to new compatible cartridges."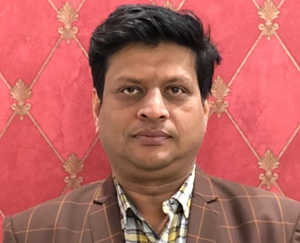 Tarun Gupta (pictured) of Goel Imports, says, "As of now there is no ban on imports from China, but speculations are rife about a ban. As far as manufacturing in India is concerned, Indian entrepreneurs have the capability to manufacture domestically, but it needs time and a lot of dedication."
Anil Aggarwal of Pana Corporation, says, "So far the government has not imposed any ban on importing imaging products from China. However, even if the Indian government bans imports from and exports to China, talking from point of view of our own company, we will still stay strong since only 10% of our imports and exports are from and to China. We also have alternative sources for importing the necessary products."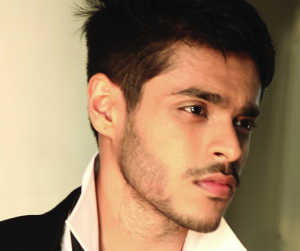 Aryan Goel (pictured) of Aryan Trade World, says, "As of now, we have not seen any impact of the ongoing frictions between India and China on the import of imaging industry products. Anyway, imposing heavy duties or banning imports from China will be unviable, because in India we don't have such a mature manufacturing infrastructure to replace the imports from China."
Dhruv Mahajan (pictured) of Zhuhai FAST and RT Media's Regional Partner in India, says, "As for the aftermarket imaging consumables, 95% is imported and only some bulk toner is made in India. Even for bulk toners, the manufacturers in India use imported raw materials (from countries like China, Japan, etc) as they are preferred over locally made raw materials. Also, the government is not going to ban imports from China or any other country being WTO signatory. However, the govt wants to encourage Made in India products under the Atmanirbhar Bharat. It's going to take at least two years before local production rises to the expected levels. The government has not officially banned imports, but the overzealous port and customs officers are delaying the release of shipments from China unofficially. This has hurt the manufacturers, both MSME and MNCs, and damaged our national image as a preferred destination for foreign investment."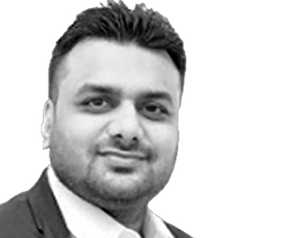 Sandeep Sanghvi (pictured) of Itone, says, "As far as I know, there is no ban on imports at the moment, but there are delays in clearing the shipments coming in from China. What we do know at present is that there could be some anti-dumping duty on mono toners. Any steps taken by the Indian government in the national interest are commendable and supported by us all."
Gaurav Khetterpal of Growlam, says, "In my opinion, it will be difficult to manufacture cartridges without external support, because we need to match the quality standards in order to sell our products, so technical collaborations would be required with overseas suppliers so that the desired quality can be achieved. The parts required to manufacture a cartridge are also imported, so we need to produce the right quality domestically which needs a lot of systemic changes."
Gaurav Jinturkar of Splashjet, says, "In the short-run, the industry will definitely face some challenges due to restrictions on imports from China, but we feel that it will open a window of opportunity for the domestic manufacturers and that will lead to self-reliance. We, at Splashjet, as an inkjet inks manufacturer, are hardly dependent on imported consumables. As a part of the industry, it's our fundamental duty to stand by the government and rise to the occasion. While the outright ban is debatable, we have to prepare ourselves for self-sufficiency."
B B Somani, Gloima Pune, says, "First of all let me make it clear that the Indian government has not banned imports of raw materials from any country, but anti-dumping duties have been levied on imports from China and Malaysia and started 100% inspection of all the shipments from China. There is nothing wrong with government levying anti-dumping duties to protect the domestic industry. Every country follows this norm which is allowed by WTO."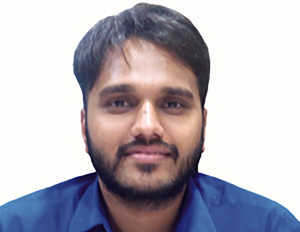 Deepesh Patel (pictured) of Jet Technologies, says, "Government is considering anti-dumping duty on the import of mono toners, but has not yet finalized or announced. India as of now cannot do away with imports from China because most products and components have to come from China."
Can India locally manufacture the necessary imaging consumables without external support?
Masood Khan, Image King, says, "India is capable of manufacturing many things. The best example is we manufacture our own rockets, missiles, and most of our defence equipment within India. Manufacturing toner cartridges, parts, and toner powders are not rocket science, but it takes some time for the local manufacturing ecosystem to gear up to that level."
Sanjeev Mahajan of PSC, says, "To put it frankly, the Indian manufacturers cannot successfully compete with Chinese exporters of aftermarket printer consumables in terms of product quality, range, speed of launch of new products, R&D and above all on prices, in the present set of conditions. Low prices are the main priority for 95% of the Indian importers.
"Note, the majority of OEM printer consumables are also made in China. Indian entrepreneurs to successfully make toner cartridges and printer consumables in India under the ATMANIRBHAR INDIA and MADE IN INDIA have to necessarily partner with one of the Chinese manufacturers. So a total ban on imports from China is impossible."
Anil Aggarwal of Pana Corporation, says, "Talking from the general perspective, as far as domestic manufacturing is concerned, Indian labor, though cheap is not yet skilled enough to develop products of international standards and secondly there is a shortage of raw materials and components in India. We need a lot of changes in the domestic infrastructure and the labor ecosystem before making India a self-reliant manufacturer. So the idea of total domestic manufacturing is still a far off cry in India. To become self-reliant, we also need determination from the Indian businessmen to purchase only Made in India products, but unfortunately, most Indians lack such as a spirit."
Rohit Shah, Jet Tec Info-Consumables, says, "As far as the question 'whether we can locally manufacture cartridges and other consumables in India or not?' is concerned, my answer is a definite Yes. Whether one needs external support or not depends on which product one tries to manufacture in India. Of course, external help will make things work faster and smoother."
Dhruv Mahajan of Zhuhai FAST and RT Media Regional Partner of India, says, "No, the Indian manufacturers are not strong enough to compete successfully against Chinese exporters on quality, patents and above all price which is the main priority for most Indian importers today. Also, the India imaging industry is scattered with too many players with no dominant domestic player.  Local manufacturing in India will be feasible only when at least one top global leader starts manufacturing in India preferably in association with a local player."
Sandeep Sanghvi, Itone, says, "Yes, the local manufacturing of imaging consumables is possible, but it essentially needs the government support. And it is necessary that such manufacturing should offer quality which is competitive globally. Some imaging consumables are high technology items that require precision and technical expertise. Currently, the Indian manufacturing industry is at a nascent stage and joint ventures with foreign players backed with government support could speed up the process. For example, 35 years back China was in the infant stages of manufacturing, but in the last three decades with tremendous support from their government in technical and financial aspects China has transformed into a global manufacturing hub."
Gaurav Khetterpal, says, "Honestly speaking, at the moment, the pricing and quality of the India-made products cannot be matched with those being imported from  China. There are no immediate alternate sources for China at the moment. There are some other sources but their imaging consumable products would be too expensive. We need to explore other less expensive sources like Vietnam and try to source these products which are as efficient as those of China."
Gaurav Jinturkar of Splashjet, says, "The growth of manufacturing in India will be a step-by-step, long-term process, just as it happened in China. Indeed, we are very much capable of becoming a manufacturing giant over time."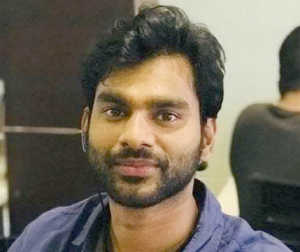 Anoop (pictured) of Blackdots, says, "The dispute between India and China has not affected our imports so far, and we hope the positive situation will continue. We, in fact, love to purchase from the Indian manufacturers, but unfortunately, the Indian ecosystem is still not advanced enough to domestically manufacture imaging products with the expected quality at reasonable prices. There are a few domestic manufacturers in India, but their quality is still inconsistent and below standards, compared to what we can get from China. It will take several years before India could rise to the levels of China when it comes to manufacturing. So currently, we have no option other than importing from China."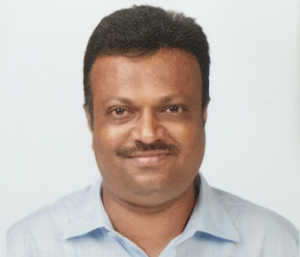 Asit Choksi (pictured) of PTDL, says, "India has the capacity to become a global manufacturing hub, but it needs determination on the part of manufacturers, the government and then the buyers. Our goal should be to develop in steps a domestic manufacturing system, and then improve it further to become a global manufacturing hub."
B B Somani of Gloima, says, "Yes, Indians can very well manufacture cartridges and other consumables provided they change their mindset from local to global. This is the basic and fundamental difference in the approach between Indians and Chinese. Indians are more intelligent and honest but think only from the local market point of view."
Deepesh Patel of Jet Technologies, says, "Regarding mono toner powder in India, there are already 3 factories which are providing good mono toner for HP laser printers but when it comes to toner powder for Samsung, Brother and Kyocera printers, importers still need to source from China or other countries. In terms of components like OPC drums, blades and other consumables even the Japanese and Korean companies have their manufacturing plants in China because of cheaper labor and better manufacturing infrastructure. The current Indian manufacturing system is not mature enough to manufacture the products domestically and it will take several years to become self-reliant in manufacturing technology products."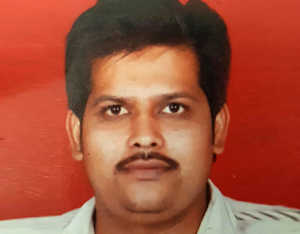 Prashant Bhansali of HCR Info Consumables, says, "Govt has imposed special anti-dumping duty on importing mono toners which made them about 15% costlier, but on cartridges, drums, etc they have not yet imposed extra duty. The government should first develop the manufacturing infrastructure in India, before imposing extra duties. Without taking such measures, imposing duties blindly can only increase the cost of products because we in India are totally dependent on imports from China."
Shashank Ruiwale of Indigo Prints, says, "The answer is Yes and No. We need large investments and a powerful drive to make India a manufacturing hub that could commercially compete with China. This needs strong support from the government in terms of capital subsidy and developing the infrastructure."
Can India depend on overseas sources as alternatives to China for importing imaging consumables?
Pramod Rajpal of ProDot, says, "Yes, due to import restrictions from countries such as China, importers are now looking for alternate sources to buy their goods—finished goods or raw materials. Alternate countries such as South Korea, Taiwan, Malaysia etc are now emerging as suppliers for imaging consumables.  ProDot is also looking for new suppliers, domestically and internationally."
Sanjeev Mahajan of PSC, says, "It's not possible to depend on other alternative overseas vendors, as other countries (such as Japan, Taiwan, etc) too, are not totally independent, but depend on Chinese components. Next, the OPC drums, bulk toners, etc made by the Japanese and Korean manufacturers are too expensive.  So we have NO CHOICE but to continue to import from China."
Masood Khan of Image King, says, "There are only a few toner powder manufacturing units outside China who can provide us imaging consumables of required quality and quantity, but their prices are too high due to higher labor and manufacturing costs. Their production capacity is also too low and very difficult to meet India's large consumption and demand. So, China remains the prime source at the moment."
Anil Aggarwal of Pana Corporation, says, "Ours is the only company which imports only 10% from China but exports 90% to China. We import from and also export to several other countries globally. So even if the Indian government imposes restrictions on imports from or exporting to China, our company is not affected and we are strongly positioned and highly independent."
Rohit Shah of Jet Tec, says, "To be honest, there are limited alternative overseas sources to China, for imaging consumables. Japan and European countries can provide all the products that we need, but our traders and customers cannot afford to pay such high prices."
Dhruv Mahajan of Zhuhai FAST and RT Media Regional Partner of India, says "The global imaging consumables and components industry are China-centric and China is the dominant source for all components for the buyers in most other countries. That makes importing import imaging consumables (or even components) from other countries sources costly, infeasible, uncompetitive, and foolhardy particularly in our extremely price-sensitive market, as thousands of importers sell only on low price. To some extent, only the Japanese OEM bulk toner factories can supply to India under Indo-Japanese free trade agreement but they too are 25-30% costlier than China-made bulk toners."
Sandeep Sanghvi of Itone,  says, "Yes, we can depend on other alternative overseas sources for imaging consumables and Itone is already dealing with alternative overseas sources. If the Indian brands stand for high quality and do not focus only on selling at a low price, then alternative sources will work."
Gaurav Jinturkar of Splashjet, says, "It's difficult but not impossible. There are a few destinations like Korea which may present themselves as viable alternatives."
Tarun Gupta of Goel Imports, says, "As far as the alternative sources for imports like Japan, South Korea, Taiwan, etc are concerned, we can go for them but we have to pay higher prices."
Asit Choksi of PTDL, says, "We have already shifted to importing from Japan and we have no problem with shifting."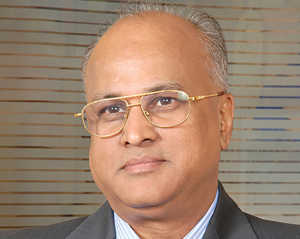 B B Somani (pictured) of Gloima, says, "Yes… there are many alternative sources like Japan, South Korea, Singapore, Vietnam, Bangladesh, etc. Previously these countries used to have a major market share of raw materials. China took over that share during the last few decades driven by the advantage of low-cost manufacturing and high-government support."
Shashank Ruiwale of Indigo Prints, says, "China has made huge advances in the last 30 years in manufacturing and emerged as a leading global provider. So it is not financially feasible for us to source from other countries at present. Come what may, we have to depend on China."
Does the new scenario drive India to become a global level manufacturing hub?
Pramod Rajpal of ProDot, says, "Yes, the new scenario of 'Go vocal for local' would certainly help India. This is the right time for local manufacturers in India to grow and supply. There is a positive enthusiasm in the air to support Indian manufactured goods. India has the right resources in terms of manpower and skillsets. Surely, India can emerge as a global manufacturer, not only in the field of imaging consumables but also in other fields and sectors. A collective measure by all of us would lead to India standing on its feet and become Aatmanirbhar."
Sanjeev Mahajan of PSC, says, "The current sentiment and government policy encourage local manufacturing and the best way to do it successfully is to partner with global leaders and build global-scale factories in India. This has been successfully done for long by several automobile manufacturers, an example of such a partnership is Maruti-Suzuki. Samsung is another company that is successful in this strategy for manufacturing mobiles in India and the software majors including IBM have done this too. They can take advantage of the incentives provided by the government and low-labor costs in India."
Masood Khan of Image King, says, "It is time we Indians wake up and work hard to build New India. In the last three decades, China has invested a lot in manufacturing facilities and succeeded in becoming a global source. We cannot deny the fact that we Indians are lazy and are conditioned to import easily available finished goods from China. But now we need to turn to manufacture, work hard, and support our government's goal of MAKE IN INDIA…"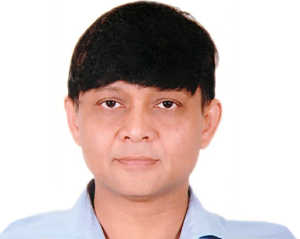 Anil Aggarwal (pictured) of Pana Corporation, says, "In India, over 90% brands and also traders are just interested in importing from abroad, mainly from China, and sell them here; they want things that are cheap and easily available. As long as that attitude does not change, transforming India into a global manufacturing hub would remain a faraway dream."
Rohit Shah of Jet Tec Info-Consumables, says, "Indians are known to do things in their own way which others may find unrealistic. Sending a mission to Mars successfully on the first attempt at such a tiny budget is the best example. India is a huge market for cartridges and imaging products and there is a big pool of talent in India. Like many other industries, we might have started late, but we are known to find our own ways to leadership positions faster than most other countries."
Dhruv Mahajan of Zhuhai FAST and RT Media Regional Partner of India, says, "For reasons I mentioned above, India will remain dependent on Chinese imports for the next 3-5 years unless the government bans import of imaging consumables which has zero probability of happening. Even OEMs have their bulk toner and toner cartridge factories in China. Moreover, the Indian aftermarket imaging industry is too small to attract the attention of major Indian or MNC companies at present, however, in the future, we could see changes."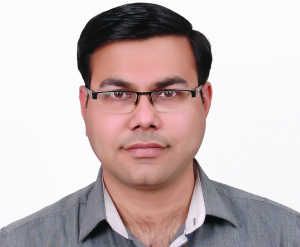 Gaurav Jinturkar (pictured) of Splashjet, says, "We need to treat the current scenario as a blessing in disguise. We can definitely be competitive if the companies collaborate and support domestic manufacturing."
B B Somani of Gloima, says, "Indians are almost 80% dependent on China, but with some initial support and improved domestic manufacturing ecosystem, Indian entrepreneurs can slowly transform India into a manufacturing hub. Also, Indians need to focus more on R&D."
Gaurav Khatterpal of Growlam, says, "Due to this pandemic, the whole world has been affected severely. Many big companies had to close down their businesses. This financial year started with lockdown and is still affecting many and resulting in loss of business. But the lockdown has been a blessing in disguise for us as it made us realize the importance of improving our operations, enhancing our customer service, and identifying the reliable and efficient partners. However, in the present conditions, launching any new plans that involve a lot of investment could backfire. So the present approach is to go basic, control expenses, reduce stock and debtors, hold all the new product launches until market normalizes, and focus on marketing the Growlam brand."
Prashant Bhansali of HCR Info Consumables, says, "The same products from alternative sources from Japan, South Korea, etc are costlier than those available in China. So the Indian government should understand these implications before restricting imports or making new policies."
Sandeep Sanghvi says, "As I've mentioned earlier, the Make in India policy has always been there even before the current scenario. But India will become a leading global manufacturer of imaging consumables only if we focus on producing items of high quality that are globally competitive. We need the OEMs to start setting up manufacturing bases here. A plus point is our labor costs are quite reasonable. The rising labor costs in other countries like China will give us an edge and then we have a huge local market. The purchasing power of Indian is set to increase boosting the demand further. When you combine these factors, manufacturing in India is definitely an attractive proposition."
Shashank Ruiwale of Indigo Prints, says, "I would have liked to say Yes, but it is not practically feasible. Chinese industry has a large manufacturing ecosystem driven by a high degree of backward integration, manufacturing practices, and governmental support. It needs many bold steps by the Indian government to build a system of such scale."
What new measures are you taking to maintain your business in the current scenario?
Pramod Rajpal of ProDot, says, "ProDot, like many others, is trying to do its best and keep both its distributors/retailers and end consumers motivated. ProDot recently launched its Swadeshi Non-Contact Infrared Thermometer in May. It is a Swadeshi product assembled in India. ProDot is trying to widen its product portfolio."
Sanjeev Mahajan of PSC, says, "Our business has been growing in India despite the pandemic as our business is NOT based on low prices but on high quality, excellent after-sales services, free consultancy /advice and a wide range of products. We have many unique products and dozens of happy and loyal importers who buy from us."
Anil Aggarwal of Pana Corporation, says, "Today we export fuser films to China, US, Canada and other countries. Currently, we are one of the few successful manufacturers and exporters in India in our line of products. We have manufacturing plants in Noida and Faridabad. We invest 30% of our profits in R&D and we have the most advanced R&D facilities. We supply to global OEMs and also to some clients in India. We are one of the very few domestic manufacturers in India dedicated to provide global OEM standards. We have already planned and designed two more manufacturing verticals—one for laminators and the other for IR thermometers. We are going to start production in a month or two."
Gaurav Jinturkar, Splashjet India, says, "At Splashjet, we have been making sustained efforts to develop key technologies required to manufacture inks. The current scenario is presenting opportunities to commercialize them at a faster pace. We are also seeing increasing opportunities in the export business."
Rohit Shah of Jet Tec Info-Consumables, says, "Our strength is our loyal partners across India who have been associated with us for a long time. We have a good understanding of them and that has greatly helped us maintain our business even during this lockdown. So we are not making any major revamp at present. We have fine-tuned our Credit policies looking at the current market scenario to help our partners sustain during this difficult period."
Aryan Goel of ATWPL, says, "Business has been down since lockdown though it is slowly picking up now. We will wait and see how the conditions will evolve and then take a call."
Asit Choksi, CEO, PTDL, says, "A new initiative we have taken up recently is educating end-users through our partners and technical persons how they can benefit by using the better material and timely replacing the worn-out parts like OPC drum, blades, rollers, etc. Using certain parts beyond their usage limit may save some money in the short-run but will cost more and even damage the machines in the long-run besides delivering poor quality."
B B Somani of Gloima, says, "Since the current economic situation is not clear, we are not focusing on new strategies. We will wait and see."
Prashant Bhansali of HCR Info Consumables, says "Our business has started limping back to normal in the last few months, but the new issue of frictions between India and China started affecting our imports and business, unfortunately. We just want to focus on what we have been doing until things settle down."
Sandeep Sanghvi says "Maintaining strong relationships with our partners has been our first policy, which has helped us to revive fast during post-lockdown. We are also working on improving our IT infrastructure, marketing, and services. We are sure that the imaging industry will be back on track much sooner compared to other industries."
Tarun Gupta of Goel Imports, says, "As far as the new marketing and product strategies are concerned, this is not the time to do experiments; we will wait for another 4 months and see how things will evolve."
---
Related:
Comment:
Please add your comments below about this article, "Is India Ready to Cut Imports and Develop Manufacturing?"
https://o1.rtcdn.net/uploads/2020/08/China-India-Standoff.jpg
633
930
Swapan Roy
https://o1.rtcdn.net/uploads/2020/07/RT-logo-old-big-old-jiazi-3.png
Swapan Roy
2020-08-12 18:34:57
2020-08-12 18:41:45
Is India Ready to Cut Imports and Develop Manufacturing?