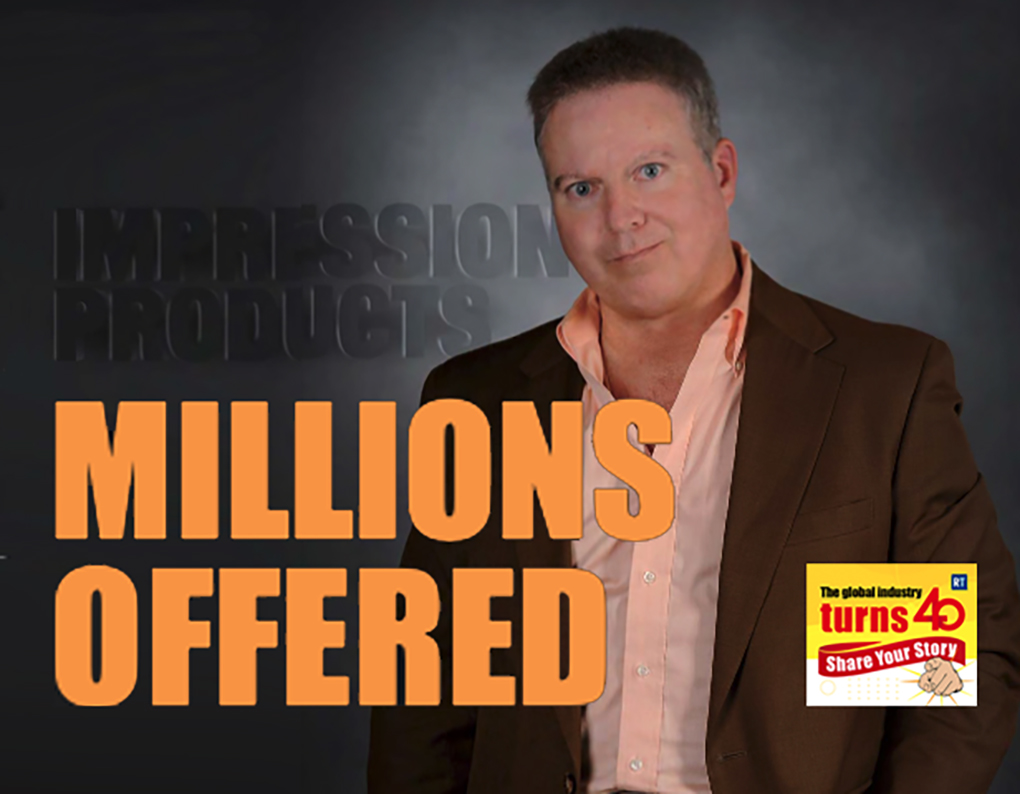 Millions Offered: Eric Smith Shares His Supreme Court Story
Millions Offered: Eric Smith Shares His Supreme Court Story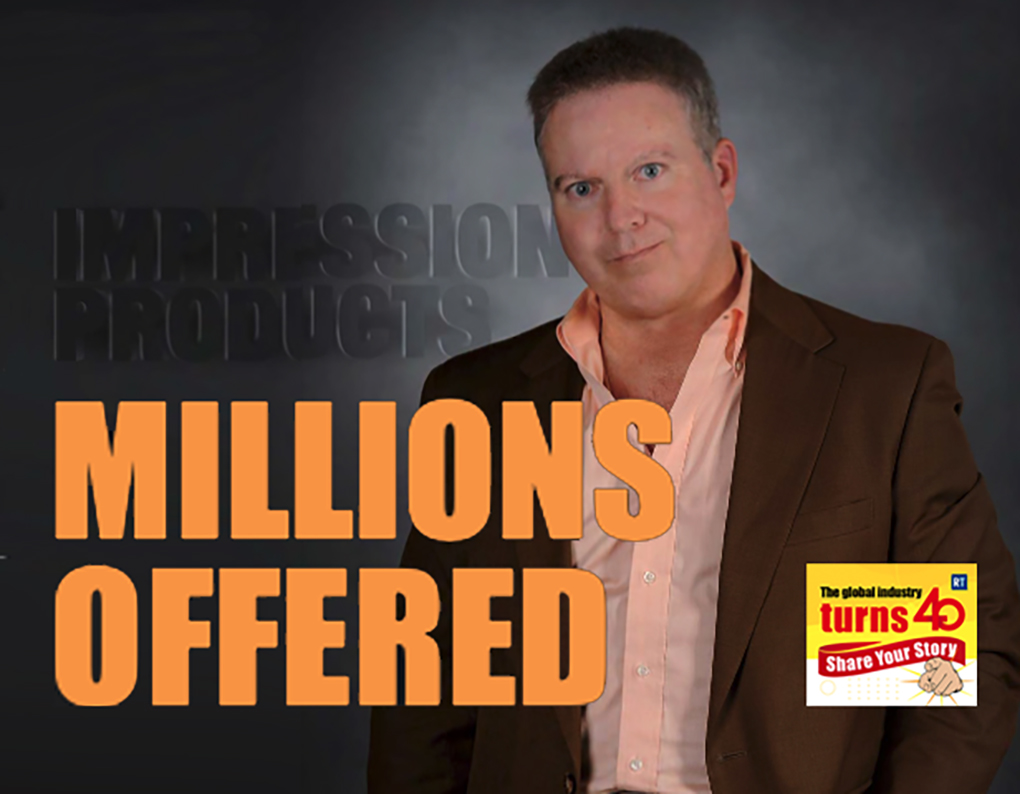 The seven-year litigation between Lexmark International and Impression Products finally came to an end when the Supreme Court of the United States (SCOTUS) ruled in favor of Impression Products on May 30, 2017.
The imaging industry had tracked each step over the years, unfolded each argument, and written supporting amicus briefs. The final high came when Impression Products prevailed at the highest court in the land and changed the course of patent history. But one man, a man of principle, strong beliefs and a sense of responsibility, carried the weight of this lawsuit on his shoulders 24 hours a day for 2,472 days. His name is Eric Smith, owner of Impression Products.
Facing the Giant
Smith stood alone from the 60 companies that were sued for using empty Lexmark cartridges imported from Canada. He simply felt that Lexmark's argument wasn't right. It couldn't be right to cease and desist what his company had been doing since his father, Walter Smith, founded the company in 1978. It became a lonely journey and the odds were stacked hugely against this small company from Charleston, West Virginia. Sometimes the "David" in a "David versus Goliath" fight does emerge as the victor, to everyone's surprise.
That's why Eric Smith's story needs to be told. Not just because of its legal and historical significance, but because of the courage and fortitude of the man.
It needs to be told for the 25-people strong workforce that is more like "family" and who supported him despite having their jobs on the line. His story needs to be told because of the countless other jobs he saved through this victory, not just in the imaging industry but in other industries including the auto parts, pharmaceutical and the DIY industries, among others. It is a classic story of one man's fight for what he believed to be right.
So, what does this really mean to you? Well, if you like buying the Dollar General brand toilet tissue, the CVS brand toothpaste or the Autozone branded motor oil for your car, it's because you have a choice. That choice is now a proven legal right. OEMs can no longer legally challenge the aftermarket manufacturers who make these products, as Lexmark did against 60 aftermarket cartridge remanufacturers.
Who would have stayed the seven-year distance, like Smith, all the way to the Supreme Court? It would have been easier to settle quietly, removing the products from the shelves. Some of the giants in our imaging industry were also sued at the same time. Despite vigorous arguments, all ended up making settlements with Lexmark International at some stage, possibly for a variety of good reasons. Some were simply pragmatic and wanted and to get on with their business, even if it meant not having a Lexmark product range.
Some thought it was going to be too expensive to fight. Whatever the reasons, Impression Products was left standing alone in what now goes down as a landmark case that changed US patent law.
IT IS IMPRESSION PRODUCTS' VICTORY OVER LEXMARK INTERNATIONAL THAT HAS PUT CHARLESTON ON THE WORLD MAP AND INTO THE ANNALS OF HISTORY.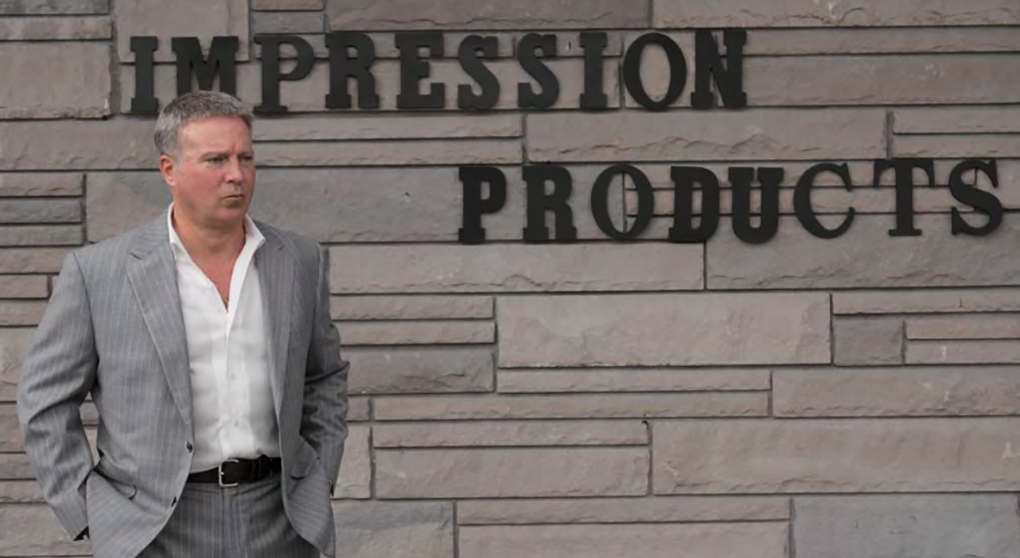 On the Global Map
Charleston, West Virginia is located way up in the Appalachian Mountains at the confluence of the Elk and Kanawha rivers.
Founded in 1788 by the building of Fort Lee. Charleston has seen conflict before. In the "Battle of Charleston" the confederate soldiers stood firm and defeated the Union army, only for the Union to return soon after and occupy the city until the end of the American civil war. Abraham Lincoln returned Charleston back to the Union in 1794. Charleston then became prosperous when salt beds were discovered and mining was established in 1806. It was allegedly the first city in the world to have a brick built street on October 23, 1870.
However, in many ways, it is Impression Products' victory over Lexmark International that has put Charleston on the world map and into the annals of history. The small laser cartridge remanufacturer, which was sued by Lexmark International in August 2010, pushed all the way to the highest court in the land, and triumphed.
Having principles is all well and good, but it tends to come at a price. Lawsuits can drag on as lawyers try and make a career out of one case. The Lexmark vs Static Control lawsuit, for example, started in 2002 and was only finally settled in September 2017. The irony, in this case, is that both companies are now owned by Ninestar.
This is Crazy
Smith thought it was a joke when he was first sued by Lexmark International. "I simply could not believe it," he responded. He tried to find help, advice and someone who would say he was in the right. It proved to be difficult to get any response from anyone. Finally, he found a like-mind in patent attorney Ed O'Connor (pictured). Everyone called them "crazy." However, they set off on a path that led all the way to the steps of the Supreme Court.
The patent exhaustion doctrine holds that "the initial authorized sale of a patented item terminates all patent rights to that item."
In this case, the Federal Circuit held that a patentee may nevertheless impose post-sale or resale restrictions on such items and enforce such restrictions by means of patent law. The case went to a three-federal judge hearing.
They decided the matter could not be decided by them alone and referred it to a full en-banc (a full bench hearing) of all federal judges. The outcome of the en-banc did not bode well for Eric Smith.
On February 12, 2016, the Federal Circuit made two significant determinations:
It found that the first sale doctrine does not apply to patented products sold subject to restrictions on resale and reuse which are communicated to the buyer at the time of the sale (such as the "Prebate" or cartridge return program which Lexmark sold at a discounted price);
It determined the first sale doctrine does not apply to items sold outside the United States. This meant the patent rights on any empty cartridges being imported into the U.S. had not been exhausted.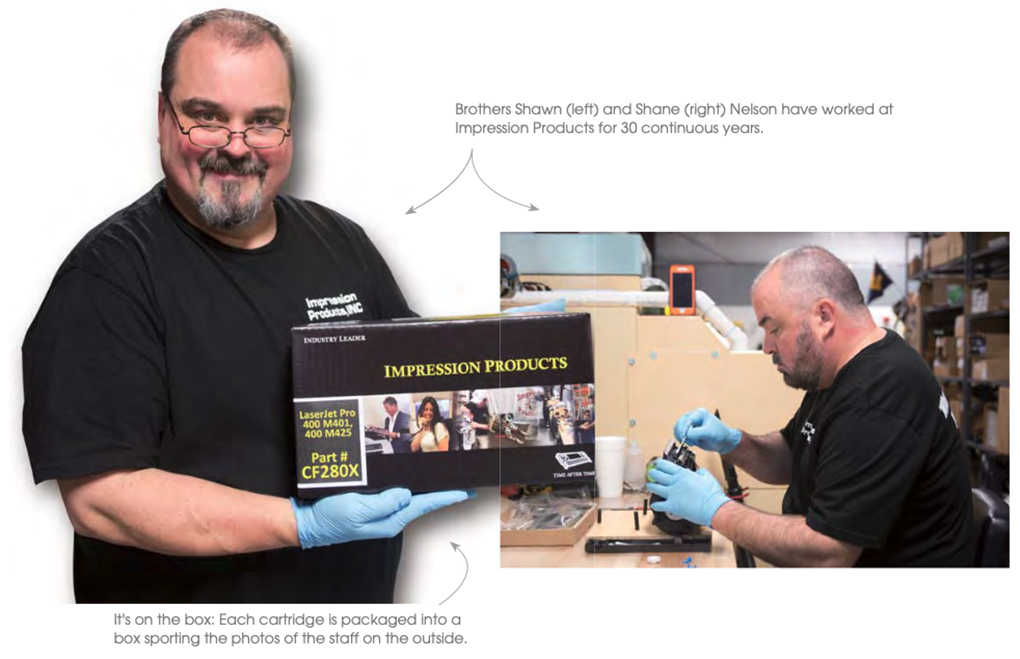 Tempting Offer
At this point, all seemed lost and Smith needed to make a big decision: take this to the highest court in the land to get it overturned, or give up. "It was tempting to give up," Smith says, but he feared what would happen to his "family of workers" and his customers.
It was even more tempting when Lexmark came to him with an offer of millions of dollars, not to take the case to SCOTUS.
"They knew, as we did, they stood a big chance of losing the case when it went to the Supreme Court, but the offer was indeed very tempting. I lay awake for a few nights thinking about it," he said.
Supporters egged Smith to take it further: to go that last step. Some offered help to his business and provide much-welcomed cartridge volume if he took the case to SCOTUS. Smith says there was only one decision to make. "I chose to do what was right."
SCOTUS did overturn the Federal Circuit decision 8-0 on the issue of cartridges sold by Lexmark in the domestic market under its cartridge return "prebate" program. This meant it was permissible for these cartridges to be remanufactured under patent law. It should be noted that under contract law it could still be upheld but it would mean Lexmark would have to sue its customers, not remanufacturers.
On the second issue, where cartridges are sold abroad, the Supreme Court found in favor of Impression products 7-1 with Judge Ginsburg opposing the view of the other judges. It meant that irrespective of where a cartridge is sold, anywhere in the world, the patent rights of an OEM are extinguished at the time of the first sale.
The expertise and determination of the law firm Mayer Brown and particularly Paul Hughes and Andrew Pincus, who gave the final clarity of the argument and impetus to get over the line to reach success at the Supreme Court, should be noted.
It was an emphatic win for Smith and a change to patent law that has stood for more than a hundred years. The small man wins, common sense prevails and countless thousands of workers in many industries, vulnerable to the outcome of this case, can rest easy.
On the Box
Smith attributes the success of his small business to his loyal and committed employees that have stood firmly beside him. For 30 continuous years, brothers Shane and Shawn Nelson have maintained the highest product quality standards. Office manager Krista Belcher started out as a part-timer at high school fifteen years ago. Field technicians Mark Trail, Randy Milam and Ken Kincaid have each provided more than 20 years of continuous service keeping Impression Products customers happy and satisfied.
Pride is a word that comes to mind when touring the facilities and meeting the people at Impression Products. The staff is obviously proud of the company's high reputation for product quality. Equally, so that Smith stood firm on his principles. The sense of staff loyalty, accountability and ownership is not just lip service either. The employees are, in fact, pictured on every branded box, out there for all to see.
Smith stood firm for what he believed was right and was prepared to go all the way, despite the temptation of taking the Lexmark offer. He is owed a debt of gratitude from all who trade in remanufactured cartridges: cartridge brokers, toner providers, OPC makers and chip suppliers. All benefit from his victory. He is also owed a debt of gratitude from many related industries who, but for the luck of the draw, could have found themselves in exactly the same position. Smith has, since the SCOTUS decision, been acknowledged by the Auto parts industry who applauded his achievement, his courage and his victory.
The industry congratulates Eric Smith and his team. His story needed to be told. ■
---
Related:
Millions Offered Eric Smith Shares His Supreme Court Story is a feature article published in RT ImagingWorld magazine.
Tricia Judge's Judges Ruling: The Time and Tide Were on Our Side
Comment:
Please add your comments below about this article, "Millions Offered: Eric Smith Shares His Supreme Court Story."
https://o1.rtcdn.net/uploads/2021/08/Eric-Smith-Impression-Products-Story.jpg
794
1020
Steve Weedon
https://o1.rtcdn.net/uploads/2020/07/RT-logo-old-big-old-jiazi-3.png
Steve Weedon
2021-08-31 15:26:16
2021-08-31 15:26:16
Millions Offered: Eric Smith Shares His Supreme Court Story