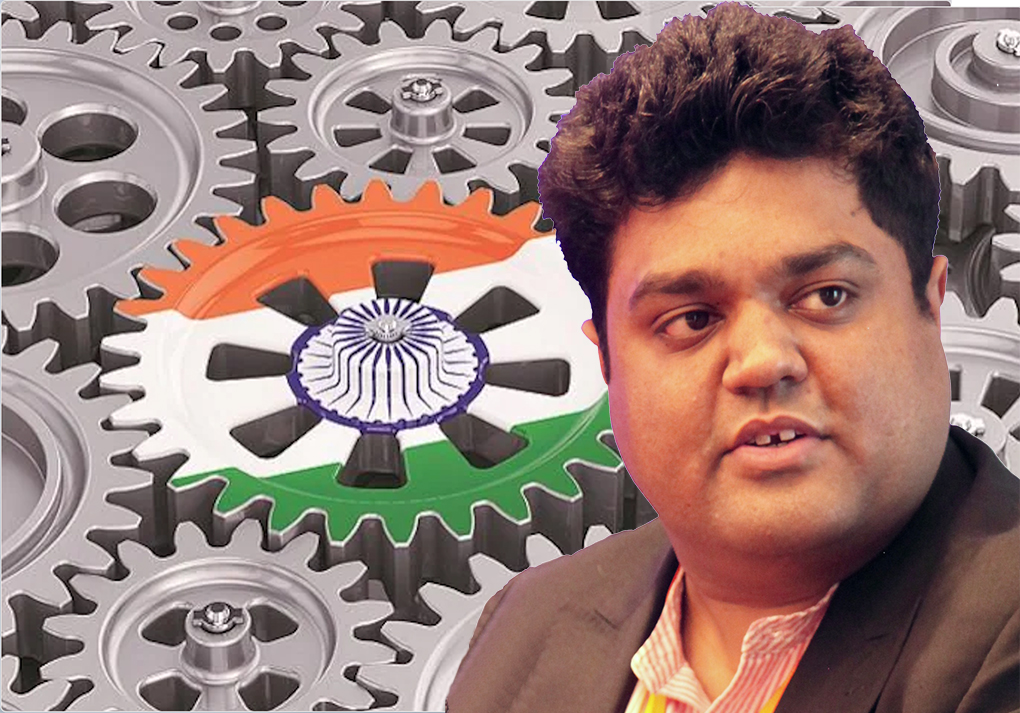 Government Provides Incentives in World's Fastest Economy
Government Provides Incentives in World's Fastest Economy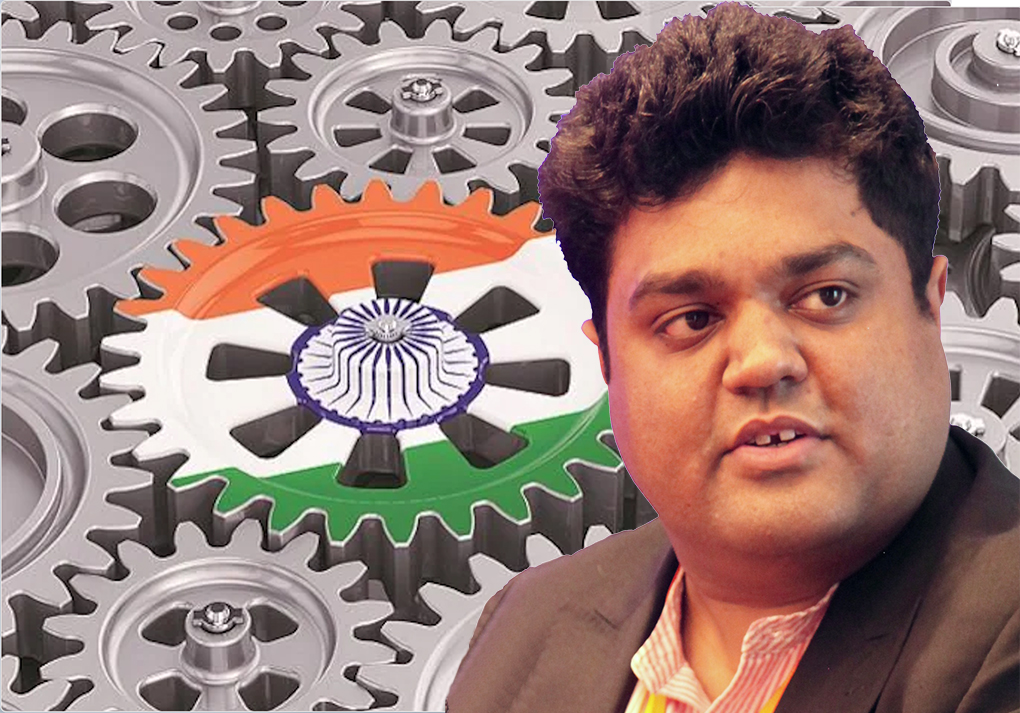 Today, the Indian economy is booming after the collapse in 2020 due to the Covid lockdown. Going forward, India is becoming the world's fastest-growing economy.
This has led to government policies that will boost local manufacturing and leverage its strengths for huge market demand for almost all products. The idea is to provide attractive PLI (Production Linked Incentives) for incremental production and huge investments by global productions that are being prodded to make Indian factories part of their global supply chains. The government supported this plan with the lowest corporate tax of just 15% for new companies' investments.
The highlights of 2021 are as follows:
the installed base of laser printers and inkjet printers hit 10 million each. And for copiers and MFDs, they hit 2 million;
Annual sales for FY 2021-22 ending 31 March 2022 is expected to see approx 1.6 million laser printers, 1.8 million inkjet printers and 0.3 million copiers/MFDs;
HP became the No 1 player in inkjet printers for the first time and continued to be the clear leader in laser printers. Canon remained the No 1 player in copiers/MFDs;
Printers, especially entry-level A4 laser printers and Inktank inkjet printers, were in short supply;
The demand for ink tank printers has been very robust. Work from home and online education (with all schools and colleges closed through the year) created new demands that OEM players were unable to fully cater to;
Prices of all printers and OEM consumables increased this year;
Market size for printer consumables continues to be robust and has not declined (neither in volume nor in value). What has changed is usage and point of consumption due to lockdowns and work from home which grew as did PCs, laptops and smartphones sales which boomed throughout the year;
The total sales of printer consumables are estimated to be USD 500 million and are expected to double in the next 5 years through to 2027;
Lockdowns and dispersion of consumption led to online sales booming for printers and even printing consumables where at least one-third of sales are now online;
Since 2017, government and publicly funded organizations have been mandated to purchase from the government E-Market Place GeM portal https://gem.gov.in/ and this accounts for another third of the total demand;
Indian government policy has been keen to avoid/discourage procurement (is just short of banning) of "Made in China" goods for all public-funded bodies but the earlier stringent policy is more flexible today.
"Made in India" goods as a part of AtmaNirbhar Bharat are being encouraged for public procurement and are given a price preference for "Made In India" products;
HP has partnered with global major FLEX to manufacture PCs and laptops in Chennai so that these products qualify under the public procurement order of the government. This would make them available on the Government e-Marketplace (GeM) portal to meet the demands of the government departments and other public-funded organizations. Printers and printer consumables are likely to be made in India at the same plant in Chennai at later date;
Large MNC now route the same products earlier "Made in China" from new facilities in other countries and comply with Indian laws;
OEM market share in volume units is approx 15% only for laser printer toner cartridges and compatible toner cartridges (almost all made in China) have almost all the balance and locally "Made in India" new-build toner cartridges is much lower than 5%.
Remanufacturing laser toner cartridges is almost negligible currently and refilling has declined dramatically due to Covid restrictions and company policies that almost ban such visitors.
Inkjet printers' Inks are dominated by OEMs (more than 85% market share), especially for ink-tank printers' inks as the end-user perceives the low price for a set of 4 color inks due mostly due to the low selling price of just Rs 1600 per set all-inclusive and the strongly (but wrong) perceived value of cost of color print being just 29 paise (USD 0.00386 cents only) per color printout and their own earlier low actual monthly print volume persuading him to buy OEM inks only;
Due to the shortage of chips and general cost increase across industries in China and the sea freight costs doubling/tripling and more all importers of printer cartridges and inks are forced to increase prices for the first time in almost twenty years. They fear profitability will be hit and worse loss of business as customers shift to try other vendors who lure users with lower prices and even lower quality. Many large resellers' are trying direct imports to save costs and existing importers reducing and postponing purchases in hope that prices will reduce in the future. This will create new opportunities in the next few months especially during the coming March yearend when demand increases as budgets are to be spent.
To survive existing players (both importers and resellers) are changing business models and developing new strategies and some have even exited the business due to a shortage of funds and failure to adapt. The cash to cash cycle has increased and payment defaults becoming quite commonplace with a cascading effect;
India remains a large market but uber-competitive as customers' are still very price-sensitive due to low affordability.  Smart MNC and market leaders are implementing special low prices for India and focusing on growth and making efforts to increase market share in segments where they are weak. Many leaders are betting that lower prices can boost sales of the primary brand product. This is across industries and Netflix and Mcdonald's have special low prices and they have seen their sales zoom.
The Indian printer cartridge industry will continue to grow as the economy grows and increased penetration of PCs and printers in India due to improved affordability and spread of business across the country especially in smaller cities and towns which are growing faster as infrastructure develops in poorer regions. The challenge to existing players is to make it sustainable and profitable and still grow their business
To be the clear market leader and preferred brand for end-users players will have to build brand value and charge more as selling to end-users at just ten per cent or max fifteen per cent of the OEM brand price is NOT a sustainable business nor necessary as customers do pay more for proven better quality products and improved service levels from sellers. Do remember that many many end-users happily pay the exorbitant prices charged by OEM for peace of mind and maintaining integrity within the organization. This gives players in the aftermarket printer consumables business hope and direction for success. High prices of consumables are necessary for OEM's business model to maintain high profitability which accrued due only due to annuity of consumables' sales volumes and it is this model they also are changing by having many new products being launched regularly and catering to specific market needs and gaps, making attempts to have the whole market for consumables for as long as possible and now ensure the printers are sold at higher prices reflecting costs.
Remember that tomorrow will be better so just keep walking – only change direction and always keep meeting customers' needs and expectations. ■
---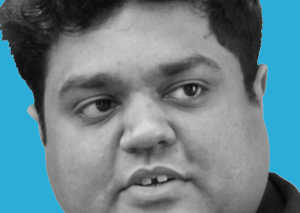 What are your thoughts about Dhruv's opinion, "Government Provides Incentives in World's Fastest Economy."
Dhruv Mahajan is RT Imaging World's Regional Partner for India. Based in New Delhi, he has been an international business development manager responsible for the past twelve years developing the aftermarket imaging supplies business throughout the Gulf and Southeast Asia regions.
"I know all the key players in this market and I know they are looking for components as well as finished goods for laser, inkjet, copier, wide-format as well as new printer options. There are many medium-sized businesses I know that are also looking to expand their businesses and I am confident of providing support to them all."
Mahajan is the International Business Development Manager for OCT Imaging responsible for the Gulf and Southeast Asia regions. Mahajan is partnering with RT to bring VIP Expo one day intensive events to cities in India each year. The OCT Imaging factory in Zhuhai has manufactured printer cartridges and distributed Mitsubishi drums and toners since 2011.
For more information please contact him at <dhruvm@oct-imaging.com>
Want to know more about the dynamic market in India? Read Mahajan's other blogs and articles:
Government Provides Incentives in World's Fastest Economy
Comment:
Please add your comments below about this article, "Government Provides Incentives in World's Fastest Economy."
https://o1.rtcdn.net/uploads/2022/03/Dhruv-Blog-India-strong-economy.jpg
713
1020
Dhruv Mahajan
https://o1.rtcdn.net/uploads/2020/07/RT-logo-old-big-old-jiazi-3.png
Dhruv Mahajan
2022-03-02 13:34:01
2022-03-03 17:07:24
Government Provides Incentives in World's Fastest Economy