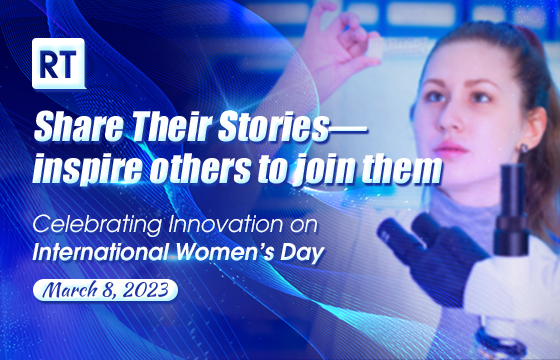 Celebrating Innovation on Women's Day
Celebrating Innovation on Women's Day
In the wake of International Women's Day, RT received many nominations from companies in the printer and imaging supplies industry. This year we selected seven of them who exemplify the advancement of innovation and technology.
Historically, the notion of innovation and technology had been male-dominated. Few women had the opportunity to play a role. And if they did, they had to fight to share their innovations. They had to be better than a man to be recognised.
Thanks to an awakening of equality around most of the world in recent times, more and more women have had the opportunity to research, discover and invent. They are now making a good noise and valued contribution in the most innovative era of the world's history.

The seven women finalists from the global imaging supplies industry, selected by RT, are: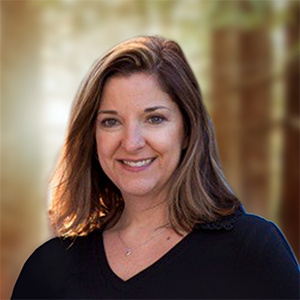 Elaine Holub
Director of Product Management, Static Control
Elaine has been with Static Control for over 25 years and has been instrumental in expanding the company's product line beyond components in the last few years. She has helped Static Control's advancement in technology by onboarding a new product information management software to help better organize its expansive catalog of components, chips, toners, and cartridges, along with managing every step of each new product's release. Prior to her promotion to product management, Elaine was a successful member of the North American sales management team.
Jane He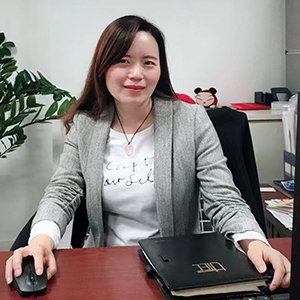 Print-Rite's Overseas Sales & Marketing General Manager
Jane has made her mark in the printer consumables industry through her passion for digital innovation and technology. With over 10 years of experience in the field and as the oversea sales general manager at Print-Rite, Jane has played a key role in driving the company's success through her dynamic leadership and innovative thinking. She is a trailblazer in the industry and a fierce advocate for empowering women in STEM fields. Through her work, Jane is motivating women to embrace technology and push the boundaries of what's possible in the printer consumables industry.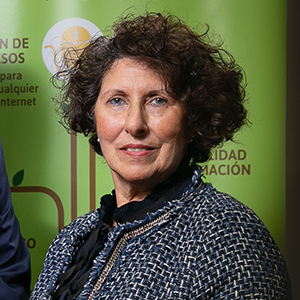 Rosanna Recchia
Veneta Rosario S.A., Argentina – Manager
With more than 20 years working in the Aftermarket industry, Rosanna´s and Veneta's trajectory has always been aligned with the care of the Environment, with quality for the satisfaction of customers, guaranteeing transparency and professionalism in management from a diverse and inclusive team that values personal relationships and dedication to service, offering cutting-edge innovative solutions. These paradigms have positioned her as a leader in the Aftermarket and with the recognition of all her Industry colleagues.
Cassie Xie
Sales Manager of HYB Toner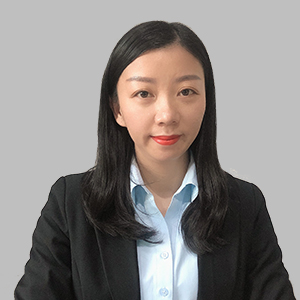 Cassie has been working in the copier consumables industry for over 7 years and possesses a deep understanding of product technology. Her expertise enables her to assist customers in analyzing their needs and transforming the sales process into solution sales. This not only streamlines transactions but also enhances customer satisfaction.
Cassie's ability to integrate technology and sales has proven to be a valuable asset in providing customers with OEM equivalent consumable solutions. She collaborates closely with HYB R&D Department, playing an integral role in the design of multiple products. Her efforts have helped to advance replacement supplies and elevate the HYB Toner brand.
Rosanna Chan
Cartridge World Global Procurement Center Operation Director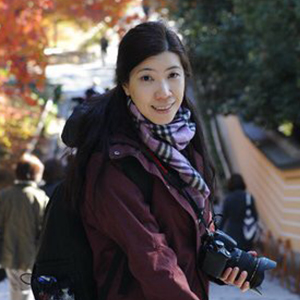 Rosanna joined Cartridge World in 2015. Her expertise and experience in the printer consumable industry have been instrumental in helping Cartridge World achieve its objectives. She was responsible for setting up the Global Procurement Center, which has played a vital role in the company's growth and success. One of her notable contributions was introducing the Triple Check Quality Assurance Procedure to the Cartridge World Global Procurement Center. This procedure ensures that every piece of cartridge meets the Cartridge World standard and customer quality expectations. Her innovative approach has been instrumental in improving the quality of products. Her contributions and leadership have made a significant impact on the industry, and she serves as a role model for women in the field.
Celia Wu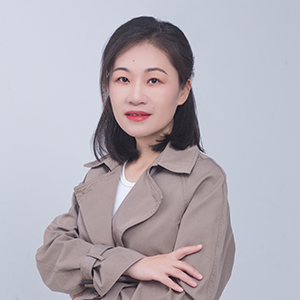 Vice General Manager, Ninestar Image
Celia joined Ninestar in 2002. Her dedication to professional business development and exceptional service to her customers has not gone unnoticed. Celia's unwavering commitment to excellence has been a driving force in her success. Her leadership, expertise, and ability to build lasting relationships have earned her the respect and admiration of her colleagues and industry clients alike.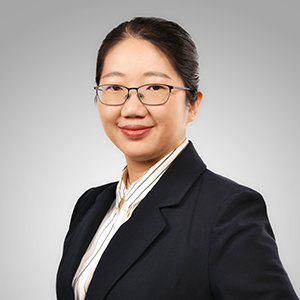 Linda Fan
Senior Vice General Manager, Ninestar Image
Since joining Ninestar in 2006, Linda has continued to place customers at the center of all she does. She is always sincere and passionate about associating with customers and earnest in meeting customer demands. To this end, she deserves a big bouquet not only from her bosses at Ninestar but also from her loyal customers.
---
Female role models are crucial to empower girls and other women to pursue their talents and explore their potential. We hope to see more women making progress in innovation.
History of International Women's Day
International Women's Day was first established at the 1910 International Socialist Women's Conference in Copenhagen. German women's rights activist and Marxist theorist Clara Zetkin was the one who tabled the idea.
Germany, Austria, Switzerland, and Denmark celebrated the holiday for the first time on March 19th, 1911, with the Soviet Union being the first to make it a public holiday in 1917. The date of 8th March was adopted internationally in 1921.
In 1977, the United Nations declared 8th March as International Women's Day, a day each year when the world should celebrate, recognize and remember women and the accomplishments they have made for society.
So far, 27 countries (mainly former Soviet republics) have adopted International Women's Day as a national holiday, and it is widely observed in several others.
---
Related:
Comment:
Please leave your comments below for the story "Celebrating Innovation on Women's Day."
https://o1.rtcdn.net/uploads/2023/03/womens-day-banner-560x360px1.jpg
360
560
Wanza Wang
https://o1.rtcdn.net/uploads/2020/07/RT-logo-old-big-old-jiazi-3.png
Wanza Wang
2023-03-08 11:46:37
2023-03-09 12:04:10
Celebrating Innovation on Women's Day