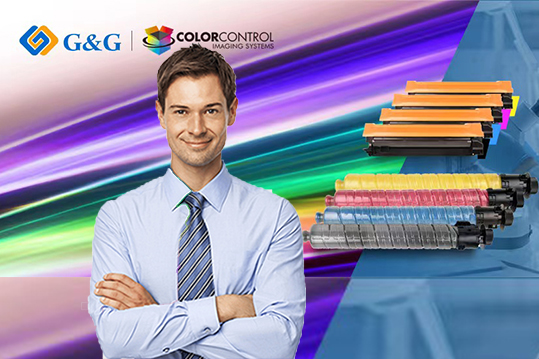 G&G Talks About Color Control
G&G Talks About Color Control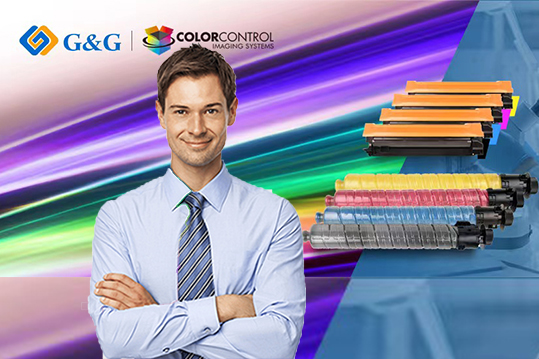 Over the last five years G&G has been growing the number of remanufactured laser cartridges they produce and in 2021 the company remanufactured more than 5 million toner cartridges from their Zhuhai remanufacturing center.
Apart from the obvious logistics of a centralized remanufacturing hub that supports all the global markets with remanufactured consumables, the big challenge is controlling the quality and consistency of the products. At G&G they went back to basics and have reimagined the Color Control technology.
According to G&G, Color Control technology is a perfect balance of "precise product design, rigorous raw material selection and verification, strict manufacturing control, safety compliance and strong supply chain" to deliver professional-quality color pages and peak color performance.
Inside Color Control
The essence of Color Control is exactly covered in the name: to achieve good color, you need to control these five key areas:
Product Design
Raw Materials
Manufacturing
Safety Compliance
Supply Chain
Color Control is used in the remanufacturing and manufacturing of G&G products.
Product design
When it comes to remanufacturing, product design is a big challenge. No two OEMs make their cartridges the same way. That means every cartridge type has to be reverse engineered to establish all aspects of the cartridge design and understand, measure and test the interactions between all critical components. This baseline of information is then used to develop, measure and test the raw materials selection and the remanufacturing process.
What do 50+ in-house IP attorneys, 600+ Technical Engineers, 4+ External Lawyers and cooperation with 30+ Law firms have in common?
The short answer is IP-Safe products delivered on the back of the huge investment in R&D to break through the technical barriers set up by printer OEMs and building its own strong patent portfolio that are incorporated in their mainstream OEM brands alternative.
Raw materials
There is a great English idiom "You can't make a silk purse out of a sow's ear" which really means it is impossible to make something very successful or of high quality out of something which is of poor quality. And it really applies when it comes to imaging consumables where the best is not always the cheapest or indeed the most expensive. Raw material selection is based on all of the internal interactions within the cartridge and with the cartridge and the printer. Plus, the external interactions of your consumable in a printer with other brands.
G&G has a well-established and vetted network of raw material suppliers that understands the G&G Color Control ethos and requirements for innovation in materials, quality, service and delivery.
Even though the humble empty cartridge is important, the G&G's global collections and recycling campaign prioritizes in obtaining virgin empties and has in place a strict sorting and grading management of empties.
What do Imex, Mitsubishi and Tomoegawa toners have in common?
G&G uses the industry's top-quality chemical toners from IMEX, Mitsubishi and Tomoegawa to deliver outstanding color performance that fits G&G's unique product design, and the lab-tested toners have full compatibility with the OEM machines.
While toners matter, so does the chip which in today's consumable is essential to deliver the fullest functionality. As you would expect G&G uses chips supplies from Apex enabling G&G to access first-to-market chips and receive unique support from Apex to prevent firmware upgrade risks and deliver customized chip solutions.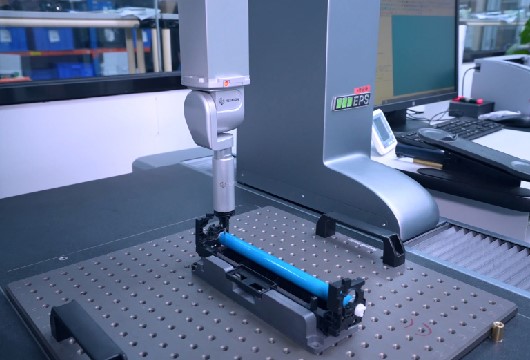 Manufacturing
G&G has a high degree of hybrid automated production options that include manual and semi-automated production for remanufactured products and fully automated production for new products.
Manual production enables more flexibility, judge the empties quality by experience, and solve different processing problems and is operation is ideal for processes like empties sorting and selection, splitting, cleaning, assembly or other complicated process.Machine operation delivers a more standardized and efficient way to deliver routine and repeated processes including auto-pasting, auto-dispensing, auto-oiling, auto-packing, matching test, toner filling and vacuuming.
Safety
In 2018 the decaBDE issue was a wakeup call for the industry and G&G has taken many actions to ensure that environmental sustainability is always a priority for G&G. We insist on using non-toxic, safe toners and inks that will reduce the impact on the environment and each and every cartridge is made in ISO 9001 certified facilities.
For G&G and the wider industry, we all must strive to reduce landfills to deliver a strong circular economy by recycling and remanufacturing. G&G said it will never compromise the standards for quality, safety and sustainability.
---
Related:
Comment:
Please leave your comments below for the story "G&G Talks About Color Control ."
https://o1.rtcdn.net/uploads/2022/09/GG-final-1.jpg
359
539
Wanza Wang
https://o1.rtcdn.net/uploads/2020/07/RT-logo-old-big-old-jiazi-3.png
Wanza Wang
2022-09-29 17:22:22
2022-09-29 17:24:24
G&G Talks About Color Control