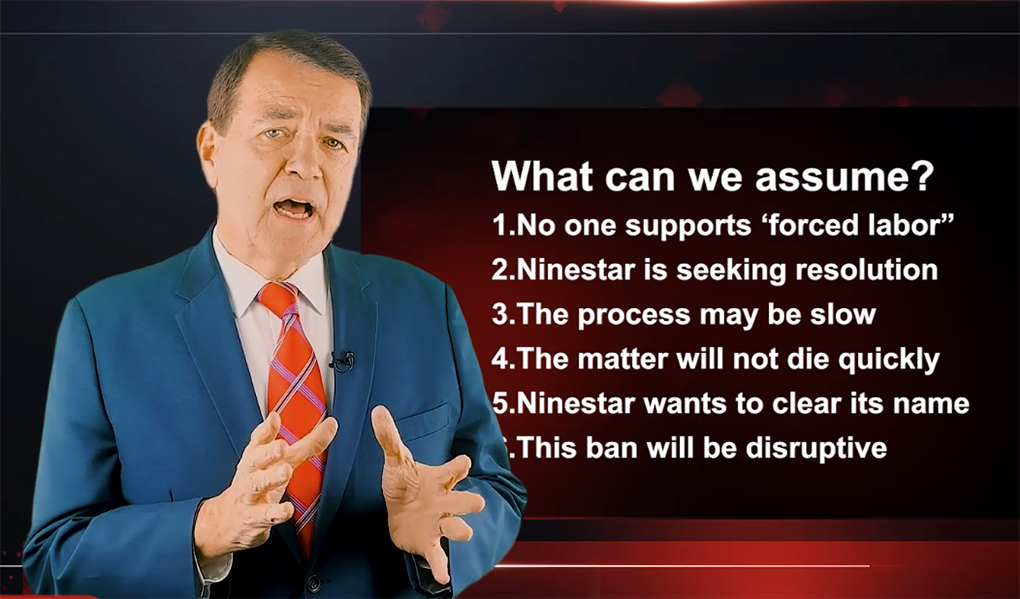 Ninestar – the Chinese matter that won't go away
Ninestar – the Chinese matter that won't go away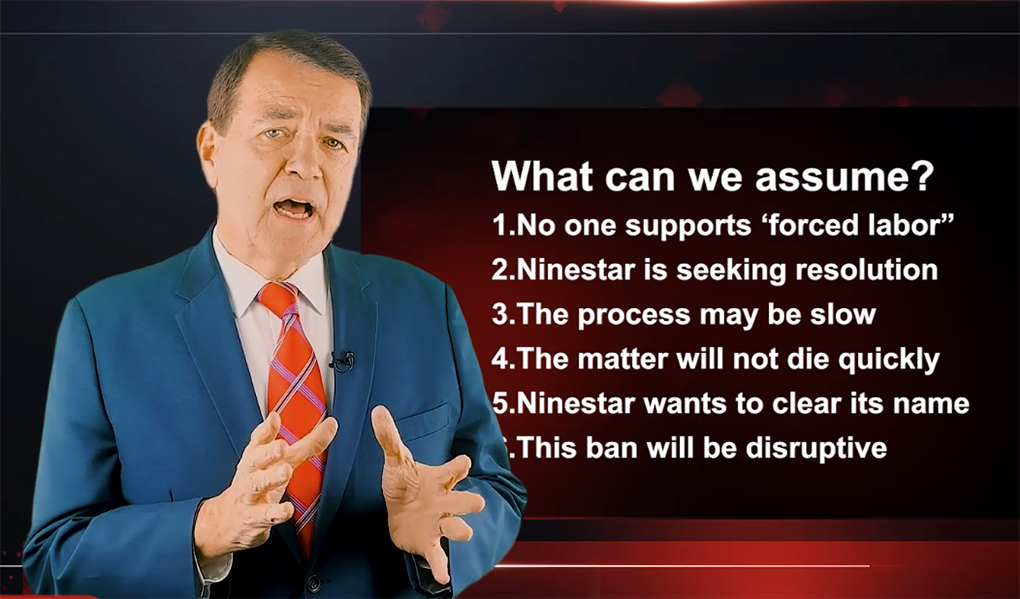 The biggest news story of the month, the year and possibly the decade, the US Ninestar bans, has everyone talking.
I have just returned from a rigorous, 4-city whistlestop tour of Buenos Aires (in the southern part of Latin America) through to Mexico City in the north while visiting Sao Paulo and Bogota in between.
Together with my business partner, Argentinian-based Gustavo Molinatti, we saw 383 importers, big buyers, CEOs and leaders visit the 24 exhibitor-suppliers, mainly from China in each country. It was a real industry-building event.
It was a striking contrast to the social media chatter about Ninestar that has reflected a divided global industry.
Yes, on June 9, The US government placed bans on Ninestar Corporation and eight of its Zhuhai-based subsidiaries including Pantum, Apex and G&G.
It is a huge story and the impact of it has rippled through the entire global industry. It was unforeseen and caught everyone by surprise and shock, including the Ninestar group.
What do we know?
Back in December 2021, US President Biden signed the US Uyghur Forced Labour Protection Act into law. The law prohibits the import of goods produced in Xinjiang or by forced labour from China's Uyghur population.
The US Department of Homeland Security has used this law to list 22 entities, including the Ninestar Group, which would have their goods banned immediately from entering the US.
The US-based Lexmark and Static Control subsidiaries of Ninestar are not named in the ban.
Ninestar is a publicly listed company with shareholders around the globe and is one of the largest players in our industry providing compatible and remanufactured cartridges, and components. It has not provided any official response to date; and
Representatives of Ninestar have approached both the China and US governments seeking a resolution to the bans. The Chinese government has also urged the US government to rescind its decision denying all allegations of human rights abuses in Xinjiang.
What can we assume?
Everyone reading this blog, the wider imaging supplies industry, and certainly Ninestar itself, respect human rights and are disgusted by, and do not support slavery, human trafficking or forced labor.
Ninestar's lawyers in both China and the US are working with authorities to establish the basis of the accusations and seek a resolution to lift the ban on the Ninestar group.
It can be assumed that the process may not happen quickly and may be very costly.
The matter will not die down or go away thanks to customers needing answers and shock-jock industry commentators asking probing questions.
Ninestar will want to clear its name and resume the good business relationships it has in the USA with key brands and clients.
This ban is going to be disruptive: not just for those trading in finished products, both compatible and remanufactured, but for most of the remanufacturing and MPS sectors which rely upon chip components that only Apex has been able to supply. The unavailability of COMPATIBLE chips means the OEM chips will have to be reused … meaning printers will not display volumes or toner level data for consumers and MPS players; and
Other Chinese companies will jump at the opportunity to fill the gap left by Ninestar but the investment and time needed to ramp up to make chips and other components will take some time.
Now let me make some observations.
I have received between 10 and 50 emails, messages and video calls every day since the news broke. About 75% of those contacting me continue to support Ninestar and are looking to see the matter resolved.
I have found that those who take a different view, don't necessarily have a problem with Ninestar per see. Rather Ninestar is a political scapegoat and symbol of everything they dislike or fear about China.
You see the words "Chinese Communist Party" bandied about a lot.
So, what are the fears and dislikes?
it could be the threat of a rising China in terms of international influence and trade; or
it could be some have lost domestic markets in America because of the influx of cheap Chinese products;
t could be the fear of change in the world order and a fear of the loss of freedoms as we know them.
… so, the position Ninestar finds itself in, becomes the platform for some deep-seated, emotional rhetoric. In other words, the reaction would have been the same if any Chinese company had found itself in this situation.
I know that debating anyone about Ninestar will not change any deep-seated issues. After all, I have deep-seated views of my own, based on my own world view having lived and worked in China these past 12 years.
I do believe the alleged human abuse claims against the Uyghurs and this particular ban are a fabrication motivated by politics or trade or both.
My Uyghur friends and colleagues tell me their families were allowed to have as many children as they wanted in Xinjiang Province during the period of China's one-child policy.
It's just not consistent that a country, that has lifted 400 million people out of poverty, and seen a further 400 million receive significant pay increases, needs to force people to work for little or no wages. 12 years ago, my staff came to work on a bus or on a bicycle. Today they earn much more money, have a car and in some cases are buying their own apartments.
That same story is repeated millions of times across the country.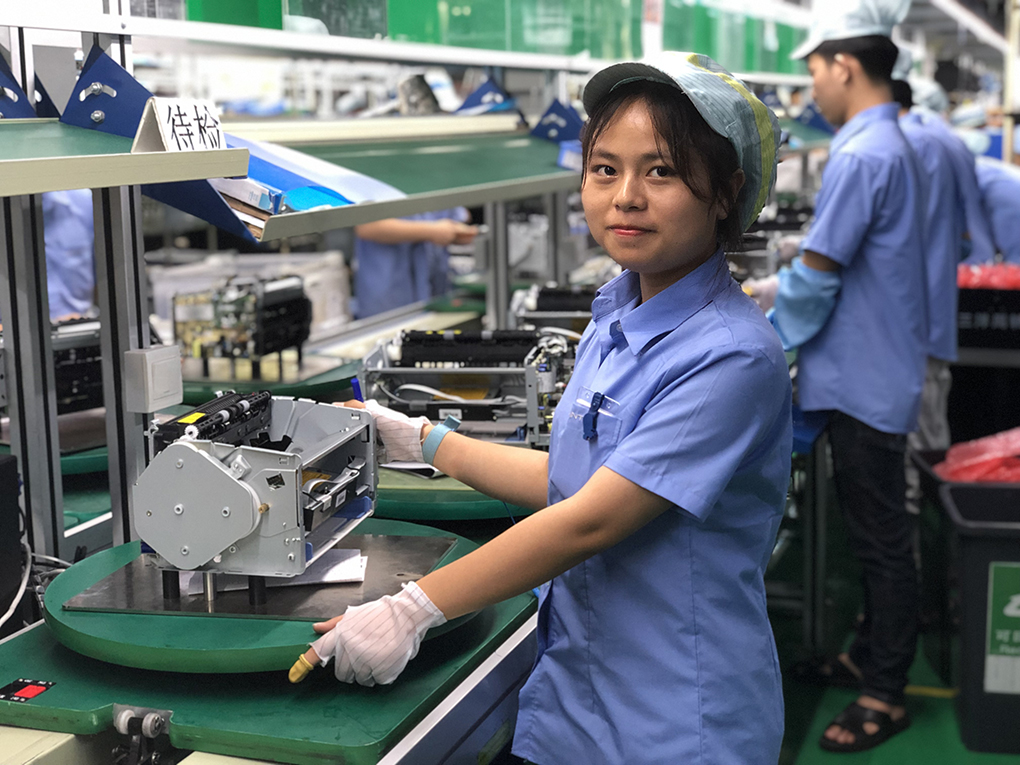 When I first arrived in China in 2011, the Zhuhai companies all boasted of the tens of thousands of staff they each had in their factories making printer cartridges. As with every other industry, young people came from all over the country to find work in the wealthy Guangdong Province.
They were not coerced but came of their own accord to find work, to be paid and to send money back to their families so they could all have a better life.
But even that has all changed in the past three to five years with the advent of automated production lines providing more efficiency and consistent quality. There are fewer people working in the factories than before.
What caused Ninestar to get on the ban list?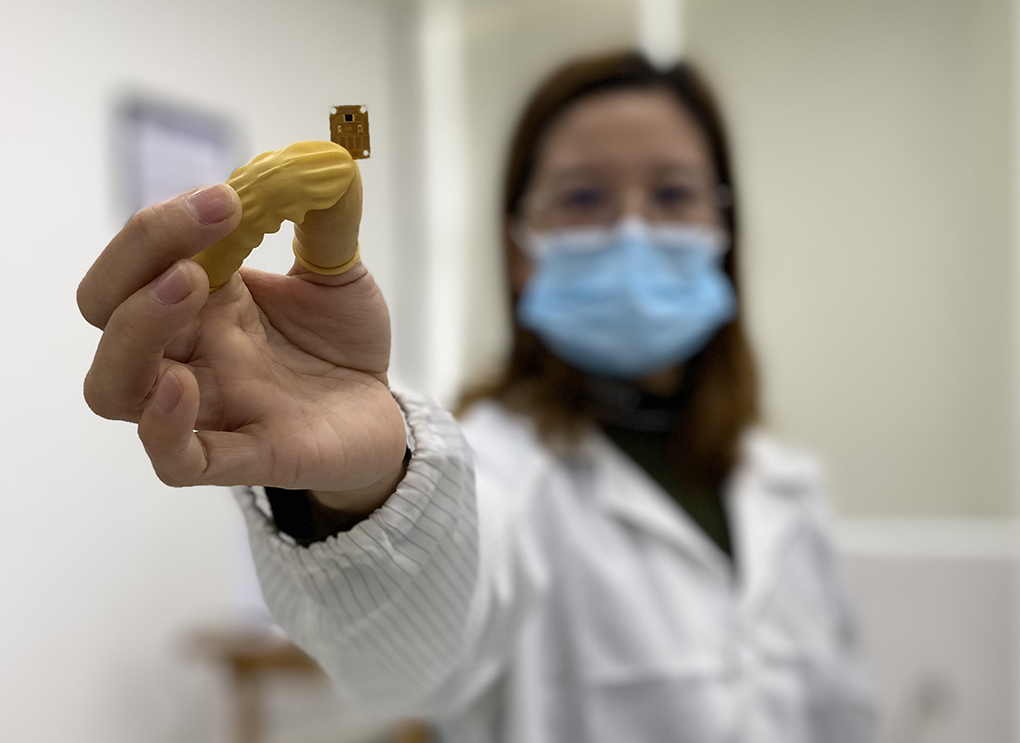 Is this ban, trade-related? Has the significant increase in Ninestar's Pantum printer shipments, for example, taking market share from printer OEMs like HP? Particularly in Russia?
Or are the successful workaround Apex chip solutions frustrating the printer OEMs from clawing back market share in a decreasing market from the after-market sector?
Here's another question… I also want to know what on earth is meant by "forced labor." Three lawyers I have spoken with in the US cannot tell me either and say there are multiple legal meanings.
Many first-world and free countries, including the US, force those in their jails to work for only a few cents per hour. Is this what is meant by forced labor? Or does it have a different meaning in developing countries like China?
For those who have a different worldview to me, I know I cannot—and do not want to change your mind.
But for those who are sceptical, or unsure… don't take my word for it: come and see for yourself. We have our big RemaxWorld show here in Zhuhai in October, and it is a good time to visit, along with others from around the world, to step into the factories that make printers and cartridges and see the working conditions for yourself.
See you in Zhuhai.
---
Related:
Comment:
Please add your comments below about this blog "Ninestar – the Chinese matter that won't go away", or join the conversation on social media.
https://o1.rtcdn.net/uploads/2023/06/David-intouch-TV-News-2306.jpg
599
1020
David Gibbons
https://o1.rtcdn.net/uploads/2020/07/RT-logo-old-big-old-jiazi-3.png
David Gibbons
2023-06-30 16:00:01
2023-06-30 18:10:48
Ninestar – the Chinese matter that won't go away