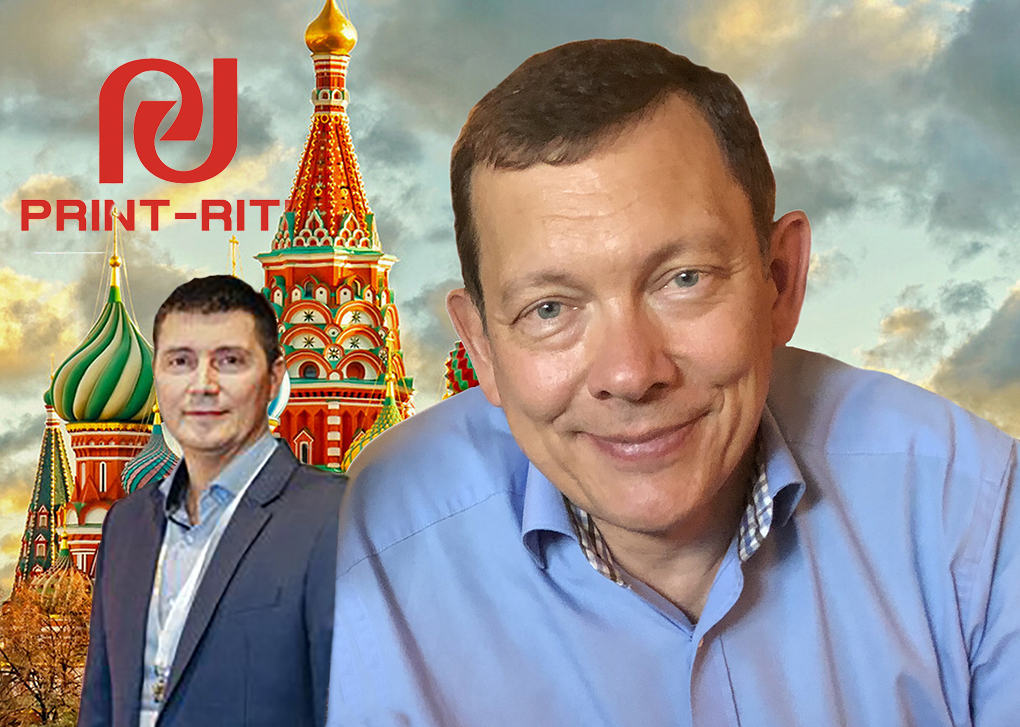 Launching the Print-Rite Brand in Russia
Launching the Print-Rite Brand in Russia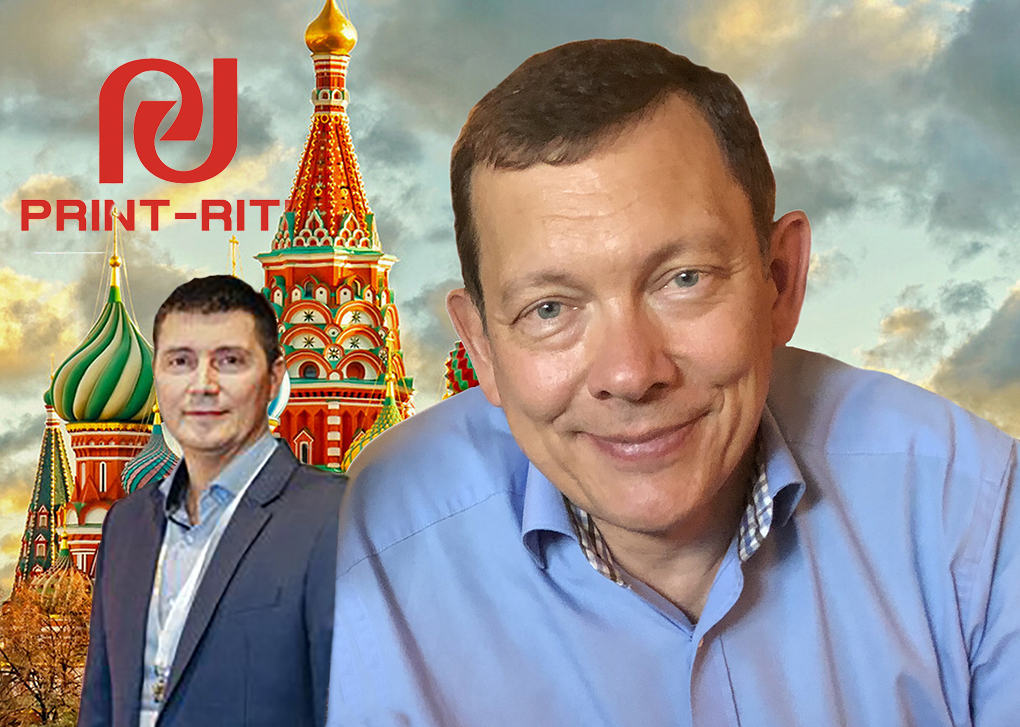 Stanislav Malinskiy interviews Roman Samoilov about launching the Print-Rite brand in Russia.
Your company, Office Assistant, the distributor of Cactus, G&G, MSE, Static Control, Pantum, and CET products, begins to supply Print-Rite products on the Russian market. Why have you decided to add to your already broad range of brands? What tasks do you set before your team in this connection?
We think that with printing equipment and consumable OEMs leaving the market users achieved an important change in understanding compatible products. The consumer begins to clearly understand that compatible products from different brands can vary strongly not only in price and quality but also by other different characteristics.
That is why the main task of Office Assistant is to present our partners with a minimal set of products from different brands to satisfy absolutely every need in the provision of an unceasing printing process with a level of quality suitable for a customer and foreseeable costs level.
We are sure that the Print-Rite brand (having more than 40 years of experience in producing cartridges for various printing devices) is a logical continuation of our current offer on the market and a very valuable acquisition for our portfolio.
Each brand supplied by your company (G&G, Static Control, Cactus) is well-known in the Russian market. Each of those brands has its own resellers and buyers. And all of a sudden, here comes the supply of another Chinese brand, Print-Rite! The coming of a new strong brand onto the Russian market inevitably creates the completion with the brands already being supplied. Why, being a successful distributor of G&G, Static Control, Cactus cartridges, you've decided to add to your range Print-Rite laser cartridges? How is this situation being viewed by G&G, Static Control, Cactus foreign manufacturers? How do you plan to position this new brand?
You're absolutely right; Print-Rite is a strong international brand practically unknown in Russia until recently.
We are attracted by the fact, that Print-Rite has years of compatible supplies industry experience, which is confirmed by more than 3,000 patents, possessing also in-house production of all main components, such as toner, OPCs, chips, etc. That allows the company to guarantee stably high quality of its own products and remain practically independent from third-party suppliers.
In our view, Print-Rite has a good potential to become a notable player in the medium-price segment of the Russian market of compatible printing supplies.
Of course, there is going to be some competition with brands already present on the market, but healthy competition has always made a positive impact on market development as a whole. It must be noted that all the brands that we distribute, have their own views of the Russian market and their own development strategy for various sales channels. A new brand in our range will give our partners a broader space for maneuver and will allow them to fully provide the customer's needs in terms of various types of printing supplies. We are sure that Print-Rite products will surely find "their own" buyer in Russia.
To what extent did the Russian market change during February-September 2022 compared with 2020-2021? How much do the sanctions disturb the work of your company? Have the various segments of the Russian market (laser cartridges, inkjet cartridges, toner, inks, chips, OPCs, etc.) "suffered" the same? How much have the sanctions introduced impacted your business with international partners? To what extent have the traditional business connections been shattered? How much was the logistics disturbed? How have the terms of shipment into Russia changed?
Undoubtedly the market of Russia has changed and it will continue changing in the future since the process of adaptation of the market towards the local conditions hasn't been completed yet. OEMs leaving the market and closing their offices, as well as changing or cancelling technical or warranty support have changed the game rules considerably. The distributors previously working with representative offices are actively searching for and using the parallel imports routes and are attuning their own service and support spots.
There has been no global cataclysm for a market of compatible supplies, since, historically, our market has always been oriented towards shipments from South-East Asia. However, new opportunities have arisen in the form of partner needs in supplying compatible materials, previously supplied only by OEM representatives. I mean the supplies for cost-per-copy contracts of HP, Xerox, and Lexmark brands, as well as spare parts for equipment used by large corporate customers.
Also, within the next couple of years, we will see considerable changes inside the installed base of devices, since we already see the considerable growth of Pantum printing devices and the coming of new players from China: Huawei and Deli, as well as local F+ and "Katusha".
At the moment of their introduction, the sanctions impacted numerous economic sectors; and we (as the majority of other market players) had to quickly react and restructure our financial and logistics chains. However, we have successfully coped with those tasks and now are not experiencing considerable problems with the supply of our products onto the Russian territory. There are instances of delay connecting the growing traffic on railways and Far-Eastern ports. However, having our own warehouse with stock to last for more than 3 months of sales allows us to successfully compensate for such difficulties.
How has the "average Russian buyer" changed? Has he become savvier? Is there still a demand for more expensive quality products?
In the absence or limited availability of OEM supplies, many customers had to switch to alternative compatible products. However, as I've already said, there appeared a group of customers ready to buy more expensive and higher quality compatible products not stepping down to OEMs with their consumer qualities.
The switch towards working from home has somehow changed the structure of the demand for printing supplies. Since we predominantly use inkjet or compact laser devices at home, the demand for inks and inkjet cartridges and entry-level laser devices has grown.
How have the years 2020-2022 been for Office Assistant? What are the main achievements? Which plans were realized, and which were not? In which market segments do you see the best perspectives for Office Assistant in 2022? What merits of your company and products define Office Assistant's success?
The years 2020-2022 have been quite successful for our company. We have successfully fulfilled and still are fulfilling all goals we set for ourselves. Office Assistant is one of the leading companies on the Russian market in terms of supplying compatible materials for printing, we are all the necessary experience and expertise to allow every partner to find a necessary solution within our range.
I would like to especially mention the development of CACTUS brand within the segment of projector equipment (projectors, screens, accessories) and office equipment (shredders, laminators, etc.).
CACTUS brand continually develops itself, in 2022, office/home/gaming furniture was added to the range of the brand. Also, there are plans for new product groups, which we will announce within 2-3 months.
The main merit of our company is that we continually build a collaborative business with our partners. We are working in the so-called "classic" distribution mode with a limited number of our direct partners and regional distributors. During more than 10 years of our presence in the Russian market, we have won the partners' trust. We are capable of listening and hearing their wishes, and we are always ready to support their initiatives.
---
Dr Stanislav Malinskiy is RT Imaging World's Regional Partner in Russia.
Malinskiy is the general director of BUSINESS-INFORM—an information agency based in Moscow—is mainly active in researching and consulting on the Russian office equipment and supplies market and also has over 250 scientific works and articles to his name. He is the chief editor of the Russian catalogs of printers, copiers, MFPs, and supplies. For more information please contact him at <malinskiy_stas@mail.ru>
You can access and read the Business-Inform magazines:
Information is also available about the Business Inform expo in Russia: sforp.ru
You can read more of Dr Malinskiy's articles and opinions:
Launching the Print-Rite Brand in Russia
Russians Color and New Printing Technologies
Related:
Comment:
Please add your comments below for this opinion blog, "Launching the Print-Rite Brand in Russia".  You can also follow the conversation on Linkedin.
https://o1.rtcdn.net/uploads/2022/11/Stanislav-Malinskiy-Print-Rite.jpg
727
1020
Stanislav Malinskiy
https://o1.rtcdn.net/uploads/2020/07/RT-logo-old-big-old-jiazi-3.png
Stanislav Malinskiy
2022-10-20 07:37:31
2022-12-30 14:45:04
Launching the Print-Rite Brand in Russia