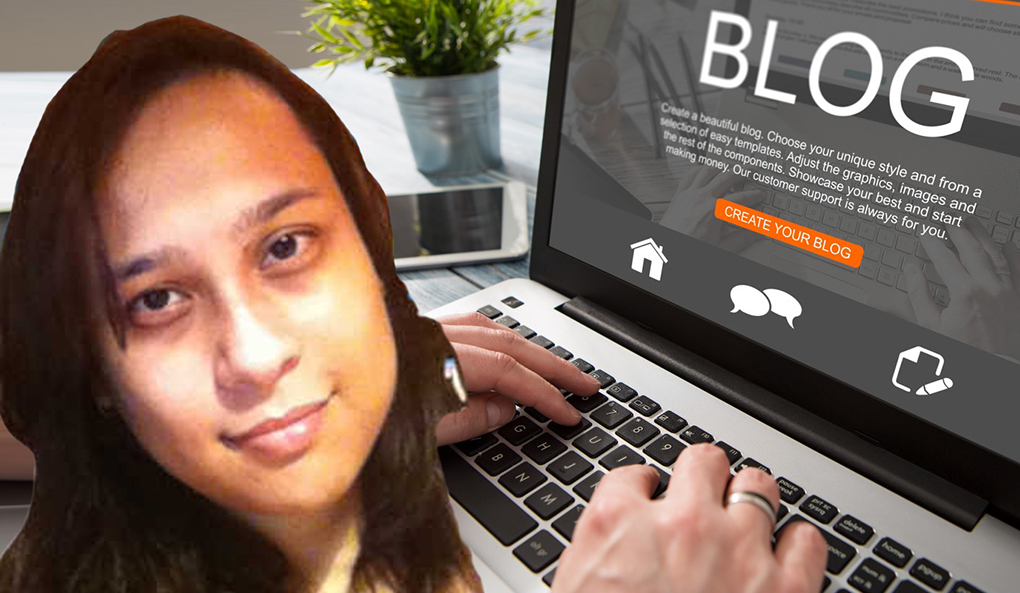 The Basics of Blogging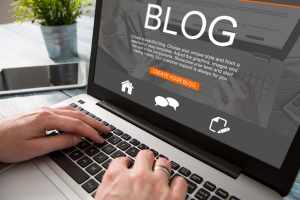 Blogging is a type of content writing. Blogs are used to add fresh content to a website. Search engines give more preference to websites with fresh content. This translates into more traffic to the website. So blogging is an organic digital marketing strategy for your brand.
A proven lead generation tool, provided you are publishing good content that is useful to your audience.
When done right, blogs can build your authority within your industry and niche as well. Which, in turn, builds your brand. And then again, blogs can be about earning money online as well.
There are many bloggers in the world whose primary source of income is through blogging. And they are known to earn great amounts by publishing great content.
So let's get started.
What is a Blog?
A blog or "weblog" is a term used to describe an online diary-like list of articles in a website, displayed in a reverse chronological order. A single writer or a group of writers can publish blog posts, expressing their views and opinions on a list of topics within a particular niche or industry.
Blogs can be about a particular topic. For example, the blog by SEMrush is about digital marketing strategies.
There are blogs that are more extensive. For example, I blog on digital marketing, women entrepreneurs and image consulting.
And then there are blogs that are the authors' personal online journals. These give us a glimpse into the authors' personal lives. For example, mom blogs like Thrifty Nifty Mommy
What is Blogging?
To build a great blog, you need consistent blogging. Blogging is the process of planning, creating, posting, promoting and managing a blog. Some blog on blogging platforms like Quora, Medium, etc. while others blog on self-hosted websites created with WordPress, etc.
What is a Blogger?
The one who blogs and follows the blogging process is called a Blogger. You need good writing and Google Search skills to be a good blogger.
A blogger publishes articles on her blog that are more opinionated as compared to articles published anywhere else. This is because a blogger is not just writing that piece, she's also voicing her opinion through that piece. Good writing skills, an intelligent and intellectual mind, and awesome communications skills is what you need to voice your opinions and convey the right message to your audience.
Of course, Google is a huge help to start the blogging process. So are different tools like Ubersuggest, LSIGraph, Answer The Public, etc.
Why is blogging important?
Blogging is important because it's:
a great search engine optimisation tool — it brings your website closer to your target audience;
a direct connection to your target audience as well as your customers — you can share important news and updates through blog posts;
a proven technique to build trust and engage with your target audience.
For seasoned bloggers, blogging is especially important because they can rely on blogging to earn money. They can blog from anywhere, as long as they have access to an active internet connection. Many people opt for a blogging career nowadays simply because the potential to earn while still following a flexible workload is high.
How to start your own blog?
To start your own blog, you can either sign up on WordPress.com, Quora, Medium or any of the popular blogging platforms available online. The only drawback with this approach is that monetisation options might not be available across all these platforms based on your location.
Like, I'm eligible to earn through Medium but can't because they have only Stripe available as a payment option. And Stripe in India is still in the beta stage.
The other option to start your own blog is to blog on your self-hosted website. By "self-hosted websites", I mean your own website that you own and control by buying the domain and web hosting and then installing a content management system (CMS) like WordPress.
So the steps involved in starting your own blog are:
Step 1 — Buy a domain name and register. Choose the domain name to reflect what you want to blog about. My domain name is anksimage.com because I wanted my website to reflect what I can do for a brand. Like changing the image of a brand.
Step 2 — Buy web hosting and SSL. This is a slightly expensive investment you would have to undertake. But GoDaddy usually offers higher discounts for longer durations. So take advantage of that!
Step 3 — Install WordPress Once you have the domain registered and your web hosting ready to be set up, you can log into GoDaddy to access your Control Panel. I'm a big fan of Linux, so I always opt for Linux based hosting, but Windows is fine as well. So on the cPanel, you can find shortcuts to install WordPress. All you have to do is click and follow the instructions. It hardly takes five minutes to complete this step.
Step 4 — Log into your new WordPress site, and set up your theme and plugins. Themes are the framework of your blog, and plugins are the mini soldiers who work hard to make your blog popular. And don't worry, most of the themes and plugins are free and easy to use. So it's all clickity-click for you and no coding is needed!  However, if you have a technical background and are familiar with PHP, you can do your own customisations with the themes.

I do NOT recommend customising plugins. At all. Just don't. Here's a list of the basic plugins you need to have on your site:
As you gain more familiarity with WordPress and its plugins, you will be adding more plugins to refine your blog.
Now, the key things you need to keep in mind while designing your blog:

The framework should be simple, hence easy to load;
Overall web design should be reader-friendly, hence a good user experience;
Less use of moving parts like sliders, videos, etc to avoid annoying the users

Step 5 — Plan your content.

Start with your target audience.

Who are your readers?
Whom do you want to visit your blog?
Which pain points are you addressing on your blog?
What differentiate you from the competition?
List the topics you would like to discuss with other people?

Maybe you're going through something (or been through something) in life that you would want to voice and support others who are on the same route?
Dig into your own psyche to find what makes you write. As you answer the above questions, you can plan your content better. It can one blog a day, week, or month. Quantity doesn't matter, as long as the quality is high.

Step 6 — Create your content calendar. Use content design tools to get content ideas.

I often use the Ubersuggest and LSIGraph tool to find topic ideas once I know what the central topic is;
For example, the main topic can be "business analytics". That's a generic wide-range topic one can write about. But to feature on the top spots for search engines, you can use the content design tools to come up with ideas like:

Business analytics training
IBM Business analytics tools
Business analytics videos online, and so on.

You start big and then refine it to get possibly 2–3 articles from each keyword or iteration of the keyword idea you get from the tools;
Once you have the content ideas, you can now create your blog calendar — when to publish what — and get started with the content creation.

Step 7 — The actual writing.

Make sure your content:

Is well-written and includes high-quality media;
Is relevant to your readers;
Educates, informs, and/or entertains your readers;
Includes a clear call-to-action that compels your readers to do SOMETHING at the end of the post. It can be as simple as sharing the post with their network.

Step 8 — Promotion.

You need social media to promote your published works. Share consistently and build your followers. Create a community;
You can nurture this community with repurposed content to build your brand and invoke reader loyalty.
And that's how you start your own blog.
Why Self-Hosted Blogs?
I find this approach of blogging on self-hosted websites better because with this you know what's happening on your blog. You have the controls within your fingertips. I've been a GoDaddy customer for both domain and web hosting for over a decade now, and it's been awesome.
Creating a website from a combination of HTML, CSS, PHP and JavaScript is how I started my career in digital marketing. In fact, I had created dozens of websites in this way. But ever since I discovered WordPress back in 2010, I've been a fan.
So even though it's a relatively more expensive option for you, it's the one with the better returns.
How to Make your Blog Popular?
Blog posts when written in a conversational style yield better ROI, as compared to a formal writing style. And the best way you improve on this is when you start enjoying these conversations yourself. So proofreading is crucial, as well as practising your writing skills.
Write more. Go back to old posts and revise. Trust yourself.
Another fact to keep in mind — online readers don't read, they SCAN.. till they find something interesting to read.
So keeping that in mind, use white spaces liberally within your blog posts.
How Do Bloggers Make Money From Blogging?
Here's how you can earn money from blogging:
Publish good content. Think about what people search in your niche, and post content to inform, educate, and/or entertain your target audience;
Sign up for Google AdSense and choose the right categories;
Join Amazon Affiliate Program, choose the right categories, and publish content based on those;
Look for other affiliate marketing websites, and publish content accordingly. (Just make sure Google AdSense doesn't have any issues with your other revenue sources in affiliate marketing);
Promote your content on social media;
Optimize your content continually to be included in search results. Think about how your target audience might be thinking and write/optimize accordingly;
Make sure your content is easy to read AND easy to understand;
Ensure your website loads fast enough, just so that you can avoid visitors going away from your site because the page loading time was really high;
Use rich media to convey your brand message. Make sure the media supports your content for maximum impact;
Scout for other bloggers with whom you can collaborate and earn together. Cross-promotion opportunities too.
Now, over to you!
I hope you've learned about the basics of blogging through this post. I've included a lot of information here, and I will continue posting about blogging to help you become a great blogger. Try out the steps I have mentioned above. Leave your questions about blogging in the comments below.
And don't forget to share this article with your friends.
Editor's Note: This article was first published on 23rd June 2020 at the AnksImage Blog.
https://o1.rtcdn.net/uploads/2020/06/Ankitaa-blog.jpg
593
1020
Ankitaa Gohain Dalmia
https://o1.rtcdn.net/uploads/2020/07/RT-logo-old-big-old-jiazi-3.png
Ankitaa Gohain Dalmia
2020-06-28 16:39:43
2020-06-28 21:28:55
The Basics of Blogging