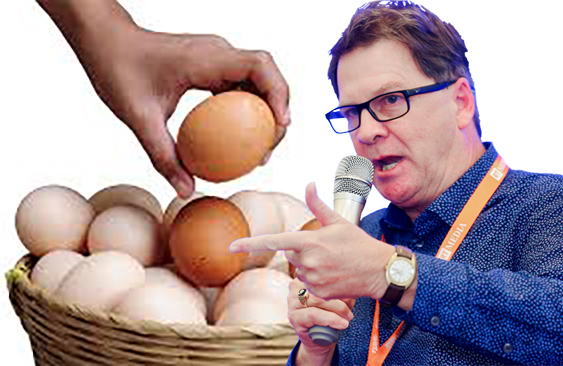 The Imaging Channel is Not Alone in Needing Diversification
The Imaging Channel is Not Alone in Needing Diversification
Over the last few years, we have all seen extensive M&A activity throughout the imaging channel. Sometimes I think there is more revenue generated by the acquisitions than sales made of print products to end-users.
Recently I read how the leader of one of the acquiring conglomerates was talking about how much revenue they were projected to hit in the next three years. Of course, there was no discussion of the profit expectations. This organization was also bragging of high double-digit growth especially in an industry where low single or negative growth is the new global reality. Buying growth can be hypnotic to revenue chasers and buying a customer base that is declining in both revenue and profit is dangerous to the investor's ROI—especially without a serious plan to diversify.
Without diversification the ability to increase revenue and margin in a declining product use market takes magic, and magic can only last so long on a balance sheet.
Many believe that increasing their customer base by buying a competitor's customer base will magically provide them with more customers to market additional products and services.
Surely, no leader in the channel believes only the channel itself can diversify. Those who do should look back through clear glasses at the many attempts and failures regarding managed IT services.
Do the Math
Currently, the imaging channel is a print/copy equipment sales and service channel. More than 90 percent of its revenue comes from the selling and servicing of print equipment. Yes, there are a few who have a diversified deliverable. I believe if they honestly reported the revenue they receive, very few would have more than 10 percent revenue diversification.
There are real threats coming from innovators, and other product and services vendors who are positioning themselves to take your print customers. Like you, these vendors also agree with you, that they too must diversify. The managed IT service providers and the office product resellers are close to being in a position to challenge the imaging channel.
I have spoken with many IT resellers and these organizations understand that print equipment and its services is by far the smallest piece of a customer's total technology budget—in most cases less than two percent.
Don't believe me? Do the math. It is well known that print volumes on nearly all equipment throughout the SMB marketplace produce less than 5,000 pages a month. At a 1.5c service cost, 5,000 pages at .015 = US$75.00 per month. Let's add $150.00 per month as the cost of the hardware lease. That gives the customer a complete print and service cost of US$225.00 per month.
Now let's list out all a typical SMB customers' technology needs: ISP, telephony, backup services, security firewall services, ERP and software licensing, desktop/laptop computer equipment and monitors, AV equipment, telecommunication equipment and mobile device equipment. We must also factor in all the service and labor costs, extended warranty costs and cabling and infrastructure costs.
Over my 30-year career, I don't think I ever had the opportunity to ask, "How many imaging channel dealers or direct operators have a print management program for their own organization?"
Many reading may appreciate the answer: probably none. The reason is dealers know that their own print costs are not that concerning when compared with other technology costs.
Most logical people would agree that managing something that represents two percent of a budget is not worthy. Given we all print less and less, thanks to the evolution of technology, the cost of print will keep declining.
It's safe to say that IT resellers have never really been interested in the smallest piece of the technology spend. So, why would they be now? It's simple: they realize it's much easier for them to take over the print and its services on the millions of low volume accounts. All they need is an A4 strategy, and it's not hard to imagine that many are considering putting an A4 plan on the agenda. This A4 strategy will gain in momentum for IT resellers as many in the imaging channel continue their product-centric deliverable of overselling A3 equipment.
At the moment, IT resellers assume the A3 copier/printer in the hallway is still producing a lot of prints and copies. Once they begin to realize that the majority of A3s in the market produce less than 5,000 pages per month, they will quickly feel much less threatened and learn how to sell A4 to replace them.
As advances in A4 equipment technology will see fewer parts and service needs, many technology resellers will diversify into print. At the same time, these resellers know that the imaging channel is attempting to compete for their IT services.
Here's a fact everyone in the imaging channel must consider: it's easier for an IT service reseller to learn and master selling print than a print service-centric business to master the many complexities of IT services.
More Threats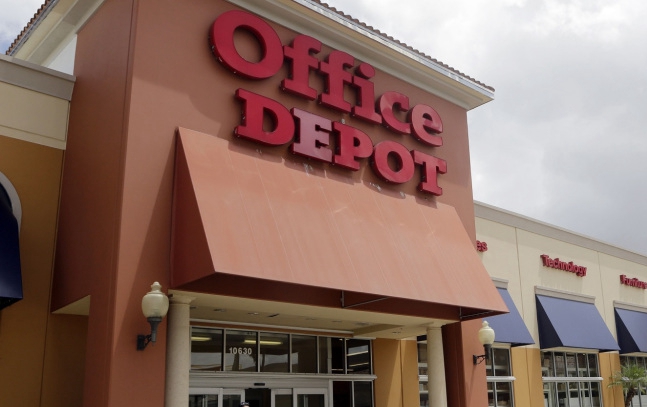 The imaging channel must also keep in mind that it's not just IT resellers that threaten their businesses. Think about organizations like Office Depot, Field Nation, Staples, and of course, Amazon—all offering a better user experience. Many great relationships will be replaced where a competitor delivers the better experience. Remember, UBER disrupted the taxi industry. The "old way" of doing things rarely initiates disruption. Instead, the old-way falls victim to it.
Office Depot has 1,100 locations in the U.S. Field Nation has roughly 100,000 technicians on their contracted platform. A4 equipment is light (more accessible to deliver set up and install than A3), has a third less technician needs compared to the A3 at like volumes. The yields on A4 toner and consumable parts are continuously increasing as customers print volumes continue decreasing.
Can Office Depot sell directly to your customer?
Can Field Nation provide the needed service?
Many dealers in the imaging channel don't even know about Field Nation. They only recognize their competitors as those organizations who do what they do. Today's innovative competitors are unknown to most until they fall victim to them.
Here's one of many things I can see: Office Depot creates an avenue for print end-users to order equipment online or at one of their 1,100 demo rooms around the country. They could contract Field Nation, the world's largest contracted services company, to fulfill the service component.
So I want to challenge you to see Office Depot as an ally rather than a threat. Office Depot has your customers visiting their websites every day selling them supplies. They have relationships with your customers in the intersection between the digital and physical worlds. Office Depot like the imaging channel knows they must diversify, and, like the imaging channel, Office Depot could attempt this diversification.
It's not too farfetched to believe that Office Depot could acquire a substantial national copier dealer or conglomerate. The benefits of such an acquisition include the consolidation of real estate, direct access to understanding print at the end-user level, provide direct access to the dealer's customer base and the ability to offer print equipment and services to all their other customers.
I predict Office Depot will acquire a large imaging channel dealer or conglomerate in the next year or two.
So, Office Depot has the capability to disrupt the status quo of the imaging channel. Which means Staples does too. No one has a crystal ball, but we have the responsibility to explore the future through imagination.
So is There Help?
TEASRA, The Innovation Channel was born to help vendors and resellers innovate themselves and their end-users in these disruptive times. We held our first Innovation Summit in September 2018 where we explored the unknown and looked for ways to integrate and collaborate our deliverables.
TEASRA is determined to help those who want to expand into new opportunities and quickly prepare themselves for disruption. The disruption I refer to will not be caused by end-users going paperless. The imaging channel has been sidetracked far too long on the paperless argument and ignored the real threat: a complete change to the delivery and service model.
All technology reselling organizations and their manufacturers must collaborate and continuously imagine the way things should be rather than focus on the way things currently are. That's why TEASRA is here.
I will remind you, as I always do as I wind up, that status quo is the killer of all that will be invented. Don't get stuck in the status quo.
---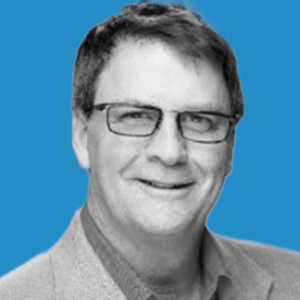 Have you found this article, "The Imaging Channel is Not Alone in Needing Diversification" helpful?
Ray Stasieczko is a forward-thinking and often controversial writer and speaker. You may not want to agree with everything he says, but you are compelled to read and listen. To do otherwise could spell doom.
He has called the imaging channel home for nearly 30 years and served in various roles and has contributed nearly 100 articles to the industry's publications. Ray has also spoken at the RT Media Summits in Cairo, South America and China. You can contact him and watch him on LinkedIn.
Read Ray's other blogs:
The Imaging Channel is Not Alone in Needing Diversification
https://o1.rtcdn.net/uploads/2019/03/ray-Stasieczko-Diversification.jpg
366
563
Ray Stasieczko
https://o1.rtcdn.net/uploads/2020/07/RT-logo-old-big-old-jiazi-3.png
Ray Stasieczko
2019-03-26 15:09:38
2020-07-26 15:22:44
The Imaging Channel is Not Alone in Needing Diversification