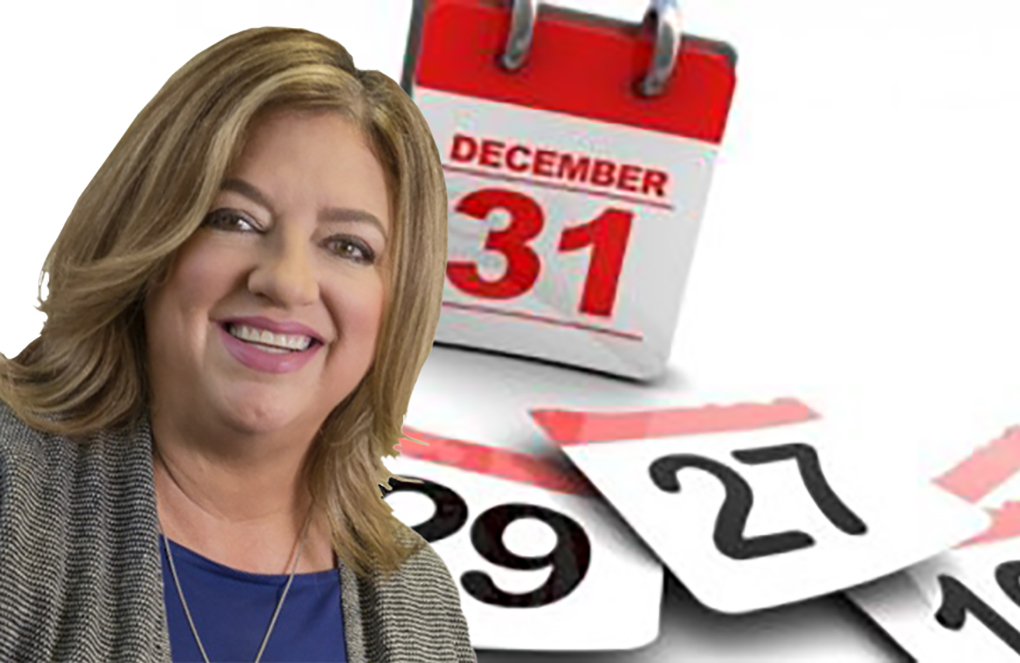 2017: There Will Never be Another One
2017: There Will Never be Another One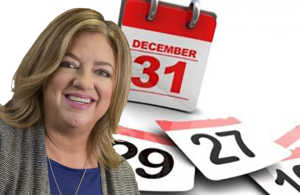 2017 is the year that saw incredible changes in the law from none other than the U.S. Supreme Court, but also some subtle, yet significant, legal shifts as well. The imaging supplies industry is in a unique place, as it is at the forefront of international trade and patent law.
The death of post-sale restrictions
This year, our industry presented the U.S. Supreme Court with the case that would change patent law dramatically. On May 30, the U.S. Supreme Court exhausted patent rights on products after the first
sale, whether domestically or overseas. The decision in Impression Products, Inc. v. Lexmark International, Inc., written by Chief Justice Roberts, specifically involved the sale of printer cartridges. The decision was nearly unanimous with only Justice Ginsburg dissenting, and only to the question of international product sales.
Specific unequivocal language included:
"Lexmark exhausted its patent rights in the Return Program cartridges that it sold in the United States. A patentee's decision to sell a product exhausts all its patent rights in that item, regardless of any restrictions the patentee purports to impose.
"Lexmark also sold toner cartridges abroad, which Impression Products acquired from purchasers and imported into the United States. Lexmark cannot sue Impression Products for infringement with respect to these cartridges. An authorized sale outside the United States, just as one within the United States, exhausts
all rights under the Patent Act. Applying patent exhaustion to foreign sales is just as straightforward."
The decision is a slam dunk ending in favor of the Aftermarket over Lexmark's return program. The industry's fight with Lexmark over these issues has gone on for two decades, as the decision was rendered within days of the twentieth anniversary of the introduction of prebate, later renamed the return program.
The case was the conclusion to the question of what exceptions legitimately exist to the first sale doctrine. The answer? None. The case had its share of twists and heroes. Eric Smith, who was incredulous when Lexmark sued his company, took the case to attorney Ed O'Connor. O'Connor took the case for free so that the "David vs. Goliath" fight would have a forum. When the case looked like it was heading toward a contrary conclusion, Lexmark offered Smith a reported seven-figure private settlement, which Smith refused.
In addition, the case was built on the foundation laid for it by cases brought by Lexmark against Static Control Components, as well as other industry members. These companies, SCC especially, fought to the end to get the precedents needed to put an end to Lexmark's strong-arm tactics.
The International Imaging Technology Council (Int'l ITC) has been involved in the Impression Products case and the dozens that have come before it. It has filed amicus briefs in this case and several others, has provided testimony on behalf of aftermarket parties, and has conducted supportive research and has provided a voice for the Aftermarket. It has lobbied for the industry at the state, federal and even international levels.
All the litigation brought to light the imaging supplies aftermarket and its many benefits. Over the years, the industry passed legislation at various levels and made high-powered friends. And with the current attitude in the U.S. Supreme Court, patent rights will be subjugated to the rights of a free and open marketplace.
The new global marketplace Chinese remanufacturers and manufacturers, the internet, and Original Equipment Manufacturers (OEMs) actions all played a large role in the industry's 2017 legal forum. And not the roles they have historically played.
WITH THE CURRENT ATTITUDE IN THE U.S. SUPREME COURT, PATENT RIGHTS WILL BE SUBJUGATED TO THE RIGHTS OF A FREE AND OPEN MARKETPLACE
The OEMs and the Aftermarket have two common enemies. They both are losing business to counterfeiters and
new, compatible cartridges, which may violate patents. Both illicit products have found a great marketplace on the Internet. "Counterfeits and compatibles are ending up in North America because they are offered for sale on the Internet," said Merritt Blakeslee of the Blakeslee Law Firm in Washington, D.C. "The products have to cross the Internet at some point, and those are the transactions we can go after. Cut that link in the chain, you stifle the manufacturers."
Internet marketplaces have historically ignored pleas to police their sites better for counterfeits of patent-infringing products. Recently, though, Amazon has taken steps to remove potentially illicit products. However, they have occasionally lumped all Aftermarket cartridges in with illicit ones. We must remain vigilant – and active – to keep this from happening.
The Int'l ITC and the Imaging Supplies Coalition (ISC), which is comprised of OEM members, will continue to work together on the counterfeiting problems. The "dark web" is replete with counterfeiters, and cheap, compatibles that most likely violate OEM patents. And the associations will have to work together to monitor Internet enforcement issues.
The OEMs want to slow down the importation of patent- infringing products. Since 2006, four OEMs (Epson, Hewlett Packard, Lexmark, and Canon) have undertaken U.S.
International Trade Commission (ITC) patent-infringement litigations, called 337 investigations. Each has resulted in a general exclusion order (GEO) against cartridges covered by the OEM patents. "OEMs have built strong, international patent portfolios to guard their market share against Aftermarket suppliers," Blakeslee said.
The OEMs have taken serious steps to stem the tide of patent-infringing "new, compatibles." The North American remanufacturers welcome these actions but are having to accept that there may be some legitimate, legal, high-quality compatibles.
The Chinese manufacturers are becoming increasingly sophisticated, both in their technology and legal research. Ninestar has sought an advisory ruling that certain of its products should not be excluded under some existing GEOs. As companies like Ninestar grow larger and more sophisticated, they can mount such actions, and win.
Recently, Static Control Components, part of the Ninestar Group, did just that. On July 17, it sued Aster Graphics in California claiming infringement of two patents.
The amalgamation of Ninestar, which now includes Lexmark, Static Control and Apex, raises many questions. Will this company become an OEM? Will they cater to the Aftermarket? No one seems to know, or at least no one is forthcoming with answers.
They aren't the only ones forging unique alliances that have left industry analysts scratching their heads. As more of these international cartels of companies form, the results – and products – will be increasingly unique. Perhaps the upside of the formation of these competing groups is that they will police each other for patent infringement, thereby cleaning up the Aftermarket without having to wait for the OEMs to take action.
And finally, the Trump card.
Trump roared into office on his "America first" platform. He immediately removed the United States from negotiations in the Trans-Pacific Partnership ("TPP") trade deal, which he called a "potential disaster."
The TPP is a 12-country commitment that would potentially create a free trade area spanning from Japan to Chile (all parties, including Canada and China, are pacific- rim countries), making it the world's largest trade pact.
The TPP was crafted in stealth. Very few were invited to participate in the negotiations, and therefore there is little information on its purpose and each party's agenda. But the TPP also had another tragic flaw, nearer to the hearts of the members of the cartridge aftermarket. The TPP fortified patent rights in favor of their owners. It demanded that patent rights be respected at a much higher level than is currently affordable in most of the participating countries such as China and even the U.S.
Trump has also made it clear that he doesn't care for China's trade practices, and will build walls, literally or figuratively, to bolster American jobs and products.
Finally, there is the ominous and perilous situation with North Korea. Trump has called on China several times to intervene and get North Korea's Supreme Leader Kim Jong-un to stop threatening to literally go nuclear. Trump has also suggested that China sanction North Korea by ceasing all trade with its neighbor.
If they don't, Trump might cut off all trade with China. That's a totally ridiculous notion since it would collapse the global economy. But Trump often reacts "off script," especially when taunted. And Jong-un has poked the President by threatening to lob missiles at Guam, Hawaii and even the mainland U.S.
Therefore, even with an long-awaited favorable Supreme Court decision in 2017, 2018 promises to be a significant year for the evolving global imaging supplies marketplace, too. There may never be another year like 2017, but the next few promise to be significant and exciting as well.
---
Tricia Judge has served as the executive director of the International Imaging Technology Council—a not-for-profit trade association serving imaging supplies remanufacturers and dealers—for 17 years. She was the executive editor of Recharger magazine for five years and a lawyer for 30 years. Judge's work has been published in Recharger, Imaging Spectrum and several other industry magazines. She has won critical acclaim for her writing and industry advocacy. She prides herself in having assisted with the preparation of six friend-of-the-court (amicus) briefs and has presented the position of the industry to the US International Trade Commission. Since 2017, Judge has been the Senior Consulting Editor of RT Imaging World magazine and speaks at regional RT VIP Summits and RemaxWorld Expo in China.
Her feature articles:
Her Judge's Ruling opinion blogs:
2017: There Will Never be Another One
Comments:
You can add your ideas and thoughts on this article, "2017: There Will Never be Another One" below or directly with Tricia Judge by email.
https://o1.rtcdn.net/uploads/2020/07/Tricia-Judge-End-of-Year.jpg
663
1020
David Gibbons
https://o1.rtcdn.net/uploads/2020/07/RT-logo-old-big-old-jiazi-3.png
David Gibbons
2017-10-09 17:34:44
2020-07-09 19:53:31
2017: There Will Never be Another One