Remanufacturing: From Dirty to Debutante
Remanufacturing: From Dirty to Debutante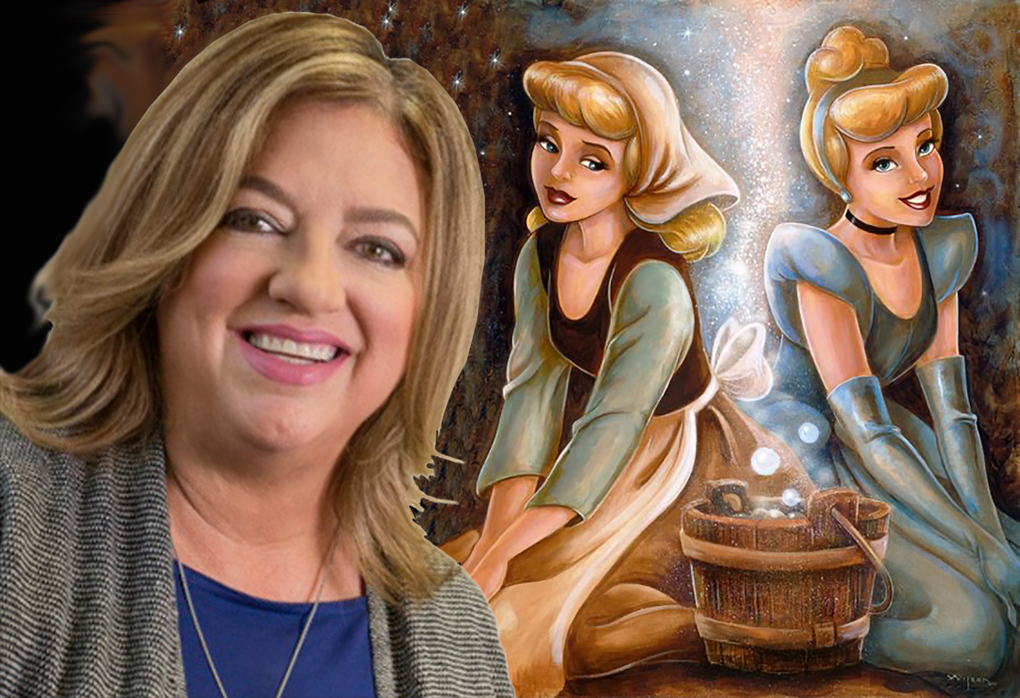 Remanufacturing versus manufacturing. The latter conjures images of clean, humming, brightly lit, perfectly spaced production lines turning out shiny new products. The former, however, has been perceived as the garage-based "aftermarket" that produces dirty, worn products that may cost less, but also perform less.
No more.
In recent years, government and private industry have taken notice of the evolution underway in remanufacturing. Science is being employed to make remanufactured products perform not only as well as new, but sometimes even better than new.
Remanufacturing is at the focal point of the convergence of global environmental awareness, academic quests for improved engineering and consumer demands for choices. And governmental entities are responding to the pressures to foster these activities and are looking, actually supporting, remanufacturing in all industries.
Europe has always been a leader in taking action on its constituents' demands in these areas. The European Union is embracing the circular economy. If it's green in Europe, it's good. And remanufacturing fits the bill.
The remanufacturing industry supports jobs and the environment as well as providing a healthy financial model for businesses. A common refrain in the industry is remanufacturing is good for people, profits, and the planet. For years, the mantra of the International Imaging Technology Council (Int'l ITC) has been remanufacturing is good for the environment, the economy and consumer choice. In more concrete terms, remanufacturing saves an average of 85 percent of energy use, 86 percent of water use, and 85 percent of material use compared to new goods. Remanufacturing is more labor-intensive than original manufacturing because several key processes generally must be done by hand.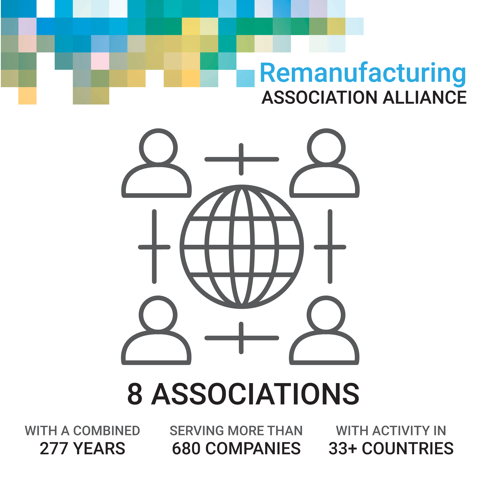 To encourage the world to celebrate and promote remanufacturing as environmentally friendly and economically smart, an annual Reman Day was launched in 2018 by the Remanufacturing Industries Council in collaboration with several partner associations: to celebrate remanufacturing and raise awareness about its benefits. The Remanufacturing Association Alliance (RAA) partner associations cover industries as broad as aerospace, medical devices, automotive parts, ink and toner cartridges, and electrical apparatus. The leadership from these seven associations, including the Int'l ITC, meet every month to share ways to improve and promote globally our members' hard work and great products.
On Reman Day, businesses host local events ranging from donuts in the breakroom to factory tours for students or elected officials. To date, more than 300 locations have participated in 20 countries across six continents. Even the international quarantine hasn't slowed down the efforts, Reman Day is recognized more and more every year by government entities.
As a founding member of the Council that brought this day to life, Int'l ITC enthusiastically aided its members that took part. Those that did, saw consumers and business customers respond to the event. It was the first time ever that the remanufacturing industries, from airplanes to inkjet cartridges, came together to promote their members and products.
John Deere, the heavy equipment behemoth, led the way with events hosted around the globe. The automotive sector had events from coast to coast, and in faraway lands like Romania. The cartridge clan has boasted events from Brooklyn to Cairo, Buenos Aires to Zhuhai.
It isn't just a day to wave a flag. Beneath the fanfare is that real coalition of associations, including the Int'l ITC, that is pushing both public and private sector to buy more remanufactured products, and putting real qualitative science behind those efforts.
Under the guidance of Dr Nabil Nasr and the Rochester Institute of Technology, the Remade Institute was born. For more than 25 years, Dr Nasr has worked in the fields of sustainable manufacturing, remanufacturing, circular economy, clean production, and sustainable product development and is considered an international leader in research and development efforts in these disciplines. He has developed strong ties to the industry through efforts to implement and improve the sustainable design and remanufacturing processes at hundreds of companies from diverse sectors.
Dr Nasr is associate provost at the Rochester Institute of Technology and director of the Golisano Institute for Sustainability. In 1997 he founded the Center for Remanufacturing and Resource Recovery, which has become a leading source of applied research and solutions in remanufacturing technologies. Sustainable production systems and the built environment are the focus of interdisciplinary academic and research programs within the Golisano Institute for Sustainability, which was founded in 2007.
The REMADE Institute is the only institute in the U.S. that is a public-private partnership committed to developing transformational technologies that can help develop a significant competitive advantage for our industry. The institute continually funds research proposals to underwrite new technology development in support of industry needs. The institute is a consortium and the benefits go to its members. Membership is open to any US company. The institute has about 100 members including leading industry like Michelin, Caterpillar, John Deere, and others. Major universities such as RIT, MIT, Georgia Tech, and the University of Illinois are members in addition to five national labs.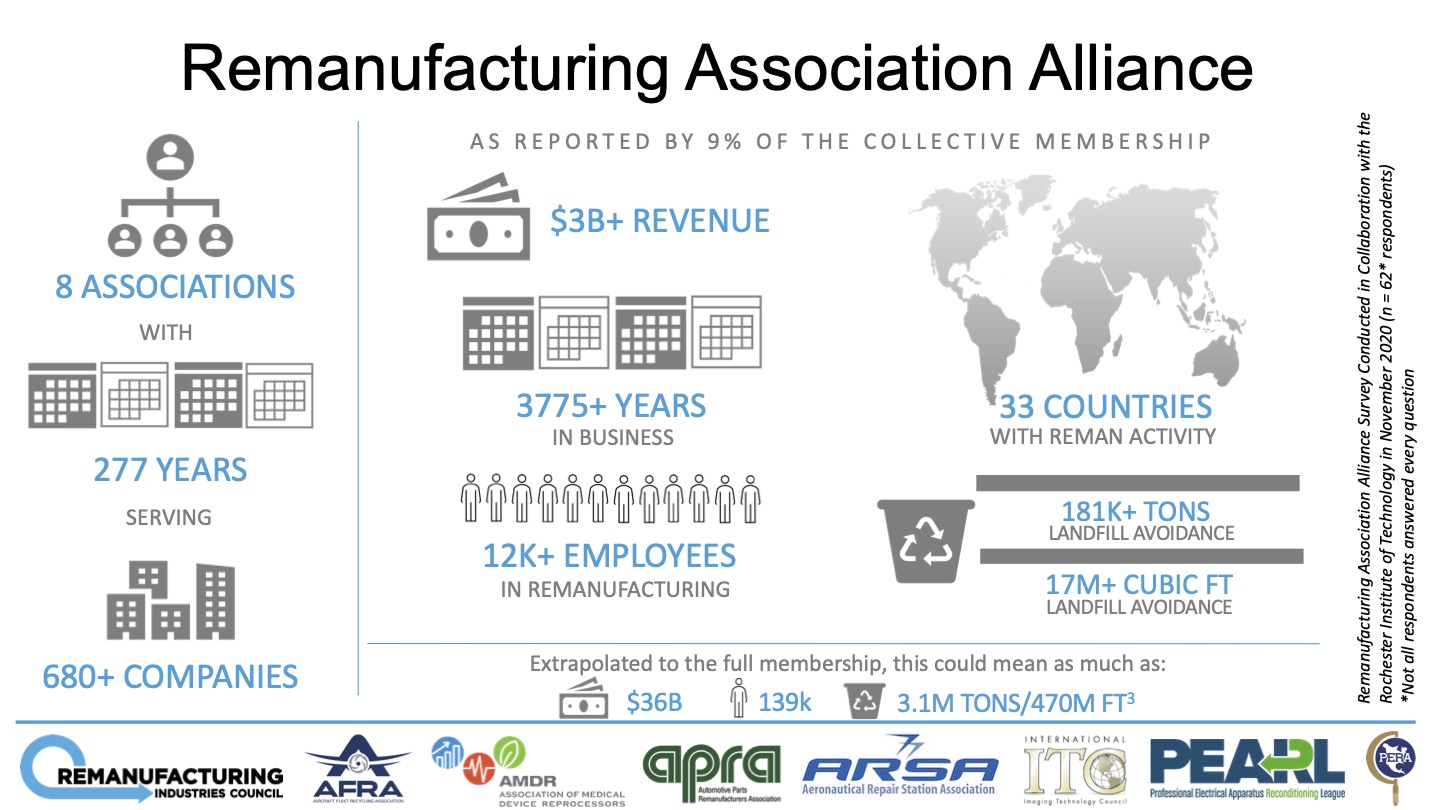 State of Reman 2020
In late 2021, the eight RAA members undertook the arduous task of surveying its members to determine the size of the industry and its environmental impact. There was some debate over the calculations and their extrapolations, but here goes:
Remanufacturing companies generate $36 billion in revenue and employ 139,000 employees (all agree that this latter number is low). However, as an industry, remanufacturing diverts 3.1 million tons of waste from landfills. That's the weight of 918 aircraft carriers, 5612 locomotives and an additional 27,627 humpback whales. From a space standpoint, they divert roughly 470 million cubic feet of waste headed to landfills. That's the equivalent of 361 U.S. Capitol Buildings or filling the Dallas Cowboys' football stadium four-and-one-half times.
The cartridge remanufacturing industry is a small share of those numbers, but they are mighty, nonetheless. From a revenue standpoint, the industry is still half small companies (under $1 million revenue) and the other half larger concerns. But their environmental impact is impressive. Clover Imaging, the global cartridge industry's largest remanufacturer, alone is responsible for five dozen of those locomotives and a bunch of whales. In addition, it has reforested more than 600,000 trees with its PrintReleaf partnership.
North American remanufacturers divert enough waste to fill at least ten Empire State buildings. (These numbers have NOT been extrapolated across the membership and are therefore low). Their waste diversion could also fill the world's largest building, the Boeing Assembly Plant in Everett, Washington two and one-half times. This plant is used to manufacture Boeing's widebody airplanes including the 747s and 787s.
These numbers turn heads, millions of them.
Original manufacturers tout their environmental benefits as well, as they well should, but none comes close to having that impact. And the government has gotten serious about cracking down on the truth in environmental marketing. Recently, the Int'l ITC took HP to task over its environmental claims with its complaint with the Green Electronics Council. Most of the manufacturing environmental claims, at least in the printer cartridge industry, have come from their recycling efforts. These are to be lauded, to be sure. However, the reuse of a product is far preferable environmentally to recycling it.
Academics, business executives, government officials and industry associations have been working for more than a decade to improve and infusing millions of dollars into, remanufacturing. It has gained consistent acceptance in the business community, and it's only a matter of time before consumers are convinced too.
Remanufacturing is not a dirty little sister, she's a darling.
*This article was published on pages 12-15 in the latest edition of our "RT ImagingWorld" magazine. Click here to download the whole PDF version of the magazine for free.
---
Tricia Judge has served as the executive director of the International Imaging Technology Council—a not-for-profit trade association serving imaging supplies remanufacturers and dealers—for 17 years. She was the executive editor of Recharger magazine for five years and a lawyer for 30 years. Judge's work has been published in Recharger, Imaging Spectrum and several other industry magazines. She has won critical acclaim for her writing and industry advocacy. She prides herself in having assisted with the preparation of six friend-of-the-court (amicus) briefs and has presented the position of the industry to the US International Trade Commission.  Judge has been the Senior Consulting Editor of RT Imaging World magazine and speaks at regional RT VIP Summits and RemaxWorld Expo in China.
Her feature articles include:
Her Judge's Ruling opinion blogs:
Remanufacturing: From Dirty to Debutante
Comments:
You can add your ideas and thoughts on this article, "Remanufacturing: From Dirty to Debutante," below or directly with Tricia Judge by email.  You can also join the conversation on LinkedIn.
https://o1.rtcdn.net/uploads/2021/04/Tricia-Judge-Cinderella-iitc.jpg
696
1020
Tricia Judge
https://o1.rtcdn.net/uploads/2020/07/RT-logo-old-big-old-jiazi-3.png
Tricia Judge
2021-04-09 14:57:10
2021-04-20 14:52:28
Remanufacturing: From Dirty to Debutante