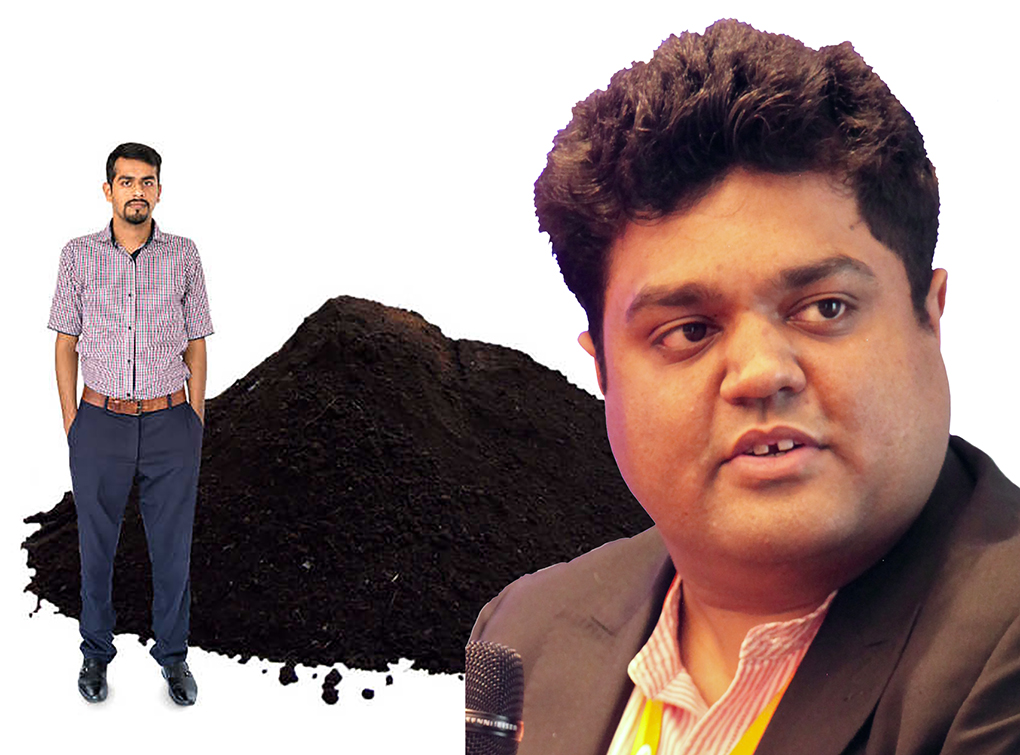 Anti-dumping Duty Added to Black Toner Imports
Anti-dumping Duty Added to Black Toner Imports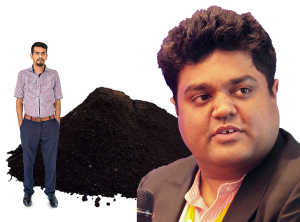 Two companies, Pure Toners and Developers and Indian Toners and Developers, initiated an anti-dumping investigation by the Indian government's Director General of Trade Remedies (DGTR) on February 10, 2020. They are two of the three local toner producers in India.
Both companies complained "black toner in powder form" from China, Taiwan and Malaysia were being dumped in India causing injury to the local industry.
Subsequent investigations by DGTR, at unheard-of speed particularly during the pandemic lockdowns across India, led the DGTR to conclude the imports of toners from these three countries increased from 2,203 megatons in 2017-18 to 3,107 megatons between April and December 2019. This represented an increase of 41%. The total imports from these countries represent 88% of toner used in the country. This clearly indicates imported bulk black toner from these countries had captured a significant share of the domestic market.
Anti-dumping duties on toners from these three countries were imposed between US$196 per ton and USD $1,686 per ton depending on the source. This came into place on August 10 2020. To see all of this "done and dusted" in the record time of just six months was undoubtedly helped by anti-China sentiments prevailing in India following the violent border clashes in Ladakh in mid-June.
As a result, this ruling aided these two Indian producers to increase prices immediately to boost profits which were under pressure in the last financial year.  The financial results of ITDL are in the public record and summarised below. Analysts consider these are healthy numbers by any measure and these alone should not have led to anti-dumping duties being imposed without evaluating the whole picture in the bulk toner market in 2020.

There is a list of reasons as to why this anti-dumping investigation should be scrapped as being unreasonable, not factual and having no basis of claim. These two producers are only trying to boost their profitability at the cost of other users of bulk toners in India.
List of Reasons Why the Toner Duty Should be Scrapped
Loss of 50,000 jobs: Of the hundred thousand or more refillers across India who provide services to millions of real users by refilling their empty once used toner cartridges, the majority  will be forced into unemployment as toner refilling becomes unviable due to increase of cost price and users shifting to new compatible toner cartridges as refillers are unwelcome into corporate and government offices during the pandemic;
Loss of 150,000 businesses: More than one and a half million copy and print job shops provide services to tens of millions of businesses, students and consumers who obtain laser, color and photocopy printouts for their day-to-day requirements as they do not own printers and copiers.  They will become unprofitable due to the larger cost increase at the user level resulting in reduced print volumes;
Loss of 500 jobs: Hundreds of local toner cartridge remanufacturers and the four major local manufacturers of compatible toner cartridges under the MADE IN INDIA program need competitively priced bulk toner to compete with imports of the compatible toner cartridges. These local manufacturers employ at least five times more workers than the two toner factories;
The local toner industry does not want to invest in this business or expand toner production volumes to reach global scale in a fast-changing environment where independent after toner manufacturers globally (without sales of bulk toner to printer MFD OEM) are no longer viable unless they become manufacturers of value-added compatible toner cartridges or remanufactured toner cartridges; nor
Nor do these companies want to invest in R&D to manufacture color, MICR or specialized toners and will remain handicapped and uncompetitive compared to global players in the three countries affected;
Indian customs duty for imported bulk toner is 10% + surcharge which is equivalent to almost 11%. This is already meant to protect the local manufacturers as customs duty for other comparable product imports is zero percent;
Imported ready-to-use or finished aftermarket toner cartridges have zero customs duty so bulk toner should not be given such an anti-dumping duty to protect an industry which has not become globally competitive nor operates at a global scale even after 20 or 30 years;
Bulk black toner is a raw material for toner cartridge manufacturing and refilling as a service and so customs duty should be zero;
Indian bulk toner manufacturers have low capacity to cater to Indian demand and that capacity is reduced by exports which must be profitable and competitively priced for them to continue exports and local demand can only be met by internationally benchmarked and same prevailing prices if toner producers from these three countries continue to export to India as Korean and Japanese costs are too high and they cannot fulfil demand at price points needed for bulk toner users and applications to remain competitive vis a vis the compatible toner cartridges imported into India.
Both companies' domestic selling prices, for just small orders of less than 500kg, starts at Rs270 (US$3.75) per kilogram. The USD 3.75 (or usually USD 4.00+) from China is for buyers who contract to purchase 100 tons or more a year.  These are normal, competitive and comparable prices. This means, in no way is the bulk black toner being dumped into markets including the Indian market. These are the minimum prices that are paid anywhere for fast-moving, large-volume printer toners. Usually, toners are imported at prices between USD 5 and USD 9 which are the prevailing international prices and the same prices that apply to Indian importers too. Of course, India is a major market and a competitively priced market.
The two local manufacturers have small scale operations at 3,600 tons-per-annum (tpa) for ITDL and 1,500 tpa for Pure Toners. JIT Toners, the third local toner manufacturer who did not join their appeal for anti-dumping duty has an even smaller output of 600 tpa. The Chinese producer, Handan Toners has a capacity of 10,000 tpa and ICMI China has a capacity at 7,000 tpa. This is one reason the two complainants may be failing to compete in the local market and are using and wasting the resources of DGTR and government blaming external causes instead of growing their respective businesses;
The Indian toner manufacturers also, unfortunately, prefer to use and claim that they use imported styrene acrylate the main raw material required for producing bulk toners. This includes both Chinese and Japanese producers of styrene acrylate despite having an Indian manufacturer of styrene acrylate in Vadodara Shiva who could obviously offer lower prices for the Indian manufacturers. Shiva group exports styrene acrylate to Chinese toner manufacturers and they prefer the value equation price and quality this Indian company offers them. Increasingly, more Chinese toner factories use this Indian raw material over Chinese, Japanese and European manufacturers of styrene acrylate. My guess is that these toner manufacturers do not still have the ability to modify their production process to factor in the change of bill of material for raw material used so pay higher prices than necessary. So yes, they suffer unnecessarily and it's not due to "dumping" by foreign toner producers from these three countries who are the most competitive.
The domestic toner industry is very profitable and Indian producers are expanding and sales volumes have increased:

The 29th Annual Reports of ITDL year ending 31st March 2019;

ITDL operations have been issued a very positive outlook rating by CRISIL (a Standard & Poor Company in India);
Rs 32.55 crores or 28.33% of ITDL total revenue of Rs 115 crores last year was from exports. Last year Rs 37 crores at USD 3.73 /kg  (see https://www.volza.com/ and http://www.cybex.in/) is comparable with the normal value of imports;
Export Incentive Rs 1.25 crores accounted for 3.8% of export sales—this is an extra profit margin

Pure Toners ( PTDL) with estimated revenues of approximately Rs 500 million (50% of ITDL) last year are increasing capacity and have just installed their 9 lines each with 300 tons pa. They are also investing in wind power for USD 330,000 which has attracted a subsidy from the government of India.
There can be no injury due to alleged "dumping" by foreign toner manufacturers into the local Indian market and these two long-established toner industry producers. It is actually their millions of Indian refiller customers, end-users and resellers who will have to pay the higher prices if the anti-dumping duty increases the landed costs. Selling at lower volumes will see many lose their livelihood as compatible toner cartridges (that have zero duty applied) will become even more prevalent.
We need the DGTR to review their orders which did not factor in the above-listed points. Any toner expert and trade analyst could be expected to conclude that this was a harsh decision that is detrimental to Indian national interests and will cause grief to 200,000 affected parties. "Dumping" of toner into India is not the cause of the decline in the performance of the two Indian bulk toner producers.
---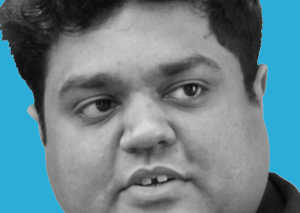 Dhruv Mahajan is RT Imaging World's Regional Partner for India. Based in New Delhi, he has been an international business development manager responsible for the past eleven years developing the aftermarket imaging supplies business throughout the Gulf and South-east Asia regions.
Mahajan is also the International Business Development Manager at Fast Image Products Co—a member of the Huiwei Group—responsible for developing business on aftermarket imaging supplies across the GCC (Gulf Cooperation Council) and SAARC (South Asian Association for Regional Cooperation).
"I know all the key players in this market and I know they are looking for components as well as finished goods for laser, inkjet, copier, wide-format as well as new printer options. There are many medium-sized businesses I know that are also looking to expand their businesses and I am confident of providing support to them all."
For more information please contact him at <dhruvm@zhfast.com>
Want to know more about the dynamic market in India? Read Mahajan's other blogs and articles:
Anti-dumping Duty Added to Black Toner Imports
Comment:
P{lease add your comments below about this article, "Anti-dumping Duty Added to Black Toner Imports."
https://o1.rtcdn.net/uploads/2020/09/Dhruv-Mahajan-Toner-Dumping-in-India.jpg
755
1020
Dhruv Mahajan
https://o1.rtcdn.net/uploads/2020/07/RT-logo-old-big-old-jiazi-3.png
Dhruv Mahajan
2020-09-04 18:02:21
2020-09-04 19:34:28
Anti-dumping Duty Added to Black Toner Imports