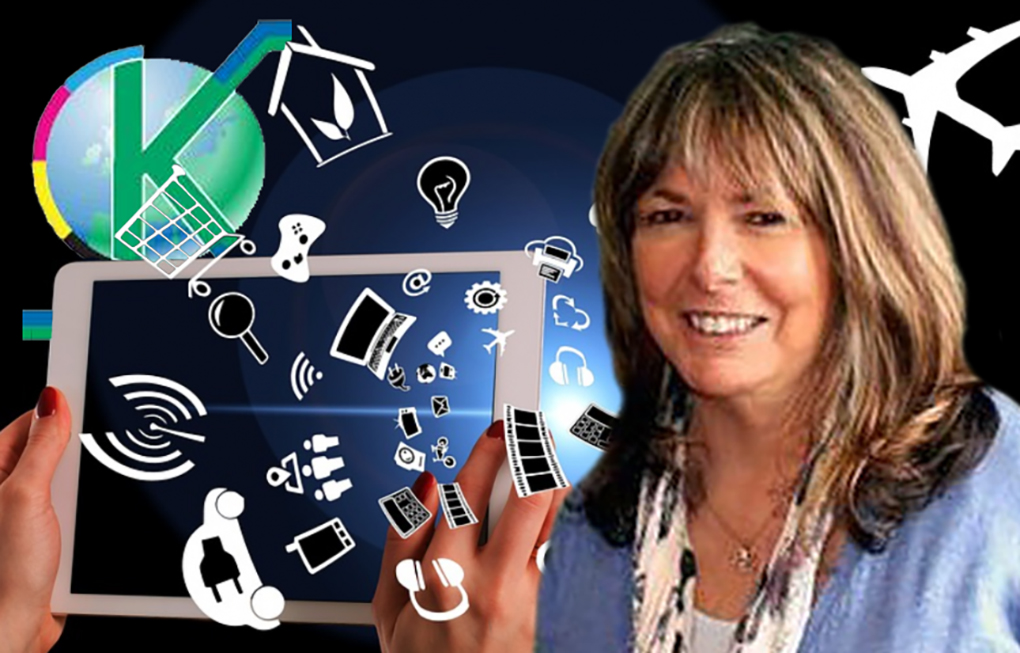 Challenges I See the Industry Facing
Challenges I See the Industry Facing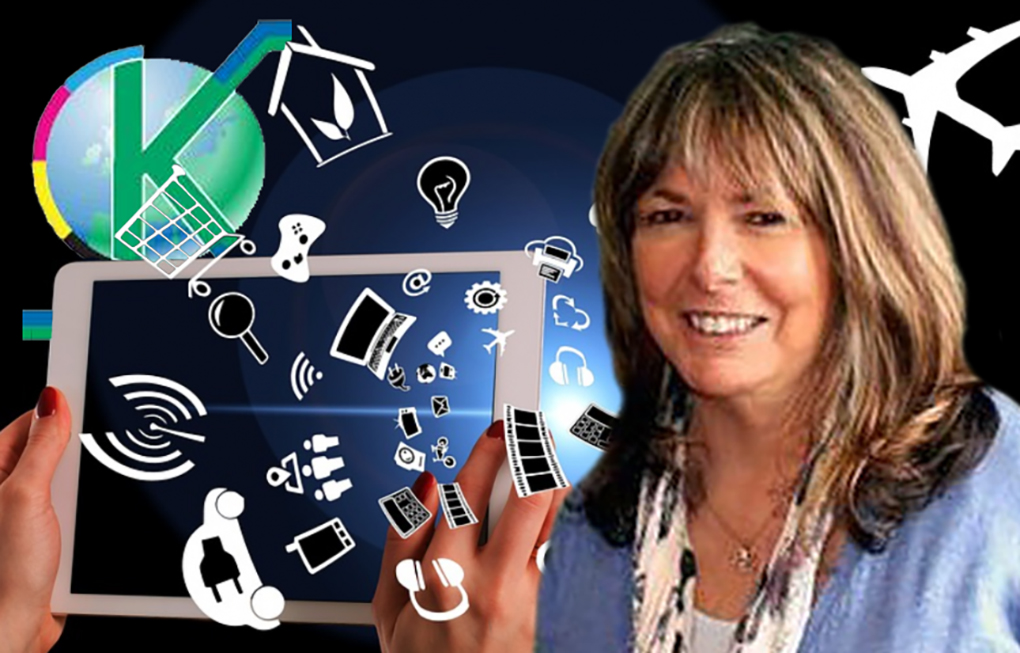 With 40 years of experience working in the printer cartridge Industry, it is safe to say Kleen Strike (UK) Ltd. has witnessed many different changes and challenges—from its new compatible and reloaded ribbon and film cassettes to refilled ink and remanufactured laser toner cartridges.
Established in 1983, it was still the decade of printing with ribbons, hence the name 'Kleen Strike' referring to the impact thought up by Heywood's father who began Kleen-Strike Inc. in the mid-1960s in Baltimore, Maryland producing inked typewriter ribbon spools as well as compatible ribbon and film cartridges when they were introduced onto the market.
The Early Days
With the help and advice of Kleen Strike Inc., Kleen Strike (UK) Ltd began trading in Rochdale near Manchester in the UK producing compatible and film ribbon cassettes for the UK consumer as well as offering a ribbon cartridge 'reloading' service replacing worn ribbon with freshly inked nylon and this continued well into the 90's.
One serious challenge Kleen Strike personally faced in the 80s and 90s were the disingenuous comments and intimidation that came from two OEMs.
One printer OEM realised a very large UK store chain they supplied had not been purchasing their ribbons. Their legal department sent a package to Kleen Strike, followed up with a threatening phone call stating categorically that Kleen Strike must cease the ribbon refilling service of the OEM's cartridges or "it would lead to very unpleasant results for Kleen Strike." They also threatened to tie Kleen Strike up in a lengthy legal court battle "until it became a serious financial burden for them."
Knowing the seriousness of the situation and 'just in time' the compatible new build cartridge was released and Kleen Strike just replaced the OEM and continued the service reloading the compatible instead.
Another challenge was the rise of New Build Compatible (NBC) toner and inkjet cartridges because of one important issue: they threatened both the OEM and the remanufacturing industry.  Even if they were non-patent infringing, these NBCs were mainly a one-time cycle.  There was no environmental advantage to using an NBC because it could not be remanufactured.
The Modern Era
At the turn of the millennium and still today the one rise in technology that has been of serious concern to the remanufacturer has been the introduction of the 'smart chip'. The smart chip continues to impact the remanufacturing industry as it has done for the last 20 years.
As in the past, the OEMs have also made it more difficult by moulding cartridge sides together instead of using screws.
In my view, there are three major rising issues that are impacting the printer cartridge industry today.
Supply of re-usable empties and price:
For most OEMs, being 'Environmentally proactive' is simply about recycling materials. The shortage of empties because of the activity of collecting their used cartridges and having them mainly recycled (crushing or incineration) chokes the re-use channel to the remanufacturer.  And the cost of certain popular empties that are able to make it into the reuse stream has increased dramatically because of this.
We have always believed government must offer incentives to companies where the value-add is built into and maintained within environmentally preferable products such as remanufactured toners. This should include a stipulation within any printer contracts or agreements that only remanufactured toners must be supplied even when they are not charged. This will open a partnership between the OEM and the remanufacturer. An OEM actually approached Kleen Strike about this very thing. An OEM customer in Australia demanded that as part of agreeing to their contract only remanufactured toners were to be used in their laser printers. To be prepared should this occur in the UK would we agree to their strict conditions where they would supply the used cartridges the OEM collected, their specific toner and smart chip and with total accountability? Only the process and labour would be supplied by Kleen Strike.
Since 1983, Kleen Strike has saved tonnes of plastic from becoming waste from nylon and film ribbon cartridges to inkjets and toner cartridges. With no encouragement from the government to lead by example or to offer tax breaks, Kleen Strike lost a government contract to a compatible supplier because the formula was 70% price and 30% for the ISO Standards 9002 and 14001.
Digital transformation – taking the printed pages away:
Invoices are being sent electronically, and the posting of letters, greeting cards and bills has been reduced considerably.  Reports are saved in computer files. We have moved into the digital decade.  The telex, the fax, and the photocopier are like the typewriter hardly used or discarded. Our Branson ultra-sonic welder was last used 18 months ago when a major customer finally replaced their matrix printers.  Our inker was sold for scrap 10 years ago when it was more economical to purchase minimum amounts of inked ribbon reels than to ink them.
Lack of skills:
A better-skilled industry than what exists right now would be needed to support the:
new forms of service to maintain the higher levels of reuse, remanufacturing and refurbishing in a circular economy placing higher demands on reuse industries. The WEEE Directive—established over 20 years ago—was a most forward-thinking piece of legislation. Many believed that Article 4—where a Product that relies on an electrical current in some form or another must be designed to be reused—did not belong there. Especially the OEMs who believed material recycling was preferable.
more stringent legislation, such as the 'Right to Repair' where OEMs currently limit key components and spare parts to not only repair printers but also inhibit the disassembly of printer cartridges.
As the supply for cheaper rather than environmentally preferable products becomes more difficult to support, the remanufacturer must find other avenues and replace their remanufacturing business model to collect and broker empties or become a printer repairer. Those companies still remanufacturing and finding it difficult to compete will need to offer both a remanufactured product and a non-patent infringing NBC in order to satisfy what the consumer wants in order to survive.
---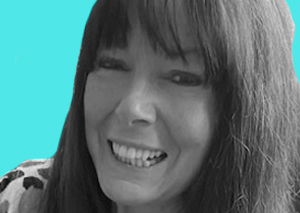 Laura Heywood is a successful businesswoman and entrepreneur from the United Kingdom. She has been Managing Director of Kleen Strike for the past 40 years. As the Secretary of the UK Cartridge Remanufacturing Association (UKCRA) for over two decades, she has been influential in encouraging lawmakers to make policy changes at the EU level to reduce CO2 with the use of remanufactured toner cartridges. In 2014 Heywood was invited to the UK Parliament for the launch of the cross-party 'Triple Win' Report on Remanufacturing.
Laura can be contacted at <laura@kleenstrike.co.uk>
---
Related:
Comment:
Please add your comments below about this blog from Laura Heywood, "Challenges I See the Industry Facing" or join the conversation on social media.
https://o1.rtcdn.net/uploads/2023/07/Laura-Heywood-and-media-in-the-digital-age.jpg
653
1020
Laura Heywood
https://o1.rtcdn.net/uploads/2020/07/RT-logo-old-big-old-jiazi-3.png
Laura Heywood
2023-07-19 19:13:13
2023-07-19 20:10:11
Challenges I See the Industry Facing