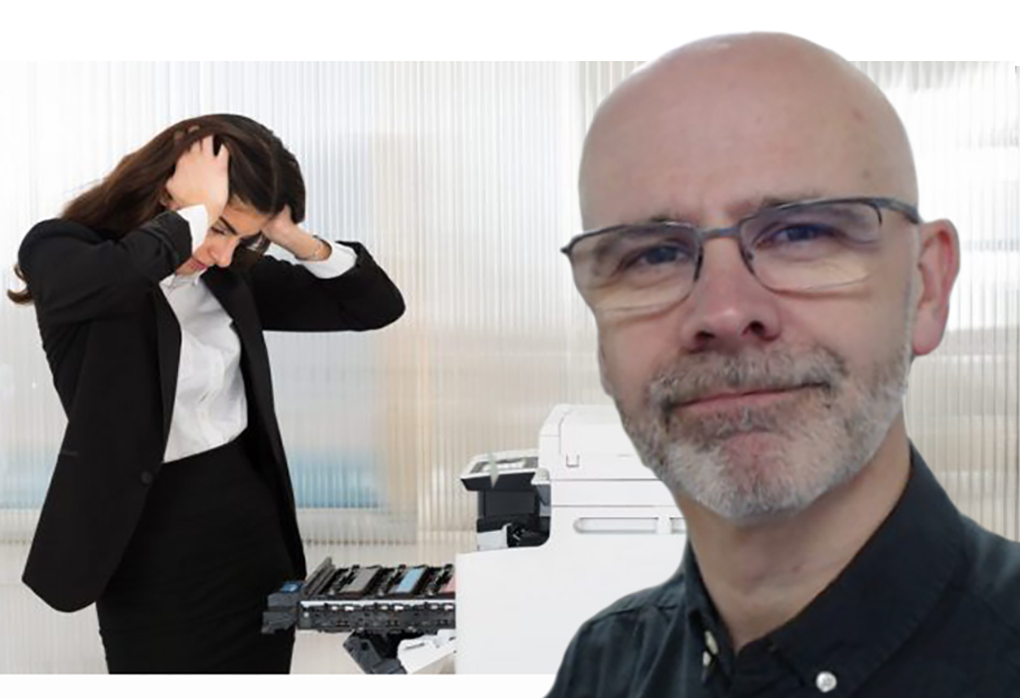 Chips and Firmware Updates and Lock Out Strategies
Chips and Firmware Updates and Lock Out Strategies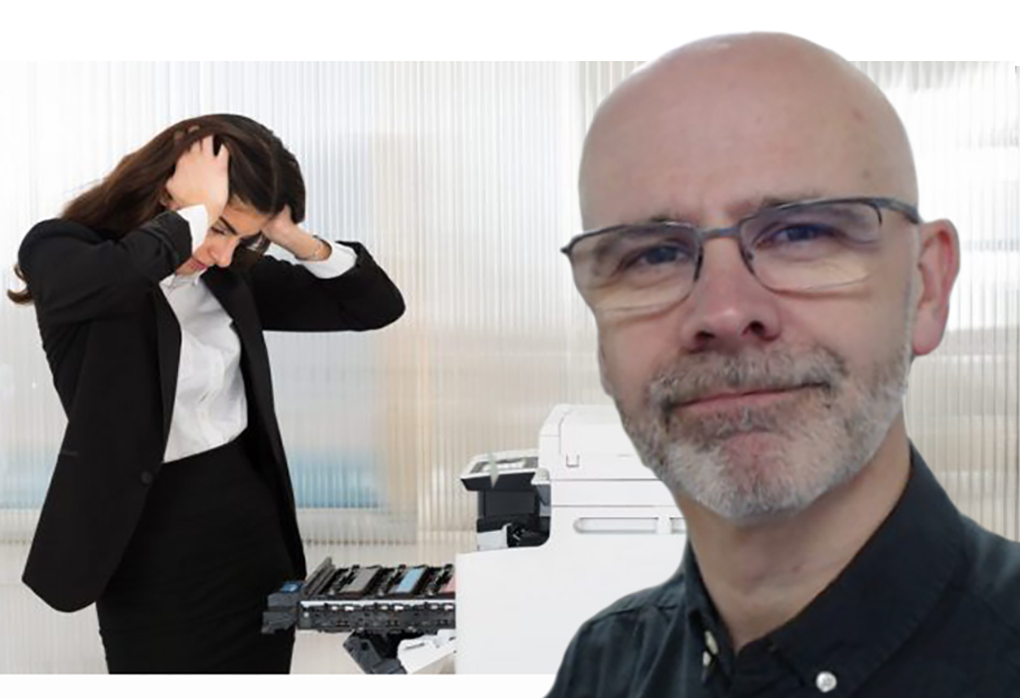 Everyone in the printing industry is talking about the chips placed on toner and inkjet cartridges. It is an impossible topic to avoid. Those little, green, thinking machines are embedded in just about every cartridge that OEMs manufacture these days.
Why is that? On one hand, the chip can provide a lot of useful information to end users such as toner low/toner out messaging, the number of pages remaining and more. However, the other side of the coin is that the chip can be used by the OEM as a gatekeeper to make it difficult for consumers to choose premium, non-OEM cartridges.
OEM Tactics
OEMs feel the pressure of the aftermarket eroding their market share, so they are trying to block the use of fully functional third-party cartridges by any means necessary. The most common way to do this is through firmware updates.
Firmware is the "mind" of a printer. It is software within the printer that tells it what to do. Printer manufacturers can issue firmware updates that improve performance and expand compatibility for various software and operating system upgrades, but in most recent cases, the update is really a weapon against the aftermarket.
HP has been especially aggressive in using firmware updates, particularly in some of their newer W2020/30/40 and CF258/9 series cartridges.
However, the practice of OEMs using firmware to lockout the aftermarket goes back many years.
We are seeing firmware being delivered in a whole host of new ways, many of which the consumer has no understanding or knowledge of and is surprised when the same cartridge that they were printing with when they left the office, suddenly does not work the next day.
It used to be that a firmware update was released, and consumers had to accept the terms and actively update their printers. Now, you have firmware that is delivered without notice. For example, the time-bomb firmware is loaded into the printer either at the factory or through other means and it is triggered to go off at some point in the future. You have firmware that is on the chip on the cartridge that, when installed, updates the firmware on the printer. In addition, you also have incidents where people have signed up, intentionally or not, to a program that commits them to an automatic firmware update that is pushed to the printer via the web.
Consumers are pushing back, and you see that in the class action lawsuits. Static Control tells our customers, "Do not update your printer firmware!" All the OEM messaging says you must update your printer firmware under the guise of security issues. Static Control is saying you do not have to do that, as we have said for many years.
An interesting development was when Canon started shipping products without chips last year when chips were in short supply around the world. This takes away from the OEMs' argument that firmware is required for security reasons. Are they saying to customers, "Oh you don't need it now, but you'll need it at other times?"
Dynamic Security
In addition to firmware, many new HP printers use dynamic security features that are specifically developed to block the use of fully functional aftermarket cartridges that use non-HP chips.
HP has been open about the purpose of dynamic security measures, stating "Dynamic security equipped printers are intended to work only with cartridges that have new or reused HP chips or electronic circuitry. The printers use dynamic security measures to block cartridges using non-HP chips or modified or non-HP electronic circuitry."*
This is an interesting tactic from HP, especially since it has been challenged in courtrooms around the globe with limited success. Plus, these features have led to lots of customer frustration.
A quick internet search will lead to many Community/Help pages filled with customer posts asking about why their third-party cartridge will no longer work or complaints about an update that took away their ability to choose something other than high-priced OEM cartridges.
Static Control agrees and understands the frustration of many HP customers and wants to help educate end users on how to disable some of these measures to help facilitate the use of fully functional, premium aftermarket cartridges.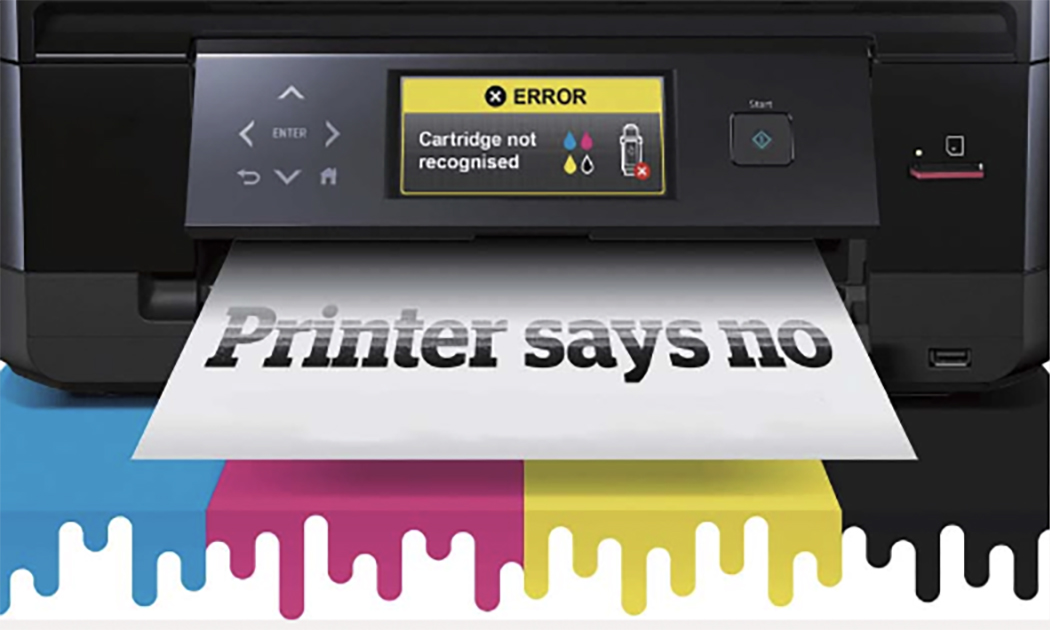 What are Cartridge Policy and Protection?
These are two "Dynamic Security" features in HP printers that make it difficult to use fully functional, third-party cartridges, in addition to making it more difficult to move cartridges from printer to printer.
Cartridge Policy locks the end user to use only original HP cartridges in the printer. No aftermarket cartridges will work in the printer until this is disabled.
Cartridge Protection permanently associates toner cartridges with a specific printer so they cannot be used in other printers. When this is enabled, it negatively impacts the spent chip market. This feature will restrict the re-use of a spent OEM chip.
There is some good news for the aftermarket. Some of these features can be disabled. Static Control has a list of best practices that we suggest to all customers, especially those who use HP printers.
Best Practices
Static Control advises consumers to do the following to help protect their ability to use aftermarket cartridges.
Disable automatic updates – Many HP printers have the ability to disable automatic firmware updates by navigating through the Printer Maintenance section of the Main Menu.
If possible, disable cartridge policy and protection – This can be disabled in the Supply Settings section of the Menu on the device.
Allow Downgrades – Be sure your printer can downgrade firmware. This is also an option in the Printer Maintenance section of the Main Menu.
Keep a known, working firmware saved on your desktop or USB drive – If you have a printer currently working with aftermarket cartridges, save a copy of the firmware in a place where you can retrieve it. That way, if a firmware update takes place on your printer, you can revert to a firmware version that does work with aftermarket cartridges. The OEM will not necessarily provide access to older firmware versions on their website.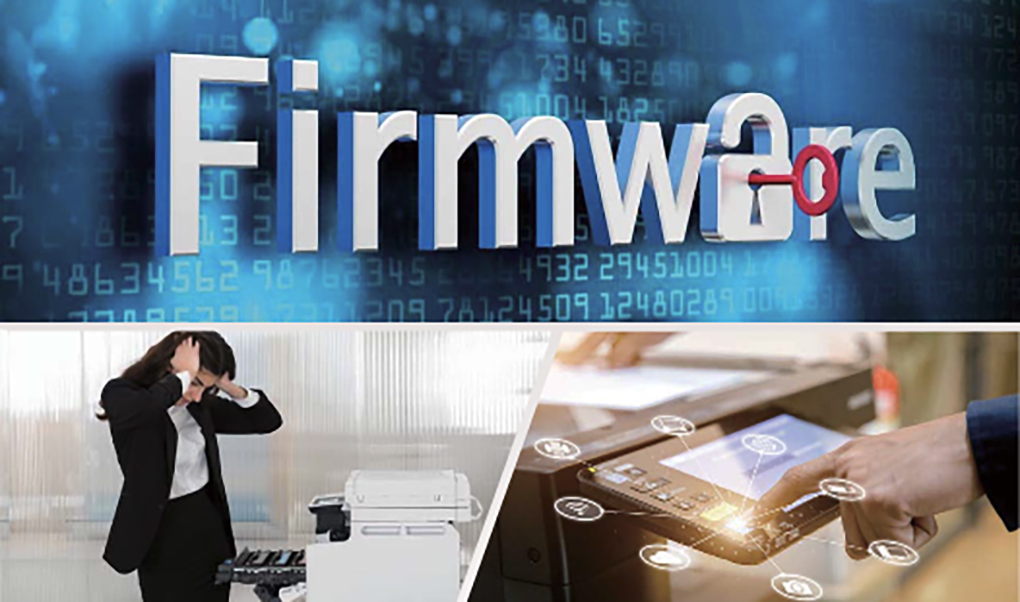 The Static Control Solution
Static Control has a long history in chip development. Static Control was the first aftermarket supplier to offer replacement chips and quickly became a powerhouse in the industry. In 2004, it released its patented universal chip, allowing for one chip to be used in multiple cartridge SKUs.
In 2011, Static Control released an aftermarket chip for the Lexmark T650. This highly encrypted chip was embedded with many different layers of security and took significant effort to reverse engineer a functional aftermarket chip.
Even today, the company prides itself on offering the most firmware-resistant chips to the aftermarket. We proactively stay ahead of potential lockouts. Even when an issue arises, a solution is discovered quickly, and local reprogramming can occur.
Static Control frequently advises its customers on best practices when it comes to avoiding firmware lockout and dynamic security features.
---
Adrian Rees, who wrote this article, "Chips and Firmware Updates and Lock Out Strategies," is a seasoned professional in the field of electronics and IT support, and he brings a wealth of experience and expertise to his role as global technical director at Static Control.
Over the course of his five-year tenure with the company, Rees has been responsible for overseeing a range of critical functions, including global technical support and quality control.
Drawing on his extensive knowledge of best practices and industry standards, he works closely with in-factory teams in China to ensure that Static Control's products meet the highest levels of quality and reliability.
Additionally, he provides critical technical support to teams in the US and UK, helping to troubleshoot issues and ensure that customers receive the best possible service.
---
Related:
Comment:
Please comment below about this feature article, "Chips and Firmware Updates and Lock Out Strategies."
https://o1.rtcdn.net/uploads/2023/07/Printer-headaches-Adrian-Rees.jpg
698
1020
Adrian Rees
https://o1.rtcdn.net/uploads/2020/07/RT-logo-old-big-old-jiazi-3.png
Adrian Rees
2023-07-11 15:04:01
2023-07-12 13:10:45
Chips and Firmware Updates and Lock Out Strategies