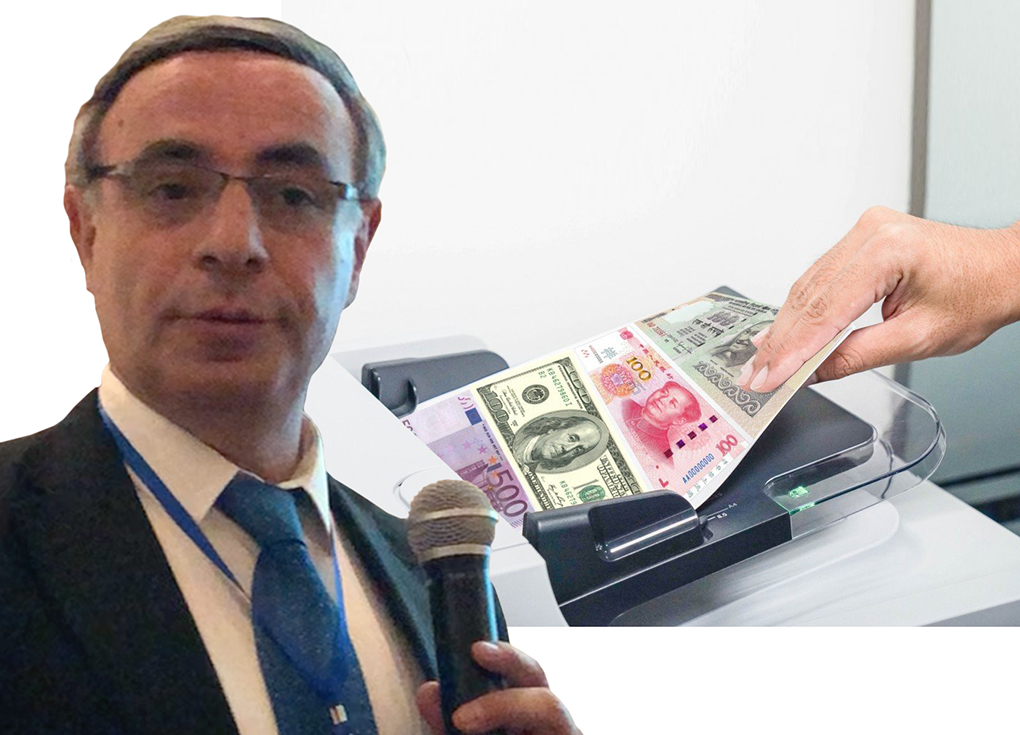 Color Toner and the Threat of Counterfeiting
Color Toner and the Threat of Counterfeiting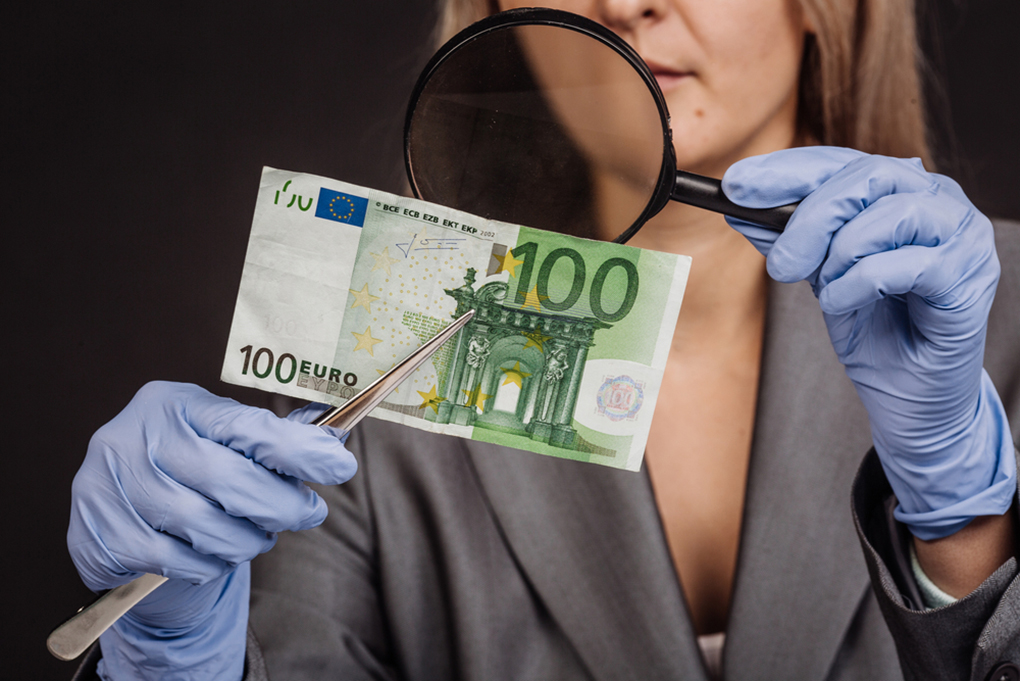 Digital color printers and presses have been around for a long time, but the real adoption started back in the mid-1990s when digital printing technologies and presses invaded the printing markets, starting with very limited applications and products. In a rapid, step by step progression, they have developed into a wide range of products to meet consumer needs.
For many years digital printing was under attack as being the easiest way to counterfeit and forge many security documents including certificates, stamps and checks as well as banknotes, passports and ID cards.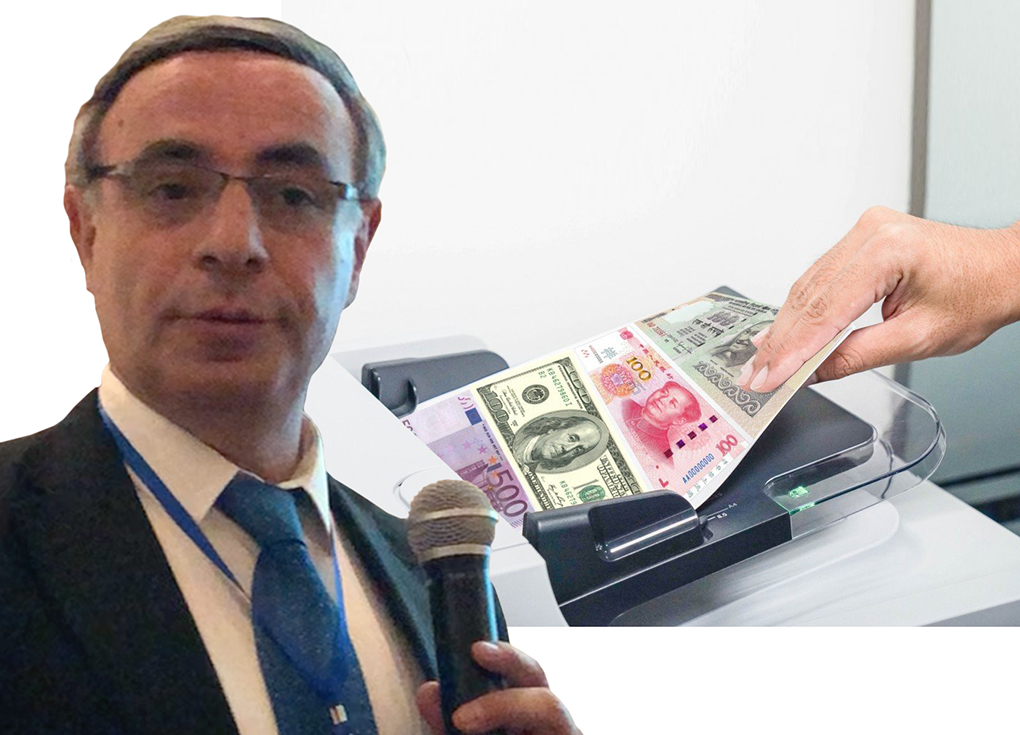 However, in a timely manner, digital printing and state-of-the-art modern presses have, on the contrary, moved from being the counterfeiting facilitator to being the counterfeiting deterrent and prevention.
Now, many extremely secure valuable documents and printed products are being printed using these new technologies with their unique capabilities and characteristics of on-demand, customized variable data printing and applications.
Let's Take a Step Backwards
One of the most widely used digital printing technologies for document copying and printing is the electrostatic (laser printing with toner) process. It begins with a photo conducting surface that is uniformly statically charged. In many copiers and printers, this is a metal plate with a Selenium-based coating. The charged surface is then exposed to an image of focused light, usually from a laser or light-emitting diode LED. This image is the image to be printed, where the light falls, the charge dissipates and a "charge image" of the light image remains on the photoconductor surface.
The image is developed by dusting the charged surface with a pigmented charged powder, called toner, which is attracted to the charged areas of the image. The toner is then transferred electrostatically to paper and, finally, is fused to the paper using heat. A continuously rotating metal drum moves the plate and paper through the various steps (charging, exposing, developing, and transferring) in a seamless manner. The quality of electrophotographic images has improved continuously since its introduction in the mid-1900s. The critical elements of electrostatic technology for counterfeiting are the development, transfer, and fusing steps, which control the image quality and are also where advancements have resulted in higher quality and lower cost.
There are two different types of toners, each yielding slightly different print characteristics; dry toners, which are the most common, and liquid toners. There are four main differences between dry and liquid toners (Kipphan,2001).
Particle size: dry toner particles are larger in size (6 – 20 um), liquid toner particles are smaller (<2um).
Ink layer thickness: dry toner ink layers are thicker (5-10 um), liquid toner layers are thinner(1-3um); ink layer thickness is relative to the size of the particles.
Toner carriers: Dry toner uses particle carriers to carry the toner throughout the process before melting. Liquid toners use a carrier liquid for this process.
Due to the nature of the toners, each requires different processes for fixing the toner to the substrate. Dry toners require pressure or heat. However, liquid toners require an evaporating process such as pressure, heat or anchoring to remove the carrier liquid.
Key Characteristics of Electrophotography:
Typically, a granular appearance is visible with each color (C, M, Y, and K) being a separate and different granule; Stray toner particles may be visible in non-image areas; seen as color/black speckles;
Speckles may be more frequent around the edges of image areas and text;
Since heat is commonly used to secure toner, toner areas may appear "melted" or slightly glossy;
Substrates are limited because of the risk of melting;
The surface area should feel as if it had uniform smoothness;
Particles of toner that are not properly fixed to the substrate may come off (Lamer & King, 2004).
A range of excellent, reliable, and cost-effective digital printers for consumer use are available today at very affordable prices. Innovation and skilled engineering have resulted in this progress.
Counterfeiting
With the growth of new technologies in the printing industry, the growth of counterfeiting and forgery has also increased.
Counterfeiting involves multiple products, including currency, checks, identification documents and packaging and is also a problem of global proportions. Counterfeiting damages economies and businesses and harms individuals. However, organizations are in a constant state of developing new technologies to thwart counterfeiters. They are also continually educating their employees to be better at identifying print processes and counterfeit items.
Counterfeiting technology follows digital reproduction technology trends. In 1995, for example, less than one percent of counterfeit notes detected in the United States were digitally produced. However, within just 10 years, that number had grown to nearly 35 percent worldwide and 54 percent within the United States.
Many experts classify criminal activity in this arena as follows:
Primitive: those who use manual artistry and crafting supplies;
Hobbyist: those who use electronic devices and crafting supplies commonly found in homes, offices, and universities;
Petty criminal: those who deliberately seek commercially available materials to augment available digital processes;
Professional criminal: this person has the means to manufacture special materials or to appropriate controlled materials;
State-sponsored: where protected organisations have the full resources to duplicate all technologies.
Governments are continuously trying to control the access and usage of color printers and digital presses, through a variety of approaches, for example:
Rules and legislation:

Manufacturing counterfeit United States currency or altering genuine currency to increase its value is a violation of Title 18, Section 471 of the United States Code and is punishable by a fine, or 15-years imprisonment, or both;
Printed reproductions, including photographs of paper currency, checks, bonds, postage stamps, revenue stamps, and securities of the United States and foreign governments (except under the conditions previously listed) are violations of Title 18, Section 474 of the United States Code. Violations are punishable by fines or 15-years imprisonment, or both;
The Egyptian parliament reported that its industry committee will be establishing a new law to increase and reinforce the penalty for counterfeiting products and brands.

Special Departments: In Egypt, for example, we have a very well-organized system with a special department in the Ministry of Interior. This entity deals with all issues related to color printers and digital presses. Every single printer or press must be registered at the time it's imported into the country. Its serial number along with the purchaser's and user's information is recorded in order to track everything very easily and efficiently.
Cooperating with manufacturers:
Electronic Frontier Foundation (EFF)
Some of the documents that we previously received through the Freedom of Information Agency (FOIA) suggested all major manufacturers of color laser printers have entered into "secret" agreements with governments to ensure that the output of those printers is forensically traceable.
Since late 2004, EFF has been warning the public about "printer dots" — tiny yellow dots that appear on documents produced by many color laser printers and copiers.
---
Related: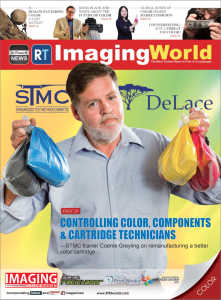 ** This article, "Color Toner and the Threat of Counterfeiting," is published in RT ImagingWorld magazine on pages 38 to 41. Click to download the full issue for free.
Dr George Nubar Simonian is Dean in the Faculty of Design & Creative Arts – Ahram Canadian University. He is a Former Dean in the Faculty of Applied Arts – Helwan University. He is also the Head of the Egyptian Digital Printing Committee – Egyptian Chamber of Printing & Packaging and a Board member of the Egyptian Government's Printing Press. He heads up the Nubar Printing Press which has been a family business since 1939.
Color Toner and the Threat of Counterfeiting
Comment:
Please add your comments below about this article, "Color Toner and the Threat of Counterfeiting."
https://o1.rtcdn.net/uploads/2021/07/fake-currency-05.jpg
735
1020
George Simonian
https://o1.rtcdn.net/uploads/2020/07/RT-logo-old-big-old-jiazi-3.png
George Simonian
2021-07-27 13:09:31
2021-07-27 13:09:31
Color Toner and the Threat of Counterfeiting