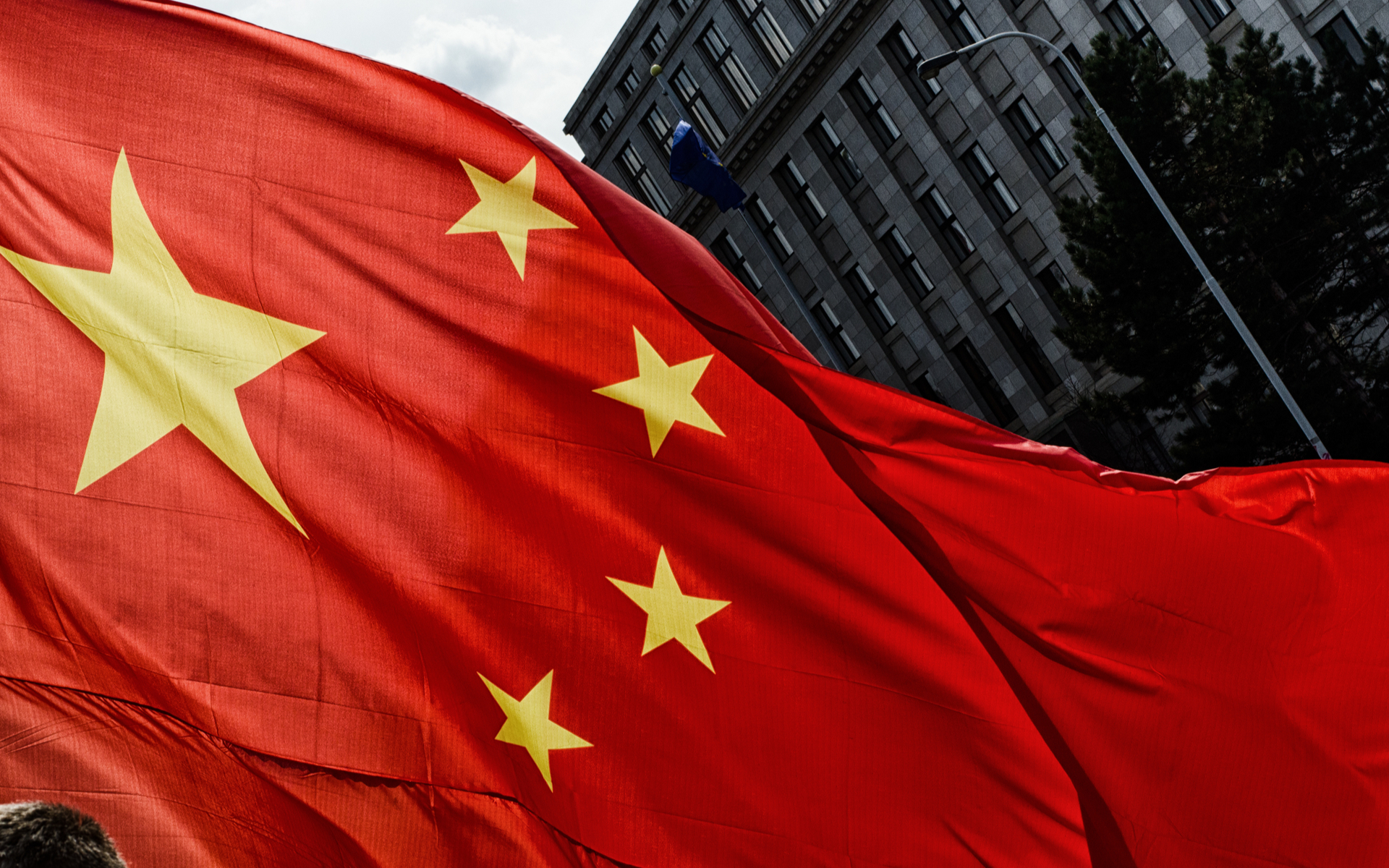 Implementing a Service-value Strategy for Chinese Print Manufacturers
Implementing a Service-value Strategy
From the perspective of an international buyer, it is sometimes difficult to differentiate one manufacturer's offer from another.
Among other things, their product portfolio, their product quality, their sales approach and most importantly their price could be perceived as very similar. Therefore, what are the possibilities for Chinese manufacturers to develop a unique positioning and provide a superior offer than the competition? To that endeavour, it is relevant to consider the concepts of developing competitive advantages. Based on the fundamental work of Professor Michael Porter, a guru in competitive advantage strategy, the basic ideas are either to provide the best price or to develop a difference.
Providing the best price is most often what manufacturers in the printing aftermarket will do. They will try their best to reduce their operating cost by optimizing all functional activities of their value chain. For example, they will try leveraging prices of their supplies by searching for cheaper suppliers or achieving economy of scales. They will also try optimizing the efficiency of their production line by leveraging engineering work and reducing as much as a possible waste of resources (time, raw material, labour). In addition to this pursuit of operational cost reduction, this 'best price' orientation also involves a strong focus on sales. After all, if the product is sold at a good price and the quality is satisfactory, customers will come. However, that postulate is true only if one factory succeeds better than the others in reducing its prices. In the case of the printing aftermarket, most of the factories follow this same path. And their effort to reduce prices becomes an effort to catch up with the competition rather than creating a price competitive advantage.
The other direction is to provide different or superior values to customers. In this orientation, the concept of value become central to the manufacturer strategy. In here, values are all the elements provided within the offer of the manufacturers and perceived as beneficial by the customers. They are defined through three dimensions: tangible-based values, affective-based values and service-based values. In a marketing-oriented company, the management of such value is crucial to develop a competitive advantage. To be different, they will need to build an offer that regroups more values than their competitors do, and then capitalize on them through their marketing campaign, sales efforts and positioning strategy.
So what values can manufacturers consider?
First, the product portfolio, the quality level, the packaging, and the product features can represent tangible values. They usually are the main source of values for a manufacturer. However, any effort to reinforce them will be costly and risky. Developing a new cartridge or a new toner model will require new R&D efforts, new raw materials and new production process. The other issue is that competitors could catch up quickly on those values. They can procure raw material from similar suppliers and at the same price. And they can also develop a similar production process.
Second, affective values can help to mark a difference but they are more difficult to conceptualize in a Business-to-Business context. In some extent, a manufacturer's representative person and a client can develop a friendship. This emotional bond can represent a certain advantage over the competition. However, the reality of the bottom line can easily take over. A good relationship between a client and a manufacturer may not be able to compensate a higher price or a lower quality.
Third and most importantly, manufacturers can consider service values, which are intangible in nature. They are all the actions taken by the manufacturers to facilitate the delivery of tangible values. They are well represented in the 8 sections of the Flower of Service framework, and here are some examples:
Effective information to customers (quotations, production schedules, product and compatibility updates) through interpersonal contact or information technology systems.
Clear and accurate accounting and administrative paperwork such as invoices, billing explanations and account statements
Assistance to launch products according to customer's requirements (order confirmation, production planning and production requirements)
Market information and portfolio selections (especially on printer updates)
Business trip facilitation and planning during customer visits (meals, hotel booking, visa process or tourism)
Solution for special customer's requests or for customer's dissatisfaction (handling of returns and refund, or assistance in other business matters in China such as warehouse solutions)
Transparent access to production and quality processes (automated or on-demand quality control results, third party quality certifications or inspection facilitation)
Flexibility in the payment process (letter of credits, payment plan, credits, co-financing)
In fact, manufacturers actually already provide and produce some of them. However, they are not putting as much efforts in managing service values as they are in managing tangible ones. This can be of course understandable since manufacturers are producers. However, in a market where it is difficult to compete on tangible values, why not adopt or add a new orientation: becoming a service provider.
The intangible nature of services values offer many possibilities. First, compared to tangible values mentioned earlier, their appraisals are variable and subjective. For example, a simple efficient and coordinated effort in communication from a manufacturer frontline employee to a customer could be perceived as very valuable. Some customers may see it as a way for them to make a decision faster and reduce the risk associated with their purchase. Second, their implementations do not require major infrastructure or production investment like the ones deployed for tangible values. Therefore, the only important requirement for the manufacturer is a management one.
In order to identify, create and monitor services values, manufacturers can follow service-marketing framework such as the SERVQUAL model to help to build and to manage service values and performances. Its purpose is to identify what services customers want and design a service response accordingly. Since manufacturers evolve in a B2B market, they can use their direct relationship with customers to identify what service are more or less important. Then, they need to transpose those feedbacks into one or more service designs with sequences and quality standards. Following that, they need to train their team to perform those services. In addition, they can configure their IT system to automate or assist in the value delivery (i.e. Customer Relationship Management software). Finally, managers need to assess the quality of the service delivery through constant monitoring of customer feedback.
As mentioned above, employees play an important role in the transfer of intangible service values. Therefore, their point of view represents a valuable asset. Employees may encounter some difficulties in the field that will affect the quality of their service to the customers. To overcome such issues, managers could perform internal marketing activities and provide a solution for employees to perform better. However, internal marketing goes beyond understanding what employees need. It is also critical to consider recruitment and training beforehand. The selection evaluation and the training topics could be based on the service standards identified through the SERVQUAL framework. Moreover, most importantly, managers need to empower employees. They need to allow them to make decisions in order to adapt to different kind of customers.
In conclusion, Chinese manufacturers may consider adopting service-marketing approach within their business model. However, one major limitation needs to be stated. If services represent a good opportunity to create value to the customer at a reasonable cost, they can also create negative values if they are not managed in a proper way. Before entering such direction, manufacturers need to consult with service specialists to design a safe and reliable plan to introduce a product-service hybrid offer to their customers.
Interested in learning more about implementing a service-value strategy for Chinese print manufacturers, you can contact Dr Youssef Elhaoussine who is an assistant professor in business and management at the United International College (UIC), Beijing Normal University-Hong Kong Baptist University.
Dr Youssef was a speaker at the RemaxWorld Summit in October 2019.
Address:  2000 Jintong Road, Tangjiawan, Zhuhai, Guangdong, 519087.  广东省珠海市香洲区唐家湾金同路2000号, 519087.
Website:   http://uic.edu.hk/en/dbm
Phone:     +86(0)756-3620485
Email:       yelhaoussine@uic.edu.hk
https://o1.rtcdn.net/uploads/2019/11/中国.jpg
1200
1920
Youssef Elhaoussine
https://o1.rtcdn.net/uploads/2020/07/RT-logo-old-big-old-jiazi-3.png
Youssef Elhaoussine
2019-11-13 17:24:40
2019-11-15 17:52:10
Implementing a Service-value Strategy for Chinese Print Manufacturers