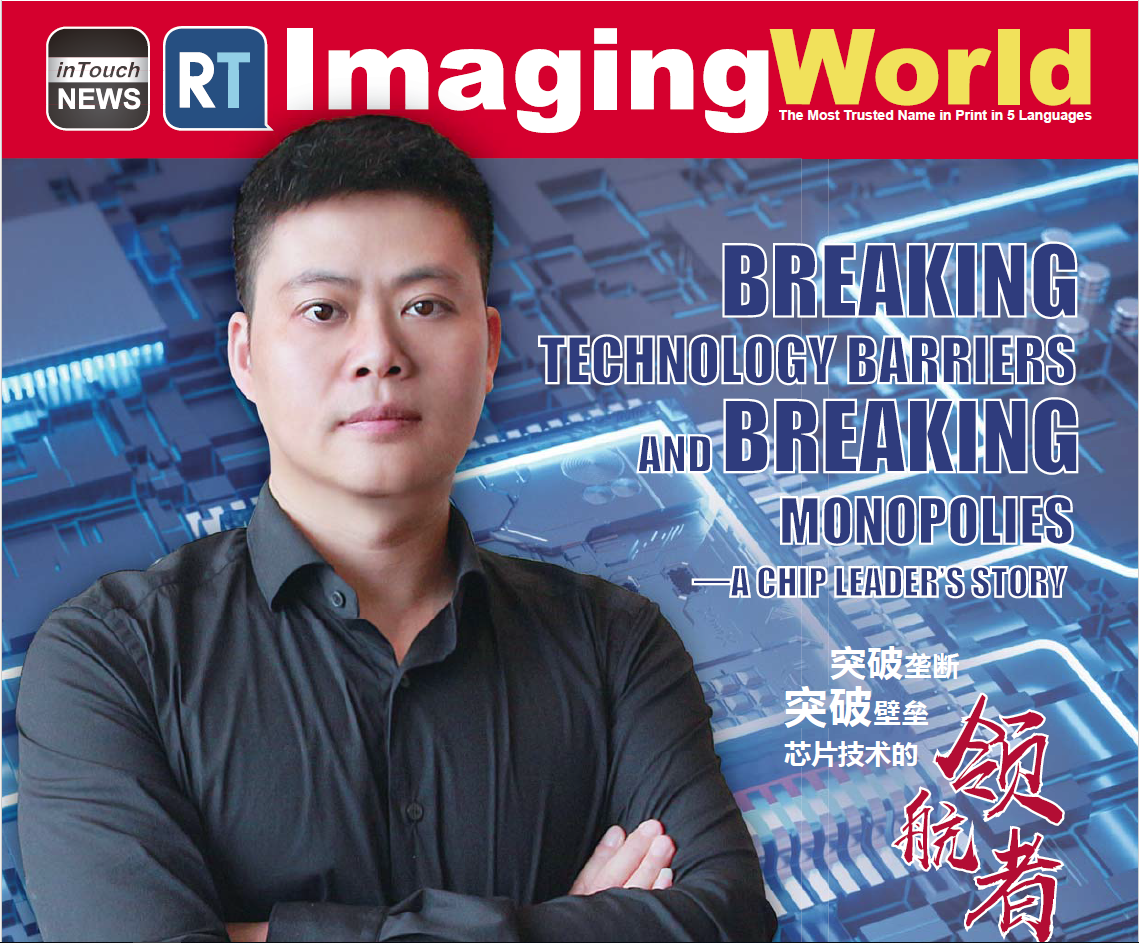 Breaking Technology Barriers and Breaking Monopolies—a chip leader's story
Breaking Technology Barriers and Monopolies
Globally, the printing consumable chips market is currently valued at around US$2.8 billion with the ratio of aftermarket chips to OEM chips at about 1:5. In the United States and European markets, the ratio reaches 1:1 so there is quite a big market capacity for aftermarket replacement chips. Replacement chips can work in both laser toner and inkjet cartridges.
Chips undertake different functions in various models and there are almost as many chip designs as there are toner and ink cartridge models.
Chipjet, as a core branch company for the Dinglong Group, focuses on chip design, technology research and development for the group's whole industry chain. As such Chipjet integrates high-quality, resources and is an active participant in free and equal industry competition.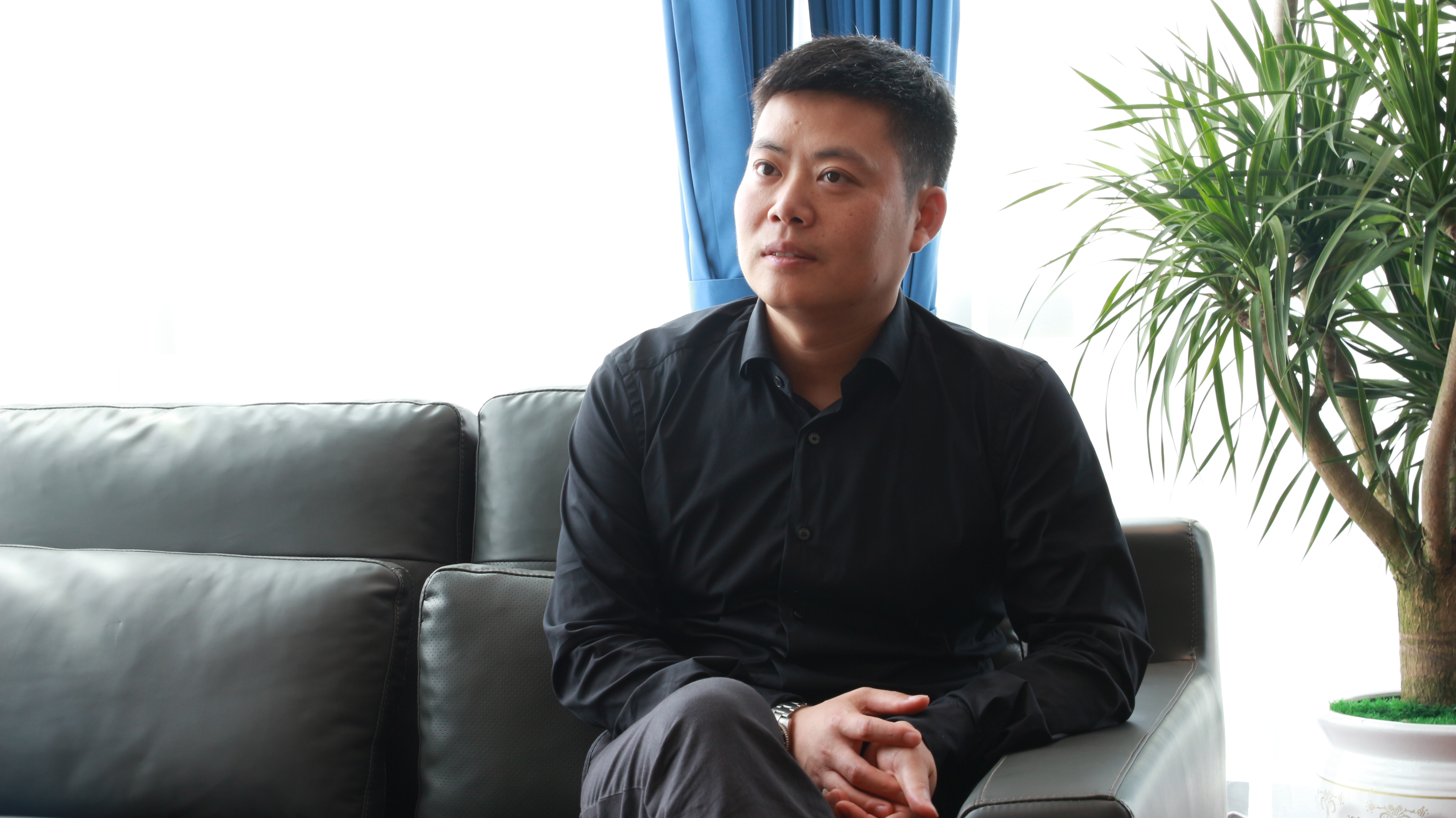 Breaking Technology Barriers Monopolies
Humble Beginnings
Going back to 2007, five young graduates, including Martin Wang, from Beijing and Zhejiang universities started to plan a strategy to work in their field of expertise—integrated electronic circuit designs for printing consumable chips. They founded Chipjet.
At that time, the Chinese printer market was enjoying solid growth with the number of printers reaching 26 million. The continuous expansion of the printer market capacity was driving the boom in the consumables market. The Chinese printer consumables market continued to grow. The sales of laser printer cartridges and inkjet printer cartridges achieved remarkable growth.
In 2006, the European Union announced new environmental protection ROHS standards for printing inks. Aftermarket cartridge remanufacturers were expected to strictly abide by these new standards. Environmental protection became more important and was being paid more attention in European society, government and business.
The demand for remanufactured cartridge chips grew in the general consumables industry. Yet, there were only a handful of companies engaged in chip development within the general consumables industry and the development of chips had to begin from zero. Martin Wang recalled the struggle in the early stages of chip development and manufacturing. Despite the tough barriers being thrown up by the printer OEMs, Chipjet chose to move forward. Wang and his teammates worked hard day and night, to complete the team's first "100-day plan" by implementing the EPSON 711 series from design through to the sample stage. As a result of the successful Epson chip resetter project, Chipjet earned itself a high industry reputation. This young team had tasted success and was ambitious and ready to make a big difference in the aftermarket printing consumables industry.
However, Wang quickly noticed there were many serious obstacles to Chipjet's further development. There were the technical and marketing uncertainties in the design of integrated circuits. One such risk is development failure where the chip sample cannot pass the test, or the expected performance is not achieved. For start-up design companies whose product lines are not yet fully established, one chip failure could lead to bankruptcy. Another risk relates to the market. Despite the successful production of a chip, it may not meet the market demand. As a result sales volumes do not reach the break-even point. For independent integrated circuits (IC), market risk is even greater than technology risk for design companies. When the demand for chip design is clear, the market risk is reduced.
During such a low time in the entrepreneurship, the five-person team became a four-person team, but the tough resolve of Chipjet never changed. Wang believed there would always be a way out, fearlessly found a factory partner and Chipjet began a period of rapid development.
Seeking Investment
Chipjet had achieved strategic cooperation with several important customers in the market which had enabled them to move forward and achieve good results. In 2014, the operating income exceeded US$14 million, and the net profit was nearly US$5 million. The figures attracted investors. The team knew all too well that a great company needs to expand and broaden its horizons. In order to grow Chipjet faster, it was necessary to complete the upstream and downstream industry chain.
"Chip technology needs significant and consistent investments in manpower, material resources, and capital," Wang said after meeting with different financial companies at the time. "We need to find a partner that must have extraordinary strength and courage."
Wang points out the only investor that stood out was Hubei Dinglong and its leader Mr Shuangquan Zhu. "Mr Zhu is a man of extraordinary vision and has a long-term plan for the aftermarket printing consumables industry." Wang adds that the Dinglong Group's pragmatic craftsmanship is the same level of quality followed by Chipjet. "We have common goals and entrepreneurial spirit," he noted. In 2015, Chipjet joined the Dinglong Group as a core solutions provider platform for Dinglong's aftermarket printing consumables.
After joining the Dinglong Group, Chipjet expanded its research direction from inkjet to laser printing technologies. In 2015, the HP CF400 series of toners were popular and suitable for medium and low-speed printers. The printer price was not high, and the demand was large for office and home use in international markets, especially in Europe and America. To ensure a strong market share of its hot-selling toner brand, HP had set an extremely high technical barrier on the chips it used. Compatible chip companies in China, Europe and the USA struggled to find a non-infringing solution for this set of chips. As a result, aftermarket consumables suppliers had to temporarily provide customers with cartridges without chips. For professional manufacturers, this was not a good strategy.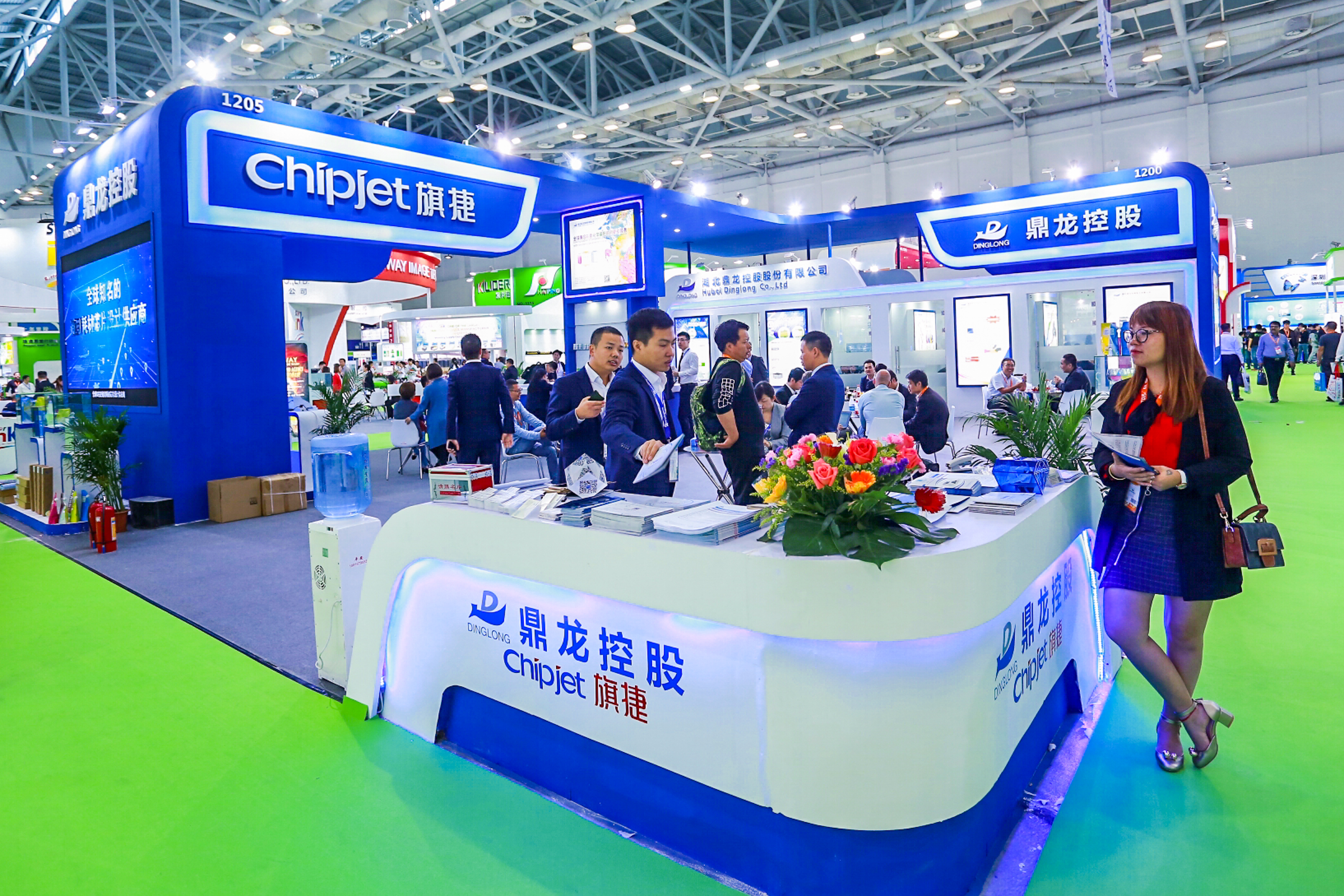 Breaking Technology Barriers Monopolies
Chip Challenges
 Finding a compatible chip for the HP 400 could wait no longer. A successful developer, manufacturer and supplier needed to master new chip technologies in order to enjoy the benefits of good sales. Chipjet seized the opportunity to fully invest in the compatible chip for HP 400 series color toner cartridges. It took six months, working at top speed to reengineer, design and manufacture the new chips ready for sale. As a result, Mito, Dinglong's well-known color toner subsidiary, won a giant share of the color toner market thanks to the successful development of this chip.
At the same time, Dinglong and Chipjet took their new chips to toner cartridge manufacturers to provide open and equal competition for the global industry. In 2016, Chipjet's business revenue grew 14.48 percent and sales gross profit climbed 58.11 percent compared with the same period in 2015. In particular, the revenue from the new SOC laser chip dramatically increased 650.32 percent year-on-year.
Chipjet's stable R&D capacity and quick response to market demand strengthened Dinglong's upstream core raw material safety ratings. Having started with inkjet chips the range now covers a large range of printer OEM brands and devices.
After entering the laser chip market in 2015, the rapid release of several major laser products improved the R&D reputation and reliability of Chipjet. The company persistently continues to invest in building its laser chips catalog by providing high quality and competitive product solutions for global customers.
Chipjet is not willing to sit back and allow others to take the lead in the very competitive market. The number of aftermarket chip suppliers is less than before and while Dinglong focuses upon being global market "supporter" with its industrial chain platform, it also aims at becoming the chip technology leader and monopoly breaker.
At present, Dinglong's main products in the compatible printing consumables sector include color polymerized carbon powder, chips, compatible toner cartridges, developing rollers and plastic parts. In order to achieve and maintain its leadership goals it acquired Speed Infotech Holdings Limited (Speed)—which has a monthly capacity to produce remanufactured 750,000 pieces—after having also successfully invested in Zhuhai Topcolor. Both companies are leading remanufactured inkjet factories and help complete Dinglong group's finished product category, allowing it to be more competitive. It has also helped Chipjet to expand its ink development and research range.
Wang firmly believes monopoly leads to unhealthy performance, but competition leads to excellence and vitality. "We welcome healthy competition which benefits the industry," he says. "Chipjet's mission is to be a breakthrough in key technologies and to break the monopoly in both the domestic and international markets. We are a fair and free competition participant."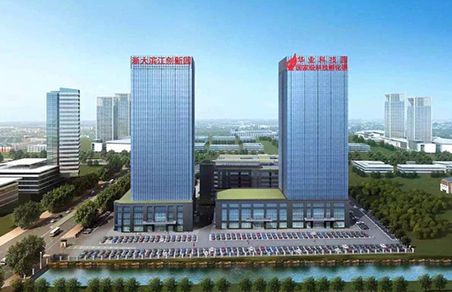 Research
 Chip technology has a short life cycle and is difficult to develop. It requires strong scientific research support. Having the geographical advantage of being located in Hangzhou, Chipjet developed a close cooperation with Zhejiang University, Fudan University, and other universities in Jiangsu and Zhejiang provinces to carry out the study and research projects.
The company has always adhered to the values ​​of "innovation and hard work, excellence and win-win," so it continued to increase investment in expanding the research and development team and solidifying its technical strength.
The company established its very own separate, proprietary-owned Focused Ion Beam (FIB) laboratory and chip testing platform to independently complete the chip physical layer analysis, chip test automation and key technical planning.
Chipjet attaches great importance to the protection of intellectual property rights and has built a global industry patent search, download, analysis and management platform. This allows for speedy searches to locate and identify relevant industry patents. Decades of hard work has helped Chipjet to accumulate a profound technical base of chip designs, encryption technology, thin-film processing, chip reliability control, automation equipment design and development. This gives them a significant core and competitive industry advantage.
Chipjet's continued growth has come from the Dinglong Group's powerful support. In 2018, Dinglong invested US$21 million in R&D alone, accounting for 11.69 percent of the year's operating revenue. Chipjet's chip budget occupied a major share of the R&D investment.
In addition to domestic R&D institutions and cooperation centers, Chipjet has technology partners in the U.S.A. and Europe. It is intended that more international technology centers for integrating superior resources will be established.
According to Wang, OEM printer firmware upgrades will continue to be frequent. "It is an OEM strategy to control and limit end-users' choices and rights," Wang explains. As the core technology solution provider of Dinglong, Chipjet will pay close attention to the dynamics of each OEM and provide customers with a prompt, alternative solution.
Becoming a first-class chip solution provider and a trusted partner is the philosophy behind Chipjet's journey and it is also the vision Chipjet carries with it into the future. Looking back on the past 12 years, Chipjet has matured into being a world-famous aftermarket consumable chip solution supplier for worldwide customers with Dinglong group in the whole industry solution.
In the printing and imaging industry, Chipjet has become a beacon light. Monopolies thrive in the dark, but they fear the light. Chipjet will continue to break technology barriers and to breaking monopolies and fight for an equal and free competitive industry.
Want to know further about Chipjet, how to breaking technology barriers and monopolies,  contact them  Here!
https://o1.rtcdn.net/uploads/2019/10/旗捷特刊.png
943
1139
Natalia Zhou
https://o1.rtcdn.net/uploads/2020/07/RT-logo-old-big-old-jiazi-3.png
Natalia Zhou
2019-10-08 14:37:22
2019-10-08 14:37:22
Breaking Technology Barriers and Breaking Monopolies—a chip leader's story