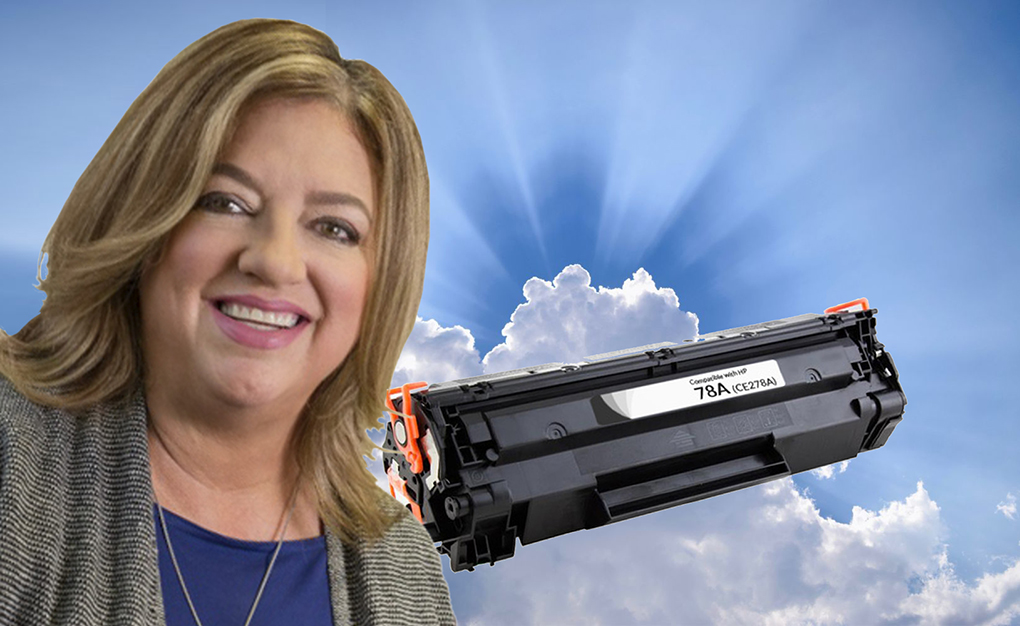 Intelligent Office Solutions: cartridges, workflow and more
Intelligent Office Solutions: cartridges, workflow and more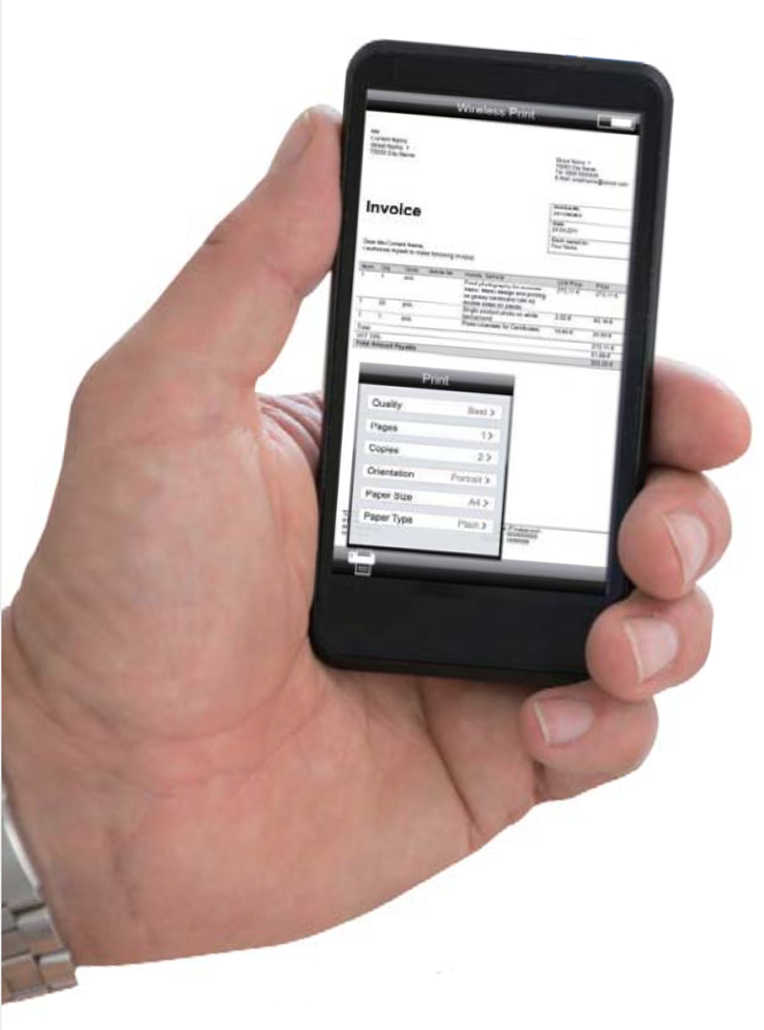 Managed print services (MPS) has been the catchphrase for a decade now. The decade before that, remanufacturers hunted for a way to keep customers loyal besides just the reduced price of their cartridges. They added a host of service-related products, and MPS was a natural extension of that.
No one could have imagined the success that MPS would enjoy. Now we are seeing the next generation of
MPS as the printing community embraces Intelligent Office Solutions (IOS).
These next-generation, hardware-and-software solutions offer customers an incredible buffet of delicious productivity options. This series will look at IOS, including its products, trends and potential.
MPS: The Mother of IOS
In the late 90s, the original equipment manufacturers (OEMs) launched their printing software suites, allowing them and their customers to monitor and service their printers remotely. They had an inherent flaw in that they recognized only their printers, yet few offices had printer fleets manufactured solely by one OEM.
Aftermarket MPS allowed customers to better deploy their printers and other imaging devices no matter who manufactured them. At the same time, it allowed dealers to de-commoditize cartridges. Instead of selling price-sensitive cartridges, they were selling best-value pages.
WE ARE SEEING THE NEXT GENERATION OF MPS AS THE PRINTING COMMUNITY EMBRACES INTELLIGENT OFFICE SOLUTIONS
The greatest upside of the MPS opportunity lay in leveraging the relationships dealers have with their customers. In the beginning, remanufacturers made toner cartridges, customers asked them to provide service, and customers asked dealers to provide other supplies and hardware. Well, then customers wanted a trusted partner to provide competent printer fleet management.
MPS allowed the independent remanufacturer or dealer the opportunity to provide more than low-cost supplies. They became instrumental in improving the customer's total cost of ownership (TCO) and thereby ensuring customer loyalty. The cost savings realized by using remanufactured cartridges in the MPS program only further lowered the TCO. The aftermarket had all the advantages in the MPS marketplace, and may well enjoy that position when offering IOS programs.
What are some of the IOS options? Here are a few: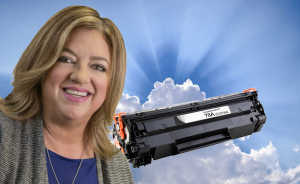 Smart Printer Detection: Efficient printer fleet deployment is the most effective cost-saving tool in the IOS arsenal. Beyond deciding which printer is best for a particular user, smart printing software can diagnose the print job requirements and select the most efficient printer from the fleet. By enforcing rules established by the IOS dealer, this tool ensures that correct settings are used to avoid expensive habits such as needless color printing defaults. Or it can select which print device is the most cost-effective to use for each print job, based on its size and page coverage.
Green Printing Efficiency: A variation of Smart Printer Detection, this solution includes multiple methods of reducing paper consumption, optimizing toner use, and improving energy efficiency. Coupled with a program that employs remanufactured cartridges, the user can exponentially reduce his carbon footprint.
Document Scanning and Archiving: Filing and locating documents can be time-consuming, labour-intensive and sometimes frustrating. Using OCR indexing software, an IOS program scan a mixture of documents and automatically file them within your chosen network or database, determined by parameters chosen by the user. The scanned file is then indexed using information from the document for fast, easy future retrieval.
CLOUD-BASED NETWORKS ENABLE ACCESS TO THE ENTIRE CONTENT OF THE SHARED NETWORK FROM ANY DEVICE
Confidential and Secure Printing: IOS solutions are available that are aware of potential intelligence risks and take steps to mitigate whenever possible. Couple that with integrated virus protection software for system security as well as encryption and authentication capabilities to make sure the document is retrieved by the appropriate person, namely the person who printed it.
In addition, print-related waste can be a result of duplicated print jobs after the originals were collected by mistake by another user.
This IOS tool allows the print job to be released with maximum confidentiality and minimum waste.
Document Collaboration, Editing and Augmenting: IOS applications offer the ability to unlock PDF files and scan them directly into Microsoft Word, Excel and PowerPoint for sharing and editing. Combine multiple documents of varying formats into a single PDF file. Scan and export to large format display devices for group review.
Mobility Features: Cloud-based networks enable access to the entire content of the user's organization's shared network from any device.
This solution may also be employed with a mobile app which is the perfect tool to continue working and access documents on the move. Print from or scan to all your mobile devices, regardless of your location, device or time of day.
Printer Monitoring and Reporting: A carryover from MPS, reporting and monitoring who is printing what and how much. Allowance rules can be established to both departments and individual users and assign costs to each print job.
This feature gives you the tools to effortlessly manage users print activity while controlling costs. No more four-color school projects printed anonymously in the wee hours. Printing habits can be reviewed and adjusted to enhance a company's workflow and, ultimately, profitability.
IOS programs are being rolled out constantly. Smart employees are finding new and better uses for them. And enhancements are being implemented. The "printer and copier guys" now have an even better opportunity to become a resource to companies and their corporate executives using these amazing solutions. These productivity tools are far sexier to a customer than a cartridge in a box, and they are far more lucrative for the imaging supplies dealer too.
---
---
Tricia Judge has served as the executive director of the International Imaging Technology Council—a not-for-profit trade association serving imaging supplies remanufacturers and dealers—for 17 years. She was the executive editor of Recharger magazine for five years and a lawyer for 30 years. Judge's work has been published in Recharger, Imaging Spectrum and several other industry magazines. She has won critical acclaim for her writing and industry advocacy. She prides herself in having assisted with the preparation of six friend-of-the-court (amicus) briefs and has presented the position of the industry to the US International Trade Commission. Since 2017, Judge has been the Senior Consulting Editor of RT Imaging World magazine and speaks at regional RT VIP Summits and RemaxWorld Expo in China.
Her feature articles:
Intelligent Office Solutions: cartridges workflow and more
Her Judge's Ruling opinion blogs:
Comments:
You can add your ideas and thoughts on this feature, "Intelligent Office Solutions: cartridges, workflow and more" below or directly with Tricia Judge by email.
https://o1.rtcdn.net/uploads/2017/04/Tricia-Judge-cartridge-cloud.jpg
626
1020
Tricia Judge
https://o1.rtcdn.net/uploads/2020/07/RT-logo-old-big-old-jiazi-3.png
Tricia Judge
2017-04-08 14:09:15
2020-07-08 15:04:26
Intelligent Office Solutions: cartridges, workflow and more