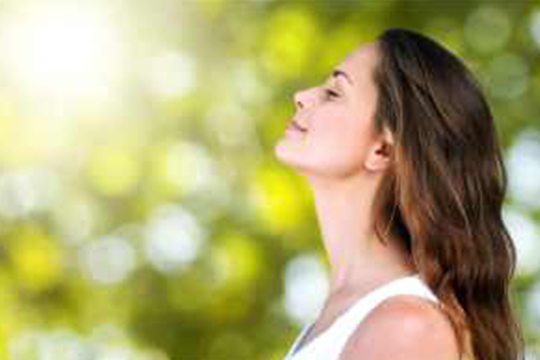 Women that Make a Difference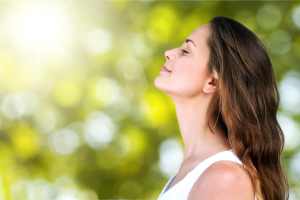 Long gone are the days when many believed that women belonged in the private sphere of the family while men belonged in the public sphere of business.
With the advances of society, more and more educated women join the workforce, demonstrating they can make a difference not only in their lives but also to the industry they are serving.
To match with the theme of this edition, I interviewed four professional ladies from the imaging supplies arena. These women have not only thrived in this overwhelmingly male-dominated industry, but they have also risen up in unexpected ways.
Dream big
For those who are wandering about their dreams, you should meet Jackie Russin, managing director of RTS Imaging, Australia's largest cartridge remanufacturing company. Jackie became a legend when she rose up from her post as a receptionist to become the owner of the company.
"It's all because of the first new car I bought when I was 17, " Jackie said. Needing to pay for the new car, Jackie was ready to take the first job she could find. As a result, she was hired as the receptionist at RTS Imaging.
"I always wanted a career. I was always a hard worker and keen to take on new tasks and try different things. If I had nothing to do, I would walk around the office asking for work," Jackie said. Within years, Jackie moved from the receptionist to dispatch clerk, to empty collections co-ordinator, to accounts receivable, to the owner's personal assistant, and then purchasing manager. When the company was restructured for sale in 2011, Jackie took the leap from employee to owner.
"Print technology is constantly changing and we have to change with it, this means there is always a new challenge,' Jackie said. "As the print offerings to end users change, it allows us to find new ways to assist our customers to enhance their margins. This keeps me interested and engaged." She added.
As one of the few female managing directors and company owners in the industry, Jackie set an example for anyone with ambition and dreams who is willing to work hard to achieve them. So does her company. "In Australia, RTS Imaging has certainly been responsible for setting the benchmark for quality in the laser cartridge space. RTS also allows the world's leading aftermarket brands to be promoted and supplied to the Asia Pacific region," Jackie said proudly.
Reflecting the past years she has devoted to the industry, Jackie said: "I have thoroughly enjoyed my time in the industry. There has been a period of industry consolidation and I believe (and hope) we may now start to see the focus return to quality and profitability rather than the race to the bottom that has existed over the past five years. Our focus will remain offering the highest-quality aftermarket products to OEM customers to help them improve their bottom line."
When it comes to life-work balance, Jackie is a realist. "No one, male or female can do a great job at everything. No one achieves a 'perfect life', and we make choices based on the perceived benefit or cost to us of the options available. " To perform to the level she wanted to in her career, she made a decision not to have children in order to focus on career. It was a very personal sacrifice not made lightly, to be sure, but the industry has benefited from it.
Great Passion
Ankitaa Gohain Dalmia is a passionate digital marketing specialist with more than ten years' experience. She writes regularly for Recycling Times magazine, helping the printing consumables industry readers enhance digital marketing skills with her knowledge and expertise.
When she graduated as a computer engineer from Michigan Technological University in 2004, she had no idea she would end up in marketing the way she is today.
"One of the business analysts from my first job at Data Warehousing in New York mentored me to pursue my passion for web development. He encouraged my writing skills and pushed me when I was too shy to go forward," she said.
Aniktaa moved back to India in late 2007, and opted to get into marketing when Data Warehousing (rather, her type of Data Warehousing, which was Cognos) was in its nascent stage in India at that time.
Before launching AnksImage in 2009, she gathered various techniques in creating websites, planning marketing strategies and assisting business development. That laid a good foundation. "At that time, I was working directly with brands and individuals, offline and online. But now I focus on digital marketing," she said.
"I realized people trusted me with their website because I was their one-stop destination for all things websites. I could write. I had a fair sense of color combinations. And I could envision what they wanted and could deliver the same on time," Aniktaa said. As she became more experienced in web development and delved into other aspects of digital marketing, she realized she wanted to be that one-stop destination for digital marketing. "And that's what I am today – when a brand comes to me, I handle each and every digital marketing strategy that is suitable for their overall growth and improve their ROI, " she added.
Passion creates joy. That's what drives Aniktaa to continue walking on this path. "I love it when a brand comes together from the client's mind into the real and virtual worlds. My aim is to make the brands more human online, simply because people like to interact with other people, not machines."
Starting this year, Aniktaa has been raising her voice in online discussions pertaining to digital marketing and content marketing. She also has used her standing in Quora as a Top Writer to persuade the fact that engagement is as good as (and sometimes even better than) "likes" or reach in digital marketing.
Ainktaa believes the digital marketing industry in India seems to be just catching up. "There is a huge demand for good marketers and writers, and while there is talent to fulfill this demand, the opportunities are not quickly visible, which is why the demand is simply going up." she said.
When asked how to balance work and life while keeping oneself sane, Aniktaa said, "I ask for tips from women I meet in my line of work. The best advice I've encountered is that if you really want it, you can find a way to have it. And also equally important was this: get over your ego. Ask for help!"
Strong Pursuit
The world of patent law is enormously complicated, full of challenges and pressures. However, Helen Duan, founder of Zhuhai Innopat Intellectual Property Co., Ltd, had chosen it as her career pursuit ever since she graduated. In 1999, Helen moved from Shenzhen to Zhuhai, the capital city of the world's printing consumables. "I found that IP issues facing the printing consumables industry were more complicated and challenging, that's all made it interesting to me." Helen said.
Ever since then, Helen has thrown herself into the analysis and research of patent issues relating to printing consumables, as well as dealt with some USITC 337 investigations on behalf of aftermarket companies in China.
Helen believed the industry deserved a voice. For the past two decades, she has worked tirelessly speaking up for the Asian printing consumables industry. "OEMs launch good quality printers to the market, accordingly, they apply lots of patents and trademarks to protect their intellectual property rights. Facing more and more frequent patent lawsuits filed by the OEMs, it is necessary to do a deep analysis and work out solutions for the aftermarket companies that are the targets of all these lawsuits and warnings," Helen said.
Helen always hopes she can bring an awareness to balance the benefits of the patentees as well as the public through her work. That means a lot of thinking and researching. And that's what drives Helen to keep trying.
"There was once a time, aftermarket products were constantly denied entrance by U.S. Customs, due to the labelling "compatible with OEM printers," or the usage of OEM trademarks, or the irregularity of word labelling, etc," Helen recalled. To solve this problem, she did in-depth research and analysis. In addition to that, Helen invited patent experts from China Customs, the National Trademark Bureau, Universities from Beijing and Guangdong to discuss together and worked out practical beneficial guidelines for the aftermarket.
When the aftermarket became the targets of the 337 investigation, Helen was there to assist companies in trouble to make positive responses, as well as offered workable advices to the companies. Helen also put together all her research and studies on the 337 investigations and shared it at forums held both domestically and internationally.
Reflecting all the twists and turns in the past, Helen appealed the printing consumables industry to work together to bring more innovations, while respecting others intellectual properties, and protecting self-innovative technology. "I hope there are chances for the aftermarket to have more interactions and communications with OEMs. This is a win-win scenario, where coexistence is the goal. " She said.
When asked whether it is difficult for a woman to handle such demanding and stressful work as patent issues, Helen gave a quite unexpected answer. She said, " Women have advantages in this field as it is quite professional and requires patience and attention to detail." With love for work as well as a joyful attitude to life, Helen balances her work and life nicely.
Long Commitment
Last but not least is Tricia Judge, executive director of the International Imaging Technology Council, who is also a lawyer.
In 1996, Tricia and her husband moved from Utah to Las Vegas. Tricia had worked as a lawyer in private law for a decade in both Utah and Illinois. In Las Vegas, Tricia decided she wanted to explore different opportunities than practicing law, and became the executive editor of Recharger Magazine. Her commitment to the aftermarket followed swiftly.
"I love this industry's message." Tricia said. "You can make a good living selling supplies that are good for the environment, provide local jobs and offer consumers a choice. The stories of the business owners in this industry are so amazing. There are so many wonderful people who have moved into selling imaging supplies, and it's been my pleasure to tell their stories and represent them," she said.
In May 1997, Lexmark introduced the "prebate" program, which threw the aftermarket into a swirling pool. Tricia teamed up with Lester Cornelius, the president of Optical Technologies Corp., and many others to combat Lexmark's "prebate" program.
"Lester was mad and eloquent, and with heavy support from Static Control and other industry leaders, we went after Lexmark in the courthouses, the state capitols and the court of public opinion. The industry passes pro-remanufacturing legislation, and that legislation is still on the books today." Tricia said proudly. Tricia ended up marrying Lester, which made the victory even more unforgettable.
Tricia and Lester also spearheaded the campaign to start and secure STMC (Standardized Test Methods Committee) training and certification. "This testing program allowed small and large remanufacturers alike the opportunity to prove that their cartridges were comparable to new ones, and to base sales on something other than price, " Tricia explained. STMC is now implemented around the globe.
In 2001, Tricia was tasked with setting up and running the International Imaging Technology Council (Int'l ITC). It was her drive coupled with her law background that made Tricia the perfect candidate to lead the Int'l ITC. Since those early years, Tricia has been working with all the litigants in the various industry lawsuits, as well as the industry leaders, to serve this industry. "I never thought that serving remanufacturing would end up being my cause celebre, but it has. And I hope it will continue to be," she said.
Speaking of her feeling towards the industry, Tricia said, "I clearly embrace the industry, and am usually quite bullish on the aftermarket. We have said for decades that we are at a turning point when various threats arise. However, I think that day has actually arrived. I'm hopeful that the remanufacturing aftermarket will continue alongside a legitimate new-build aftermarket. But that landscape is a minefield. One thing I know for sure, is that I will be here in a year. I am hoping for five more."
With all these fulfilling and exciting experiences in life, Tricia is grateful for her family and friends. "They have been wonderful and supportive, allowing me to explore all the opportunities that have come my way." It seems she not only balanced work and life but also found balance between being a mom and a lawyer. "When my kids were young, I wondered and worried about where they were, and when they would be home. Now my kids and grandchildren wonder where I am. That seems only fair," Tricia said jokingly.
We tip our hats to these four ladies who have inspired us and others. They all hope that the next generation will follow their examples by being bold and breaking barriers. By realizing their potential, those that follow can do even more.
https://o1.rtcdn.net/uploads/2018/06/Women-2.jpg
360
540
Maggie Wang
https://o1.rtcdn.net/uploads/2020/07/RT-logo-old-big-old-jiazi-3.png
Maggie Wang
2018-06-01 11:08:02
2019-07-08 17:22:13
Women that Make a Difference