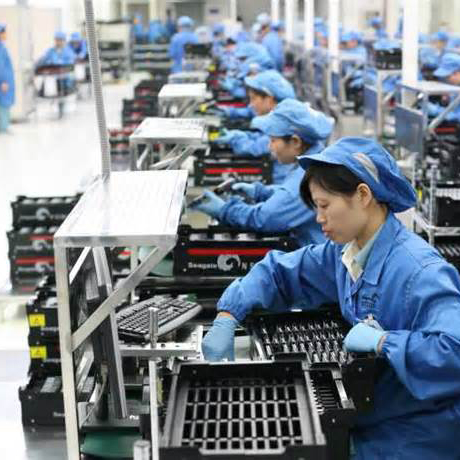 Japanese Remanufacturers Survive… and Thrive
The remanufacturing market in Japan continues to be impacted by more severe pressure from the OEMs on one side and from new-build cartridges on the other. This has caused the remanufacturing industry to face a new reality it is again at a turning point and needs to work out a solution to the difficult circumstances it faces.
Using STMC to Differentiate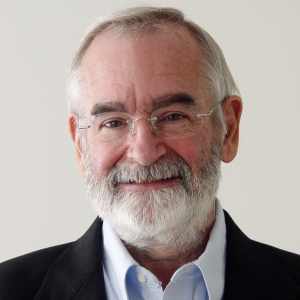 Dr John Wyhof (pictured, who passed away at the beginning of the year 2018), was a great teacher in the imaging industry alongside the late Lester Cornelius. They introduced and provided STMC—the Standardized Testing Methods Committee— certified training to remanufacturers across the globe as well as in Japan. For more than 10 years, Emori has visited many remanufacturers, not only in Japan but also in some Asian countries, to provide STMC training and certification. As a result, the STMC standard has become a key qualification condition for users including, for example, government and administration departments that purchase remanufactured toner cartridges.
While STMC does not guarantee the quality of the remanufactured toner cartridges, end users want to get remanufactured toner cartridges from reliable sources that can provide good and reliable quality. STMC itself is a testing method for monochrome all-in-one toner cartridges. So of itself, it is not a trade association. However, those remanufacturers who have gained STMC certification are using STMC very effectively to demonstrate their strong commitment to high quality and reliable remanufactured toner cartridges in the market place.
From a user's point of view, it is possible to say STMC is considered to have the status or brand of a trade association, at least in Japan. This helps STMC accredited remanufacturers to differentiate their cartridges from other cartridges.
Being Aggressive
No matter how strong STMC accreditation is, it does not always provide total immunity from the powerful challenge coming from the influx of new-build toner cartridges. End users will always choose the cartridges that they would like to use.
Another powerful weapon, or aggressive activity, in the remanufacturing industry's arsenal, is what the AJCR association is currently doing in Japan. The AJCR is currently promoting its authorized, E&Q (Ecology and Quality) standards and logo. The AJCR entrusts a third-party organization with the authority to audit E&Q certified remanufacturers and their remanufactured toner cartridge products. For many years, the directors of the AJCR have invested a tremendous amount of time to establish the E&Q standards in order to differentiate the locally remanufactured products from the Chinese new-build cartridges. Thanks to the strong promotion of E&Q by AJCR members there are now many end users, governments and administration departments that are becoming familiar with it. As a result, it is becoming one of the key qualification conditions to purchase remanufactured toner cartridges.
The E&Q is only for genuine remanufactured toner cartridges that pass strict standards. This has provided a very successful solution for remanufacturers and the remanufacturing industry in Japan. Further, AJCR members are committed to NOT dealing with any new-build cartridges. It is clearly understood that any members that sell and/or purchase new-build cartridges will be expelled from AJCR membership.
In addition, the AJCR offers valuable benefits to members. The AJCR analyzes legal issues impacting the industry nationally as well as internationally and offers valuable advice to the members. This is a valuable membership benefit that provides effective support for members.
Consequently, it is very difficult for new-build cartridges to be accepted in Japan. We all know there are manufacturers of new-build cartridges that diligently find workaround solutions to avoid patent infringement wherever patents are registered around the world. However, as you would expect, the OEM companies in Japan are watching the development of the new-build cartridge sector, and are looking to see if these cartridges infringe their intellectual property rights.
Remanufacturers and component providers in Japan need to pay high attention to this IP point of view. This is another role where the AJCR is providing a vital role in controlling and supporting the remanufacturing industry. Readers should note the Japanese market is not as big as other Western markets and some cartridge engines that are sold in Japan are either not popular or not sold in other parts of the world. Japan is a very unique market.
Through my company, I have been advising end users to develop a better understanding of remanufactured toner cartridges and how these products support our society and environment. Of course, end-users always have the right to choose, but it is yet another responsibility of the association to educate end users so they can make a more informed choice and why the use of remanufactured toner cartridges in Japan is best.
Last year, the AJCR was awarded a Life Cycle Assessment Encouragement Award at the same time and place with Canon.
There is a well known saying in Japanese, "Mottainai" which conveys a sense of regret concerning waste (Wikipedia). This implies we should not waste any goods without understanding the value of them first. How many things get discarded and wasted yet still contain some valuable ingredients. Most Japanese people have been educated with the word, "Mottainai" from childhood, so it is easy for them to understand the importance of reusing toner cartridges once they realize what they are.
I propose we should make good reuse of toner cartridges and that we mobilize and support the value associations can bring to our businesses, our nations and the world adopting this Japanese idea of "Mottainai".
Masato Emori has supported the remanufacturing industry while maintaining and leading a trading company in the tough Japanese market. He shares his personal opinion about the value of trade associations from a Japanese cultural perspective and provides some suggestions that will get you thinking about how you can strengthen and energize your own market.

As one of the directors of AJCR, the Association of Japan Cartridge Remanufacturers, he supports the International Committee and continues to contribute to the remanufacturing industry as an STMC certified trainer. He is also President and CEO of Hara Trading Co., Ltd. in Japan, distributing components to those who remanufacture laser toner cartridges for almost thirty years. Originally, his company was a textile company established in 1955. He exported typewriter ribbons to Europe from Japan. With this background, Hara made a start in the components business for remanufactured toner cartridges with a mission to support remanufacturers nationally and the remanufacturing industry internationally.
https://o1.rtcdn.net/uploads/2019/04/Japan-factory-worker.jpg
460
460
Masato Emori
https://o1.rtcdn.net/uploads/2020/07/RT-logo-old-big-old-jiazi-3.png
Masato Emori
2019-04-07 17:44:07
2019-05-10 22:41:51
Japanese Remanufacturers Survive… and Thrive