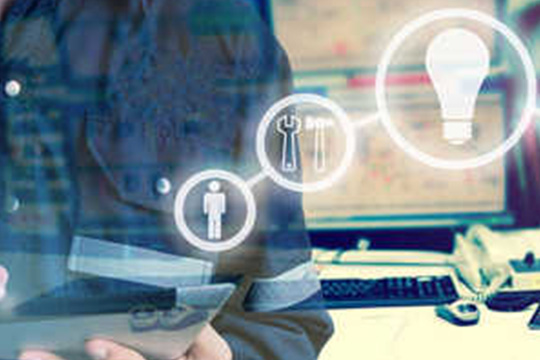 Three Top Trends Impacting Supplies
The search for Print as a Service in SOHO and Small to Medium Businesses
In an effort to retain customers, grow market share, and decrease uncertainty, OEM and resellers have long viewed contract-based plans as the best—simplifying the sale of hardware, supplies, and maintenance into a single plan. The popularity of MPS is both evidence of this notion, as well as a preferred means for establishing contracts. That said, traditional MPS is primarily designed for and adopted by larger organizations. The chart below shows for the electrophotographic market for A3 and A4 devices, the selling mode for the sum of revenue for hardware, supplies, maintenance, solutions and services.
Figure 1: Office Environment EP Integrated Forecast* $M by Company size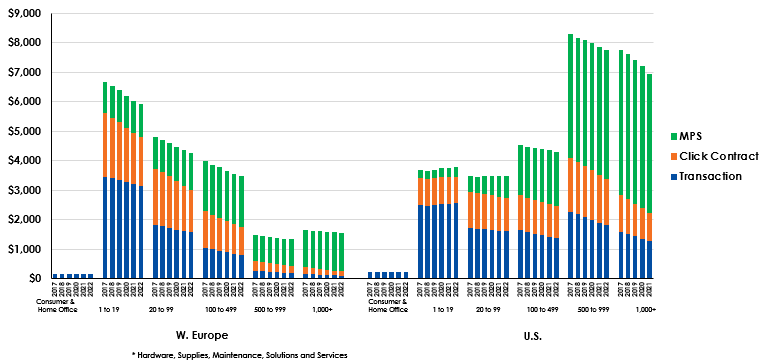 Source: Keypoint Intelligence-InfoTrends
As one migrates down to SMB customers, MPS has far lower penetration—with the majority of sales being transactional. That said, benefits to customers from subscription-based print plans are multi-faceted. Users get a better view of their printing needs and habits, but they also eliminate the hassle of managing their printers and supplies—leading to a seamless print experience. For example, subscription plans can start via Internet-based assessments to provide recommendations. Customer criteria, such as company size, vertical market, number of people who print, how they print, and the types of documents they print, could be input into a recommendation tool—suggesting the most appropriate device or devices for their needs. Once the devices are delivered, remote monitoring software lets the service provider solve issues remotely. Supplies could be delivered proactively, so customers never run out of toner or ink. If usage patterns change, supplies delivery could be adjusted to the correct frequency without any user intervention. And if product features improve in the future, upgrades could be rolled out automatically.
The main benefit to vendors is a consistent and dependable revenue stream, but other benefits include higher customer retention rates and a greater overall spend due to increased customer satisfaction. And because vendors and resellers could resolve many product issues remotely, service costs could be reduced—allowing for higher margins.
While it does not appear that anyone has yet found the exact type of program that would cause a rapid shift in SMB buying practices, Keypoint Intelligence does believe that trends are right for users to shift to contract-type printing packages. Thanks in part to "as-a-service" offerings, ranging from smartphone plans to television programs and even razor blades, customers of all types are growing more acquainted with (and building preference for) subscription-based products and services. To address the shift in buying behavior, OEMs and resellers have developed a variety of subscription programs for lower-volume users that would put supplies, hardware, and even maintenance under contract package pricing models—either monthly or based on print volume.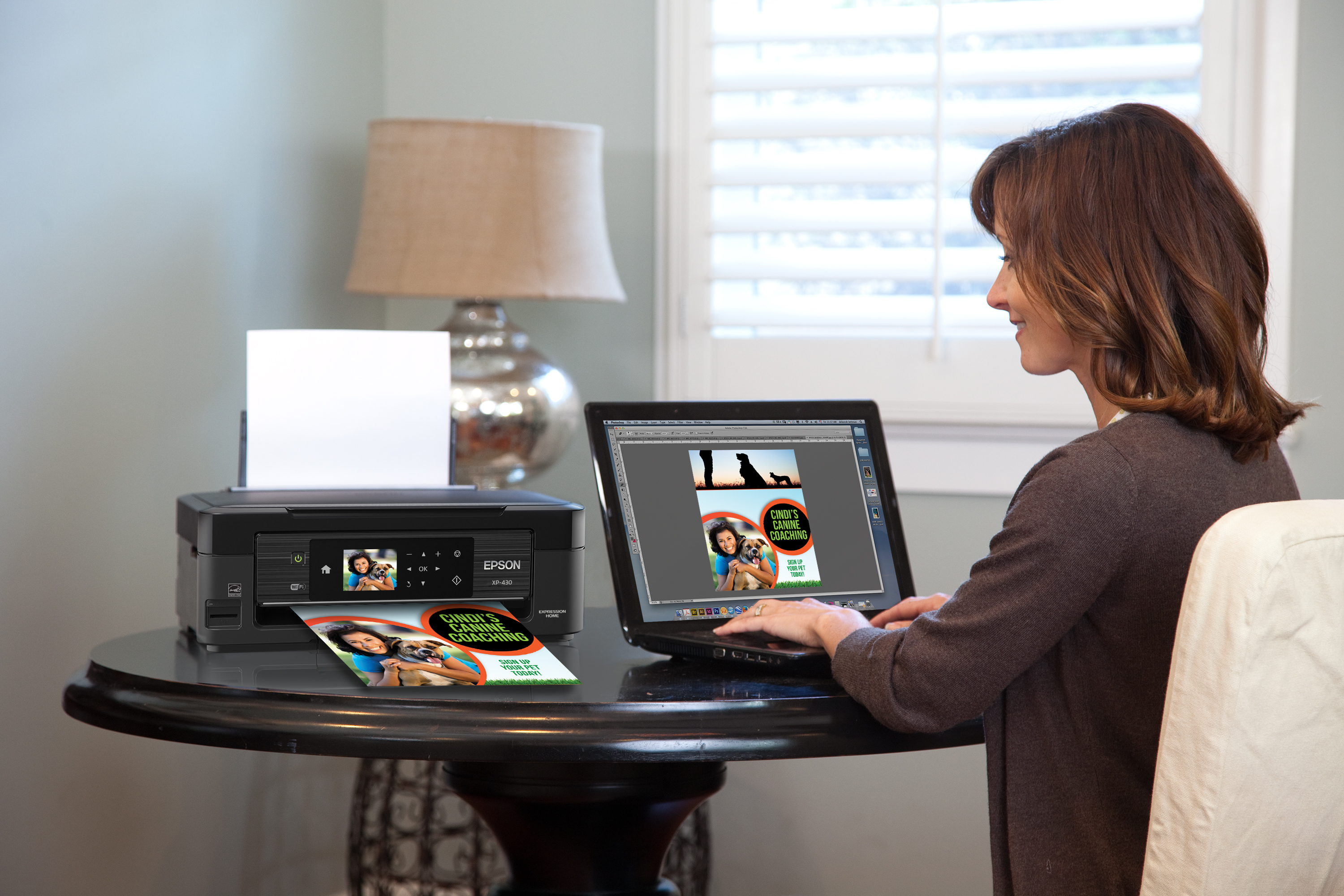 Keypoint Intelligence plans to further investigate the wants, needs, and interest around subscription print plans of a variety of types in 2019. In the meantime, the expectation is that vendors will continue to offer new innovative plans—particularly those focused on the SMB market. It's all part of an effort to convert customers from ad-hoc transactional buying to what they hope will be an easier purchase to make and to manage over the years.
NBCs Will Continue to Grow Market Share Across Globe
New build compatible (NBC) toner and ink cartridges are expected to increase their market share around the world, to the detriment of OEM and remanufactured cartridges. Despite complaints from some quarters that they are less reliable than OEM and many remanufactured cartridges, their exceptionally low-end user unit prices will continue to attract users and some distribution channels.
The situation with NBCs varies by geography. In the United States, for the most part (though not entirely), NBCs are mainly available on the Internet while traditional channels have tended to avoid NBCs and favor OEM and remanufactured cartridges. Keypoint Intelligence observes that this appears to result from both a concern for quality and a concern regarding intellectual property issues among traditional resellers. Of course, this is variable. HP, Lexmark, Canon, and Epson have fiercely combatted NBCs on patent issues over the years; Keypoint Intelligence believes that this has informed traditional resellers of the risks. On the other hand, as the quality of NBCs has improved over time, one would expect NBCs to spread more into the traditional channels—especially if OEMs are unable to keep up their intellectual property enforcement.
One development that may help keep NBCs out of the traditional channels is Canon's current complaint with the United States International Trade Commission regarding certain China-made NBC toner cartridges it claims violate Canon patents.
Should Canon win a General Exclusion Order, which it is seeking, this could reinforce traditional channel reluctance to carry NBCs. But if Canon fails, that could provide a new opening for NBCs to spread wider across the traditional channels.
In Western Europe, NBCs have broken out of the Internet and are available in many other channels.
Figure 2 illustrates the widening gap between attitudes toward NBCs among U.S. and Western European resellers. While more resellers in the United States see NBCs as bad for the industry, the majority of resellers in Europe see them as good for the industry. It appears that within Europe, NBCs will be increasingly troublesome to both remanufacturers and OEMs; Keypoint Intelligence expects that to become more pronounced.
Figure 2: Reseller Views on New Build Compatible Cartridges

Source: U.S. Office Channels Survey (Keypoint Intelligence-InfoTrends, 2017)
In other areas of the world, such as the developing economies in Asia and Latin America, NBCs have already largely wiped out remanufacturing at the local level. OEMs have a far smaller market share in those countries; NBCs are the second largest cartridge type. Only very low-cost refill services are able to compete against NBCs on price; refill is actually quite large in many of these countries.
Keypoint Intelligence expects that NBCs will continue to gain market share across the globe. While remanufacturing has so far been most impacted by NBCs, remans provide pricing cover for OEMs. To the extent that remanufacturing continues to be squeezed out of the equation, OEMs will face a market where the third-party alternative is not priced 30 percent below the OEM price but rather 70 percent or 80 percent below the OEM price. Overall pricing will eventually have to fall; the retail value of toner and ink cartridges will shrink more quickly than the demand for cartridge units.
Because NBCs could have a significant impact on the cartridge market in the traditional channels, Keypoint Intelligence plans to offer a multiclient study in 2019 aimed at better understanding the current view on NBCs within the traditional distribution channels such as retail, Stationers, OE Dealers and MPS providers.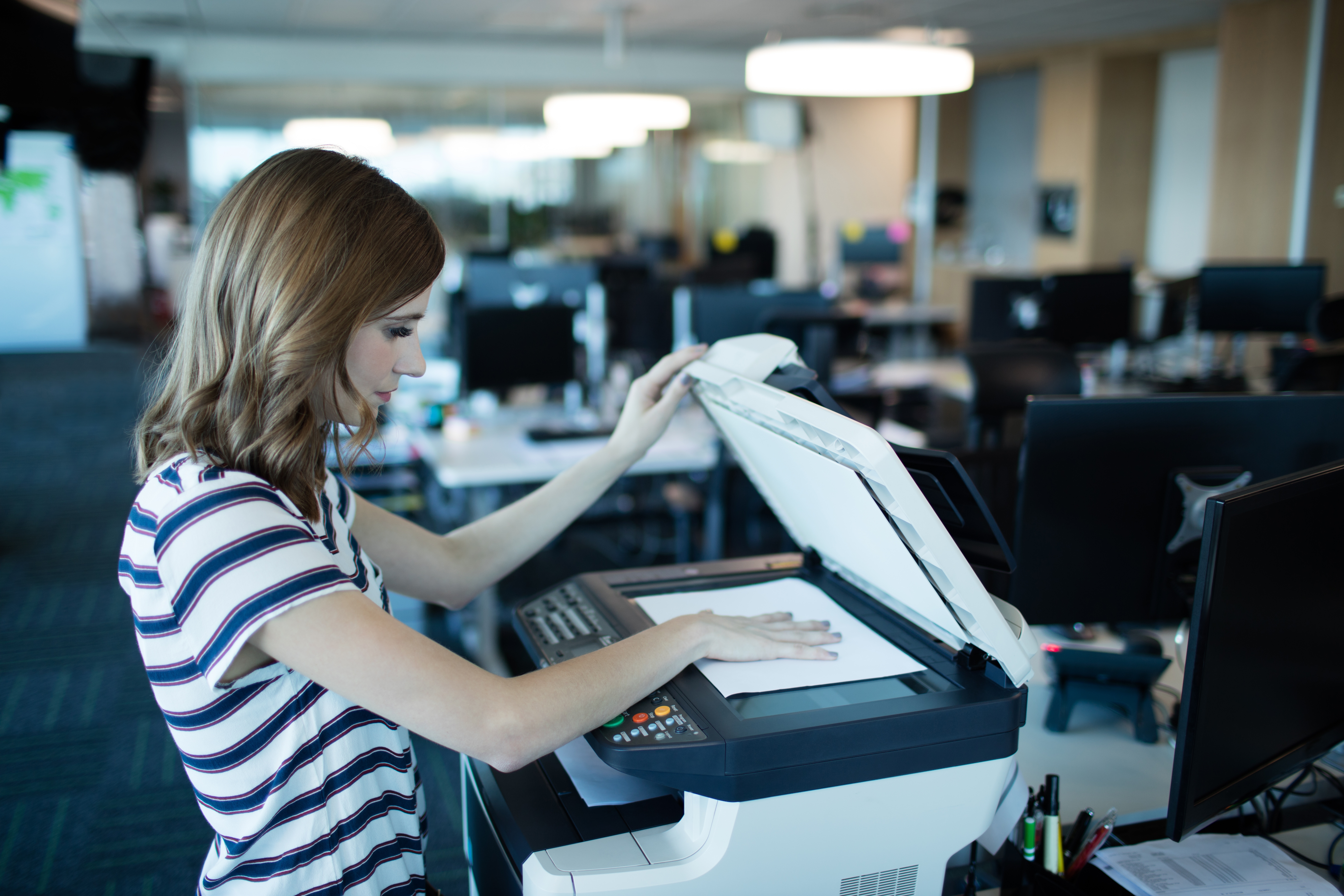 OEMs Will Keep Targeting NBCs, Internet for Illegal Supplies Activity
Efforts on the part of OEMs to protect their supplies market from illegal encroachment can take many forms. In the United States and to a degree in Western Europe, one mainly sees news stories about patent enforcements efforts that take the form of lawsuits. In the United States, lawsuits may proceed in tandem with appeals to the United States International Trade Commission, for either general or limited Exclusion orders that direct U.S. Customs authorities to interdict and exclude from entry products that are deemed to violate patents.
In other areas of the world, where patent enforcement may be difficult or next to impossible, one hears more about anti-counterfeiting raids. Interestingly, many of these raids appear to take place in the Middle East and Africa; to an extent they also seem to take place in Asia and Latin America.
OEMs do not have limitless resources to protect their intellectual property around the word. They need to target their limited resources where they think that they will have the greatest impact.
To a large degree, at least for the United States and Western Europe, Keypoint Intelligence expects OEMs to focus on NBCs, as opposed to remans. It is expected they will target Internet resellers and their suppliers. This is both an attempt to demonstrate that it's policing the Internet as well as send a message to other resellers that NBCs are not safe to sell. In some ways, the second point can be more important than the first.
Policing the Internet may not just be about patents. Keypoint Intelligence believes there remains ongoing issues related to product descriptions, claims, and other matters related to third-party supplies. Frequently, product that claim to be remans appear to be NBCs instead. Products tout various environmental and workplace standard seals that may or may not be real. And commonly, when a customer buys one product based on the description and photographic image at the point of purchase, what arrives is not the same product. The question is: Are these new areas where OEMs will intervene or are these issues ultimately for the consumer to protest?
Another issue around NBCs relates to potential toxicity of the cartridges. Within Europe, recent news has strongly suggested that some new build cartridges sold in Europe may have excessive levels of decaBDE, a flame-retardant chemical that according to many European countries is toxic (and its use is strongly regulated). And tests conducted by Xerox on Chinese manufactured toner have also revealed worrying levels of styrene, which may have a negative impact on human health.
Because NBCs pose a serious threat not just to OEMs but also remanufacturers, Keypoint Intelligence expects legal enforcement will only strengthen when it comes to OEMs vs. NBCs—even if tactics may change depending on changes in the market or differing geographies.
https://o1.rtcdn.net/uploads/2019/07/标题-2-1.jpg
360
540
John Shane
https://o1.rtcdn.net/uploads/2020/07/RT-logo-old-big-old-jiazi-3.png
John Shane
2019-04-03 15:33:31
2019-07-10 10:40:00
Three Top Trends Impacting Supplies